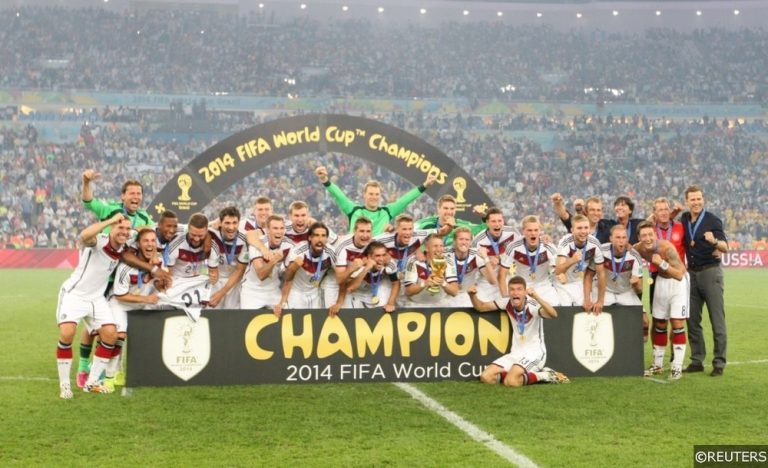 A lifelong Birmingham City fan, Tom relocated to Germany for five years after graduating from university, where his interest in the Bundesliga developed. He began writing about and betting on German football for FST in 2016. He's also an avid fantasy football player and closely follows the Premier League and European competitions.
Four years have come and gone like nothing and we're just a week or so away from another FIFA World Cup! Defending champions Germany are looking to lift the trophy for a record-equaling fifth time and are rightly heading into the tournament as one of the favourites – Joachim Löw's squad is not only one of the most complete talent-wise, but a mix of youth and experience sees them also as one of the most well-rounded going to Russia!
If successful, the Germans would also become just the third ever side to retain the World Cup, but is this too much to ask? With Germany's opener against Mexico not far off, Free Super Tips takes a look at the reasons for and against whether Joachim Löw's men can achieve their target of back-to-back World Cup wins.
Read more: Germany's Timeline for the 2018 World Cup
Reasons For:
World Cup Experience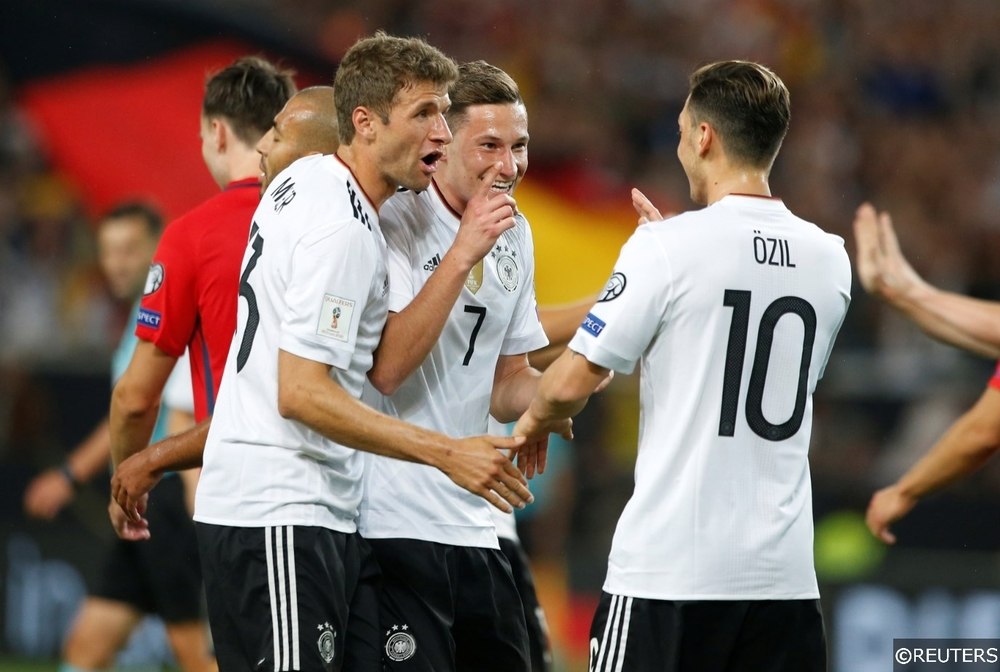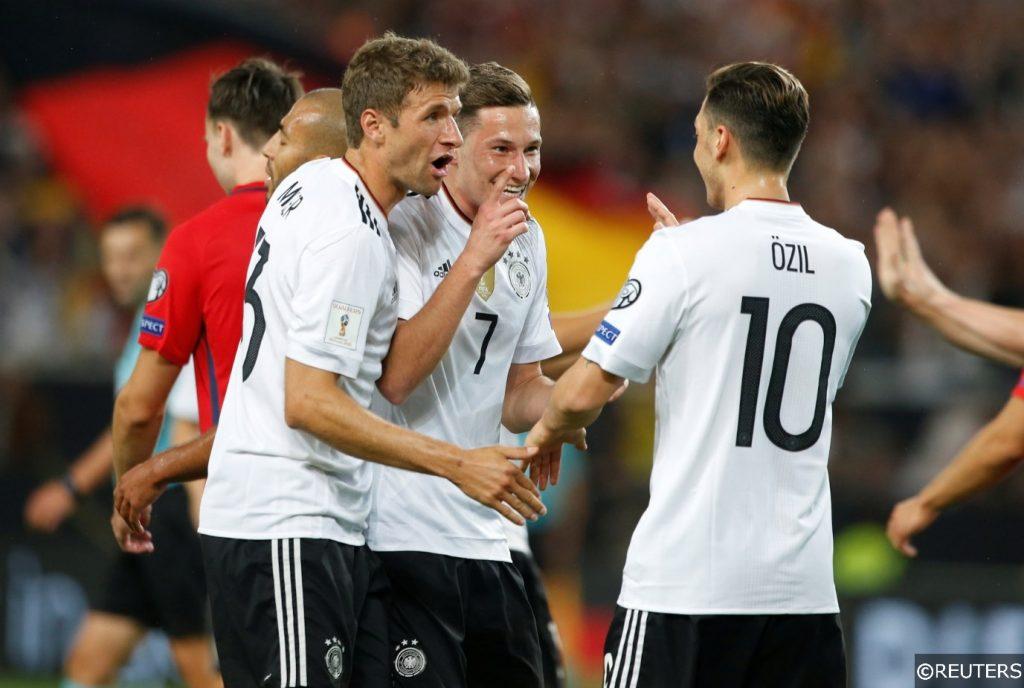 There is no substitute for World Cup experience. No matter how much talent a starting XI may have, if they haven't had a taste of a deep run in the tournament, they're going to be at a disadvantage (yes, we're looking at you "Golden Generation" of England). With as many as nine players in Germany's 23-man squad having won the tournament in 2014, "die Mannschaft" has plenty of World Cup know-how. Crucially though, they also have a coach who can bring out the best from this core set of players. Such cannot be said about 2010 winners Spain, who have retained just five players from that year in their provisional squad, or sides like France or Brazil either.
Squad Depth
The best way to look at Germany's squad strength is by noting the talent that didn't even make cut. Whether it was down to a bad season, injury, or simply being pushed out by better talent, the players Germany are leaving at home would walk into most other squads: Mario Götze, scorer of the winning goal in the 2014 final, fellow 2014 World Cup champions Andre Schürrle and Benedikt Höwedes, Bayern Munich's Sebastian Rudy and Sandro Wagner, and Liverpool's Emre Can will all be watching from home.
It's easy to see why these players miss out when looking over the copious amount of talent Joachim Löw has to choose from though. Young and hungry players like Bayern Munich's prodigal defender Joshua Kimmich, Barcelona goalkeeper Marc-Andre ter Stegen, Leipzig forward Timo Werner and PSG's Julian Draxler are among those to be named in Germany's 2018 squad. With many of these players having been involved in the 2017 Confederations Cup win, their new recruits boast some useful tournament experience of their own too.
Read More: Germany Name 2018 World Cup Squad
Individual Talent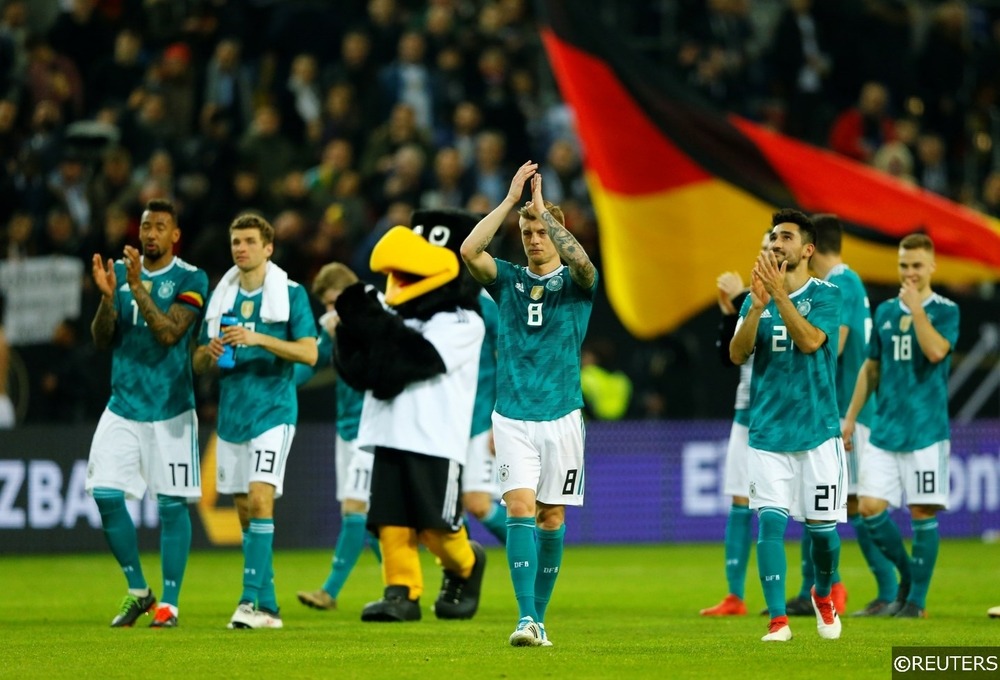 Germany's strength stems from the collective, but that's not to say we haven't seen moments of individual inspiration from them over the years – Mario Götze's winning goal in the 2014 final being one of them! Manuel Neuer remains one of the best goalkeepers in the world, and his frequent excursions outside of his own box make him feel like a 12th player. Then there's Toni Kroos, who has been a star performer on both the domestic and  international stage for years now – in fact, he's arguably the best central midfielder going to the tournament.
Germany also have a wildcard in a player like Marco Reus, who is about to make his World Cup debut after missing both the 2010 and 2014 tournaments to injury – the fact that a player of his caliber should be a "one to watch" on the international scene says it all. Finally, how can we not talk about Thomas Muller, Germany's "Mr World Cup".  His tally of 38 goals in 90 matches for the national team is a feat in itself, but taking into account that 31 of those have come from competitive fixtures, 10 of which he scored over two World Cup finals, shows his significance.
Tournament Record and Penalty Kings
Stars above national team crests are a beautiful thing, but the Germans will soon run out of space. Germany's four – yes, four – above the iconic black eagle signify their World Cup triumphs of 1954, 1974, 1990 and 2014. Put that alongside their three European Championship crowns, three runner up and four third places finishes across all major tournaments and it's easy to see why they head to Russia with a certain level of expectation.
What's more impressive, is how both Joachim Löw and his players manage to cope with the pressure and the mental strain that this weight of expectation brings with it, something that proves invaluable in situations like penalty shootouts. Germany have not lost on spot-kicks at a major tournament since 1976, while the likes of England, a possible opponent in the quarter-finals of the 2018 World Cup, have lost six times since 1990.
Read More: Germany's 2014 World Cup Winners – where are they now?
Reasons Against:
Notable Injuries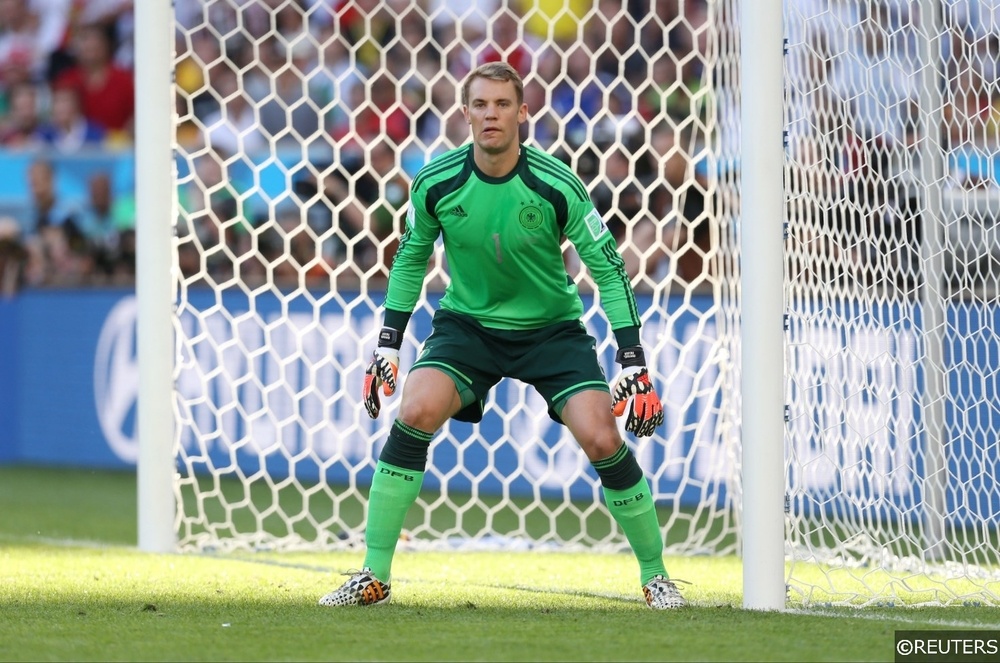 Bayern Munich's No.1 is in Joachim Löw's squad for Russia and it's been made clear that he is still the preferred choice in goal. Neuer should feature in Germany's pre-tournament friendlies against Austria and Saudi Arabia, but 180 minutes of football doesn't make up for spending most of the 2017/18 season sidelined (foot injury). He'll be aiming to add more substance to the saying "form is temporary, class is permanent" for the World Cup, but it's tough to see him being 100%.
Jerome Boateng is another name from that core 2014 World Cup winning backbone that is looking to get back to his best before Russia. Boateng has been susceptible to finding himself on the sidelines this season, missing the last few weeks of the 17/18 one after picking up an adductor injury in Bayern's semi-final defeat to Real Madrid back in April. He continues to make progress in his recovery, but is not expected to feature in the friendly against Austria.
Not that Germany don't have sufficient back up if the worst was to happen, but Marco Reus is another player that has regularly missed large chunks of the season over the last few years. Coach Joachim Löw has given plenty of praise to Dortmund's star man, who is expected to play a prominent role in their title defense after a strong end to the Bundesliga season, but a torrid history of injuries does make him a potential risk too.
Historical Trends
It goes without saying that winning even one World Cup is tough, but two in a row is ever tougher – in fact, no team has successfully defended their title since 1962 (Brazil). Germany are joint favourites for the 2018 World Cup at the time of writing, priced in at 9/2 alongside the Brazilians, but this doesn't necessarily make them strong candidates to break the mould.
Brazil are the most successful World Cup team (five time winners) and have been pre-tournament favourites in six of the last nine competitions. However, the Brazilians have won the World Cup just twice over that period, and only once when they were favourites. Of the nine tournaments held between 1982 and 2014, only two of the pre-tournament favourites managed to go on and actually lift the World Cup – Spain in 2010 and Brazil in 1994 – so the stats are against the Germans.
Read More: World Cup Winners, Stats and Trends
Improved Opposition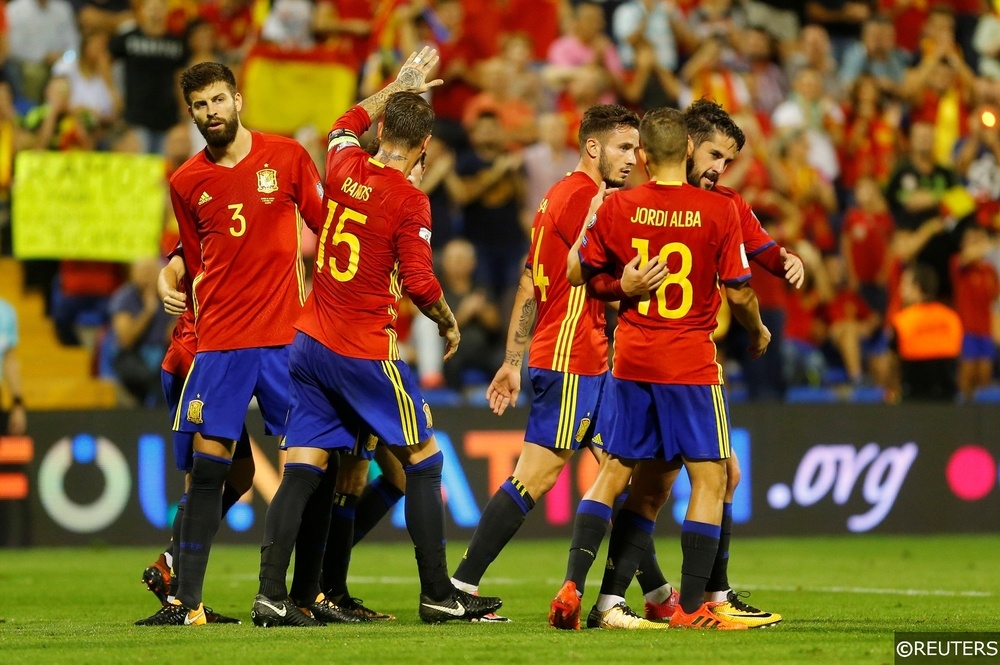 If you take Germany's squad as a whole, not too much has changed in terms of ability since 2014. Players like Miroslav Klose, Bastian Schweinsteiger and Philipp Lahm have retired from international duty (or from football entirely), but players like Timo Werner, Leon Goretzka and Joshua Kimmich are adequate replacements making their way up the ranks. Add to that Thomas Muller, Toni Kroos and Mats Hummels maturing like fine wine, then the Germans look as strong as ever.
However, the same cannot be said for their opposition at the 2018 World Cup. Spain, who were eliminated in the group stages last time, are yet to lose in 18 matches under Julen Lopetegui. France's talented crop of players includes three of the five most expensive footballers and a much better array of attacking talents than the Germans. Brazil are another another side with immense strength in depth and out to redeem themselves after their embarrassing exit from the 2014 World Cup on their own soil. Belgium, meanwhile, head to Russia with probably their most talented squad of all time filled with Premier League stars. Not forgetting Argentina, who boast that player Lionel Messi, who is capable of anything.
VERDICT
Germany have one of the strongest player pools to choose from heading into the 2018 Russia World Cup, and there's no reason to doubt that Joachim Löw's side will make another deep run in the tournament. But while Germany were the only team to produce a 100% record in qualifying, they do head to the World Cup without an experienced through-an-through striker and a few injury concerns to core players like goalkeeper Manuel Neuer an Jerome Boateng.
Taking all of the above into account, "Die Mannschaft" look a lot less untouchable than they do at first glance. When you also consider the quality of the opposition heading to the tournament, a second consecutive World Cup win looks a tough thing to repeat. With the historical trends also against them – no team has retained the title since 1962 – Free Super Tips concludes that the Germans will NOT win the 2018 World Cup.
Let us know how far you think Germany will go in the 2018 World Cup on our Twitter page.
Follow Free Super Tips on Twitter to stay up to date with our daily tips and predictions or browse more football content on our website: