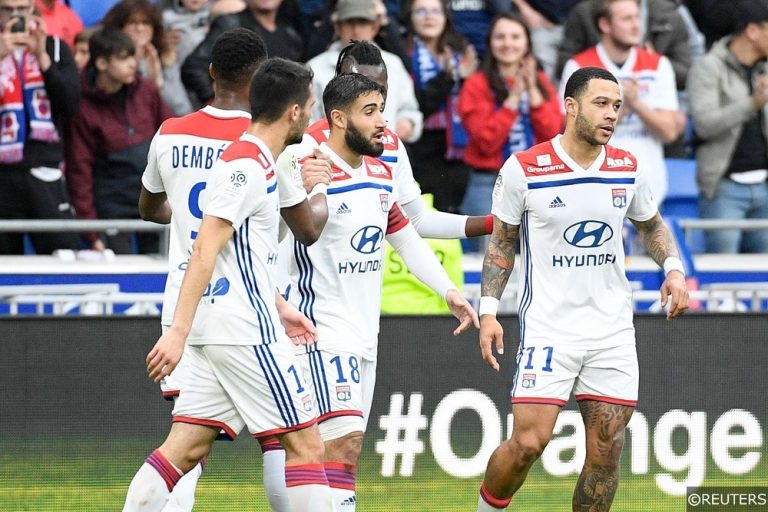 Even though PSG are doing a really good job of delaying the inevitable, they should mathematically secure the Ligue 1 title with a win on Sunday as they face 16th placed Monaco. Paris are sitting pretty with a 17 point gap on Lille who are also in a favourable position with an eight point cushion over 3rd placed Lyon.
Bar any major muck-ups it's pretty much understood that PSG will win the league with Lille just behind them. The final Champions League spot that goes to the team who finish 3rd is not as clear though as Marseille and Saint-Étienne find themselves within five points of 3rd placed Lyon with six games to go. Let's take a look at each team and what their chances are of finishing in that coveted 3rd place.
You can find all of our match previews for this weekend's Ligue 1 schedule by clicking here.
Olympique Lyonnais: 3rd with 56 Points
The latter stages of Lyon's season have really been dominated by the story of manager Bruno Génésio and the recent news that his contract will not be extended beyond its expiry in the summer. Fans have been rather restless over the Frenchman's performances this season with them not progressing on last year's 3rd place finish and not really threatening on any front in terms of domestic competition.
Even though some will be happy with Génésio not being in the dugout next year, the effect it is currently having on the team could be detrimental to whether they qualify for the Champions League or not. They are currently leading the race over Marseille and Étienne but there is still a lot of trepidation, recent results haven't exactly eased the nerves.
Click here to go to our full match preview for Lyon's match with Angers.
The last time Lyon lost three games in a row was January 2017… well that was up until April 2019 as Génésio's side have recently put in some horrible performances, seeing them lose to three teams currently in the bottom eleven. Their most recent result was a 2-1 defeat in Nantes but it didn't quite top the match prior as they lost 3-1 to 18th placed Dijon. What makes the Dijon game even worse was the fact that Lyon were the home team where they are usually very strong. 
It may be Génésio's final contribution as manager but it would very much put him down as a modern great of the club after his 19 years as both a coach and a player if he could get the club into the Champions League. Lyon have an okay run-in with four teams in the bottom ten still to face. There are some crunch matches coming up though as they face Lille and Marseille who are also chasing 3rd place – more on them later. 
AS Saint-Étienne: 4th with 53 points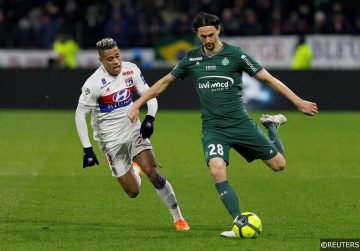 Saint-Étienne didn't enjoy the best run of results over the first quarter of 2019 but Jean-Louis Gasset's men are giving it a right go to finish 3rd in Ligue 1. Crucial losses Lille (0-1), Marseille (0-2) and PSG (0-1) all set them back in the chase for Europe but they had other chances to garner points with matches against Nantes and Rennes. They could only get one point from these games though and they are really feeling the effects. 
They have built themselves a large hill to climb but recent results have shown that they are determined to pull back the deficit. They have picked up ten points from their last four games with Caen, Nimes and Bordeaux all being brushed aside. Amiens proved a bit more competition with a 2-2 draw but generally the vibes around the club have been very positive as a result.
You can find out full match preview for Saint-Étienne's trip to Reims by clicking here.
They have a difficult match away to Reims this weekend but after putting three past Bordeaux last week they should have a lot of confidence. Robert Berić, Wahbi Khazri and Rémy Cabella have all been on fire recently and three points would do them a world of good, especially if Lyon can't beat Angers. 
Saint-Étienne's run-in isn't as favourable as Lyon's as they are still to face some of the more quality sides hanging around mid-table. Reims, Montpellier and Nice will all be difficult games but we really fancy Saint-Étienne to finish 3rd if Lyon can't get their act together.
Olympique Marseille: 5th with 51 points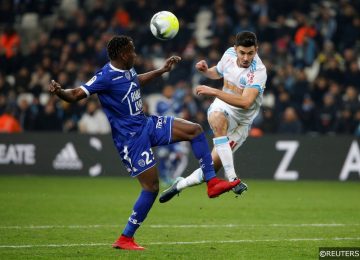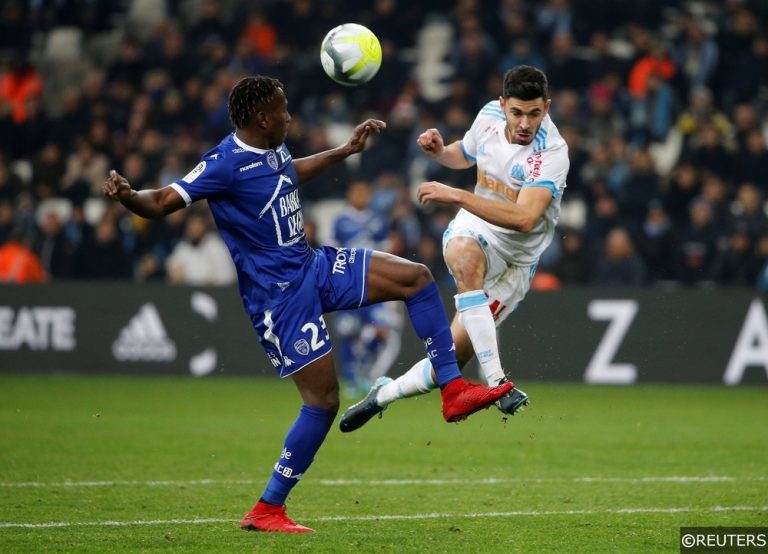 Of all the teams on the list, Marseille's season has definitely been the most topsy-turvy with manager Rudi Garcia being threatened by every corner of the Stade Vélodrome at the start of February before being hailed as a genius come March. The Marseille faithful have returned to the former reception now though as just one win in their last four games hasn't exactly met the expectations of the fans wanting to do better than last year's 4th place finish.
They managed to crawl past Nîmes last week (2-1) but the previous two results were unacceptable. 13th placed Bordeaux beat them 2-0 after Angers fought back to draw 2-2 with les Olympiens at home. There is a real lack of belief around the club at the moment and even though they are just five points off of Lyon, it feels they are worlds away from having the mentality to qualify for Europe. 
Click here to see out match preview for Marseille's match against Guingamp.
Star man Mario Balotelli got injured last week against Nîmes and even though he isn't expected to be out for as long a time as many first feared, he will definitely miss their upcoming trip to second bottom Guingamp with his availability for the next match against Nantes not confirmed yet. 
Like Saint-Étienne, Marseille don't have the easiest of run-ins with Strasbourg and Lyon still to play. These games will very much be the test for Marseille with their final day clash against Montpellier potentially carrying a lot of weight if the race for 3rd goes down to the wire.