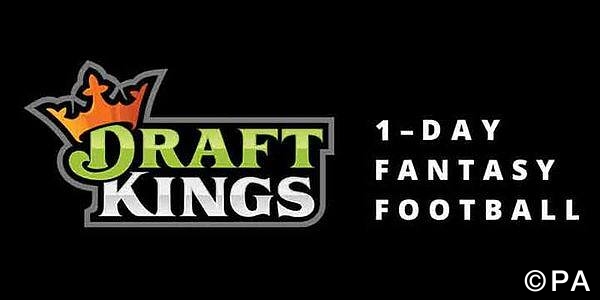 December 22, 2016
Show Bio
A lifelong Birmingham City fan, Tom relocated to Germany for five years after graduating from university, where his interest in the Bundesliga developed. He began writing about and betting on German football for FST in 2016. He's also an avid fantasy football player and closely follows the Premier League and European competitions.
DraftKings are daily fantasy sports giants in the US and they've now launched in the UK for the new Premier League season!
For those who don't know how the DraftKings 1-day fantasy format works, find out all you need to know by following the link below:
DraftKings Daily Fantasy Football Explained
$20,000 Premier League Mini Boxing Day Classic and $20,000 Medium Boxing Day Classic!
Gameweek 18 of the Premier League is almost upon us and DraftKings have plenty of competitions for those who like a quick return on investment through a 1-day fantasy format.
DraftKings "Mini Boxing Day Classic" gives you seven fixtures to select your eight man fantasy team from, all for an entry fee of just $4 (deposits and withdrawals will be converted at a competitive rate). $4 entry can potentially scoop you a huge chunk of the $20,000 prize pool, which has a $2,000 top prize!
DraftKings "Medium Boxing Day Classic" follows exactly the same format, just at a higher buy in. $40 is the entry for that competition, which has a $20,000 prize pool and a $3,000 top prize!
We've put together the following article to help give you an edge over the rest of the field when deciding who should make the cut in your team. See our lineup and read more below!
Who to Buy
Dimitri Payet (West Ham) – Price: $9,300

Dimitri Payet has not been as prevalent as at his peak last season, but he's still one of the best players to choose under the DraftKings format for a reason: his modest two goals and seven assists for West Ham are not the only things contributing towards his 16.5 FPPG (Fantasy Point Per Game) average – the highest of any player available this Saturday. Payet's high FPPG average also stems from grinding out points via crosses (160 total this season), shots (54 shots and 16 on goal), fouls drawn (37), tackles won (6) and interceptions (8). Payet is world class when at his best and a "winnable" fixture against Swansea on Boxing Day makes him essential for this weekend.

Zlatan Ibrahimovic (Manchester United) – Price: $9,000

Manchester United have definitely been on the quieter side when it comes to scoring goals in recent weeks – United have scored no more than 2 goals in any of their last six Premier League fixtures. Consequently, Zlatan Ibrahimovic's return to form has gone somewhat unnoticed. Zlatan has scored seven and assisted one over his last six appearances for United, making him one of the most in-form forwards in the Premier League. Last week's brace against West Brom has brought him back into the limelight, but he still remains available for $800 cheaper than at his peak of $9,800 earlier this season. United have a very favourable fixture at home to Sunderland on Boxing Day and Ibra should have decent potential to continue his streak there.

Raheem Sterling (Manchester City) – Price: $8,600

Sterling's inability to maintain his explosive start to the season – four goals and three assists in the first six fixtures – has not seen his popularity fall in the DraftKings format. Similarly to West Ham's Dimitri Payet, Raheem Sterling's value as a players comes not only from points earnt from goals or assists. His average goal attempts per match, shots in the penalty area and chances created have also all improved over the last two matches when compared over matches prior. With a goal and assist over City's last two matches, he's set to revive his Premier League fortunes as Pep's side face bottom-of-the-table Hull City on Boxing Day.

Cesar Azpilicueta (Chelsea) – Price: $4,500

Since being swept aside by Arsenal in Gameweek 6, Chelsea have won eleven successive matches, keeping a clean sheet in nine of these. Antonio Conte's decision to move to a back three supported by wing backs has produced unrivaled defensive stability and seen defensive trio Cesar Azpilicueta ($4,500), Gary Cahill ($3,900) and Marcos Alonso ($6,300) become three of the most consistent DraftKings earners as defenders. Alonso's relentless forward raids offer attacking potential and he has only once failed to finish the match with either an assist or clean sheet in his 11 starts. Azpilicueta is potentially the best value candidate, costing $1,500 less than Alonso, but has the 2nd highest FPPG of the bunch.

Jordan Pickford (Sunderland) – Price: $3,500

It's important to spend your budget where it matters in the DraftKings format. Goalkeepers have, simply put, the lowest potential of all player types to take away high points scores. Hence, you should be using less of your budget on them. Sunderland's Jordan Pickford is, for example, a huge $2,500 cheaper than Manchester United's David de Gea, but has a higher FPPG average for a reason. Sunderland have been in fair defensive form, keeping a clean sheet last time out and conceding just one against Premier League leaders Chelsea the match before that. Credit for these achievements must be given to Pickford, who has been forced to make 9 saves over his last two matches, equating to a total of 18 points. He'll have decent potential to post a huge number more against Manchester United on Monday.
Who to Avoid
Diego Costa (Chelsea)

It was only a matter of time before Diego Costa found himself on the sidelines due to suspension. Costa picked up his 4th yellow card way back in Gameweek 6 and though his temper has definitely calmed, a likely consequence of his improved performances under Antonio Conte, an eventual 5th yellow card was inevitable. Chelsea will be without the Spaniard for their Boxing Day match at home to Bournemouth, but he'll remain available for selection in the DraftKings format. Costa will earn you exactly 0 points, so avoid at all costs.

Rihad Mahrez (Leicester City)

Rihad Mahrez, like teammate Jamie Vardy and the rest of the Leicester squad, has failed to maintain the same flare and momentum as in Leicester's title winning campaign last season. Though he has still kept up some consistent point scores in the DraftKings format – Mahrez took double digit hauls (between 10 and 20 points) in seven of Leicester's last eight matches – Mahrez's and Leicester's poor form make his potential too short to see much value in his $8,700 price tag.

Ross Barkley (Everton)

Ross Barkley is another player who's performances this season have seen him fall down the DraftKings' pecking order. Barkley scored eight and assisted nine last season, but this time around he's managed just two goals and two assists with one match remaining before the half way point of the season. Barkley has had a few moments where he's shined, but his inconsistency has set in more often than not and seen him take just 5 points or less in five of his last six outings for Everton.

Swansea Defenders

Simply put, Swansea have struggled for defensive stability this season. Swansea have conceded a league high 37 goals, an average of over 2 goals per match, and the Swans have kept just one clean sheet over all of their last eight Premier League matches. Swansea's recent 5-0 defeat to Spurs has been labelled the most "one-sided" Premier League match in recorded history by analysts and Swansea have conceded three goals in two of their last three since then. Based on form and FPPG averages, Swansea's defenders don't warrant attention.

Defensive Midfielders

Defensive midfielders are simply the lowest point earners in DraftKings fantasy. Though their cheaper price tag may be tempting, players who's sole responsibility is to reclaim possession and pass it onwards will earn you very few points. Any winger from a weaker side, such as, Robert Snodgrass from Hull City, will often earn more points and be involved with more of the action than some of the best central midfielders, such as N'golo Kante from Chelsea.