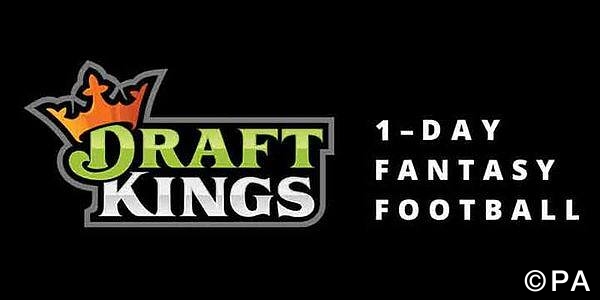 A lifelong Birmingham City fan, Tom relocated to Germany for five years after graduating from university, where his interest in the Bundesliga developed. He began writing about and betting on German football for FST in 2016. He's also an avid fantasy football player and closely follows the Premier League and European competitions.
DraftKings are daily fantasy sports giants in the US and they've now launched in the UK for the new Premier League season!
For those who don't know how the DraftKings fantasy format works, find out all you need to know by following the link below:
DraftKings Daily Fantasy Football Explained
£40,000 Premier League Kick Off Special!
The Premier League is finally back on Saturday. DraftKings' Premier League Kick Off Special gives you six fixtures to select your eight man fantasy team from, with an entry fee of just £3 potentially scooping you a huge chunk of the £40,000 prize pool. We have put together the following article to help give you an edge over the rest of the field when deciding who should make the cut in your team.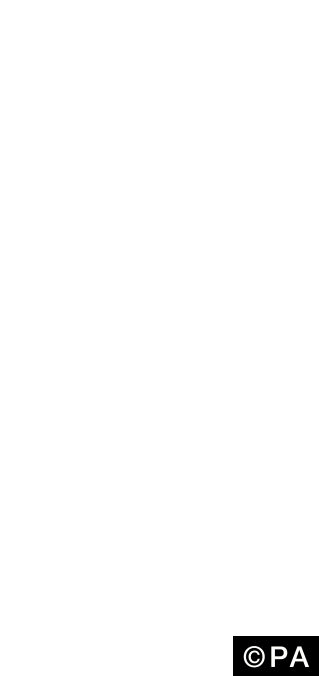 Who to Buy
Andre Gray (Burnley)/ Burnley Forwards

With the transfer of Swansea's core central-defender Ashley Williams to Everton, the Swans will likely continue to have trouble at the back. Andre Gray was the top scorer in the Championship last year and Swansea shouldn't be too big a step up for him. Sam Volkes or J. Berg Gudmundsson are decent Burnley alternatives if Gray is slightly outside your budget.

Andros Townsend (Crystal Palace)/Crystal Palace Midfielders

Townsend didn't quite cut it at Tottenham, but a move to Crystal Palace was ideal for a player of his calibre. Though their opponents, West Brom, were solid at the back last season, a player such as Townsend will acrue a lot of points simply by drawing fouls and putting balls into the box. Yohan Cabaye or Jason Puncheon would also be fitting alternatives.

Fraser Forster and Virgil van Dijk (Southampton)/Southampton Defenders

Watford were terribly out-of-form come the end of last season, with forwards Troy Deeney and Odion Ighalo disappointing fantasy managers as their magic faded away. Watford have had a change of manager over the summer, but Walter Mazzarri's men have been largely unimpressive. Southampton's defense, who were one of the best last season, remains completely unchanged. Southampton are our favourites to take away a clean sheet.

Shane Long and Dusan Tadic (Southampton)/Southampton Forwards

Following on from above, Watford's Heurelho Gomes was another who's form deteriorated as the season went on. Dusan Tadic and Shane Long are exactly the sort of players that thrive from unconfident goalkeeping and are often involved in the action. Their attacking prowess should likely be valueable additions to any side here.

Kevin Mirallas/Everton Midfielders

Kevin Mirallas looks transformed since the departure of Roberto Martinez at the end of last season. He is one of Everton's most talented and creative players when he plays at his best, and Ronald Koeman has seemed to bring that out of him during Everton's pre-season. With most people opting for Barkley or Deulofeu in their teams, he is definitely under the radar and also comes with a very reasonable price tag for such an attacking player.
Who to Avoid
Andre Ayew (West Ham)/Alex McCarthy (Southampton)/ Ashley Williams (Everton)/John Stones (Man City)

These transfers have all come too late for the DraftKings format to update. They remain available for selection but will not earn any fantasy points, even when selected! Avoid these players at all costs.

Joe Hart (Man City)/Man City Defenders

Most would say that Joe Hart's performances last season, and most notably over the Euros this summer, were simply unacceptable. For a goalkeeper who is supposed to be "world class", he makes far too many mistakes. Clean sheets are, of course, the biggest points earner for goalkeepers and defenders in fantasy, and too many people will likely continue to trust in his abilities. While Sunderland are likely without star-striker Jermaine Defoe for this match, they are a much improved side and have seemed decent in their pre-season under David Moyes.

Seamus Coleman and Romelu Lukaku (Everton)/Xherdan Shaqiri and Marco Arnautovic (Stoke)/Ryan Bertrand (Southampton)/Jermain Defoe (Sunderland)

All of the above are doubtful for this coming matchday for one reason or another. Coleman, Lukaku, Shaqiri, and Arnautovic lack match fitness after the Euros this summer, having only recently returned to training. They may well feature on the bench, however. We recommend to avoid these players unless you are able to check the lineups just before kick-off. Bertand and Defoe are injured and will not feature.

Harry Kane (Tottenham)/Tottenham Midfielders

Harry Kane seemed just a ghost of his former self over the summer. His performances, or lack thereof, at the Euros will likely take their toll on his confidence. Most of the Tottenham squad (Kane, Dele Alli, Eric Dier, Kyle Walker, Toby Alderweireld, Danny Rose, and Hugo Lloris) haven't had much time off to recover, thanks to international competition, and will require some weeks to get back into rhythm. Their opponents, Everton, have also strengthened their defense by bringing in Welsh centre-back Ashley Williams from Swansea.

Defensive Midfielders

Defensive/central midfielders are simply the lowest point earners in DraftKings fantasy. Though their cheaper price tag may be tempting, players who's sole responsibility is to reclaim possession and pass it onwards will earn you very few points. Any winger from a weaker side, such as George Boyd from Burnley, will often earn more points than the best central midfielders, such as N'golo Kante or Fernandinho.