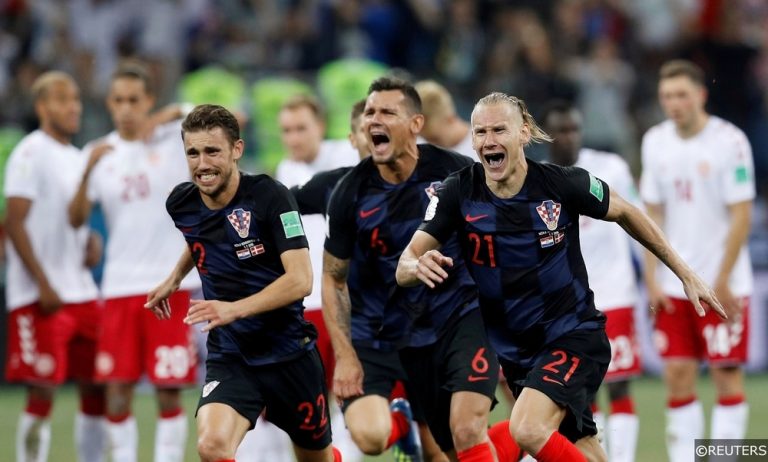 Simon Winter
@simonjwinter
Born in the south east of Ireland, Simon put his life-long love of football to good use when he started a successful independent blog in 2010. That opened up an alternative route to a career in journalism, and having had work published across a number of sites and publications, Simon joined the staff at Spotlight Sports Group in 2018.
It's 16:31 pm at Wembley Stadium on the 22nd of October 2017. A stupefied Dejan Lovren shakes himself out of his mental detachment just long enough to glance across at the fourth official. Mike Jones reaches up to hold his little electronic board high over his head. A first half substitution? Who's injured? Lovren does a double take and squints to look again. The number in red reads "6".
Lovren finds enough strength to reanimate his numb extremities, putting one jellied leg in front of the other as he moves towards the sideline to a chorus of ironic cheers. He throws in a limp for good measure, but he's not fooling anyone. There's no eye contact between Lovren and his replacement Alex Oxlade- Chamberlain. The shame is too overwhelming.
Read More: Our expert Croatia vs England predictions, betting tips and match preview
Mental Scarring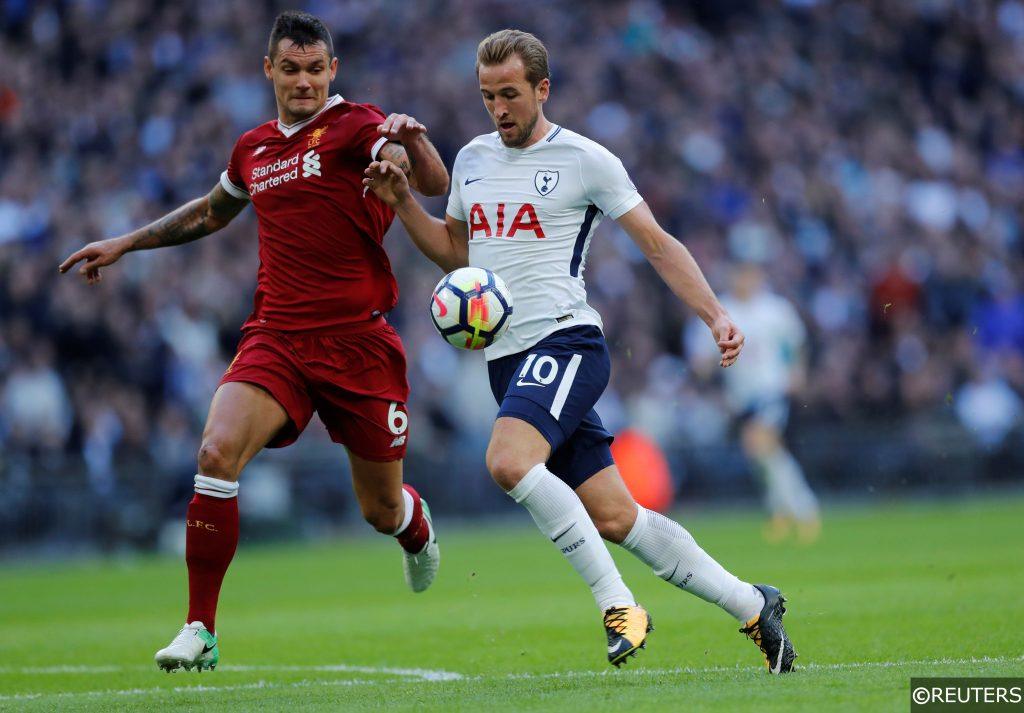 Being hauled off in the first half of a match is one of the most humiliating things a professional footballer can experience. It's actually an extremely rare occurrence, usually reserved for players who put in individual performances of such extraordinary incompetence, they are hurriedly hooked before they can do more damage.
Dejan Lovren was taken off against Spurs after 31 minutes. His removal from the pitch wasn't just an indication of his oafishness up to that point, it was also Jurgen Klopp admitting that he couldn't bear to watch another 14 minutes of Lovren's blundering. He couldn't hold off until half time, when a changing room substitution would have helped to soften the blow of embarrassment for the departing player.
Lovren wore the vacant expression of a post-traumatic stress victim as he trudged listlessly across to the edge of the pitch. Watching on from the centre circle was his remorseless tormentor, Harry Kane.
Dejan Lovren will have relived that October day against Spurs over and over again internally, retracing every step, recreating every mistake. It's what professional footballers do. They often speak about how they remember the bad days just as much, or even more than the good.
Lovren might even have woken up in a cold sweat a few times, consoling himself after another nightmare about the creature that stalks the peripherals of his subconscious – a flash of blonde hair, a movement, the sound of a ball hitting the net. He can't get near him. It's happening again. That familiar, unusual parlance: "I'm behind you".
Tonight at the Luzhniki Stadium in Moscow, in the 2018 World Cup Semi Final, for Lovren the recurring nightmare becomes flesh.
Read More: The Mood in Croatia ahead of their clash with England
Tottenham Hotspur Relived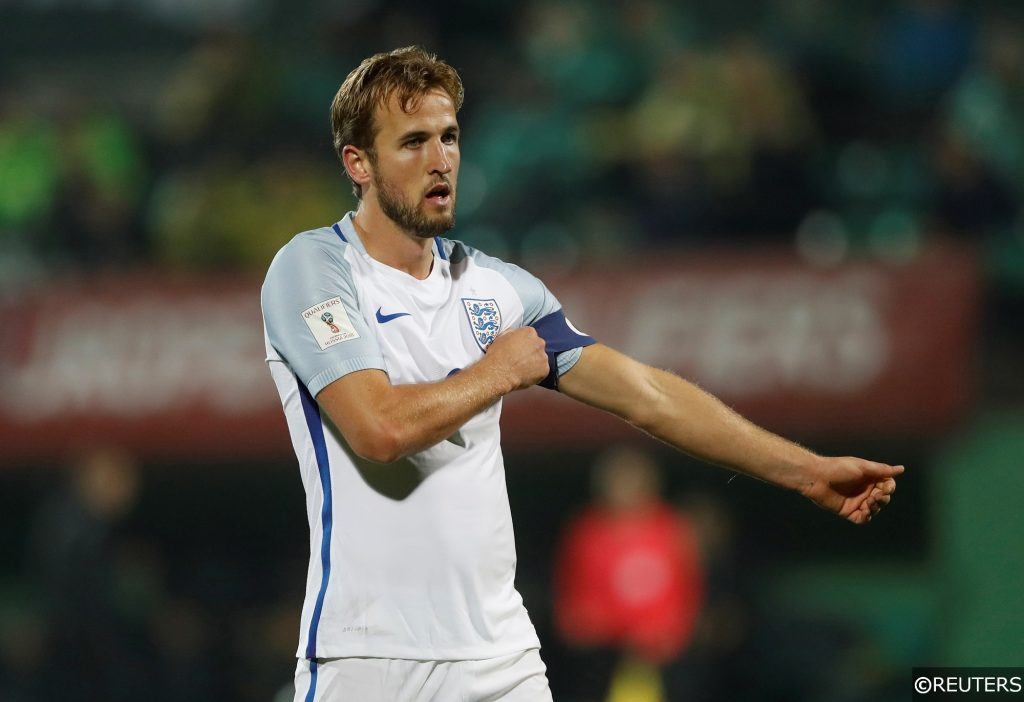 It took just 5 minutes of the game on the 22nd October 2017 for Lovren's implosion to start. The Croatian centre half inexplicably stepped out in an attempt to play Kane offside, leaving his defensive allies confused and exposed. Lovren was the picture of disorientation as he desperately searched for Kane instead of the ball that was looping over his head. As Lovren turned and hesitated, Kane took possession and raced clear and towards goal.
With the rest of Liverpool's backline in calamitous retreat, Kane rounded Simon Mignolet to finish expertly with his left foot. Just 7 minutes later, Lovren misjudged the flight of the ball again, allowing Kane to race into acres of space down the Spurs' inside right channel. Kane married a beautiful cross to the run of Son Heung-Min who careered through the porous Liverpool centre to finish first time.
At 2-0 Lovren was done. His tactical awareness evaporated and his brain went for lunch, leaving an unmanned defensive meat popsicle parked at the heart of the Liverpool rearguard. With Lovren static, Son circled and could have added two more goals before the break.
Already thinking about damage limitation, Jurgen Klopp withdrew the quivering mess, throwing in the towel in round one after Kane had battered Lovren senseless.
Read More: England's Set Piece Danger Could be Croatia's Downfall
World Cup Semi Final – redemption or repetition?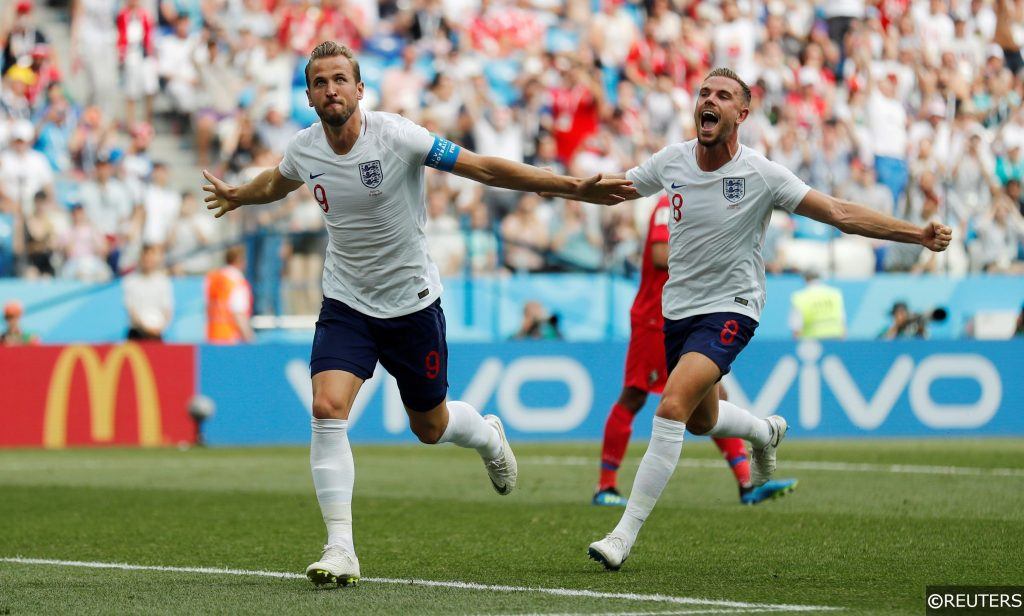 When Dejan Lovren was asked to recount his Wembley ordeal by journalists at the pre-match press conference, he was visibly rattled. When asked if his performance against Spurs and Kane was playing on his mind, Lovren responded by saying:
""I don't know what to say in response to this question, it's completely irrelevant, that 4-1 defeat. Why didn't you ask me how I played well against him in other games? You're just nit-picking in terms of my performances." (Source Daily Mirror)
But in his attempts to dismiss the relevance of last October's humiliation, Lovren's spikey reaction has instead hinted that something is still niggling away at him. A nerve was certainly hit. The question seemed to wobble a deeply rooted splinter in his psyche.
It's something that England must be aware of and something that they can take advantage of. Harry Kane must flick at that splinter at every given opportunity. His very presence will have Lovren's knees knocking out "oh no, please not again" in Morse code.
If Kane can isolate Lovren, get him turned and checking his peripherals, there's a huge chance that Lovren's repressed memories will bubble to the surface and rupture in a gush of panic – "I'm behind you". In what promises to be an attritional World Cup Semi Final contested over inches, Kane's mental hoodoo over Lovren could be the difference between winning and losing.
Follow Free Super Tips on Twitter to stay up to date with our daily tips and predictions or browse more football content on our website: