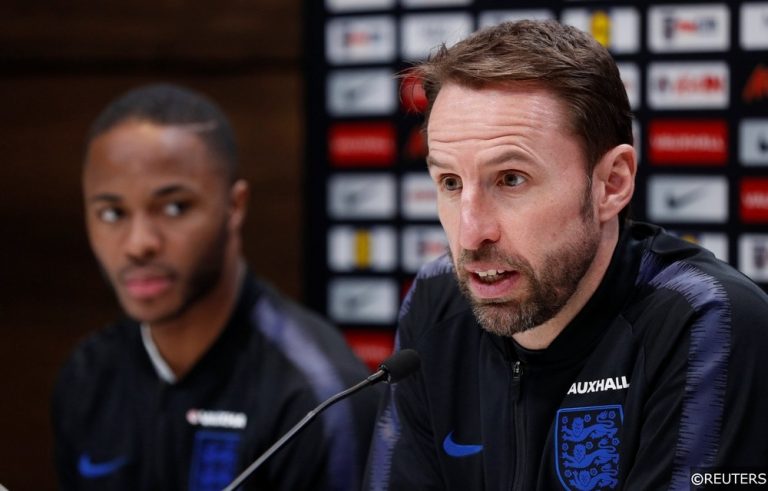 Content Editor at Free Super Tips, Alex was born in the shadow of Old Trafford and is an avid Man Utd fan. After graduating from university he combined his love of football, writing and betting to join FST and now closely follows goings-on in all of the top European leagues.
It's just over a week until the long wait is over, with the first ball set to be kicked in Moscow on the 14th June as host nation Russia take on Saudi Arabia in a rather uninspiring looking opening clash. Most of our eyes will be trained solely on the 18th June, when England open their World Cup account with a match against Tunisia.
It's been eight years since England have actually won a World Cup game, and a full 52 years since they tasted the ultimate success. There aren't many suggesting that this will change in 2018, but can Gareth Southgate pave the way for future World Cups?
The former England U21 manager has certainly kept to his word by choosing young, in form players. There are a few exceptions, but this is an England squad with years ahead of them yet. Like any squad, England have their strengths and weaknesses. Strengths we can turn to in hope when trailing a crucial game, and weaknesses we'll dread when protecting that narrow lead.
Check out our Road to Moscow Football Manager Series to see how a virtual England get on in Russia.
England's Strengths
Every time this quadrennial event rolls around in June, English football fans suddenly turn into the glass-half-full type of person. Echoes of past failures are drowned out in the pub by fresh-faced fans who naively think that "Yeah, this could be our year."
So, to mirror those optimistic sentiments we'll start with the good stuff. England's strengths heading into the World Cup:
That Attack
England have had some phenomenal attackers over the years. Wayne Rooney was the most recent legend in the making, but they've had a seemingly endless line of attackers to pin all their hopes on. Michael Owen, Gary Lineker, Ian Wright, Paul Gascoigne, Alan Shearer, Jimmy Greaves, Bobby Charlton, the list goes on.
This year is no different. Rooney may have finally retired from international duty, but The Three Lions are coming into the tournament with one of the best strikers on the planet in their ranks. Harry Kane is just 24 years old but will don the captain's armband in Russia, and he has all the makings of an England great. He burst onto the scene for Spurs the season after the last World Cup, and since then he has improved on his impressive Premier League goals tally in every season. The 30 goals he netted this season leave him with 108 goals in 150 appearances in the Premier League. He's been doing the job for England recently as well, notching eight goals in his last seven appearances.
Harry Kane is incredibly important to England's chances, but he's not the only one to gaze at optimistically. Southgate is expected to play him as a lone striker, supported by Spurs' teammate Dele Alli and Manchester City's Raheem Sterling behind him. These two will be just as important to England, and they've both had very promising seasons.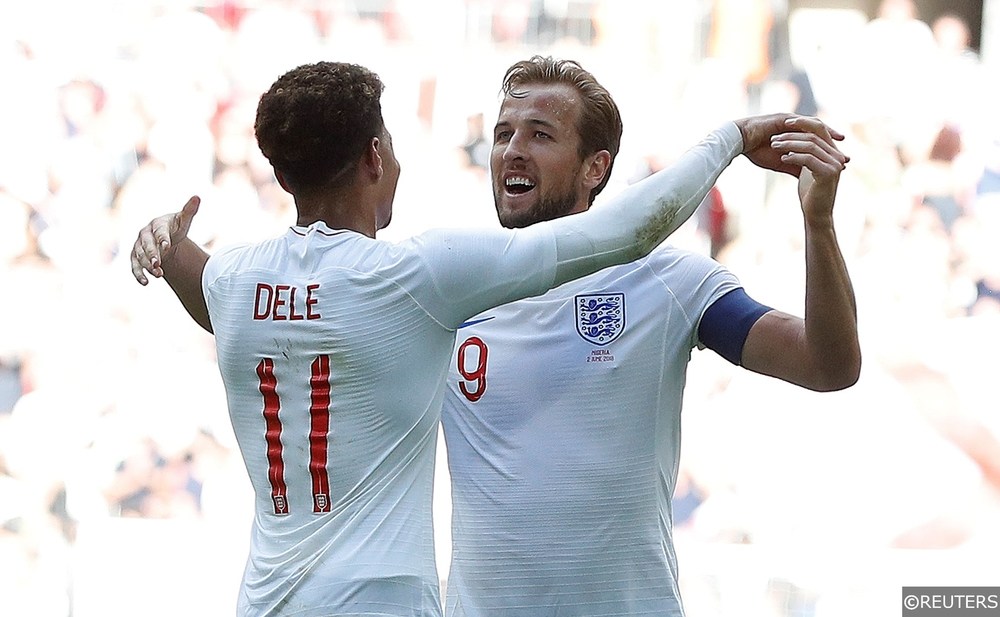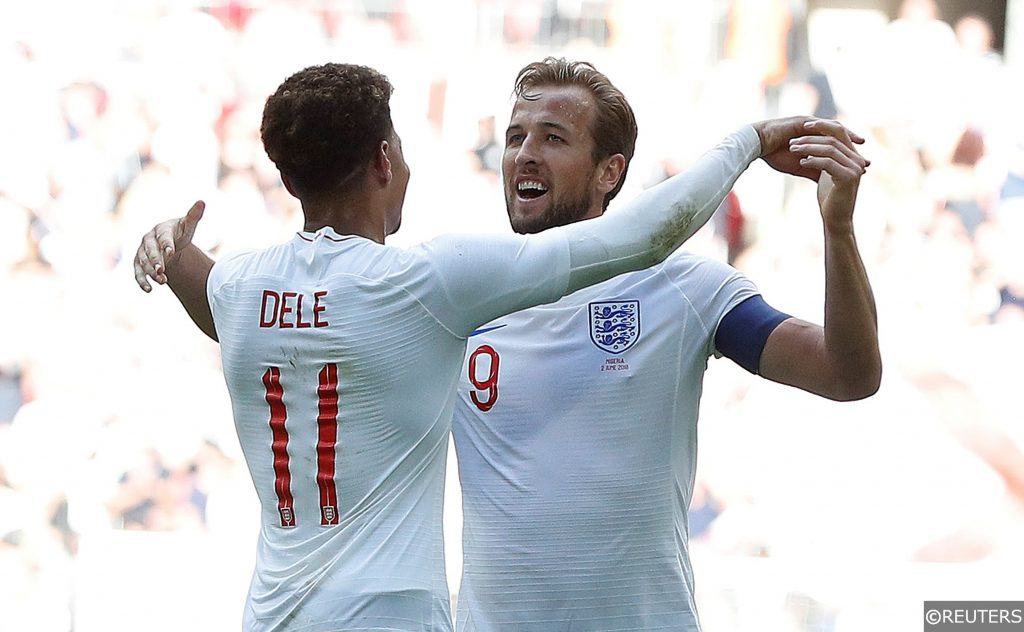 In fact, these three players have scored 77 club goals between them this season and added a further 30 assists. That's only twelve goals and six assists behind the total set by the most coveted attacking trio in world football, Mohamed Salah, Sadio Mane, and Roberto Firmino.
Obviously this trio of attackers will be absolutely crucial for England's chances, but you can't forget about the backup options. Marcus Rashford, Jesse Lingard, and Jamie Vardy notched 49 competitive goals for their respective clubs this season, so impact from the bench is a real possibility.
Youth
For some (I'm looking at you, Alan Hansen) youth equals inexperience, but for others it is a help rather than a hindrance. If we choose to look at that side of the coin we can start to revel in the fact that England have the joint second youngest squad at this year's World Cup.
Nigeria leads the way with an average age of just 25.9, but England and France both harbour an average age of 26 years old.  That makes this the second youngest England World Cup squad in history, behind only the baby-faced boys of 1958.
Now, this alone doesn't mean anything of course, but you can take some promising omens from it. The average age of the World Cup winning squad tends to hover around this mark, topping out in 2006 at 28.2 when those wily Italians spoiled Zinedine Zidane's party and going the lowest in 1970 when a Brazil side boasting an average age of just 24.4 years old lifted the Jules Rimet.
Those are the only two occasions when the World Cup winning squad had an average age outside of the 25-28 years old range. In fact, since 1978 five of the nine World Cup trophies have been won by a squad with an average age between 25.5 and 26.5.
Who needs experience?
Take a look at the full England Squad Overview here.
England's Weaknesses
I'm afraid the good times are over. This is where it all comes unstuck. Our two main strengths lie in our youthful exuberance and our devastating attack, but there are other areas that could prove to be potential pitfalls for Gareth Southgate's men.
Lack of Goalkeeping Experience
When the England squad was first announced, the media were quick to jump on Joe Hart's exclusion. The ex-England number one has had a torrid few seasons, but could Southgate have missed a trick by excluding such an experienced member of the squad.
Jordan Pickford, Jack Butland, and Nick Pope are the chosen goalkeepers, and shockingly they have just ten international caps between them. The only member of that trio over the age of 25 is the uncapped Nick Pope. The put that into perspective – This is  most inexperienced set of goalkeepers England have ever taken to a World Cup, and the youngest since 1958 when Colin McDonald (27), Eddie Hopkinson (22), and Alan Hodgkinson (21) went to Sweden. Even they had 11 caps between them.
To add even more perspective – England have never gone to a World Cup with a first choice goalkeeper under the age of 26. With the 24 year old Jordan Pickford set to start between the sticks in Russia, this could prove a step too far.
Read More: Analysing England's Defensive Options in Russia.
Lack of Midfield Creativity and Depth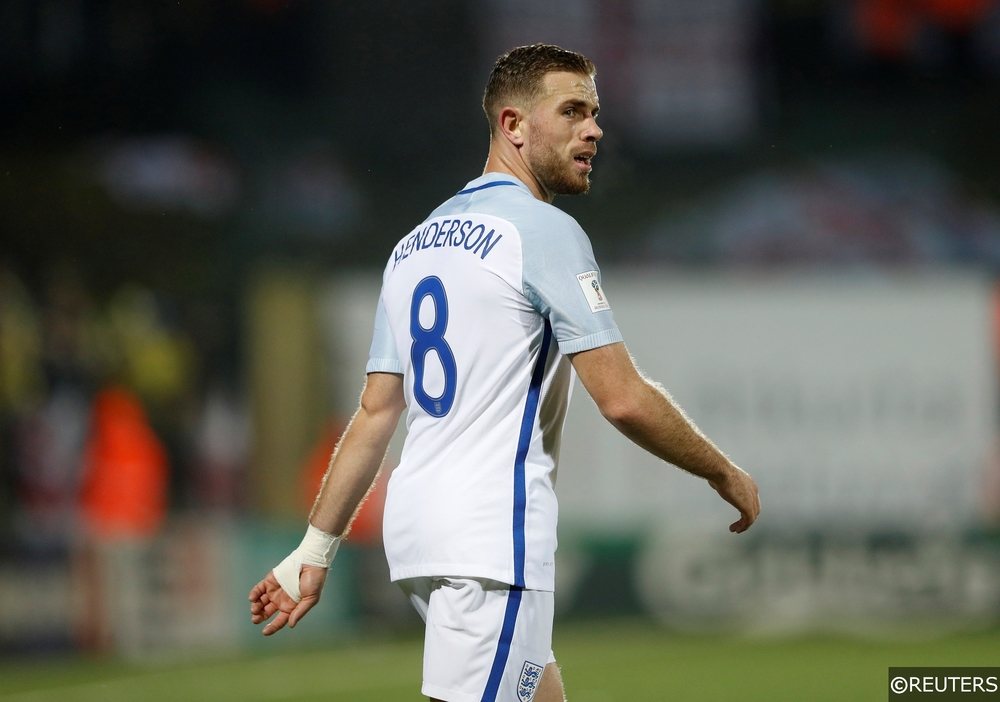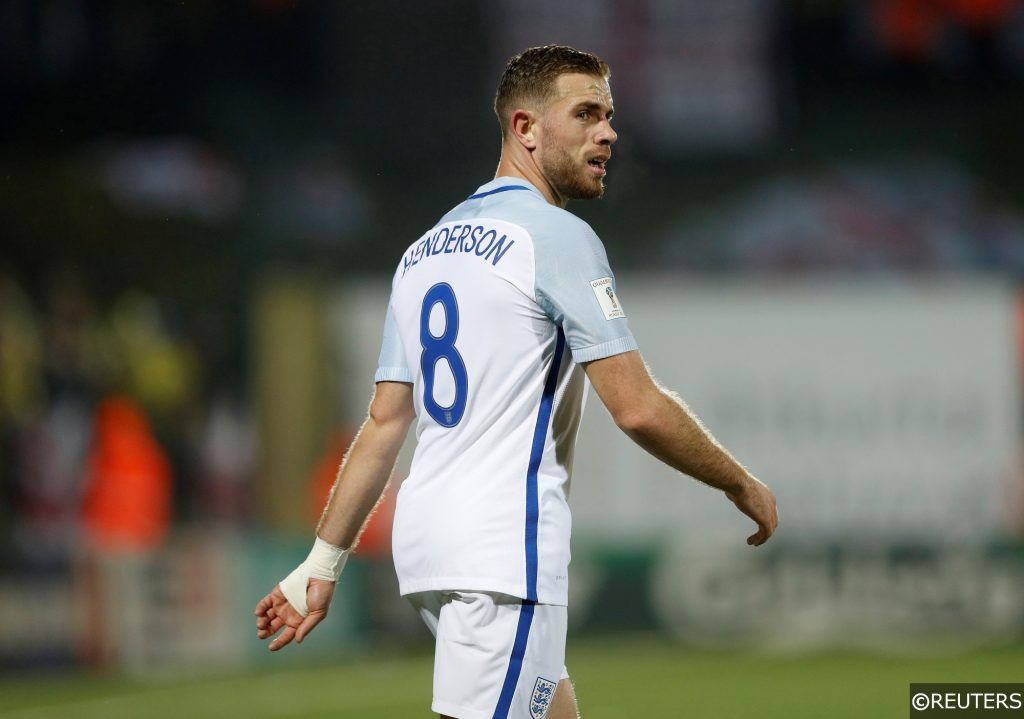 The exclusion of Joe Hart was one story that the media ran with, but another was the absence of Jack Wilshere. We've already talked about whether Southgate was right to leave Wilshere out, but even if it was the correct decision there's one fact that's unavoidable: England have an almost complete lack of creativity in the centre of the park.
With Dele Alli expected to be taking a number ten role and Jesse Lingard wholly unsuitable for a central midfield berth, that leaves Eric Dier, Jordan Henderson, and Ruben Loftus-Cheek as England's three options in midfield. All of these are undoubtedly fine midfielders, but are they players that are capable of picking out a defence splitting ball at the vital moment?
Ruben Loftus-Cheek is perhaps the most likely to do this, but the 22 year old midfielder only managed two goals and three assists for Crystal Palace this season. Jordan Henderson has had a fine season captaining Liverpool, but he's predominantly a deep lying midfielder and has contributed just one goal and one assist in one of the most attack minded teams of the season. Eric Dier obviously isn't meant for a creative role, but after zero goals and three assists for Spurs this season we can tell that for sure.
That's not to say this is Southgate's fault. He's just lacking in options to be honest. Alex Oxlade-Chamberlain is sidelined for the tournament, and Wilshere's form hasn't been at it's best this season. Adam Lallana could possibly slot into that role, but he's suffered from injuries as well. Whether it's his fault or not, this is most definitely a weak area for The Three Lions.
Follow Free Super Tips on Twitter to stay up to date with our daily tips and predictions or browse more football content on our website: