The 2018/19 UEFA Champions League isn't a tournament that will be remembered for its final, which was a largely turgid affair that lacked energy throughout. Instead, the campaign will be fondly remembered for some VAR-induced drama, the incredible comebacks in both semi-finals and in previous rounds, and a selection of Ajax wonderkids almost doing the unthinkable.
It's been a wild ride to say the least, and the final in Madrid did absolutely no justice to possibly the most entertaining Champions League campaign in history.
It was finally brought to an end on Saturday night as Jordan Henderson hoisted the biggest prize in club football above his head, and few could argue that Liverpool didn't deserve the prize. Still, it wasn't all about the Liverpool players this season – There were some standout performances from around Europe, so here's FST's Champions League Team of the Season:
Click here for our daily update on all the latest transfer news from around the footballing world.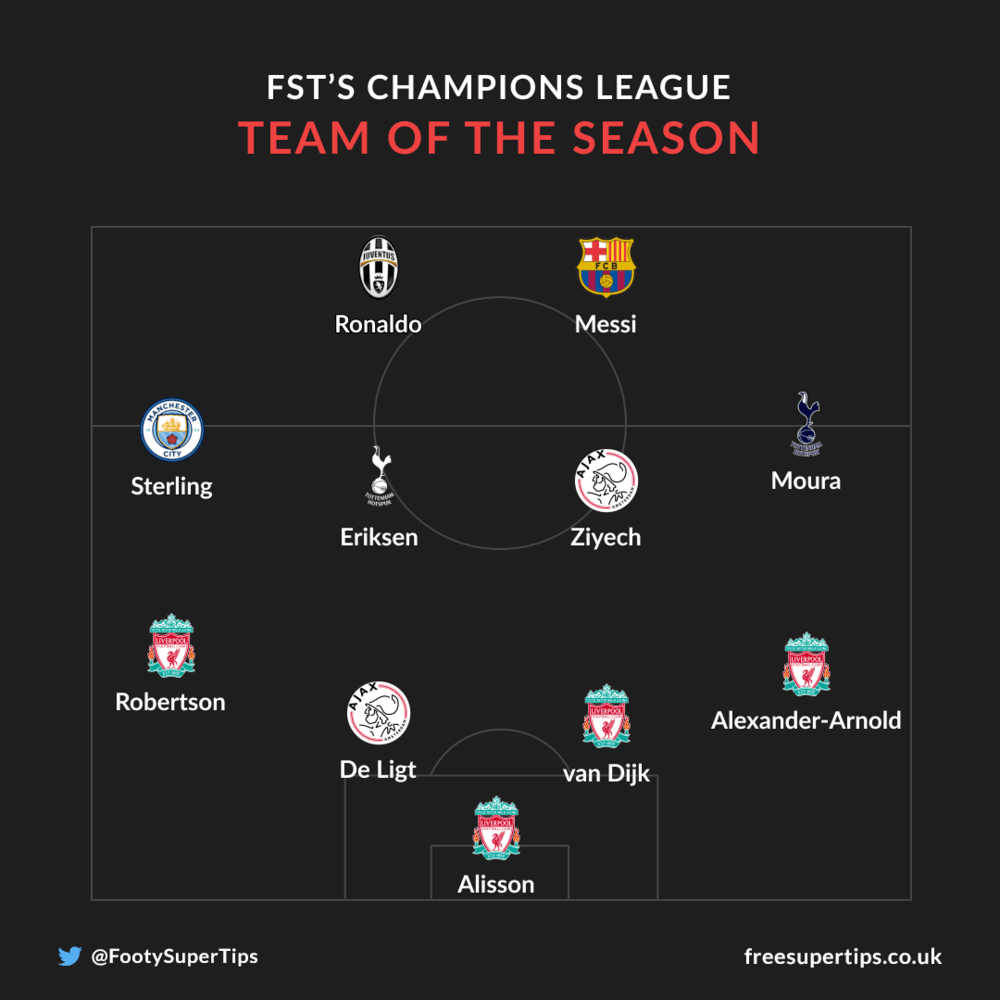 Goalkeeper
Alisson
Almost exactly a year ago, Liverpool goalkeeper Loris Karius broke down in tears in front of an unsympathetic crowd of Liverpool fans in Kiev. He's just single-handedly (or rather, no-handedly) lost Liverpool the Champions League Final. He launched the ball unnecessarily at Karim Benzema under a minimal amount of pressure to send his team a goal down, and when they were 2-1 down later in the game he flapped at a 30-yard drive from Gareth Bale to put the game beyond reach.
Summer came and Jurgen Klopp shelled out a world record fee for Alisson, and that bold move has paid off. The Brazilian was man of the match in Madrid after making eight saves to keep a clean sheet against Spurs. In fact, Alisson made more saves than any other goalkeeper in the tournament, and he managed a clean sheet against every one of his knockout stage opponents. That enormous fee seems a small price to pay when the result is a goalkeeper that makes a positive difference to the outcome of a Champions League Final.
Defence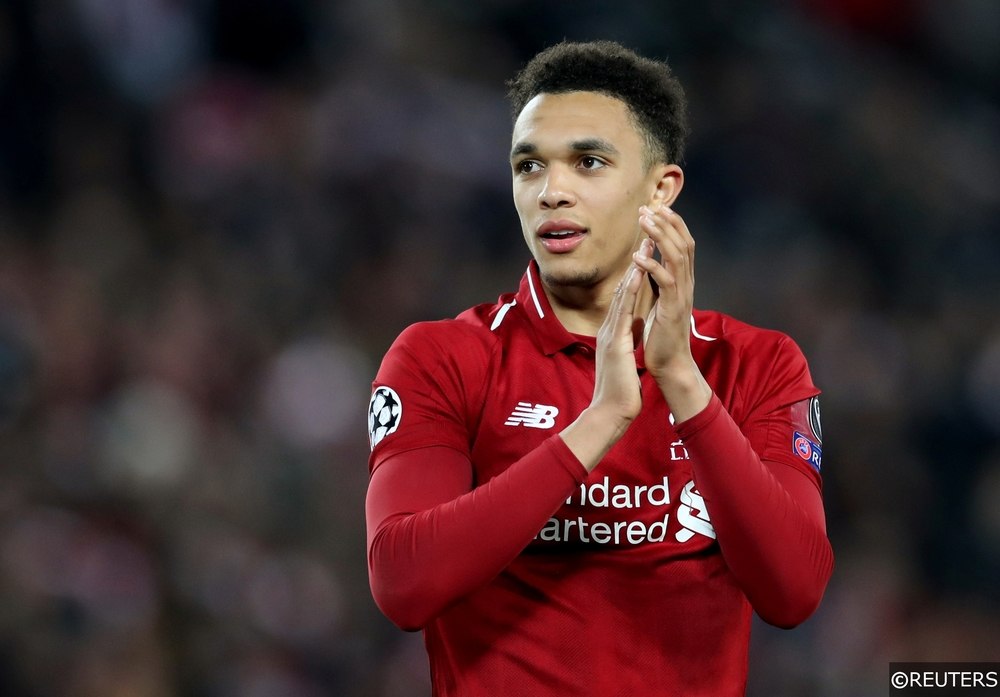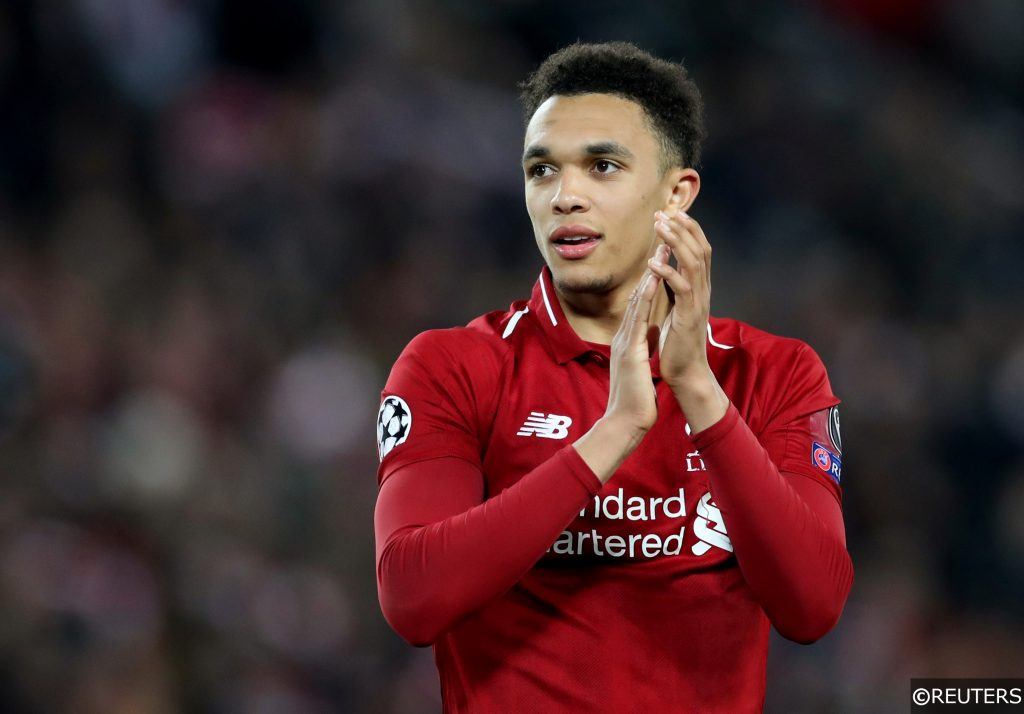 Right Back – Trent Alexander-Arnold
This position (among others) practically picked itself. Trent Alexander-Arnold, 20, has played with a maturity that belies his years this season. He played his defensive part in Liverpool's four knockout stage clean sheets, but his real talent lies at the other end of the pitch. His bombardment of forward runs constantly kept the opposition under the cosh, and his incredibly creative assist for Divock Origi's goal against Barcelona will live long in the memory of anybody who saw it.
Centre Back – Virgil van Dijk
Yet another Liverpool inclusion, and once again it's a player who is impossible to leave out. Virgil van Dijk has been a leader in the Liverpool defence since his record breaking transfer from Southampton and has been the most crucial figure in a back line that has evolved from a shaky and vulnerable outfit to one of the most formidable defences on the planet. He hasn't stopped there though – He contributed two goals and two assists in the Champions League this season.
Centre Back – Matthijs de Ligt
There's a lot of interest in Matthijs de Ligt at the moment, and it's no surprise – The Dutchman is 19 years of age and has just captained a group of Ajax underdogs to the Champions League semi-finals. He has shown a defensive maturity almost completely unheard of from a teenager, as well as chipping in with a couple of goals at the other end. A
gainst Juventus in Turin he made an astounding 10 clearances, but still made time to head up to the other end of the pitch and grab a crucial goal. He scored again in that devastating defeat against Tottenham in the semi-finals, and while he couldn't drag his team through to the final there's no doubt that he has a very bright future ahead of him.
Left Back – Andy Robertson
Liverpool's world class left back wasn't at his best for the entirety of this Champions League campaign, but in the moments that mattered he showed his talents. Defensively he was excellent in the final against Spurs, and his 46 minute stint at home to Barcelona saw him keep Lionel Messi very quiet indeed. He registered an assist in Liverpool's emphatic 3-1 win away to Bayern Munich and got another in their crucial group stage win against Napoli.
Midfield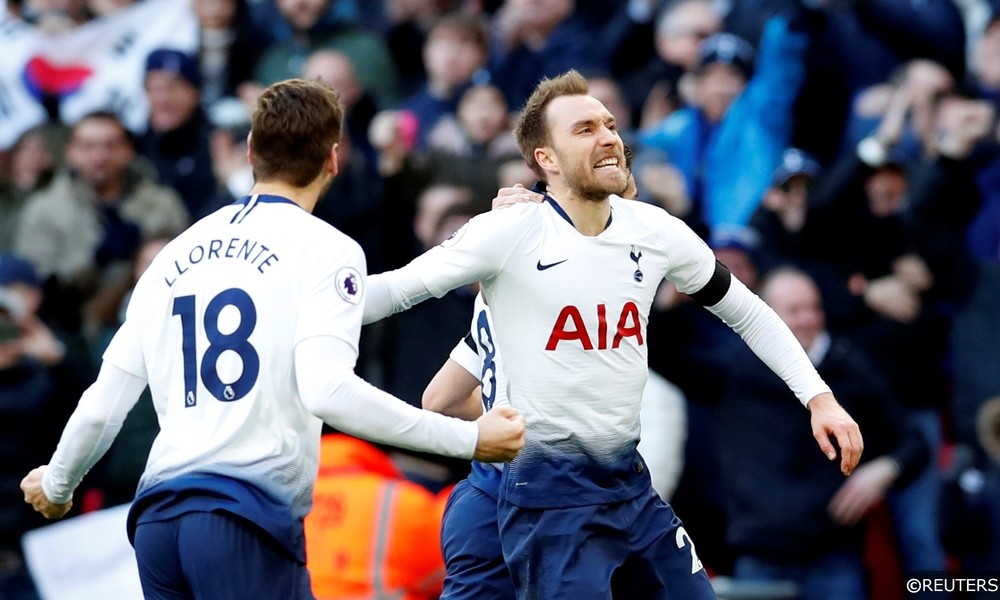 Right Midfield –  Lucas Moura
He may not always be the first name on the teamsheet, but so often in cup competitions the level of success boils down to single moments of brilliance. Lucas Moura brought that to the table this season for Spurs, with the most notable example being his sensational second half hat-trick against Ajax as they overturned a 3-0 aggregate deficit in just 45 minutes.
That was far from Moura's only contribution though – He notched a tournament saving equaliser against Barcelona from the bench in the group stages and scored another crucial goal in the 2-2 draw against PSV. Tottenham seemed to spend the entire competition on the verge of elimination, and Moura's goals proved decisive in their run to the final.
Centre Midfield – Christian Eriksen
Tottenham's Danish playmaker didn't exactly cover himself in glory in Madrid on Saturday, but his role throughout Spurs' amazing campaign cannot be ignored. He scored two goals and laid on a further four assists en-route to the final, with an assist in both legs against Manchester City in the quarter finals. Not only that, but he constantly tried to release players into attacking positions, tallying at least one key pass in all 12 of his Champions League performances.
Centre Midfield – Hakim Ziyech
A number of Ajax's Dutch starlets stood out this season, but 26 year old Moroccan midfielder Hakim Ziyech posed an incessant threat to every team that Ajax locked horns with. He scored three goals and provided three assists in his 11 appearances, and his tendency to have a crack at goal kept defenders on their toes constantly. Ziyech had an incredible 56 shots in the competition this season, with only Lionel Messi and Cristiano Ronaldo averaging more shots per game than him.
Left Midfield – Raheem Sterling
Manchester City are a team of such depth and quality that it's difficult to pick just one standout player, but in the Champions League Raheem Sterling was about as close as you could get. He started all 10 of their Champions League matches and scored five goals in the process. Four of these goals came in the knockout stages, and he would have netted a tie winning hat-trick against Tottenham in the quarter finals were it not for a crushing VAR overrule.
Attack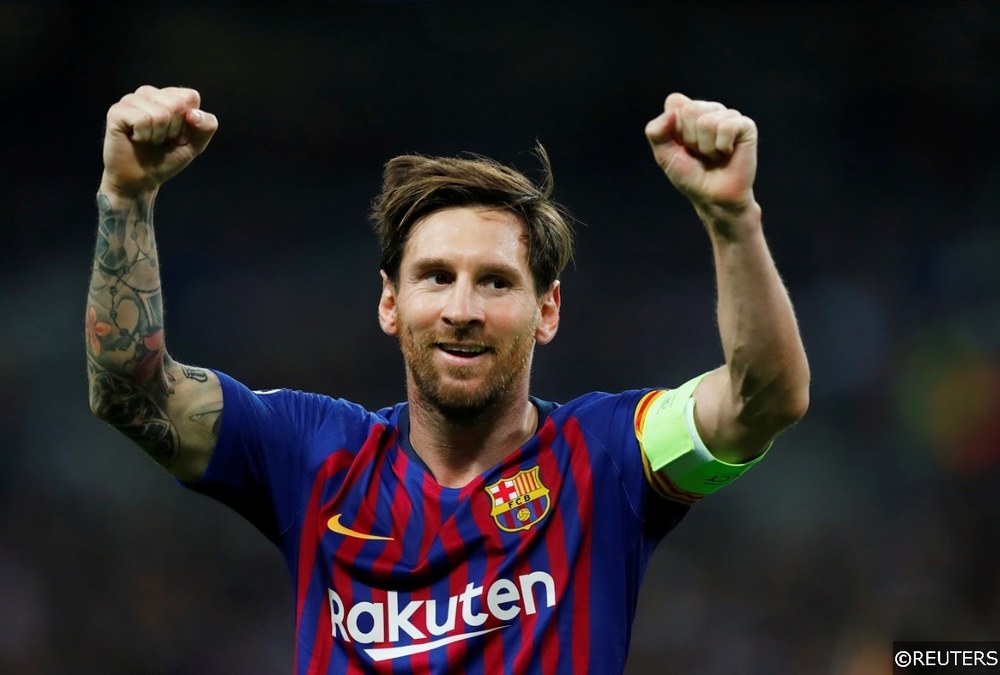 Striker – Cristiano Ronaldo
The all-time leading scorer in the Champions League didn't have it all his own way after leaving Real Madrid for Juventus, but it wasn't for lack of trying. The Portugese talisman did all he could for his Italian employers, scoring a hat-trick against Atletico Madrid to overturn their two goal deficit and netting six goals in nine appearances in total. He added two assists to that tally as well, and averaged a mighty 5.3 shots per game.
Striker – Lionel Messi
Rounding off the dream striking partnership of the last decade is Lionel Messi. He may have been unable to drag his floundering Barcelona side out of the mire at Anfield, but Lionel Messi has undoubtedly been a star performer in the Champions League this season.
His 12 goal haul brought him the Golden Boot, with his nearest competitor being Bayern Munich's Robert Lewandowski with eight goals to his name. Not only that, but he registered a further three assists and scored an outrageous free kick against Liverpool. He would've had a potentially tie winning hat-trick that game were it not for Ousmane Dembele's folly decision not to square it to his captain in the final throes of the match.
That's all for this season, but remember that the Champions League starts again in under a month's time with the 1st qualifying rounds. We'll be covering all the big games of the qualifying rounds, so make sure to check our match preview predictions.