Who is Ginger Pirlo?
I joined Football Index in Sep '18 and deposited around £2.7k into the platform in my first month. I soon withdrew profits back to this point over time and have been 'free rolling' ever since. My ROI is approaching 2000% since I first joined, with my all-time profit breaking through the £50k mark early this year.
As for the 2019-20 season, I took on a challenge of creating a blog series that would monitor my progress whilst also sharing my strategies and some of my ongoing trades. I started the season with £6.7k and I am pleased to say it has been successful with cracking returns.
Importantly I am told regularly that it has been a great help to other traders, especially new traders looking for their own pathway on the index. You check out my series 'Can I make a living from Football Index?' for yourself via my Twitter account @GingerPirlo_FI or directly thegingerpirlo.com
Sign up to Football Index with the code FST20 for a £1,000 money back guarantee
Still not sure whether Football Index is for you? Check out our detailed Football Index FAQ here, and if you sign up below you can take advantage of their exclusive £1,000 money back guarantee only if you sign up with the code FST20. If you've not made a profit in your first seven days, you can just Instant Sell all your shares, give Football Index an email and they'll refund your losses up to a maximum of £1,000!
Ginger Pirlo's Weekly Football Index Roundup
This series will be bringing you some of the players I bought and sold on a week by week basis, along with my reasoning for doing so. I shall say straight off the bat that I won't always get it right, as no trader on Football Index is perfect, but what I am is very active on the platform.
There are pros and cons to this, but one thing is for sure – I will bring you a bunch of interesting looking players on a regular basis.  A week is a long time on the Index and all sorts can go on from one week to the next!
It takes more than football being cancelled to stop Football Index!
Well, what a week. The whole of Europe is on lockdown and football has been cancelled, or at least postponed for a significant amount of time. So how does that affect the football stock market? Well, it isn't exactly ideal, but it's by no means the end of the world, and it actually makes Football Index one of the most viable betting platforms going at the moment. 
Even in normal times, when there are no football matches being played the football media becomes front and centre on the Index, and it's that aspect of the footballing world that is going to dominate the Index for the next few months at least. 
No one knows when football will be back, so we're not sure on a timetable for when to start looking for Performance Bonus players yet. That picture may become clearer in the future, but for now, those media friendly players are at the forefront of traders minds.
So, with that being said, these are some trades I made this week:
Paul Pogba (Man Utd) > £8.15
When the media is at the forefront of the Index there is usually one man that benefits – Mr Paul Pogba. There was a time when he was King of the Index due to his overwhelming dominance of the tabloids, but those days looked to be over as he edged closer to an Old Trafford exit.
Well, he has timed his recovery from his ankle injury well and, given it was his birthday this week, he seemed an obvious player to jump on board. His price shot up before dropping to below £8 again, and after a lot of ups and downs he's currently trading at £8.15.
It seems the newspapers aren't as interested in Pogba as they used to be given the emergence of Bruno Fernandes, but the Frenchman does still have some media pull and will have his moments over the next few months. Talk of him staying could be huge for him, and his price is likely to react in a positive way.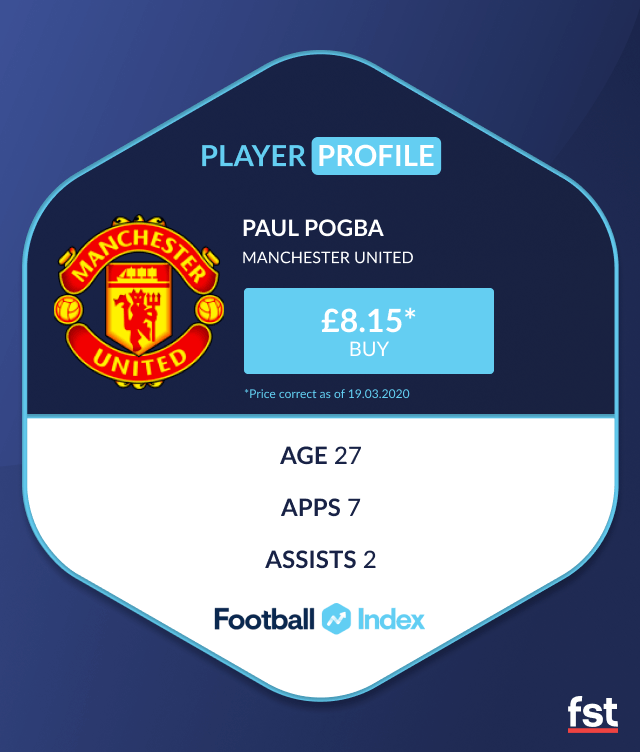 Odion Ighalo (Man Utd) > £2.01
Here is something you need to know when it comes to which players receive a lot of media attention – the Man Utd rule. Their players are the most talked about in the UK press, bar none. The simple reason is that they have the most fans, and more fans equals more clicks on stories.
Ighalo is proving to be a bit of a media darling at the moment and his story is capturing the media's attention all the time. His impressive performance in the Europa League clash with LASK just before football was put on hold kept him in the spotlight for a few days too.
That spotlight has faded a little bit now, but with a permanent transfer to Man Utd being spoken about he will have his moment in the sun again. His move from China to Old Trafford gets traffic and the media know it. They won't forget about him too quickly.
Jude Bellingham (Birmingham) > £4.40
The youngster is definitely leaving Birmingham and he has a few of the biggest clubs in the world to choose from, and it's no surprise to see that aforementioned Manchester club slap bang in the middle of the transfer rumours.
Borussia Dortmund seem to be the favourites to sign him, but local reports in Manchester suggest that Ole's men are desperate to capture the teenager and won't give up without a fight. Transfer sagas can rule the Media Buzz for days on end, so if this one drags on the young lad could rake in a lot of media points. One to watch.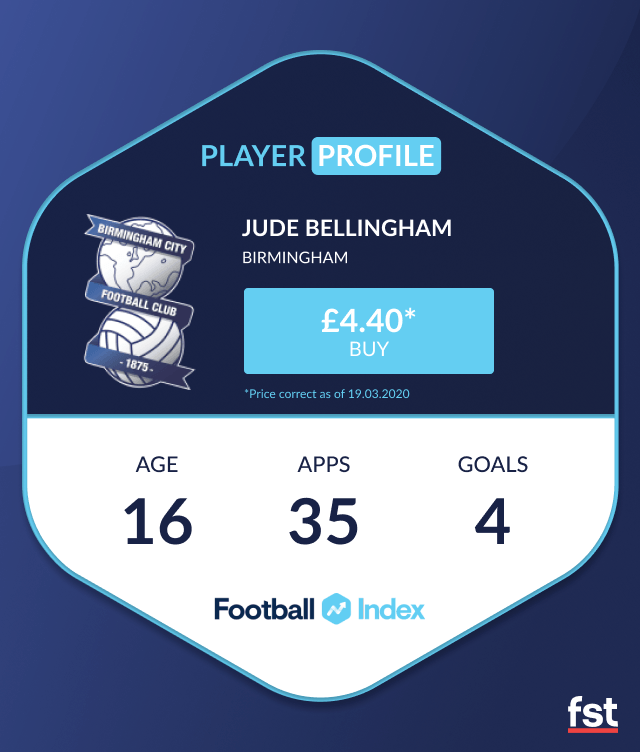 Pirlo's Potential Pearlers!
Last week
In the previous episode I tipped the likes of Kane, Grealish, Pogba and Bruno to be in the media given the looming possibility of fixture postponement. The coronavirus did indeed take its grip on the fixture list, and Media Dividends are now all that traders can hope for in the foreseeable.
Kane has had a little action from the press, Grealish has not had much of anything yet, but Pogba and especially Bruno have had more than their fair share. Man Utd are the kings of media and with Bruno taking the country by storm, he is unsurprisingly dominating the news stories. 
If you hold any of these players, I wish you luck and have made a tip for the future that is a little different from the usual given these unprecedented circumstances.
The tip this week is to look out for news stories that could have some meat to the bone. A good time to have a look is late at night and as early as possible in the morning. Simply take a look at who is top of the media rankings and decide whether this story is a goer.
The latest example is Gareth Bale. Recent rumours suggest he will be allowed to leave Real Madrid on a free transfer as the La Liga giants look to get him off their books. Bale was £1.91 per share when this story broke, and by the time the dividend deadline came around the next day he was all the way up to £2.22 per share. If this story has legs it could run on.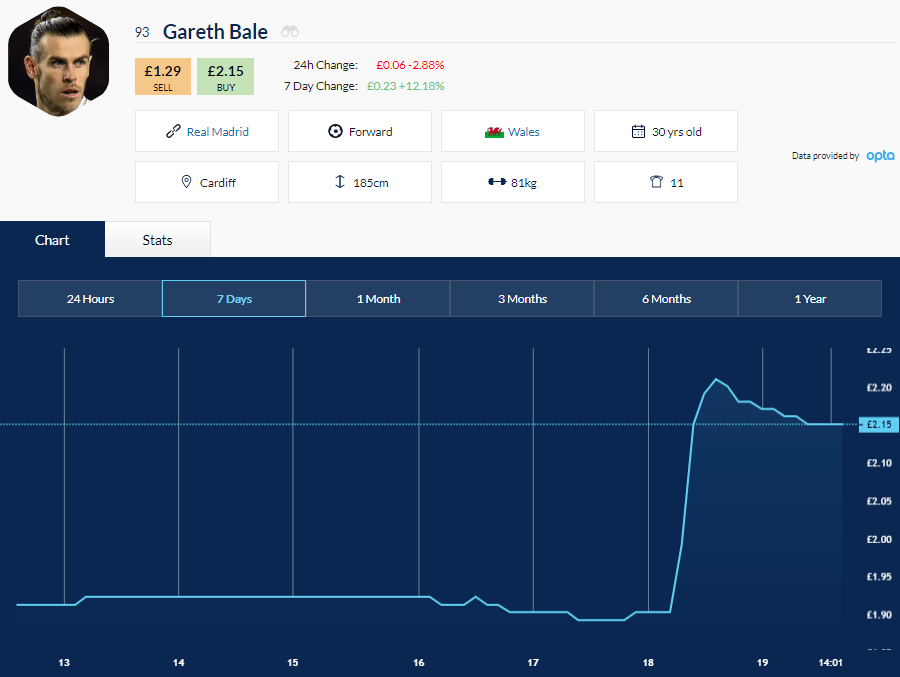 So, going forward have a think about potential transfer sagas and what the media are suggesting might happen. It's tough to know in this current climate, but if things settle down away from Coronavirus stories we could see some real action back on the market. Watch this space.
Check back next week for more Football Index tips and tricks
If you liked the first instalment of Ginger Pirlo's Football Index journal, make sure to check back next week for more of his expert advice and Football Index tips where he'll bring you his update from a week filled with European football action.
If you're still not up to speed with the Index, you can check out our Football Index FAQ section here.