Tottenham have launched a huge £53 million bid for Real Betis midfielder Giovani Lo Celso. The North Londoners haven't signed a player since January 2018 and have never paid more than the £42m that brought Davinson Sanchez to the club two summers ago.
However if Spurs are to complete a club record deal for Lo Celso, they will most likely have to up their offer and beat off some fierce competition from clubs in Spain. Betis may hold out for something closer to his 100m Euro (£88m) release clause.
Either way it will represent a huge profit for the Seville club. Lo Celso is technically only on loan at the Benito Villamarin but Betis exercised their option to buy the player this summer for a fee of around £20m only last month. The 23 year old has excelled for Betis this term with 16 goals in all competitions from midfield but his permanent switch to the club looks set to be a short-lived one.
Here are the main contenders in the race to sign the talented Argentine:
Check out our Europa League and Champions League Final Betting Offers here.
Tottenham – 4/6 to sign Lo Celso
📝: Giovani Lo Celso

Stats (All Comps)
⚽️ Goals: 16
🎁 Assists: 5
🎯 Passing %: 83.9%
💨 Dribbles: 1.9 pg
💥 Tackles: 1.9 pg

👀 Linked with a €60m move to Tottenham Hotspur

Excited Tottenham fans?

pg = per game pic.twitter.com/jakjr2x0fC

— Dugout Union (@Dugout_Union) May 28, 2019
Spurs have come into as short as 4/6 to land the player following news of their offer. The timing of it is as interesting as the bid itself. For a club notorious in their tendency to leave their business to the very end of the summer transfer window, making a club record offer before their season has even finished and just four days before they play their biggest ever game will have caught many by surprise.
In some respects, now is the perfect opportunity for them to flex their muscle and prove they are now a force to be reckoned with in the transfer market as well as on the pitch. However it will be interesting to see how high they are willing to go if this does turn into a bidding war.
Spurs missed out on top target Jack Grealish last summer despite a late push to sign the player. Aston Villa's promotion to the Premier League on Monday makes their chances of landing him this time around considerably slimmer and the obvious conclusion to reach is that they've now fully turned their attention to Lo Celso who is a similar type of player and capable of operating either as a number 10 or in a deeper central midfield role.
4/6
Giovani Lo Celso to sign for Tottenham before 9th August 2019
Bet Here
Read our Tottenham vs Liverpool Betting Tips here ahead of Saturday's Champions League Final.
Atletico Madrid – 10/3 to sign Lo Celso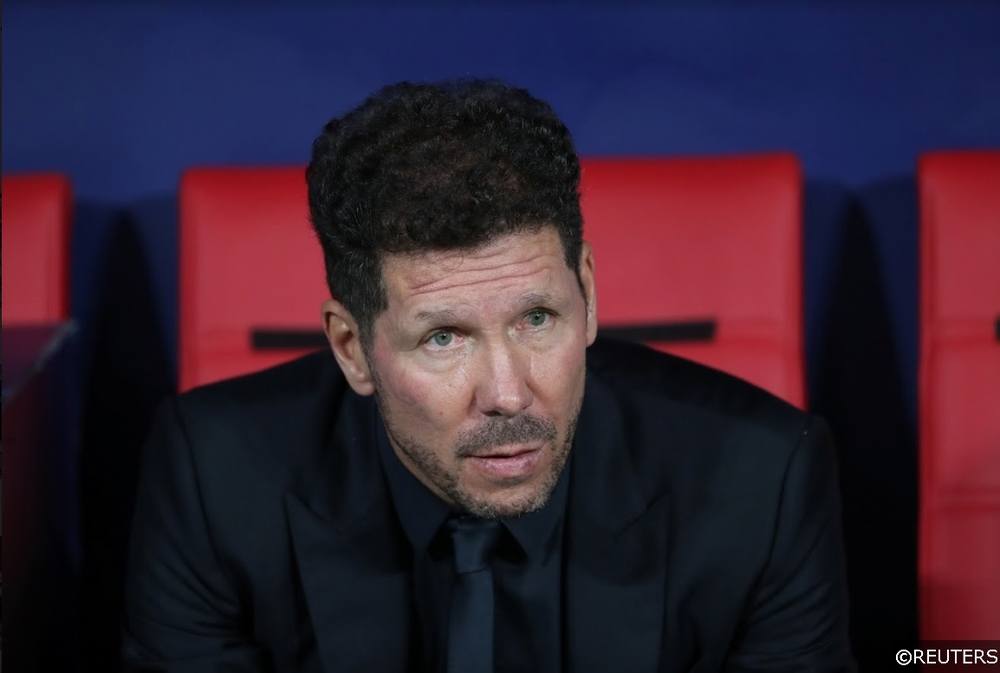 The good news from a Tottenham perspective is that it is Atletico Madrid, who are 10/3 to sign Lo Celso with Betfair, rather than Barcelona or Real Madrid who seem keenest on a deal for the Betis man. Atleti are likely to have a huge cash surplus this summer with Antoine Griezmann and Rodri among those likely to leave the club for big fees. On the surface, Lo Celso would fit Atleti's regeneration project as a young midfielder who has already proven his qualities in La Liga. They should have no trouble matching or improving on Spurs' offer.
However it's not quite so clear where Lo Celso would fit into their team. Atleti play a pretty rigid 4-4-2 and while Diego Simeone does use central midfielders in the wide roles at times, it wouldn't be ideal for Lo Celso. He's not a holding midfielder so wouldn't really be able to operate in the Rodri role, if the 22 year old joins the Wanda Metropolitano exodus. Saúl Ñíguez tends to occupy the other central role for Atleti but he is one man who now seems more likely to be staying put which makes it hard to see quite how Lo Celso would fit in.
Check out FST's Daily Transfer News and Updates for the latest on all the rumours and deals this summer.
Real Madrid – 7/1 to sign Lo Celso
Real Madrid are available at 7/1 to sign Lo Celso with Betfair. Their transfer plans this summer largely revolve around shifting out a number of high earners to create space in the squad for new recruits. That may be another factor in Spurs' decision to go in for Lo Celso early as it will certainly take time before Real Madrid are able to be sure they will have room in their squad for another midfielder.
Los Blancos seem to have made Eden Hazard their top transfer target and Lo Celso is likely to be a little further down their shopping list, if on it at all. A bit like Atleti, Real Madrid don't really play with a natural number 10, a major stumbling block in Isco's progression at the club and a move for Lo Celso doesn't really appear to be one that would make an enormous amount of sense from Zinedine Zidane's perspective.
Read more on how Real Madrid might line up next season.
Barcelona – 15/2 to sign Lo Celso
🎙️ [Mundo Albiceleste] | Gio Lo Celso on being comapred to Messi:

🔊 "There's only one Messi, we see it match after match. That comparison doesn't make sense. There's only one, he's Barcelona's No: 10 and he always surprises us. He fills the eyes of all football fans" pic.twitter.com/0fMmV2Y4Sj

— BarçaTimes (@BarcaTimes) December 11, 2018
Even further out are Barcelona at 15/2 to sign the Argentine. Two damaging cup defeats make a squad overhaul at Camp Nou much more likely now. They've already agreed a deal for Frenkie de Jong and with the likes of Riqui Puig and Carles Aleñá progressing, it seems doubtful that there is room for another young midfielder to join their ranks.
It's possible that at least a couple of those players could go out on loan though next season which may free up some room. Barcelona are still in the process of formulating their policy for the summer it would seem following their Copa del Rey Final defeat and it's certainly not impossible that they do end up coming in for Lo Celso, an international teammate of Leo Messi. The Barca captain is an increasingly powerful figure off the pitch at the club and is likely to have some input on the club's transfer plans.
15/2
Giovani Lo Celso to sign for Barcelona before 9th August 2019
Bet Here
Other Clubs in the Race
You can back Everton to sign Giovani Lo Celso at 16/1 with Betfair but they will struggle to compete with the likes of Tottenham and the big three in Spain with not even Europa League football to offer. Manchester City have also been linked with a move for the player with reports suggesting Pep Guardiola is a big admirer of Lo Celso. They do already have a host of excellent attacking midfield options though and the Argentine may find first team opportunities limited at the Etihad.
Manchester United may also see a move for Lo Celso as an appealing option but for now, there is little concrete interest from either Manchester club. This is a market that could heat up though if a bidding war develops for Lo Celso and we should see more clubs featured in the betting if and when that happens but for now Spurs certainly seem to be in pole position having jumped the gun on their rivals with an early bid.