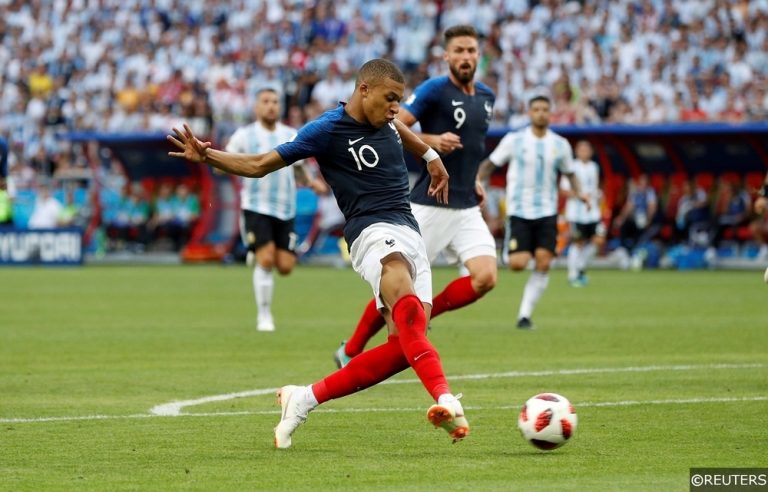 Before becoming a Sports Journalist for Free Super Tips, Aaron spent three years studying Sports Journalism at the University of Sunderland while taking in the Black Cats' 'glory years' under Martin O'Neill. Now back in Northern Ireland he turns niche stats into predictions for FST, while he's one of the few people on this island who is equally comfortable at Windsor Park and the Aviva.
This was meant to be a World Cup of individuals. We knew there were no truly complete teams, but we had sides built to serve their best players. Cristiano Ronaldo, Lionel Messi and Neymar were supposed to thrive for their national sides this summer. However, we didn't quite expect Kylian Mbappe to put all three in his shadow.
The PSG forward has had a whirlwind 18 months, which included back to back Ligue 1 titles, and a Champions League run with Monaco. On Sunday he steps out at a World Cup final in his sixth game at a major tournament, ready to mark himself out as the new star of world football. He looks set to help his nation to a world title, and be crowned the player of the tournament. It's the kind of trajectory NASA would be proud of, yet Mbappe is just getting started. Not only has he proved himself, he's paving the way for a bright future too.
Also See: Could Luca Modric Win the Ballon d'Or?
Knockout Blows and Messi Dethroned
France weren't all that special in the group stage, and it took Mbappe a little while to fully step up in Russia. He sprung to life in the last 16, where he struck his second and third goals of the tournament against Argentina. That didn't just help his side to a victory, it drew comparisons with Lionel Messi, as the Barca man bowed out of the World Cup, and probably international football as well.
Mbappe wasn't directly up against Messi that day, like many wanted to believe. It was a dreadful Argentinian defence which was more at fault than the legendary forward. However, the fact that Mbappe drew the attention with such ease showed that he's at home with football's superstars. We're approaching the end of a generation which made the Ballon d'Or a heavyweight prize in football. Cristiano Ronaldo and Messi have shared it since 2008, but they are in the twilight of their careers. After Russia, Mbappe is very much in that bracket, with time on his side.
The PSG forward continued to impress through clashes with Uruguay and Belgium, and he arrives in the final as the player everyone wants to see. Regardless of Sunday's result, he'll depart no longer a potential star, but a household name.
Someone may want to gently break the news to Neymar, who hoped that he could be centre of attention in Paris. The Brazilian fled Messi's shadow last summer, only to wind up beside a global superstar who is playing at his hometown club. Neymar's importance to PSG surely won't match the talents of a teenage Parisian who has just taken France to World Cup glory.
Also See: France vs Croatia Betting Tips and Preview
A Breath of Fresh Air for Rigid France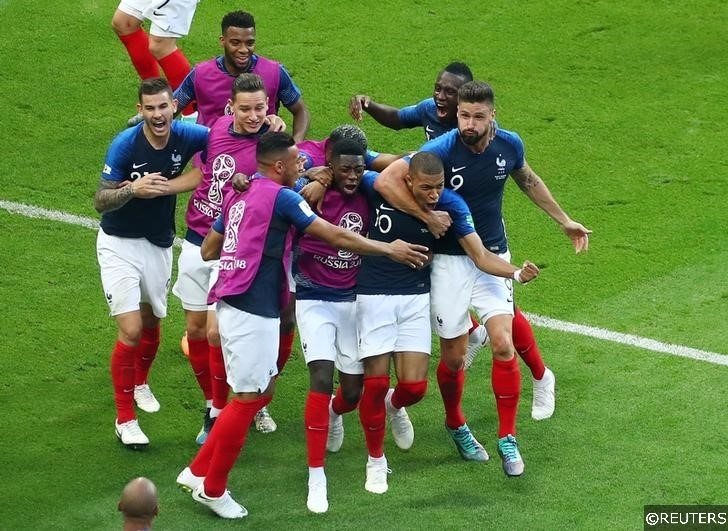 Make no mistake, Mbappe has been vital to this French run in Russia. His group stage appearances were mixed, but recent games have shown exactly what he brings to the table. After just two full seasons of football, Mbappe is fearless, but he's also drowning in raw talent.
It should come as little shock that he's in no doubt about how he wants to play the game. He enjoys freedom to pull off whatever tricks he wants. Mbappe sees himself as an entertainer. When it comes to his approach to the game, the forward is much more Pep Guardiola than he is Jose Mourinho. He made that clear in an interview with Le Monde last year:
For me, football is more than a sport, just look at the impact it has on society. People come to the stadium to forget their lives for ninety minutes, and it's up to us to give them satisfaction; to get them out of their chairs and to fall asleep with stars in their eyes. When I was younger, there were players who gave me pleasure, and now I'm in that role.
While that's his personal belief, it's not one France boss Didier Deschamps shares. The national boss has his talented team play on a leash, as shown in their Belgium victory. That's something he persisted with despite Euro 2016 failure, but Mbappe's emergence means he is free to limit the rest of his side.
Mbappe adds the dimension France missed two years ago. While they all knew their roles, no one was able to step up and take charge. They now have a fearless forward, one who doesn't think about risks. He lives to dribble past full-backs and terrorise defences. France can afford to defend deep, when it leaves them with space for Mbappe to attack.
Read More: How Mbappe Could Help Shape the Final
The Heir to Pele?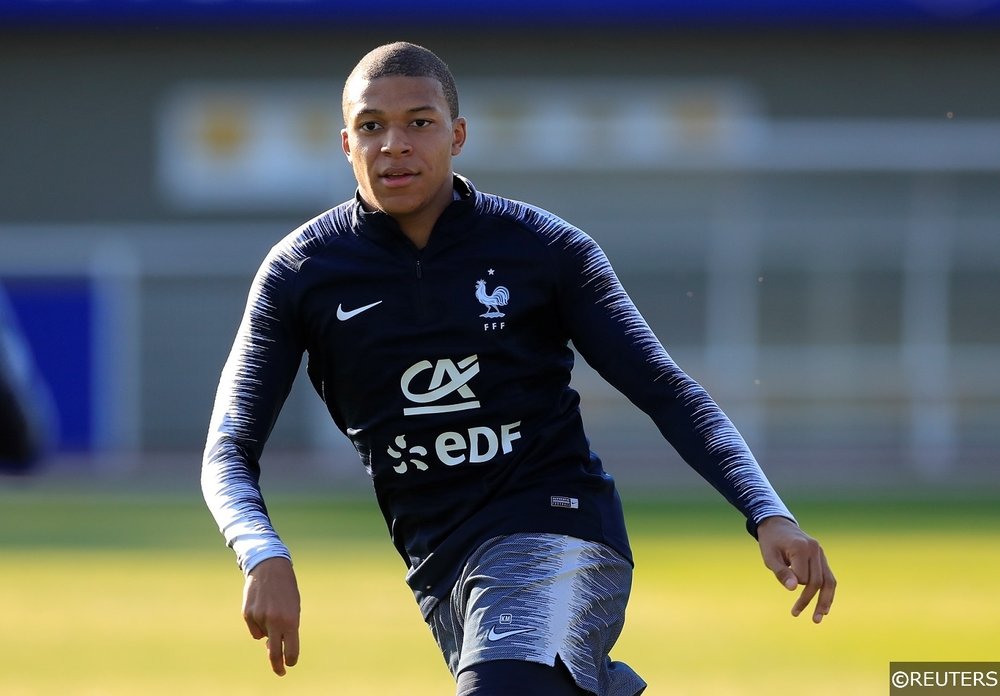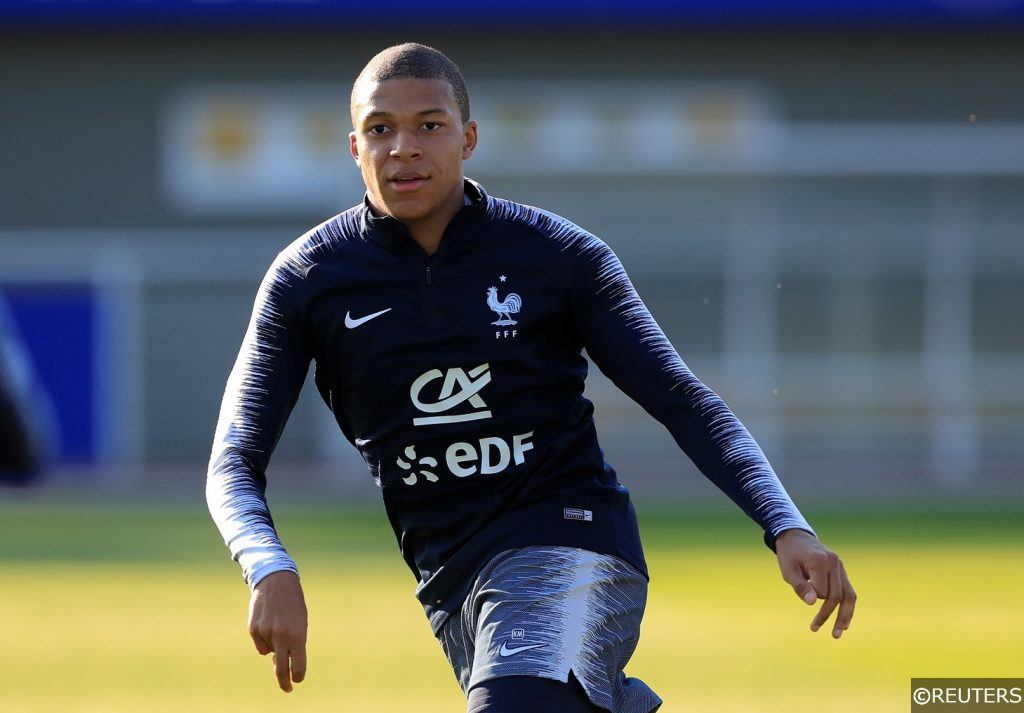 Mbappe's skill and success was always going to bring big comparisons, and he's already matching some of the greats. He's the highest scoring teenager at a World Cup since Pele in 1958. That was the year when the Brazilian great announced himself to the world, and lifted the famous trophy. Is Mbappe following that path 60 years on?
This isn't quite an announcement for Mbappe, more like a yearly check-up. Anyone who saw his Monaco form knew he was going to be special. PSG certainly did when they put down £160million to secure his signature. However, he wasn't worth that at the time, they expected him to pay off years down the road. After just a season in Paris and 21 international caps, he is ahead of where anyone expected him to be.
The scary thing is that he could match Pele's influence. The Brazilian was part of their victories in 1962 and 1970. That's something Mbappe can achieve. Where ever the 2030 is held, the Frenchman is likely to feature. He'll be just 31 by the time that tournament rolls around, two years younger than his idol Ronaldo is now.
Mbappe Can Lead a Golden Generation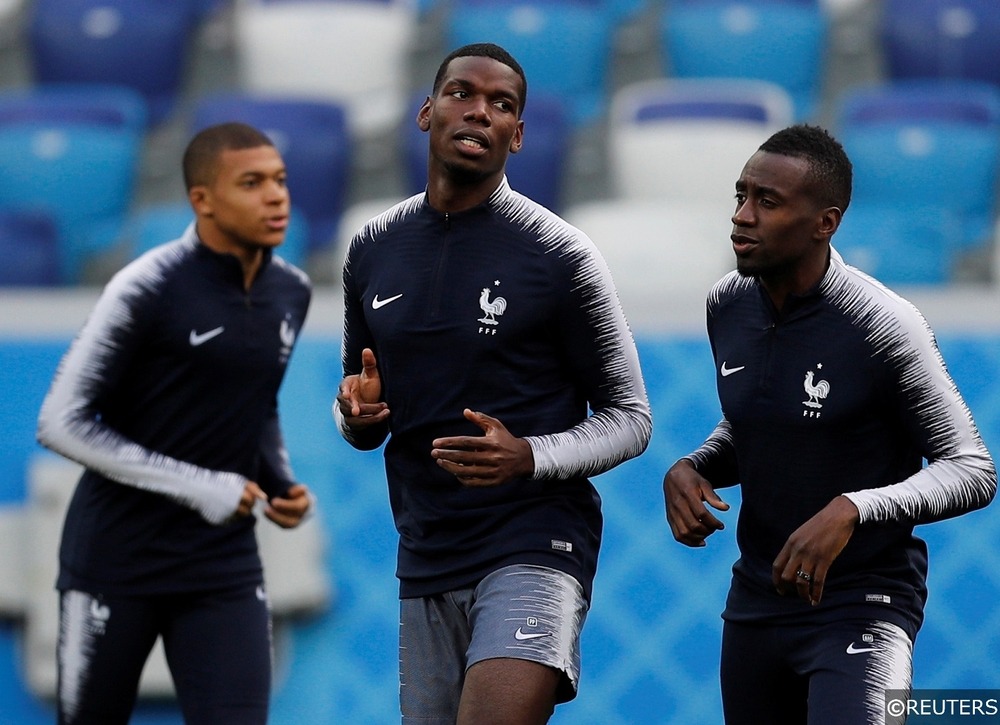 He's favourite to win the World Cup Golden Ball, alongside the trophy itself. However, the gold is just beginning for Mbappe. He's a player with ambition, someone who is always craving the next big success. Given that he could potentially be a feature at the 2034 World Cup – probably held on Mars by that point – these are exciting times for the French.
The PSG star is at the very forefront of a side who have time to grow. While England's brave exit has been explained by youth, their side has the same average age as France, just one less Mbappe. He's hitting his stride just as France are, and that means he has something Messi and Ronaldo lacked; an international supporting cast.
While those two hauled their teams over the line, Mbappe will spend his peak years among some French stars. While he may have competition as one of the stars of the world game, few rivals will have the international strength he has behind him. Winning the World Cup is usually the pinnacle, but for France's latest superstar, this could be simply the beginning of a golden era.
 Follow Free Super Tips on Twitter to stay up to date with our daily tips and predictions or browse more football content on our website: