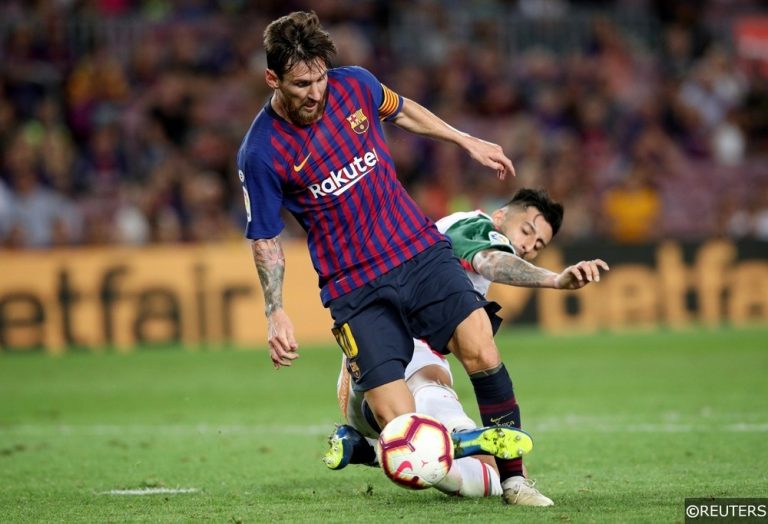 Content Editor at Free Super Tips, Alex was born in the shadow of Old Trafford and is an avid Man Utd fan. After graduating from university he combined his love of football, writing and betting to join FST and now closely follows goings-on in all of the top European leagues.
La Liga 2018/19 commenced last Friday and on the same day the Spanish top flight announced a huge fifteen year deal to stage league matches in North America. In cooperation with Relevent, the media company which organises the International Champions Cup every summer, the plan was to take at least one regular season match per season across the Atlantic in a bid to increase La Liga's popularity in the competitive US market.
Initial details were relatively sketchy though. There was no mention of how the scheme would work, which teams would travel or when it would commence. It was also something that came almost completely out of the blue with seemingly no consultation having taken place with players or supporters. Initial reaction was relatively mixed but this week we have seen a stronger backlash against the plan and it remains to be seen how the league will react.
Read more: La Liga 2018/19 Outright Tips
Echoes of the Premier League's plan for a 39th Game
🇺🇸 🇨🇦 @LaLigaEN announce 15-year partnership which will see regular season games played in USA and Canada! pic.twitter.com/YNGa49e4te

— Dugout Asia (@DugoutAsia) August 16, 2018
A decade has passed now since the Premier League first muted the idea of a 39th game, a whole round of fixtures to be staged abroad. Premier League Chief Executive Richard Scudamore claimed all 20 clubs were in favour of the idea at the time but there was strong opposition from supporter groups in England as well as FIFA and the plan failed to get off the ground.
La Liga however seem to have skipped the entire consultation process by going ahead and signing a deal to take matches Stateside without really gathering the thoughts of players, supporters or coaches. While it may only be one single match per season initially rather than a whole round of fixtures, it still effectively disrupts the competitive balance by forcing one team to give up a home game to play in a neutral venue in the United States, while their opponents in theory would benefit from playing one fewer away match than the rest of the division.
Read more: Week 2 of the Premier League – What did we learn?
How might it work?
Here is the headline story along with other news in our weekly Sports Marketing Update: La Liga Signs 15 year Partnership with USA – https://t.co/zJnZ2HqZ2F pic.twitter.com/Bhs9WaK4fy

— Mieza Sports (@MiezaSports) August 22, 2018
With precise details still fairly non-existent, there has been a lot of speculation as to how this idea will actually work in practice. The biggest question surrounds exactly how the games would be chosen and which teams would be involved. On the basis that a game between two of the smaller teams in the league would in all likelihood generate little to no interest, it seems safe to assume that the first few matches would involve either Barcelona or Real Madrid. They are the only clubs with significant followings in the North America and the only teams capable of packing out a stadium of 80,000 plus.
The most likely scenario is that the first game to be played in the US will see one of the smaller teams agree to play their home match against Barcelona or Real Madrid in the United States. From a commercial perspective it may appeal to both clubs and while the smaller team would essentially end up playing in a stadium full of Barcelona or Madrid fans in a different continent, they would in all likelihood receive a decent share of the revenue and potentially boost their global profile in a match that they would most likely have lost anyway.
There is also though the somewhat delicate matter of finding a convenient time to play the fixture. The league season has already been scheduled for 2018-19 and there are relatively few matches which don't take place immediately before or after European or Copa del Rey midweek games. It's over an eight hour flight from Madrid or Barcelona to the East Coast of the United States and more like thirteen to the West Coast so teams would surely need full weeks off either side of the match for it to become a viable proposal.
Spanish newspaper Marca has speculated that the game between Real Betis and Barcelona in March could be the first to be played in the United States. However it is little more than speculation at this point and there are numerous problems with that idea, not least the fact Betis could be in Europa League Quarter-Final action the following week. Their over 30,000 season ticket holders would also be less than impressed at the idea of losing arguably their biggest game of the season to a city on the other side of the Atlantic.
Read more: Solid Starts for Big Guns on Opening Weekend in La Liga
The Backlash
🗞 [ElPais] | President of La Liga Javier Tebas about the new agreement:

"If the NBA or the NFL play somewhere else, why is not La Liga going to do it? It is important to increase our label. It's among our objectives to bring yearly a La Liga game to the USA." pic.twitter.com/hyHOztBuVn

— BarcaTimes (@BarcaTimes) August 16, 2018
Initially the reaction in Spain was relatively muted with the focus mostly on the action on the pitch with La Liga returning after the summer break. However this week, opposition to the idea has started to grow with captains or representatives of all 20 clubs in the Spanish top flight meeting in Madrid on Wednesday, seemingly in united opposition to the move. That will include Real Madrid skipper Sergio Ramos and Barcelona's Sergio Busquets while the Spanish players' union, AFE, has released a statement opposing it.
"Footballers once again feel marginalized in decision-making," read the statement. "We believe their opinions are essential for the growth of Spanish football. We demand balance and common sense. If the greatness of football is the passion it generates, why are decisions made against it?"
There is also understandably opposition from match-going supporters in Spain. They already feel marginalised and ignored with recent seasons featuring big changes in terms of kick-off times. Traditionally Spanish football takes place on Saturday or Sunday evenings but all league matches are now televised and are staggered across the weekend with matches on Friday and Monday nights as well as several earlier day-time kick-offs across the weekend. The Monday and Friday slots are normally reserved for the less glamorous fixtures which has led to real anger at clubs like Espanyol, who saw 4 of their opening 8 home games last term played on a Monday night.
La Liga president Javier Tebas has suggested all opinions will be listened to with regards to the proposed North American match but has regularly demonstrated his willingness to ignore the views of Spanish footballer supporters in recent years. The difference here may be that players seem just as angry about this proposal and it's likely to be a saga that runs and runs with no obvious solution that is likely to appease all parties.
Follow Free Super Tips on Twitter to stay up to date with our daily tips and predictions or browse more football content on our website: