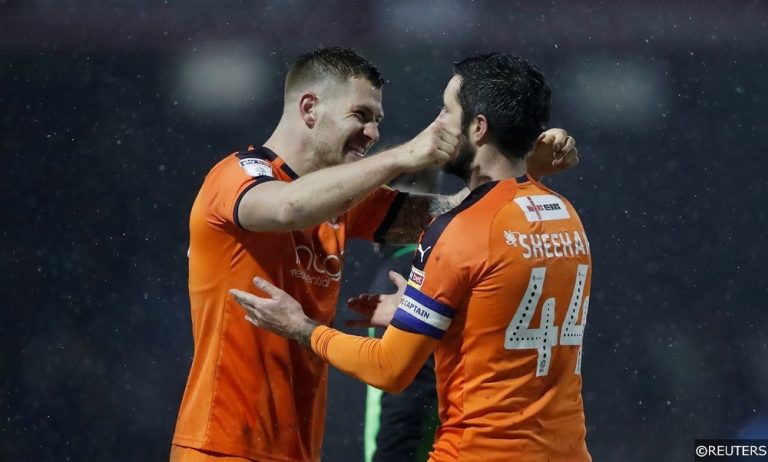 Luton, who're competing in League One for the first time in several years, could've been forgiven for dropping out of the title race when manager Nathan Jones decided to pack his bags and leave for Stoke around the turn of year, though the well-run Hatters have gone from strength to strength and are now firm favourites to go up as champions.
Under the temporary stewardship of Mick Harford, who has now held the reigns for seven matches, Luton are unbeaten, so it's fair to say that they've reacted positively to the departure of Jones.
Not slowing down
It's been roughly a month since Luton, whose next assignment is a trip to Fleetwood, hit the front in League One and there is indeed a long way to go, though the Hatters have shown few signs that they're feeling the pressure. A routine 4-0 win over play-off-chasers Peterborough sent Harford's men top of the tree roughly four weeks and ago and they've since moved in one direction, and that is of course forward. By beating some very useful sides in recent weeks, such as long-time league leaders Portsmouth, Luton have shown that they're at the top on merit.
Getting results is one thing but getting results thanks to dominant performances is another. The latter is what Luton seem to be so good at. The Hatters continue to score at an impressive rate, while teams are also finding it hard to break them down. The fact that the current table-toppers have easily bettered their opponents in terms of expected goals in each of their matches since hitting the front in League One, tells us that they're thriving in such a lofty position.
Scoring for fun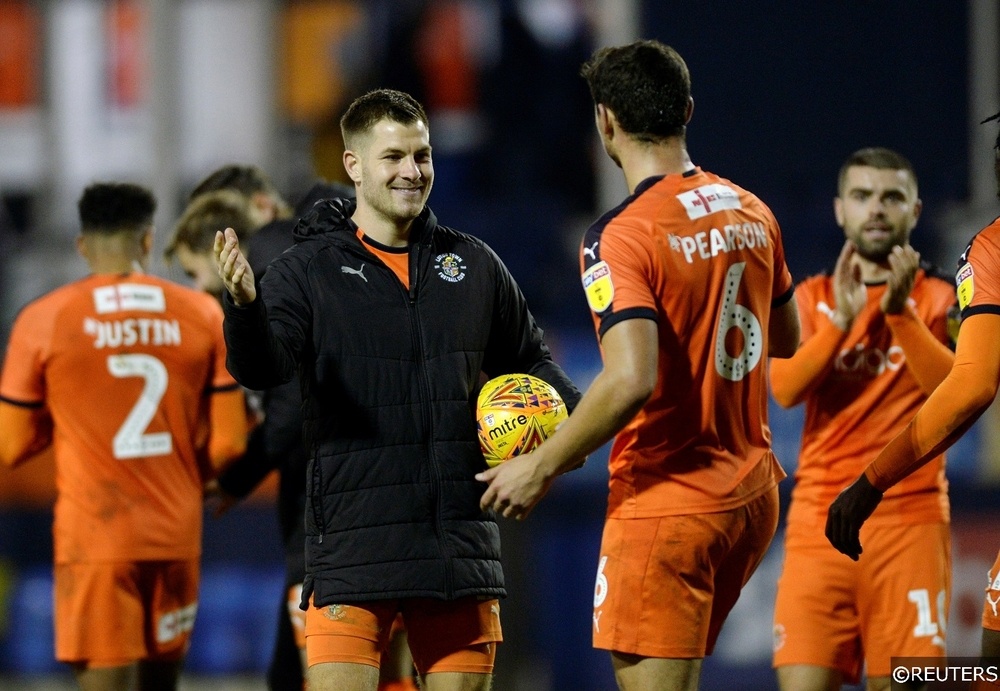 It took them a short while to adjust to their new third-tier surroundings, but since settling, Luton have been frightening in terms of attacking productivity. The Hatters have been ruthless in front of goal over the last three or four months and are unsurprisingly League One's highest scorers with 64 goals to their name. They've not exactly been fortunate either, as they're also the highest ranked team in terms of expected goals for, while hitman James Collins, who is League One's top scorer with 19 goals to his name, ranks as the second best player in the league in terms of individual expected goals for.
Read about other teams that are scoring for fun in our Match Goals Form Guide
Hard to get at
It's all well and good being able to hurt teams going forward, but to win automatic promotion you need to have sturdy foundations. Fortunately, the Hatters are also solid at the back. As things stand, no team in League One has conceded less goals, while no team has kept more clean sheets either. Such stats could easily lie; it's not inconceivable for a team to have a pleasing defensive record as a result of good fortune, though considering that Luton also rank very highly in terms of expected goals conceded, shots conceded and shots on target conceded, it's not difficult to work out that the Hatters are worthy of such a good defensive record.
Can they be stopped?
Can the Hatters be stopped? In short, no. They're the best side in almost every area and as things stand, it's tough to see who is going to deny Luton a second consecutive automatic promotion. Sunderland have long been thought of as chief promotion contenders by many, but they continue to stutter, while Portsmouth have gone right off the boil in recent weeks. Barnsley are a very strong side, a side that like Luton seems to be gathering momentum with each passing week, but it looks as though they're the leading candidates to go up alongside the Hatters. If Luton are to be stopped, then the likes of Portsmouth, Sunderland and Charlton will all have to become virtually unbeatable, which seems unlikely on recent evidence. Quite frankly, if you're a Luton fan or a punter on the Hatters to go up automatically, then you've got every right to be feeling upbeat, as things look very rosy for the Bedfordshire club.
Check out all of our latest League One match previews, predictions and betting tips here.