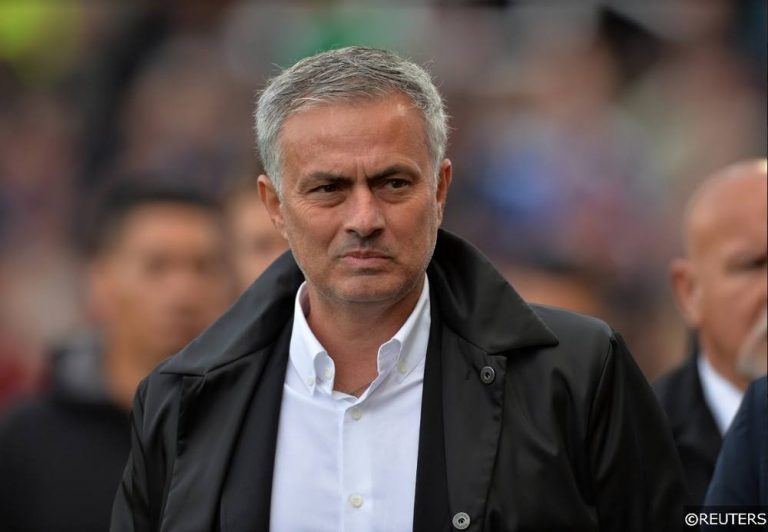 Simon Winter
@simonjwinter
November 26, 2018
Show Bio
Born in the south east of Ireland, Simon put his life-long love of football to good use when he started a successful independent blog in 2010. That opened up an alternative route to a career in journalism, and having had work published across a number of sites and publications, Simon joined the staff at Spotlight Sports Group in 2018.
Manchester United limped to a 0-0 draw against Crystal Palace on Saturday in the latest act of their 2018/19 Old Trafford horror show.
The hosts wallowed in lethargy from the outset, passing the ball slowly, squarely and entirely without purpose.
In contrast, Crystal Palace played with intensity and intelligence, carving United open with a series of well-constructed counter attackers. Some of the Eagles' misses will have kept Roy Hodgson up at night however – this was a game they should have won.
Crystal Palace's chances didn't stir the home side into action however. Distribution continued to be aimless, movement into space was minimal and effort continued to be absent throughout.
Unable to build up the necessary head of steam for a late charge, United's players ambled through the game's final minutes, visibly resigned to their fate even though there was time on the clock.
The sound of the final whistle was drowned out by the boos and heckles of a frustrated, but sparse Old Trafford crowd.
By the time the match trickled past 90 minutes, swathes of the United support had already deserted, leaving behind a poignant mix of apathy and red plastic.
It seems that the detachment many of United's fans feel has left them anesthetized to the increasing speed of the club's descent.
Horrible Statistics
The sterile display and subsequent result was the 6th time United have failed to win at home in 9 attempts this season. It was the also the 4th time they have been unable to score a goal in the same period.
The draw kept United in 7th place in the Premier League, and in terms of points accrued, they are closer to Fulham at the foot of the table than they are to rivals City at the top.
The figures are desperately poor wherever you look. United have spent less time in the opposition's third in their home matches than Watford and Cardiff this season.
They have had less attempts on goal at home than Fulham and Southampton, and United are the only club with a negative goal difference in the current top 10.
Numbers like that are unavoidably alarming – even for Jose Mourinho, who was facetiously dismissive of statistical analysis just a couple of weeks ago.
The statistics point to a systematic, tactical problem as much as they paint a picture of individual underperformance.
Mourinho's distrust of young players
During his long-spanning managerial career, Jose Mourinho has developed a reputation as a coach who prefers to work with more experienced players. It's a reputation he has challenged on occasion, though the evidence suggests that Mourinho's distrust of young players is a tangible and measurable thing.
Just this week, in a controversial interview with Hristo Stoichokov on American Spanish-speaking tv station Univision, Mourinho said about United's younger players:
"They are lacking maturity. Maturity that when you [Stoichcov] played, I think the youngsters… look at your situation, at my situation.
"I wasn't a player, obviously, but when I say maturity I mean on a personal level. We were more like men. We were more mature. We were more prepared for life. Let's say it like that. We were less protected.
"In English they call it 'spoilt', 'spoilt kids'. Our kids are more spoilt than we were by our parents. We are more mature, we are better prepared. For young people now, it's a different life on a social level compared to ours.
"People are maturing more slowly. For example, the young lad Luke Shaw, who is the left-back of the national team, who arrived there [at United] two years before me. He didn't know how to compete. He had great potential, yes, but he didn't know how to compete.
"When we talk about Luke Shaw, [Anthony] Martial, [Jesse] Lingard, Marcus Rashford, we're talking about young lads but who also are still missing a word that I can't use but you like to use. They are missing a bit of that.
"Character, personality, as they say in Spain as well, bad blood, that natural aggression that you had."
Name-checking players in public, who by his own admission, lack maturity and personality, was only ever going to have negative repercussions.
Against Crystal Palace on Saturday, Anthony Martial, who arguably kept Mourinho in a job with 6 goals in his last 5 Premier League appearances, put in his worst performance in a month by some distance.
Attacking without imagination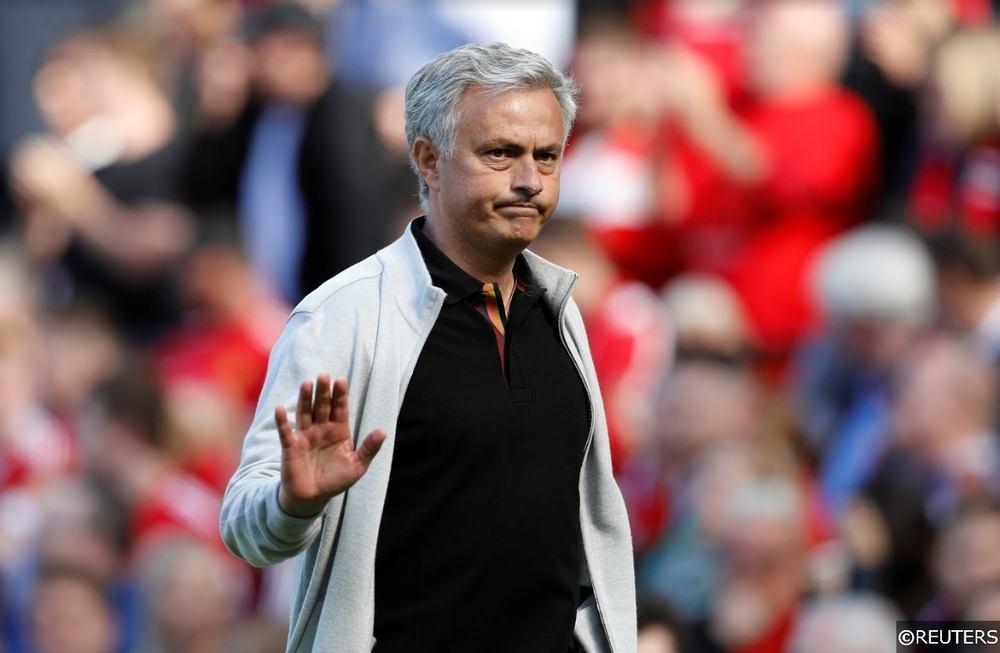 Manchester United's return of 20 goals from 13 Premier League games is an incredible low haul for a squad packed to bursting with attacking potential.
Against Crystal Palace, United wove the latest thread of a lengthy pattern of hackneyed, stale approach play in the final third.
United's style of play is often described as dated and tactically obsolete, and looking at some of the numbers from Saturday's game, it's easy to see why.
Ashley Young, regularly and despairingly, United's chief creative outlet from his fullback berth, attempted 11 crosses against Palace, none of which found a teammate.
In total, United attempted 31 crosses against the Eagles – a higher number than any of their rival's equivalent figures over the weekend.
Arsenal and Chelsea attempted 22 and 21 crosses in their respective fixtures against Cardiff, Bournemouth and Tottenham.
During Spur's fabulous 3-1 win over the Blues on Saturday evening, they attempted just 9 deliveries from out wide. Liverpool swung in 18 crosses at Watford, while Manchester City, the most forward thinking, innovative attacking unit in the Premier League, attempted just 4 crosses in their 3-0 win at West Ham.
United's attempts to manufacture openings from crosses against Palace felt hopelessly antiquated. It's an attacking method that they have tried and failed to utilise all season.
Only Everton (23) have hit more crosses on average per game than United (22) in 2018/19, and the two clubs are the joint lowest scorers in the Premier League's current top 8 with 20 goals each.
Patching the wounds
On Tuesday, the Champions League can offer another salve for United's burning domestic disappointments.
United's shock, fortuitous 2-1 win in Turin against Juventus on November 7th, offered Jose Mourinho a lifeline of positivity to cling to, and the result set United up for Champions League knockout round qualification.
A win against Young Boys at Old Trafford will get them there, though United will need a drastically improved performance to avoid more embarrassment.
Check out the rest of our Champions League match previews, predictions and betting tips here.