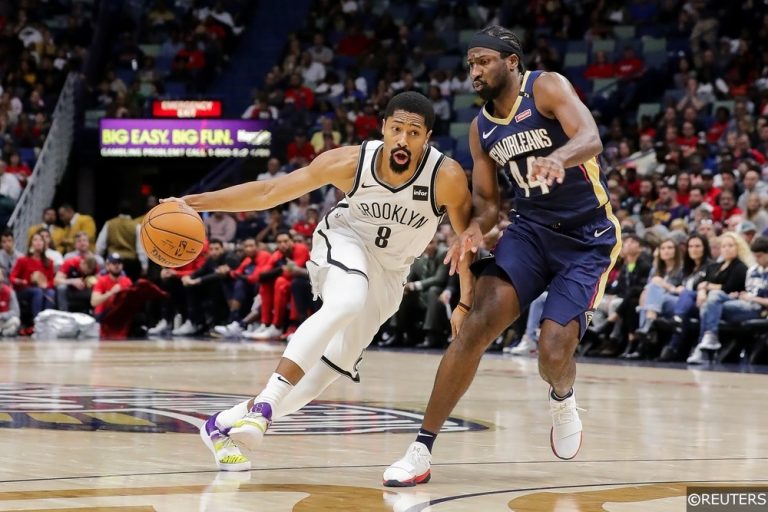 Things are getting very interesting in the 6th week of the 2018/19 NBA season. With around 1/5 of the regular season behind us we can already see a couple of familiar trends developing.
As it was the case in 18 of the previous 19 NBA seasons, the Western Conference has had the upper hand over the Eastern Conference so far this season. The west leads the head-to-head match-ups 49-25 and if the current pace holds they will record the most wins against the East in the past 20 years.
The difference in team records is also visible as 10 teams in the West have a winning record compared to just 7 in the East. And what is most worrying for the East is the fact that 6 of the 7 worst records in the league belong to them.
Here are the 10 most in-form teams in the league at the moment:
1) Toronto Raptors
Record Last Week: 1-3 | Overall Record: 13-4
Although they had a losing record last week, the Toronto Raptors are still the team to beat in the NBA. Looking at their numbers during the 4-game stretch, Toronto actually looked pretty good so you might say luck wasn't on their side in a couple of those losses, especially away at Boston in OT. They should pick it up this week though with games against Orlando, Atlanta, Washington and Miami.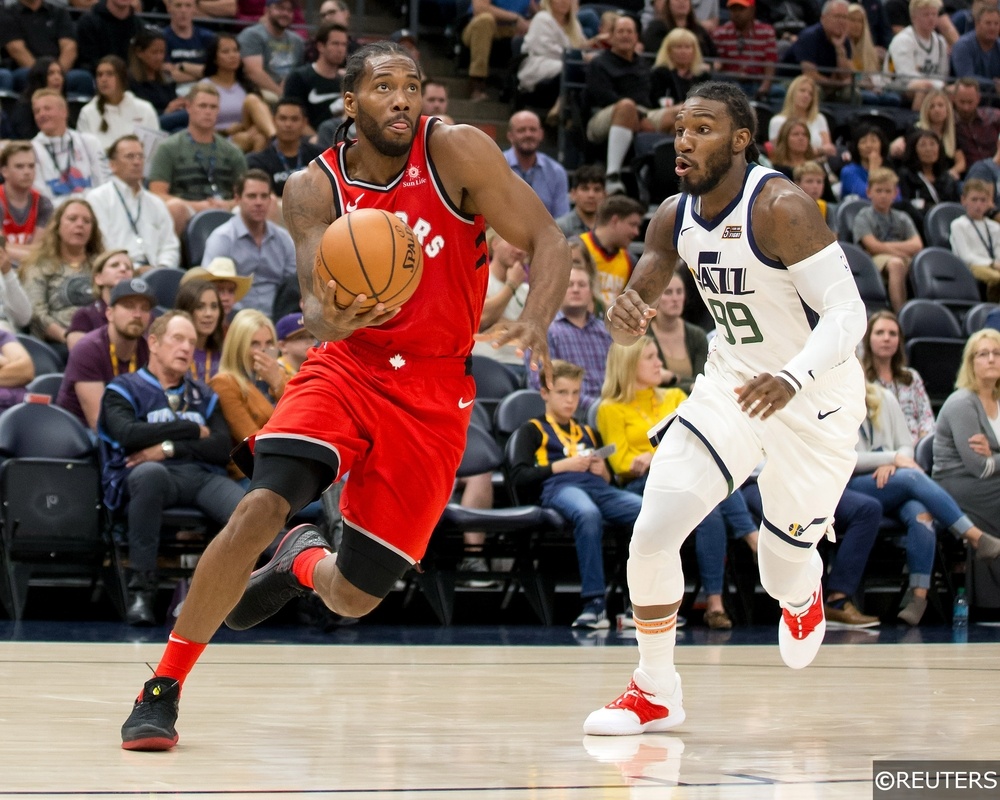 2) Philadelphia 76ers
Record Last Week: 3-1 | Overall Record: 11-7
The Jimmy Butler trade has worked wonders for the Philadelphia 76ers. Butler hit a game-winner against Charlotte a couple of nights ago and the good news for Philly is that 6 of their next 7 games are at home, as they are the only team yet to suffer a home loss this season.
3) Milwaukee Bucks
Record Last Week: 1-1 | Overall Record: 11-4
The NBA's most pleasant surprise so far this season… they suffered their first home loss of the new season last week, but a huge comeback against the Bulls a couple of nights ago restored faith in the Bucks' season. Giannis led the comeback from 22-points down in a 123-104 win. Milwaukee ranks 2nd and 5th in offensive and defensive efficiency, if they can keep this up we can expect big things from them this year.
4) LA Clippers
Record Last Week: 3-0 | Overall Record: 10-5
After getting rid of CP3, Blake Griffin and Deandre Jordan, most people thought the Clippers would be a lottery team at best. But Doc Rivers has once again proven the doubters wrong and LA enters this week on a 4-game winning streak. Lou Williams has been their main threat offensively as he's averaging almost 19 ppg off the bench.
5) OKC Thunder
Record Last Week: 3-0 | Overall Record: 10-5
You could make arguments that the Thunder are currently the hottest team in the league, after all they've won 10 of their last 11 games, but with Russell Westbrook missing six of those I'm not yet sold on them personally. With Westbrook out of the line-up, Paul George has picked up the slack with impressive stats 27.8 PPG, 10.0 RPG, 5.0 APG & 2.6 SPG in his last 5 games.
6) Golden State Warriors
Record Last Week: 1-4 | Overall Record: 12-6
Ah yes, the 2-time defending champions… the drama between Draymond Green and Kevin Durant has impacted the team a lot more than we initially thought. The good thing for the Warriors is that we're still only in November and with Stephen Curry coming back soon from injury, they still have a lot of time to turn things around and get back on track with their attempt to 3-peat.
7) Portland Trail Blazers
Record Last Week: 1-2 | Overall Record: 11-5
The Blazers are the owners of the best record in the Western Conference right now and that's despite losing 2 of their last 3 contests. Star point guard Damian Lillard has impressed with three games of 40+ points this season already, however after their game against New York they have three tough teams coming up – Milwaukee, Golden State and the LA Clippers.
8) Boston Celtics
Record Last Week: 2-1 | Overall Record: 9-7
After an impressive win against Eastern Conference foes Toronto, Boston let us down with two losses against the Utah Jazz. Currently at 9-7, the Celtics aren't performing as we thought they would this year, but it's still early in the season and they have time to figure it out. Coming up, they have four teams who missed the playoffs last season, so it should be another winnable week for the Cs.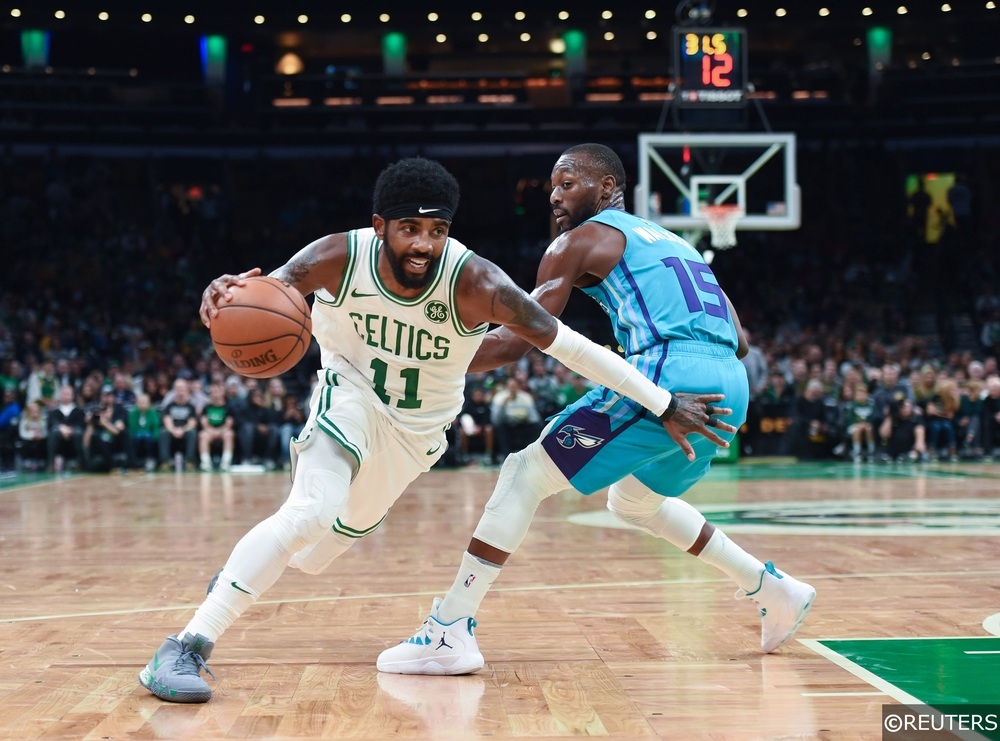 9) Houston Rockets
Record Last Week: 3-0 | Overall Record: 8-7
Evert since getting rid of Carmelo Anthony, the Houston Rockets have been on an upward trajectory and I have no reason to believe they will continue to do so. With their defensive co-ordinator coming back soon, I expect the Rockets to pick it up even more on that side of the ball and with two games against Detroit and one against the Cavs this week, they should have another winning week.
10) Denver Nuggets
Record Last Week: 1-2 | Overall Record: 10-6
The Nuggets are finally showing signs of slowing down. They've lost five of their last 6 games, the only win came against the not-so-impressive Atlanta Hawks. What was once a top 5 defence in the league is now allowing 116.8 PPG and if this trend continues I don't see the Nuggets improving much. They will face Milwaukee, Minnesota, Orlando and OKC this week.
Remember, we have daily NBA Predictions on our Free NBA Tips page.
They go up each day at around 5 pm, so be sure to bookmark our page so you don't miss out on any future winners!