Graham Potter called time on his Swansea spell on Monday, jumping ship to Brighton. The English boss is looking to test himself in the Premier League, leaving the Welsh side midtable in the Championship. That move has left the Swans with uncertainty ahead in the transfer window. Now the club are searching for a new boss, joining fellow Championship sides Middlesbrough and West Brom in the manager hunt.
Just what awaits the Swans this summer? Can they find a new boss to take them forward and return them to the Premier League? We're taking a look at their prospects for the summer to come. We've also taken a look over the latest betting odds on Potter's successor, so we'll be looking for value in the race for the Swans' hot seat.
What Next For Swansea?
Last year, an impressive seven-season spell in the Premier League ended for Swansea. The club massively changed in the months after, with a host of high earners leaving. While the club needed a reboot, they lacked the finances to improve the squad. The Welsh side had turned to Ostersunds boss Graham Potter to bring stability. That was much needed, given that the had run through eight managers in just over two years.
Potter brought a 10th placed finish, mostly through his promotion of young talents. He trusted promising stars and incorporated them into the first team set up. Not only did that spark a playoff push up to May, but it is also set to earn the club £15million from Dan James' move to Manchester United. Overall, Potter was a success. The difficulties he was getting around are likely to be in full view unless the Swans can find a capable successor.
However, Potter seemed to depart after hearing that he had a limited transfer budget this summer. That's going to make attracting another talented manager difficult. It's also left an odd mix of options for the Swans, but who will they choose?
Cameron Toshack
The early betting suggests that Swansea could appoint from within. Their Under 23 coach Cameron Toshack – son of former Wales manager John Toshack – is highly rated. He's been linked with managerial opportunities before, while he's certainly got a link to the younger players in the squad. However, can he help them to bring in new talents to beef up the squad?
We've seen Championship sides appoint reserve bosses from the continent. Huddersfield and Norwich picked up German managers to lead them to promotion. We even see Middlesbrough doing it with their next boss. However, we think the Swans will look elsewhere, as there are managers with experience that could step in.
Meanwhile, Billy Reid has been linked with the job. However, he's joined Brighton as Potter's assistant.
Chris Coleman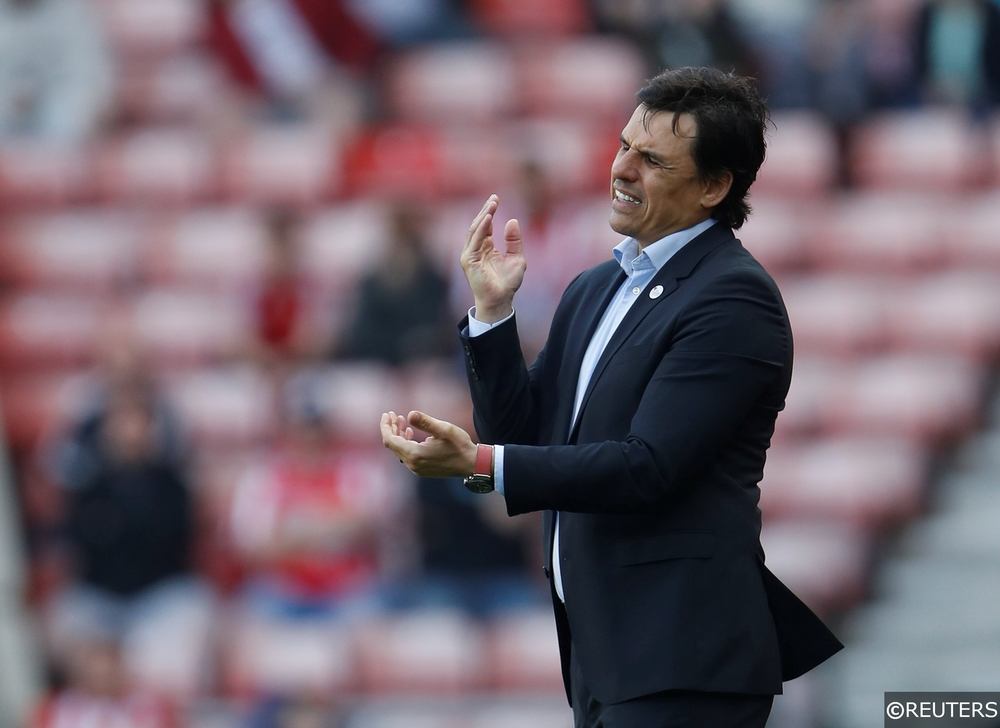 A free agent option for the Swans is Chris Coleman, who is 12/1 with Betfair. The former Wales manager has left his job in China which could set him up for a move back to his home country. However, he is facing the potential pressure of taking over a club close to where his family are based, something which he is apparently looking to avoid.
It's understandable that he wants to avoid that kind of pressure, while his club record hardly jumps off the page. He's a well-travelled boss, but he's had next to no club success over the last 10 years. His time at Sunderland certainly didn't go well, so we doubt that Coleman is the best option for the Swans right now.
Leon Britton
Another reluctant option for the position is Leon Britton. The midfielder is held in incredibly high esteem at the club, while he did have a week in charge of the club in 2017. However, he made it clear that he didn't want the position full-time, something which he's unlikely to change his mind on now.
Swansea don't seem like the club for a new manager to start out, while it's a huge risk for Britton. He's a 16/1 option with Betfair, but based on his previous comments he should probably be bigger than that.
Gary Rowett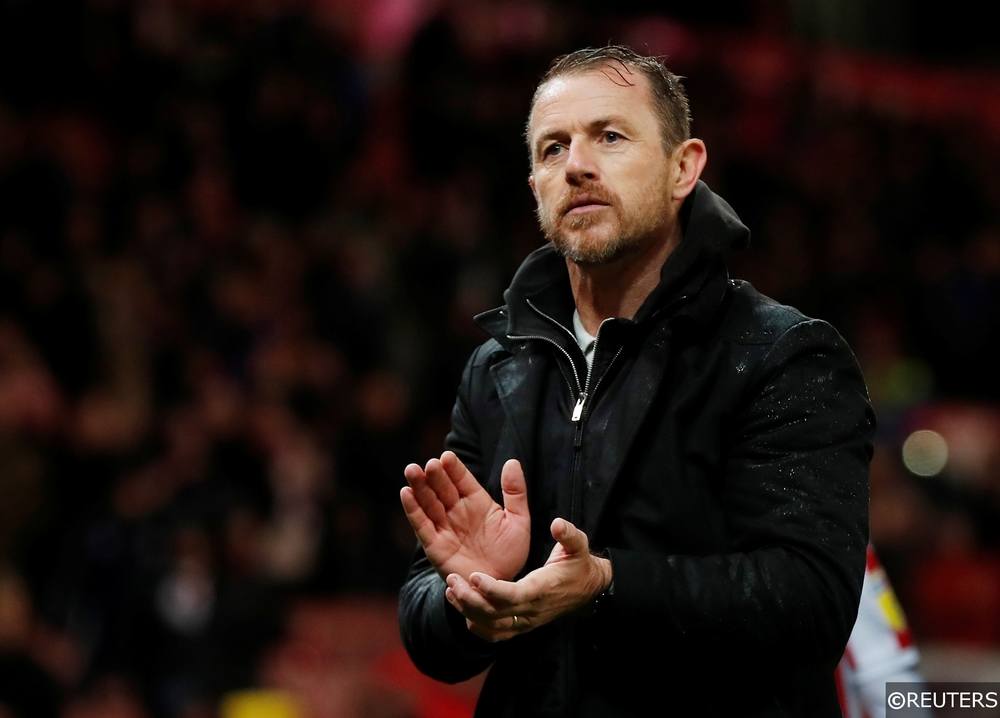 The former Stoke and Derby boss must be seen as a serious candidate for the role. A year ago Stoke poached him from Pride Park to lead their promotion push. However, he wasn't able to turn around their failing squad to get a promotion bid going. Rowett seems better suited to steady progression, rather than a dressing room revolution. That makes him better suited for Swansea.
While Rowett might not be the man to fill their requirements in terms of the style of play, Swansea would be getting an experienced Championship boss. They've also taken risks on managers who have struggled elsewhere in the past. They gained promotion in 2011 thanks to Brendan Rodgers, who had struggled at Reading and Watford before kick-starting his career in South Wales. The benefit to Swansea is that Rowett is available on a free following his Stoke sacking. That gives them a boss with experience without having to shell out.
Looking over the frontrunners for the job, all of them are lacking somewhere. Given the task facing Swansea moving forward, they'll need a cheap replacement with experience. We struggle to see anyone better suited than Rowett right now, so we think his price of 25/1 with Betfair is the huge value in the market.