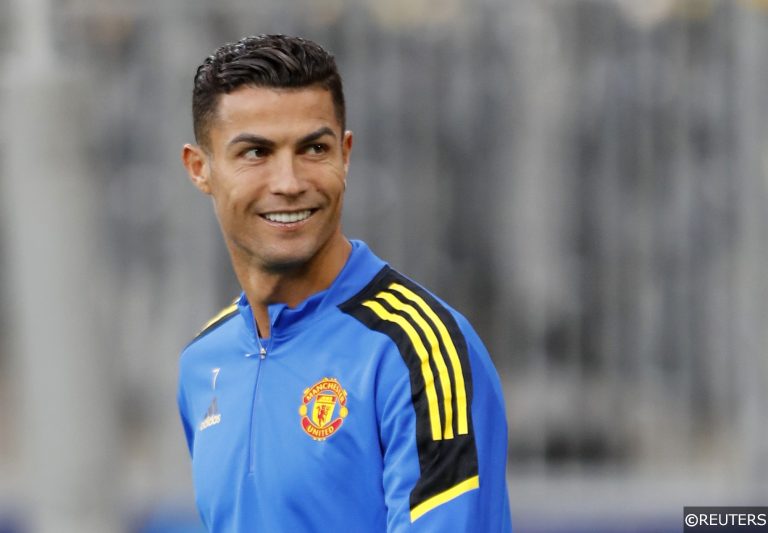 With the first international break of the season over and the start of the 2022 World Cup in Qatar bearing down upon us, we spoke with ex-Chelsea and Everton player Pat Nevin to get his thoughts on the premier league, and England's chances at winning the biggest trophy in world football.
---
How important is Chelsea vs AC Milan for Chelsea's chances of qualifying?
It's vitally important, but it's not an absolute must win.
They've had a really shaky start so far in the Champions League and it's fair to say if Chelsea lose, then they're not going to win the group, but they can still qualify.
When you look at the history of the competition, you would say you need 10 or 11 points to get through the group stage.
If Chelsea loses this game, then they'll be on 1 point which obviously doesn't look good.
But if they win the last three games after that, then they can still do it but it's not ideal and two of those games are away from home!
They haven't started this campaign well at all, so it's very important that Chelsea firstly play well, do not lose the game and preferably win the game.
The joy for Chelsea is that if they do win the game, then the group is absolutely wide open.
Chelsea would then be as likely to win the group as anyone else in that case and they are well capable of doing it.
AC Milan have some very good players and they've hit some form; Rafael Leao is a very good player for them.
But you know what it's like in football with any team, old players come back to haunt you and Olivier Giroud is someone Chelsea will have to keep a close eye on as well.
I can see signs of improvement already under Graham Potter and the new management, but it's the second game of nine in a month.
It's possibly going to be the most important one in terms of if they win it, then they'll probably end up getting out of the group.
If they lose it, then there's a good chance that they won't and that's big for Chelsea in the longer term.
You will have seen Fikayo Tomori come through at Chelsea – are you happy for him and his success with Milan? Has he met your expectations? What will be going through his mind this week ahead of the big Champions League game?
It's been interesting watching Tomori's development because a lot of players came through at Chelsea at a similar time.
You look at the likes of Callum Hudson-Odoi, Tammy Abraham and Tomori were around that time, and you could even add in Dominic Solanke to some degree.
There's a whole bunch of players who you're surprised aren't there anymore.
But they couldn't get a game and couldn't get in the team, so it was the best decision for themselves to move.
Tomori will walk onto the pitch like its normality to him and I'm sure he'll be wanting to prove a point and show everyone he can play.
It doesn't get a lot more complicated with that, with some players there might be some bitterness, but I hope not with Tomori.
Chelsea fans are a group who generally welcome back their old boys with open arms and I know that from experience.
Even scoring against Chelsea at Stamford Bridge many years ago with Everton, the reaction wasn't negative towards me.
So as long as Tomori behaves the right way and doesn't make any gestures which I doubt he will, then he'll just try to show people his abilities.
If he does show that, then he'll be welcomed back and he'll have a good game on a personal level for him.
What have you made of Mason Mount's start to the 22/23 season and should he be wary of his Chelsea starting role due to his start of season form?
I think he's started six out of seven games in the league and I'm not sure there's many others who have started more.
Raheem Sterling and maybe Thiago Silva have started all seven games, but the problem for Mason Mount has been he's played about five different positions in that time.
He's all over the place in terms of positions and systems as well, which isn't always a bad thing but it might be hindering him right now.
But he's got to learn to adapt and back himself to be one of those players in the role behind the striker.
If the system suddenly changes however and there's only one behind the strikers, then he might be in trouble because he's competing with a lot of players in the squad for that single spot.
Mason Mount is the type of player who will generally give you a seven, eight or nine out of 10.
Seven is the minimum you expect, and his work rate never drops, so whether he's playing well or not the work rate is always there and there's a lot to be said for that.
Some people might have expected him to have more goals and assists considering last season, but sometimes you have these patches when it goes up and down.
He's had to be selfless at times where he's been asked to play deeper, but you have to suck it up to see if you can do it and you just have to put up with it. Good managers understand that and respect that.
I don't think he's in massive danger of losing his position any more than anyone else.
Conor Gallagher came in and scored the other day and a lot of us are keen to see how Gallagher and Mount would play together over a period of time.
Possibility as an attacking two behind a striker or in a midfield three.
It'll be down to how Graham Potter wants to go because we know he's a manager who uses different styles and tactics.
But what we know is if you play Mount and Gallagher together then you get two talented ultra-hard working players, but then where do you fit the rest in.
It's a tough gig for Potter, but at the moment I think Mount might actually be safest of them all just because of his work rate.
Can Pierre-Emerick Aubameyang kick on and be a success at Chelsea after his first goal?
I've had a slightly different attitude to most people on this one because he was almost a throw of the dice rather than a big name signing.
I don't think all hopes are pinned on him doing well, it was more of a case of we need someone for the position and he might do.
Chelsea needed a goal scorer and Aubameyang might have been that or he could just come on in parts of the game where Chelsea need a goal in the latter stages.
His price tag was reasonable, and his age had to be taken into account as well.
If Aubameyang does well, even just occasionally for Chelsea, then I think he would be a successful signing.
If he does it more and gets a run in the team, then it'll be a bonus.
But he's 33 years old and being asked to play high intensity football which is difficult, and that's never been his game anyway.
But he might come in and finish off some good moves for Chelsea, if he does so then he's someone who can have a successful season.
Whether he'll be 20 goals a season, I don't know, if he gets near that then that's obviously a great return.
If he gets between 10 and 15 you would probably be happy with that.
The good thing for Aubameyang is that there's plenty of quality players who can supply him with chances, so he could grab himself some goals.
Looking ahead, I don't think he's the player Chelsea will be building round for the next two or three years, but he can be part of the process and be effective.
Christopher Nkunku has apparently signed a pre-contract agreement at Chelsea, are you excited about that potential signing and what does he give to the team that's different from the other forwards?
It's an intriguing one Nkunku, I've seen his numbers are very good and his goal scoring record is decent.
For anyone who's not seen him, he's pacey, he's got an eye for a goal and strikes the ball in an usual way, where it reminds me of Jimmy Floyd-Hasslebank.
When he hits the ball, it usually stays hit like Hasslebank used to do and keepers hate that because it generates more power than they expect.
He's also someone to likes to run in behind defences.
Although he's not officially signed for Chelsea, I think he would definitely add something to the attack.
But there's a word of caution with what happened with Timo Werner who obviously plays for and came from the same club.
Nkunku's numbers are great and he's in the French national team so he's a very good player.
But Timo Werner was scoring a goal every 1.5 games whilst he was in the Bundesliga and in the Premier League, he didn't manage 1 in 5.
That tells you the story, the Bundesliga is a good league, but it isn't the Premier League and it's a big step up.
You never know for sure how players will handle that step up, Kai Havertz is the same but he's a better technical player than Timo was.
So, if and when Nkunku comes in, it won't be easy for him.
It's not like you're buying a Haaland or Mbappe, there's a lot to learn and a lot of good players who will be in front of him.
But he's still young and the fact he's a French international means he will probably do well.
He might not hit the ground running or hit the ground Haaland as it could be called now, but he's a very good player.
It would be an exciting signing for Chelsea, and it shows again that the new owners aren't afraid to splash the cash on players.
Cristiano Ronaldo to Chelsea rumours were constant in the summer – would you take that chance on him or would it cause too many headlines when he isn't in the team like what's happening at Manchester United?
It depends how you look at it, you look at it in terms of building a squad in the old-fashioned way then it's probably not a good signing.
The age that he is and the baggage that comes when it becomes about the individual no the team,  is a lot to take on.
You tend to find that doesn't work great if the player isn't the biggest 'team player' the way Haaland is for example.
Erland is an unbelievable player with every imaginable attribute, but he's also a huge team player and he works as one of the lads.
When you get towards the end of your career with the likes of Messi and Ronaldo, they produce brilliant moments in forward areas, but the work rate just isn't possible.
You can get away with that if you've got great teams around you like Barcelona and Real Madrid, but in the Premier League you can't get away with that.
It doesn't really work that well here, in fact there's no club where ultimately everything revolves around that single star player.
The closest thing to it was Salah, but Salah was a worker still.
It shows that it's difficult to be in the top three or four and carry luxuries, so that would be the downside of signing Ronaldo.
But the upside is that Todd Boehly and the group look at football differently to how we usually would.
From the initial comments of North vs South to the different leagues playing each other, this gave us an indication.
They know the importance of shirt sales, TV deals, monetising the App worldwide, being known as a top name in the game around the world and of selling the whole product globally.
You buy Ronaldo and you sell your product, it's as simple as that.
We might think in traditional British terms that it's bad for the game, but if that gets the money in and keeps developing the product and keeping the club as one of the top sides in Europe, then you have to question if it's wrong really from their perspective.
Chelsea want to stay in the forefront of everyone's minds across the world, so in some ways it might not be the worst signing in the world.
Although in a pure footballing sense, I don't think it's a great idea.
You've been a big fan of Billy Gilmour since he first broke into the first team, he left to link up with Graham Potter at Brighton before Potter came to Chelsea – is there a chance for Gilmour to return and get his career going?
It's an intriguing situation with Billy Gilmour, when you leave for a new club where a manager wanted to bring you in and in a short time he's gone.
To add on top of that he's gone to Chelsea so he might be thinking, why didn't I wait?
But you have to make these decisions at the time, and I think he has to go and enjoy his time at Brighton.
I think they're a very good team and he's got to force his way into the side and become an un-droppable player.
I think he's good enough and I think Billy Gilmour will end up playing at an Arsenal, Liverpool or Chelsea in the future or one of the top teams in Europe.
His technical ability is that good, but it's a tough time at the moment for him.
The Norwich loan didn't work out for him and in the recent Scotland games he wasn't first choice.
Steve Clarke rates him highly and these were important games, but he wasn't in the team as a first choice.
It's a difficult part of his career but he's still a young man and he's got the ability to do it.
He'll be thinking he needs to get himself to be a regular for Brighton, which won't be easy because they're not doing too badly themselves.
It's not as if it's a failure if you're a first team player at Brighton, just look at what they've been doing and where they sit in the league.
What have you made of Everton's start to the season, has Frank Lampard been written off too early because of how it ended at Chelsea?
I disagree with people about Frank Lampard's time at Chelsea, Chelsea just have incredibly high standards.
A lot of people would have looked at his record, but he was bringing in a lot of young players into the team.
He was redeveloping the side, when you get into a manager's position some just want to win games because all some people look at are the stats.
They completely forget that he was redeveloping the club for the next four or five years and I believe Lampard was on a journey to do that.
It was harsh at the time for it to happen, but eventually Thomas Tuchel comes in and wins the Champions League, so there's no argument.
So, it was harsh on him, but football is harsh.
Writing him off was unfair and the difficulties at Everton weren't down to him, anyone with any football knowledge knows it was a tough gig to take.
I love the club, but everyone knew how hard it was going to be last season, but he, the players and the fans saved them in the end.
When I watched the first game of this season, they were awful, and you thought what are you going to do Frank.
I've been impressed since though. Frank Lampard is naturally an attacking manager but he recognised the team needed building from the back.
He's steadied it quickly, showing that he's a sensible manager.
He started with a back three and when he steadied the defence, he switched to a back four and wanted to attack more by getting an extra body in midfield.
It's brave, but that's Frank Lampard and it is Everton Football Club, they expect that sort of positivity.
I'm impressed with what he's done, but it's still going to be a slog, I just feel there's not enough quality up front to fly up that division.
I reckon they'll be ok, and we'll see gradual improvements over the season.
Have Conor Coady and James Tarkowski been the catalysts for Everton's sturdy defence, what have you made of their partnership so far?
With Tarkowski and Coady you have absolutely trustworthy defenders who can play in a two or a three.
There was a period where Holgate played alongside in a back three and it looked fine.
Paterson and Mykolenko were on either side and when you looked at it,  you thought, yeah that's a pretty good defence.
But you realise what Frank Lampard really wanted was the extra man in midfield and Holgate seems to have missed out because of that.
Coady and Tarkowski look capable and dependable, especially with a sitting midfielder in front of them.
They've done it brilliantly well; they've only conceded seven goals so far in the league which tells you the story.
Better still, in the last six they've only conceded four goals, which is fantastic for a team that was struggling last season.
They're not scoring a whole bunch, but they're unbeaten in six games and considering Liverpool were in that run, it shows there has been a huge jump forward.
You do think he's got the backline sorted, Nathan Paterson obviously has a slight injury at the minute, but that defence I mentioned is sorted.
Now the hard bit is going the other way and finding ways to score more goals.
Nathan Paterson forced his way into the team before his injury whilst on international duty, is this a big season in his development?
I think he's gone beyond just development as a footballer, and I think he's currently Everton's number one full back.
I think he's been one of the best players in the side so far this season and I believe Coleman's replacement for the next five or six years is sorted in Paterson.
Injury is the only question mark about him, there's been a few now but some players just go through these periods.
Some people still question whether he's going to be good enough, I've probably seen a bit more of him than many.
He didn't play that many games for Rangers, but I've also seen him since he came in and I can tell you he's good enough.
He's good enough to play for Scotland and Everton, I have no doubts.
People do ask me a lot about players who come down from Scotland and there's some where you simply turn round and say, 'don't worry he's fine'. He is one!
Calvin Ramsey is yet to make his Liverpool debut due to injury, is this the strongest set of fullbacks Scotland have had talent wise?
Sometimes when you ask a question like that, you might think I would go for the hyperbole and say more positives things than I really mean.
But this is absolutely spot on, by miles this is the best crop Scotland have produced, it's unbelievable.
You kind of didn't see it coming. Before the Ukraine game a few weeks ago I was asked about being worried with Robertson out.
And I said no not really, imagine thinking that about Andy Robertson and being able to say that.
Robertson is a great player, but he's a fullback and we have so much strength in those areas.
We're coming down with fullbacks, we've got too many to deal with.
When you look at it, Calvin Ramsey is the next off the list, but there's Tierney and Robertson, Nathan Paterson and Aaron Hickey is going to be that good as well.
By the way he can play at right-back or left-back, so there's no worries at all.
Scotland had most of them unavailable in Poland for the away game against Ukraine, so they used Ralston and Greg Taylor who are also good enough players at international level.
A part of me looks at Calvin Ramsey in the Scotland setup and I think, good luck son, because there's some very good fullbacks ahead of you.
At the moment it seems everyone in Scotland wants to grow up and be a fullback or a wing-back.
But it's exciting times, they'll just have to be adaptable.
With Calvin Ramsey, I don't think he'll be too far away from it in the next year or so for Liverpool.
He's someone who is a development project definitely and I'm pretty confident he will be fine.
He's a player I look at who could potentially develop into more than just a fullback, I think we could see him in a different position as time goes on.
It's exciting for Scotland, but for Liverpool it's an exciting signing especially with Trent Alexander-Arnold's problems being highlighted at the moment.
Jurgen Klopp will talk him up, but the world knows there is a problem defensively.
But if you can get a player who can fly forward and sense danger as well, like a Kyle Walker, then it would be the all-round package and I think that's something Calvin Ramsey might have to learn.
Scott McTominay is a player who gets a lot of criticism for his club, what do you make of him as a player?
I look at it as similar to Darren Fletcher's position. He was taken for granted and as the years rolled by you realised how important he was for Manchester United and Scotland.
He might not play every week, but he's in the squad and everyone around him enjoys playing with him.
These types of players will do the ugly stuff and work hard for the team.
All players make mistakes, but for me Scott McTominay will always be there for you being brave enough to stand up, whatever the circumstances.
For Manchester United, he might not always start, and he's probably just become a point of criticism like Fred has been at that club and Harry Maguire.
But I think you would love Scott McTominay at your club and in your team because he won't let you down for effort, attitude and team spirit.
He also allows other players who have a bit more flair to go further forward.
I know when I played, that I loved playing with those types of guys because it allowed me to go forward and create without worrying about who was going to cover.
It's very important to have a selfless player like that not only in your squad, but your team.
Looking ahead to the World Cup, how do you rate England's chances during that tournament considering the form they're in?
It's a good question, but I don't even consider the form England are in.
The form they're in is the Nation's League form and with the best will in the world, England qualify all the time and this is just the Nations League.
If it's Scotland, we need to take the Nations League as seriously as the World Cup final because that gives us another chance, but England don't have the same problem.
Even though you're supposed to give it your all every time you put on an international shirt, it isn't always like that.
You have to remember that these England players have played a lot of games for club and country, and you have to know when to put absolutely everything into it.
I've watched England recently and yes they have been dull, but I don't think that will be the case at the World Cup.
There are big name and quality players, I think there will be something left in the tank, something special for the World Cup.
Yes, it's not been great recently and if they want to win something then the manager has to be braver and become more of a risk taker.
For England's sake I hope Gareth Southgate is a bit more of a risk taker at this tournament, I mean he did get to the finals of a Euros which isn't too shabby, but fortune favours the brave these days in the game.
He knows it's all about these major tournaments and winning England a trophy. They have enough quality players to be competitive.
This is a World Cup year and it's possibly the most open tournament ever in terms of who could win it.
England are a half decent team which means they've got a chance, they probably aren't favourites, but they should go really far into the tournament depending on the draw.
I think anything less than the semi-finals would be disappointing.
Who would be your favourites for the tournament?
You look around the domestic leagues at the teams currently top of the tables and they're all risk-taking teams.
They're attack minded teams and that is where football is at in the moment.
There aren't that many dull teams around anymore who are winning anything, teams want to be on the front foot.
I look at that French forward line and I think it's certainly not bad in terms of excitement generated.
The likes of Mbappe is interesting, you think there's an amazing tournament coming from him at some point, and I wouldn't be shocked if this is the one.
Karim Benzema and Nkunku as well, Giroud isn't exactly playing badly, Dembele and Griezmann, it's frightening what the French have going forward. Kante might be back as well.
I wouldn't be surprised if Brazil won it, but it might be past Belgium's time with Hazard and Lukaku not quite the players they were before.
Argentina are being talked up and I get that, I'd also argue a case for the Netherlands.
But if I had to plump for one, I would go for France.
---

Build better bets with our free betting tips, predictions and accumulators, every day.
More betting news:
Here at Free Super Tips, we cover the entire English Football League. Make sure to check out our Championship Predictions, League One Predictions and League Two Predictions, all covered by our betting experts.