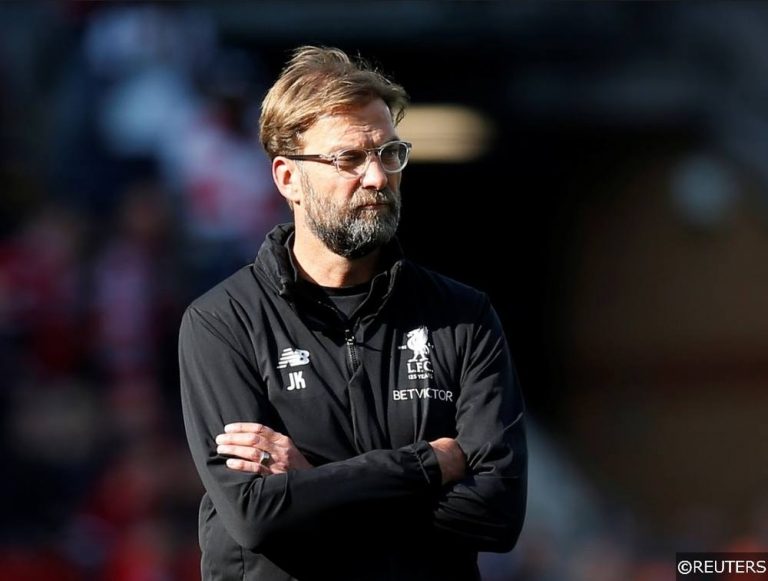 Simon Winter
@simonjwinter
Born in the south east of Ireland, Simon put his life-long love of football to good use when he started a successful independent blog in 2010. That opened up an alternative route to a career in journalism, and having had work published across a number of sites and publications, Simon joined the staff at Spotlight Sports Group in 2018.
When Liverpool beat Manchester City 2-1 in the unsuitably named International Champions Cup at the end of July in New Jersey, most would have seen the result as inconsequential.
It could be argued that a result between two relatively under strength, experimental teams feeling their way into fitness under the sun at the MetLife Stadium in East Rutherford is of little importance, though in truth, there was much more to it.
Liverpool's win was their fourth victory in four meetings with Manchester City in 2018 and even though its significance barely registers when compared to their Premier League and Champions League wins against City in the closing months of last season, the Stateside triumph ever so slightly tightened the physiological grip Jurgen Klopp has on Pep Guardiola.
Read More: Premier League Corners and Cards Predictions – Gameweek 8
Guardiola's nemesis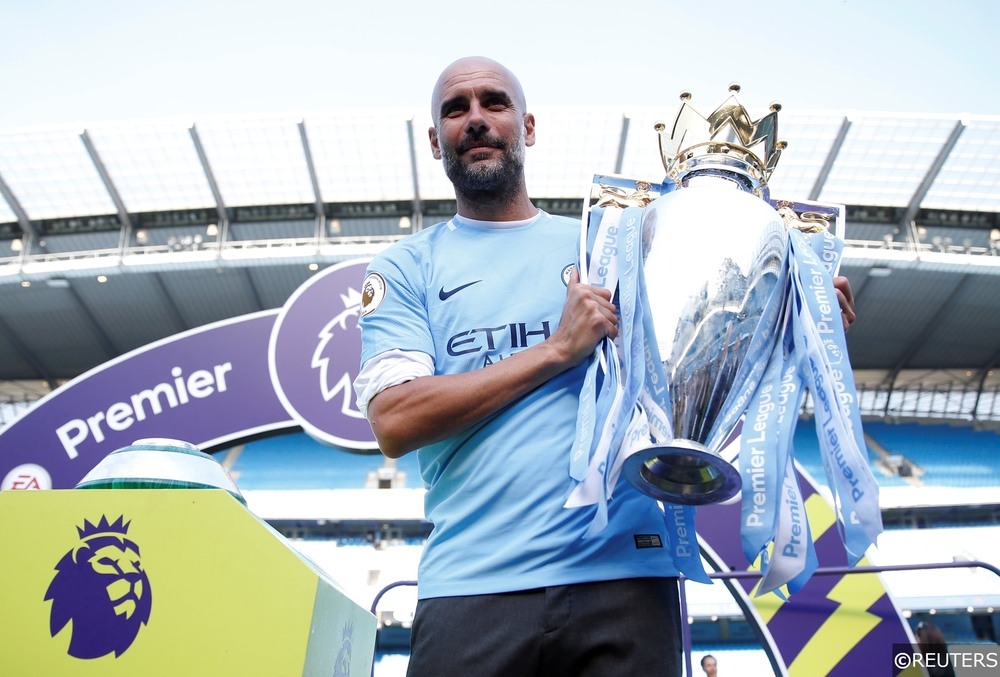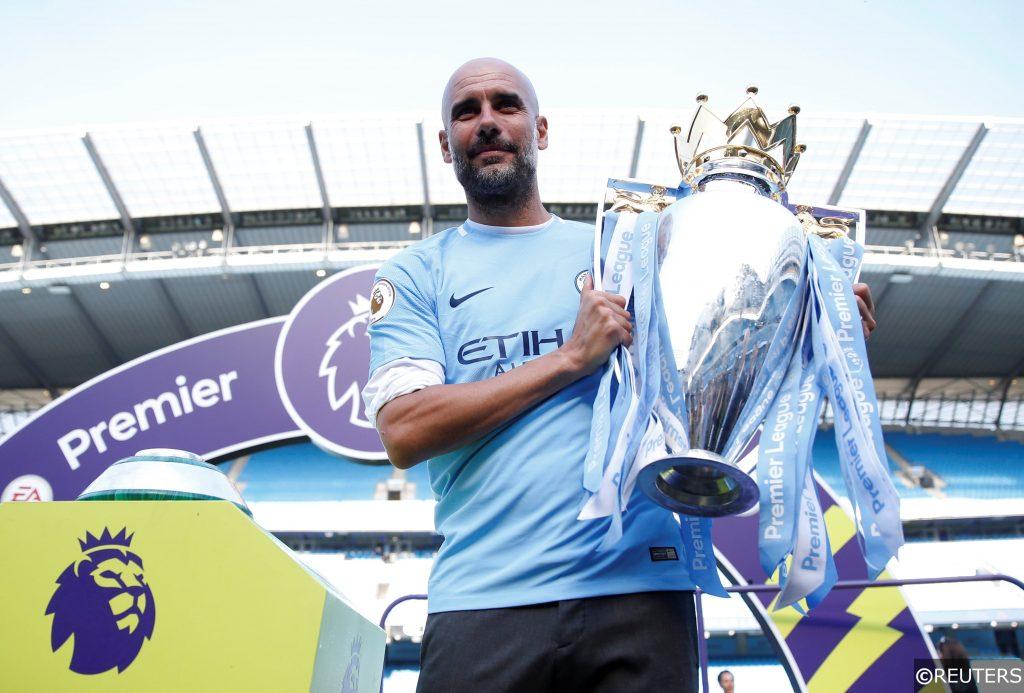 The New Jersey contest was the seventh encounter between Jurgen Klopp and Pep Guardiola as managers of Liverpool and Manchester City respectively, and the German has won five of them.
For a perfectionist like Guardiola, that statistic is bound to rankle. Moreover, the string of defeats hints that Pep's footballing doctrine might not be as sacrosanct as first thought.
Every new Liverpool victory this year seemed to poke a fresh hole in City's reputation and with each roll of the red tide, the sands of their invincibility eroded a little further.
City had lost just once in 2017/18 before their 4-3 defeat to Liverpool on January 14th. They were beaten a further five times after their reverse at Anfield before the season finished.
Of course, Liverpool were responsible for two more of those defeats, but the general post-Anfield confidence wobble was noticeable. That initial reverse left City looking like a supremely gifted boxer who had been caught by their first accurate counter-punch. They had been forced to take their first backward step and it hurt.
Liverpool landed several more heavy blows when they trampled all over Manchester City in the Champions League Quarter Final first leg on April 4th. The 3-0 scoreline and performance that delivered it was as convincing a win as they come.
By the time Liverpool took the lead late on in the second leg at the Etihad a week later, Jurgen Klopp's maniacal celebrations and gesticulations had been dialled down to level zen. The teeth grinding and air punching had been replaced by a satisfied smile and an expression that read "I know how to beat you".
Read More: Premier League Relegation and Second Season Syndrome: Fact or Myth?
A rivalry born in Germany
Jurgen Klopp and Pep Guardiola first occupied opposite dugouts on July 27th 2013 at the German Super Cup final between Borussia Dortmund and Bayern Munich. A brace from Marco Reus, an own goal from Daniel Van Buyten and a strike from current Man City star Ilkay Gundogan helped Klopp and Dortmund to a 4-2 win.
That day, at the Signal-Iduna-Park, Guardiola was given his first taste of a "rock and roll" style of play that was the perfect counter-system to his own – a tactical blueprint that folded his own back on itself.
For the next two years, Dortmund and Bayern battled for supremacy in Germany and before Klopp's departure in the summer 2015, he and Guardiola had locked horns tactically on eight occasions. Guardiola won four of those, Klopp three and the teams drew their last meeting in the DFB-Pokal semi-final.
Dortmund won the contest on penalties, but eventually lost the Final to Wolfsburg in Jurgen Klopp's last game in charge of Die Borussen. Pep waved goodbye to Klopp with one hand and held a clutch of Bundesliga winners medals in the other.
The pair wouldn't be apart for long however – Klopp moved to Liverpool the following October and Guardiola sought out his adversary in the Premier League less than a year later.
A rivalry reignited on Sunday
Jurgen Klopp and Pep Guardiola renew their rivalry on Sunday at Anfield as managers of England's two best teams. Manchester City and Liverpool occupy the top two positions in the Premier League to add positional weight, in Liverpool's case at least, to the roundly held view that these are the best two sides the country currently has to offer.
Both Liverpool and Manchester City take unbeaten Premier League records into Sunday's game at Anfield, though City's is the one that feels most under threat.
City's task this weekend is double edged and doubly difficult. Finding a tactical tweak or new pattern to disrupt the one-way flow of results in this fixture in 2018 is job number one for Pep Guardiola. Job number two will be finding a way to earn City their first win at Anfield since 2003.
A high defensive line with patient rotation of possession in the middle third is what Liverpool will expect from City, and Jurgen Klopp will set his Anfield traps accordingly
To break Klopp's current psychological and tactical hold over him and his team, it feels as though Guardiola has to try something different against Liverpool on Sunday. City's chances of victory might hinge on how far he is willing to deviate from the footballing principles he so vehemently sticks to.
Read More: Liverpool vs Manchester City match preview, predictions and betting tips
Follow Free Super Tips on Twitter to stay up to date with our daily tips and predictions or browse more football content on our website: