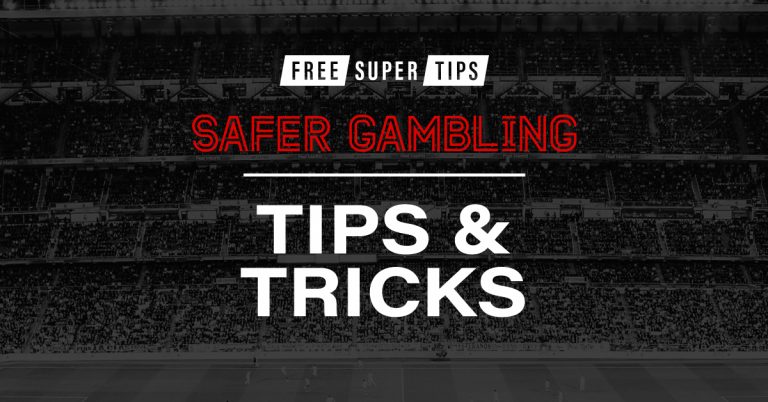 Simon Winter
@simonjwinter
Born in the south east of Ireland, Simon put his life-long love of football to good use when he started a successful independent blog in 2010. That opened up an alternative route to a career in journalism, and having had work published across a number of sites and publications, Simon joined the staff at Spotlight Sports Group in 2018.
FST takes its commitment to safer gambling seriously and our new article series aims to promote a safer and more responsible gambling environment for everybody.
Gambling should be a fun and enjoyable pastime, but it's important to realise that it comes with risks. An estimated 340,000 people in the UK identify as having a gambling problem, though in truth, it's almost certainly a much more common issue.
However, it is possible to gamble safely, responsibly and enjoyably – providing you don't ever come overly dependent on your punting.
Below, we've introduced some helpful tips that can help you to gamble in a safer way.
---
Tips for safer gambling
Only gamble with money you can afford to lose
You should always only gamble with money you can afford to lose. A good idea is to set yourself weekly entertainment budget – once the really important stuff like bills, rent and groceries are taken care of. Make fun your number one target when betting and never bet what you can't afford.
Don't think of gambling as a way to make money – It's entertainment
Gambling should always be seen as a form of entertainment, much like going to the cinema or bowling alley. You should never view gambling as an alternative income stream. Play for fun and you'll find the process a much more enjoyable and safer ride.
Set deposit and time limits with your bookmaker
Setting deposit and time limits while gambling can help you stay in control of your betting. It's easy to get wrapped up in what you're doing at times, so sorting pre-determined limits can help to ensure that you don't lose the run of yourself.
Never chase losses
Chasing your losses is one of the biggest mistakes than any gamble can make, and almost always leads to even bigger losses down the line. If you find you are chasing your losses, it could be time to take a step back from gambling. Take a look at our Safer Gambling: Tools and Services article to find out where you can seek help if you need it.
Don't gamble on emotion
Naturally, making any decision in life is much more difficult when you're stressed, upset or emotional, and the same applies to gambling. Betting is an activity that requires calm and clear thinking to ensure that you play in a safer, responsible way.
Services and support
If you are running into problems with any of the above, it could be time to consider self-exclusion from your bookmaker accounts and seek support.
The help out there isn't limited to self-exclusion from bookmakers of course, and below you can find a list of some useful links where you can discover more information about problem gambling and where to find help if you need it.
Many of these include excellent tips for coping with a gambling problem, with one excellent option being gamcare's self-help workbook.
https://www.begambleaware.org/
https://www.gamblingcommission.gov.uk/for-the-public/Safer-gambling
https://www.betknowmoreuk.org/
---
More Safer Gambling tips:
Safer Gambling: Spotting the signs