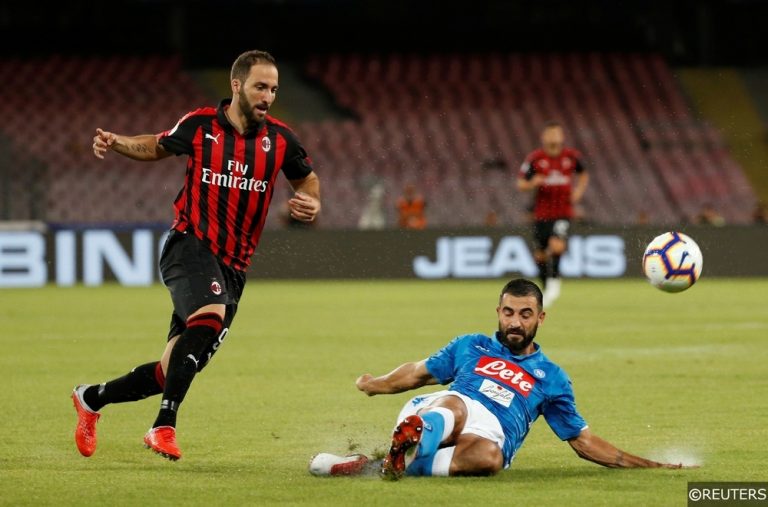 November 26, 2018
Show Bio
Before becoming a Sports Journalist for Free Super Tips, Aaron spent three years studying Sports Journalism at the University of Sunderland while taking in the Black Cats' 'glory years' under Martin O'Neill. Now back in Northern Ireland he turns niche stats into predictions for FST, while he's one of the few people on this island who is equally comfortable at Windsor Park and the Aviva.
We asked if Gennaro Gattuso could rise to the challenge on Sunday, and he was just 90 seconds away. His AC Milan side set off for the capital to face Lazio, hammered by injuries. Their patched-up side faced the clubs biggest game of the season, and Gattuso's surprise 3-4-2-1 system almost answered the critics. That was until Joaquin Correa's late equaliser left them level.
So, Gattuso failed to get a win which could have defined their season. Lazio failed to take advantage of Milan with everything in their favour. The pair come out what was supposed to be a decisive clash without any answers. What they're left with is regrets, especially in a week where the final Champions League spot seemed there for the taking.
Top Six Anything but Settled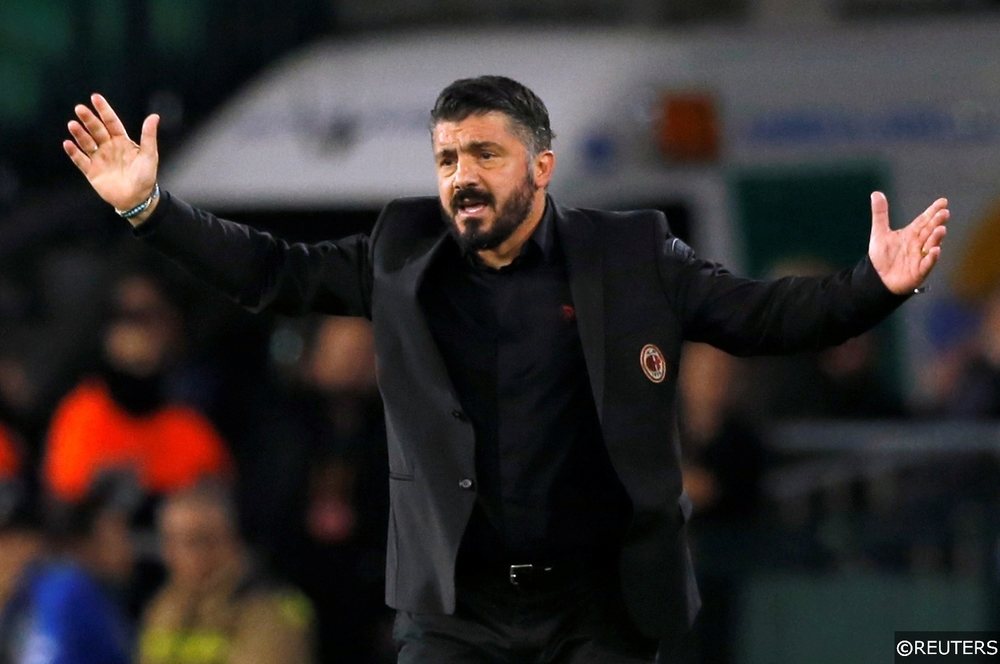 Recent years have seen a pile-up occurring just behind Juventus and their nearest challengers. Last term, Juve and Napoli set off, leaving Roma, Inter Milan and Lazio to fight over two top four spots. This season we're set for an even more incredible battle for Europe, with the top three pulling away early. That leaves Lazio and Milan a point apart, and just three points between sixth and 11th.
Speaking of sixth, the open nature of the European fight was on full display this weekend. Mick McCarthy's unveiling as Ireland boss only added to the 1996 nostalgia, after Parma moved into the top six in Serie A. The newly-promoted side have been a breath of fresh air, and their streak if three straight promotions could be followed by European qualification.
Parma won 2-1 against Sassuolo to continue their great form. That came in a weekend where the teams between seventh and 15th all failed to win (although Cagliari meet Torino on Monday night). That left everything open for one of Lazio and Milan to pull away. With the two sharing the spoils, we the tense race for fourth should continue.
To credit Gattuso, he came very close to doing so under intense circumstances. Without Gonzalo Higuain and four defenders, he went with three at the back and three up front. It was a bold move, so the Rossoneri boss deserves credit. Simply keeping them in the running is impressive under the circumstances, but it must pain them to have come so close.
Energy Low for EDF
Lazio fans can't be too down, given what's happening on the other side of the city. Their bitter rivals Roma are enduring a poor campaign, and it got worse on Saturday. Roma were knocked out of the top six by Parma, after losing at relegation-threatened Udinese. Their clash with the Zebrette looked like the perfect chance to boost their top four hopes. However, a 1-0 defeat saw Davide Nicola make the perfect start to life in Udine.
Udinese's managerial change might give Roma some ideas. After all, this isn't exactly new. The Giallorossi have won just five of their first 13 matches in Serie A this term. They've been far too inconsistent, and that's cracked up the pressure on Eusebio Di Francesco.
In a season where the Champions League race is tighter than ever, Roma are already four points off the pace. The way they are playing, that's only going to grow. This young side was always going to have low moments, but the overall underperformance is disappointing. The side which showed so much potential last term has failed to kick on, and that's falling on Di Francesco. He doesn't seem capable of arresting the slump. Overall, his side look out of ideas and running on empty.
The former Sassuolo boss isn't about to get an easy ride of things. He does have two home games in the next week to try and save his job. Unfortunately, those are against Real Madrid and Inter Milan. They are the kind of games Roma are trying to be competitive in. More underperforming, and Di Francesco may be out the door.
Top Three Pace
The draw between Lazio and Milan didn't just leave the top four open. Now, we're looking at a closed shop in the top three. Juventus remain the runaway leaders, and they were able to go eight points clear with a 2-0 win over SPAL. Cristiano Ronaldo helped them to the victory, with Juve setting new records. After 13 games, they are unbeaten in the league – with 12 wins to their name.
The Old Lady got even further in front as Napoli dropped two points. The Partenopei were held to a 0-0 draw with Chievo, hardly the perfect warm-up for their visit to Red Star in midweek. They are facing a crucial match in the Champions League, which goes some way to explain why they weren't quite at their best. That means they remain in second, but hopes of a title challenge this term are quickly fading.
Inter Milan returned to form with a comfortable 3-0 win over Frosinone. They have shown the strength of their squad in recent weeks, rotating to great effect ahead of Champions League ties. A looming trip to Wembley brought changes here, but the Nerazzurri calmly picked up the win. It's something many of the top sides can't seem to master, other than Juventus. Despite sitting in third, Inter are arguably the closest side to Juve in the league. Although, that will be put to the test: Tottenham, Roma and the Serie A champions are their next three challenges.