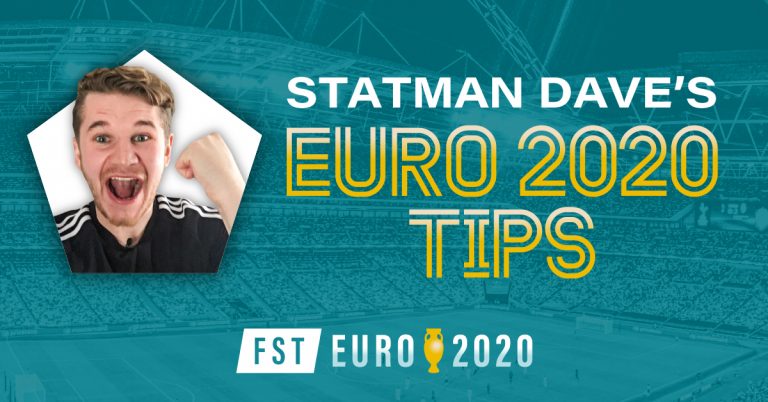 A lifelong Birmingham City fan, Tom relocated to Germany for five years after graduating from university, where his interest in the Bundesliga developed. He began writing about and betting on German football for FST in 2016. He's also an avid fantasy football player and closely follows the Premier League and European competitions.
FST's Euro 2020 signing Statman Dave is back with more statistical insights for this week's headline Group F clash between Portugal and France.
Dave liked the look of Portugal and France in his Euro 2020 Group F preview ahead of the first group stage game but a surprising turnout from the Germans last time out has thrown a spanner in the works.
Portugal can only win the group if they bounce back from defeat with a win over France and if Joachim Low's side fail to beat a stubborn Hungary outfit.
---
Statman Dave's Portugal vs France preview
After a pretty humbling afternoon against Joachim Low's Germany, Portugal now have the unenviable task of restarting their tournament against the World Champions.
The good news for Fernando Santos is that Didier Deschamps' France side are a lot less tactically versatile than Germany are. Germany are comfortable with various systems but usually deploy their 3-4-3, which can be really difficult to defend against if you have elite wing-backs and deep distributors who can hit them regularly, which they do. France, however, are a different proposition. They set up in a 4-3-1-2 / 4-4-2 diamond almost exclusively and are, with all due respect, much more reliant on their talent blitzing their opposition – as we saw with their route one equaliser vs. Hungary.
France didn't really get going into the knockout stages of the 2018 World Cup. However, it's also worth noting that their first knockout stage game, that brilliant 4-3 win over Argentina, also came straight after they drew against Denmark. I wouldn't be at all surprised to see France react in a similar way here.
People talk about the speed of Kylian Mbappe, and he is an absolutely terrifying proposition when he's running at you. However, I think one of his biggest qualities is the speed of movement: he can jink and swerve his way past you in a flash and he's absolutely elite at quickly positioning his body in a way to get a good shot off when it looks impossible to do so. It would be easy to assume that he's the type of player who needs space to run into, but he's surprisingly good against a deeper defence and I think he could cause real problems in this game.
Portugal continue to deploy two holding midfielders and continue to look suspect defensively, which is never encouraging. The much-lauded Ruben Dias has looked unconvincing in a Portugal system which sees him defend much larger areas than he is used to at Man City and Nelson Semedo, despite being elite at winning duels, continues to struggle with his tracking responsibilities. Portugal on paper are set-up to be solid at the back and let the big names at the other end of the pitch produce the goods, but they aren't getting the first part right and that's a big problem.
I think France will react better to their disappointment and get the victory here. I think we could see a really torching performance from Kylian Mbappe too, with the Frenchman scoring 2+ goals and his direct opponent Nelson Semedo getting booked.
Statman Dave's Portugal vs France tip
---
More betting news:
20/1 Euro 2020 Bet Builder lands on Sunday!
Euro 2020 live blog & in-play betting tips
FST's Portugal vs France predictions
With FST's Free Bets hub, you can get maximum gains from our latest betting pages, including Bet Builder Tips and Euro 2020 Predictions.