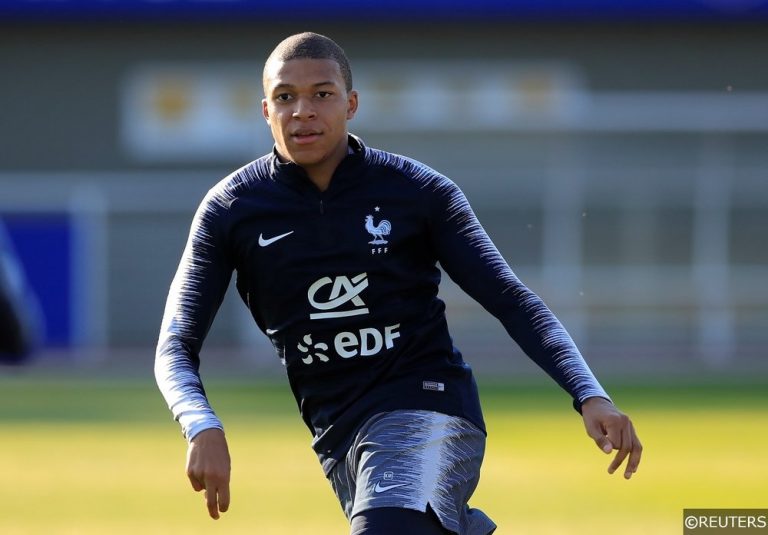 Simon Winter
@simonjwinter
Born in the south east of Ireland, Simon put his life-long love of football to good use when he started a successful independent blog in 2010. That opened up an alternative route to a career in journalism, and having had work published across a number of sites and publications, Simon joined the staff at Spotlight Sports Group in 2018.
In 1995, Match of The Day pundit Alan Hansen, resplendent in his beige grey suit with giant lapels and padded shoulders, leaned forward in his studio chair, locked eyes meaningfully with Des Lynam and uttered the words for which he will forever be remembered: "You can't win anything with kids".
Six words, seven syllables and an infinite association, Hansen will never be able to loosen his weld to that erroneous piece of punditry. But here's the thing, as off the mark as Hansen's assumptions were that day, in general terms, when it comes to football at least, his statement was correct.
Read More: World Cup 2018: Potential Breakout Stars in Russia
The team Hansen was critiquing of course was Manchester United, who had been beaten 3-1 at Aston Villa on the opening day of the 1995/96 season with a team packed to bursting with junior players and Brian McClair. United eventually went on to win the Premier League and FA Cup double that season, proving Hansen and most other observers wrong.
Fergie's Class of '92 broke the mould, though even the unprecedentedly high numbers of talented youngsters in that side, by their own admission, "fit in around" the more experienced members of the team. Ajax had also defied the established order by winning the Champions League with a youthful side the season before, though at club level United's and Ajax's achievements stand in relative isolation. Ordinarily, the big prizes are won by experienced squads sprinkled with a smattering of juvenility.
International Bright Young Things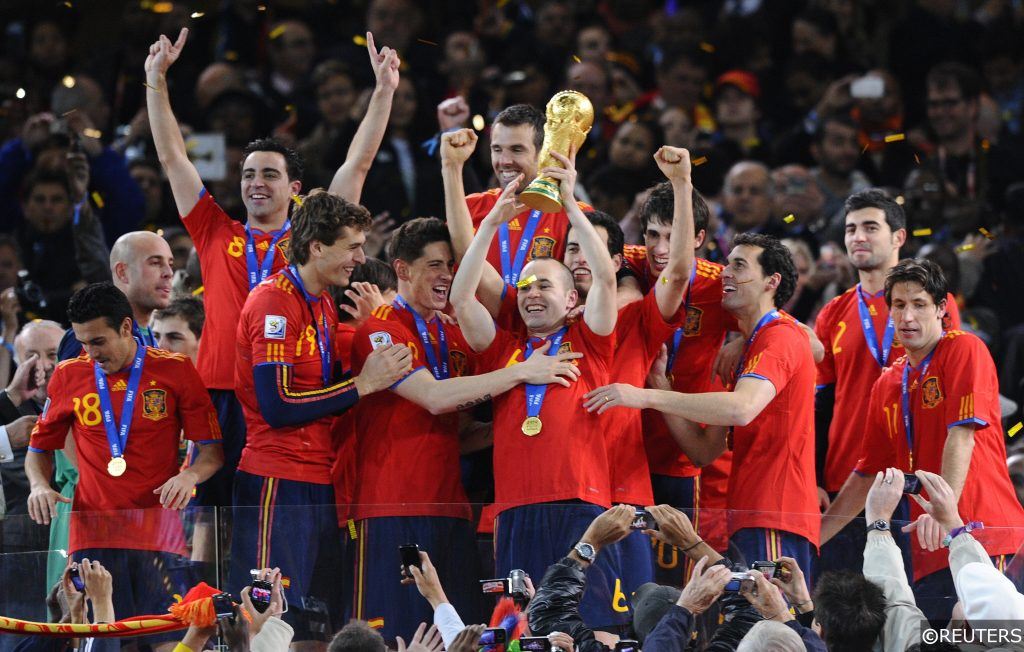 In major international tournaments, Hansen's logic can also be applied and proved. Current champions Germany won the 2014 World Cup with a squad averaging 26.31 in age. The youngest players in their 23-man selection were Julian Draxler and Matthias Ginter who were both 20.
The winners of the tournament four years before that in 2010, Spain, won the World Cup with a squad average age of 25.9. Sergio Busquets and Javi Martinez were the babies of that group aged just 21 respectively.
That's not to suggest that a team of elder statesmen is more likely to be successful however, both Germany's and Spain's squad average ages came in under the overall tournament averages for their winning years (World Cup 2014 squad average age: 27.3, World Cup 2010 squad average: 26.9). Balance is key.
At Russia 2018, the average age of the thirty-two competing squads is 27.9. If the pattern of the previous two tournaments repeats itself this summer, then the Argentina (29.3), Brazil (28.6) and Portugal (28.4) squads might be a little too grey around the temple to go all the way. The average age of the Belgium (27.6), Germany (27.1), England (26) and France (26) squads all just about hit the sweet spot found between experience and exuberance.
Read More: World Cup Fact File: Record Holders, Interesting Statistics and Trivia
When deciding upon the ideal level of adolescence to add to their respective squads, it seems as though this year's World Cup's managers and coaches determined that 20 was the ideal cut-off age. It could be that dozens of international call-ups were rejected with hefty dollops of teenage angst, as the youngsters picked a summer of playing Fortnite over a month of being outside in the "Real World" where their parents live.
It's likelier though that the World Cup is considered too big a stage for most infantile brains to handle. Maybe the exertion of pressure is simply too immense to absorb and the teenagers are left alone, safe in the dimly lit bedrooms of the world. That would go some way to explaining why only 7 of the 736 players at the World Cup in Russia are in their teenage years.
Achraf Hakimi (Morocco), Daniel Arzani (Australia), Kylian Mbappé (France), Francis Uzoho (Nigeria), Trent Alexander-Arnold (England), José Luis Rodríguez (Panama) and Moussa Wagué (Senegal) were the only kids considered mature enough to play with the big boys this year. 7 might feel like a very low figure, though it's about the norm for World Cups since 2010.
World Cup Teenagers From The Past 20 Years
In 2014, 8 teenagers made the cut: Fabrice Olinga (Cameroon), Raheem Sterling, Luke Shaw (England), José Giménez (Uruguay), Carlos Gruezo (Ecuador), Julian Green (USA), Nabil Bentaleb (Algeria) and Divock Origi (Belgium).
In 2010, just 5 teenaged players were named in the 32 submitted squads: Joël Matip, Vincent Aboubakar (Cameroon), Christian Eriksen (Denmark), Chris Wood (New Zealand) and Xherdan Shaqiri (Switzerland).
The 2006 World Cup had a veritable explosion in teenage participants, with 13 players aged 19 or younger handed squad places for the tournament in Germany. Among them were England's Aaron Lennon and Theo Walcott, while a floppy-haired Lionel Messi and a fresh-faced Cesc Fabregas were also involved.
There were 10 teenyboppers out East in Japan & South Korea for the 2002 tournament and a whopping 16 teenagers moping about the streets of France in 1998, casting bashful glances at the girl working behind the crepe stand. That gang of 16 included a 17-year old Samuel Eto'o, an 18-year old Michael Owen and a 19-year old Rio Ferdinand.
Read More: Belgium vs England: Golden Generations Compared
There has been a noticeable reduction in the number of teenage footballers involved in the World Cup in the last 20 years. From 16 in 1998, we are down to 7 this year, though an analysis of the winning nations from each of tournament since '98 hints that the exclusion of teenagers is no bad thing.
Remarkably, there wasn't one spotty face in any of the World Cup winning squads between 1998 and 2014. France (1998 – average age 26.7), Brazil (2002 – average age 26.1), Italy (2006 – average age 28.2), Spain (2010 – average age 25.9) and Germany (2014 – average age 26.31) couldn't find a single teenager worthy of inclusion between them. Ronaldo (the Brazilian one) was the last teenager to be involved in a World Cup winning squad with Brazil in 1994, though O Fenômeno didn't play a single minute of the tournament.
While supporters love to get excited about a wonderkid bursting onto the scene and making an impact at their senior international level, the evidence suggests that team's chances of winning the biggest prizes are higher when the kids are left at home. Teenagers – who needs 'em?
Follow Free Super Tips on Twitter to stay up to date with our daily tips and predictions or browse more football content on our website: