The pick of the weekend is undoubtedly the North London derby, fittingly one of the first Premier League games to welcome back fans.
Sunday's clash marks Arsenal's second visit to the Tottenham Hotspur Stadium – and their first with fans in attendance.
There's plenty going on underneath the surface with these two fierce rivals. This game is pivotal in the futures of both Jose Mourinho and Mikel Arteta, but for different reasons.
We're looking at all the big talking points here. Meanwhile, you can find more analysis of the game in our Tottenham vs Arsenal predictions.
A new low for Gunners
This will be the lowest in the table Arsenal have been ahead of a North London derby since August 1993. Last weekend's defeat at the hands of Wolves left Arsenal in 14th place in the Premier League. The Gunners have won only once in their last six matches in the top-flight, while their neighbours sit top.
These two couldn't be further apart in form. Tottenham are on the longest current unbeaten in the Premier League right now (9 – W6 D3). Meanwhile, Sheffield United's 13 game winless run is the only one longer than Arsenal's.
We've seen Tottenham already pass the declining Arsenal. However, this could be a real milestone in their respective rebuilds. While Spurs are genuine title contenders, the visitors face a battle just to make it into Europe.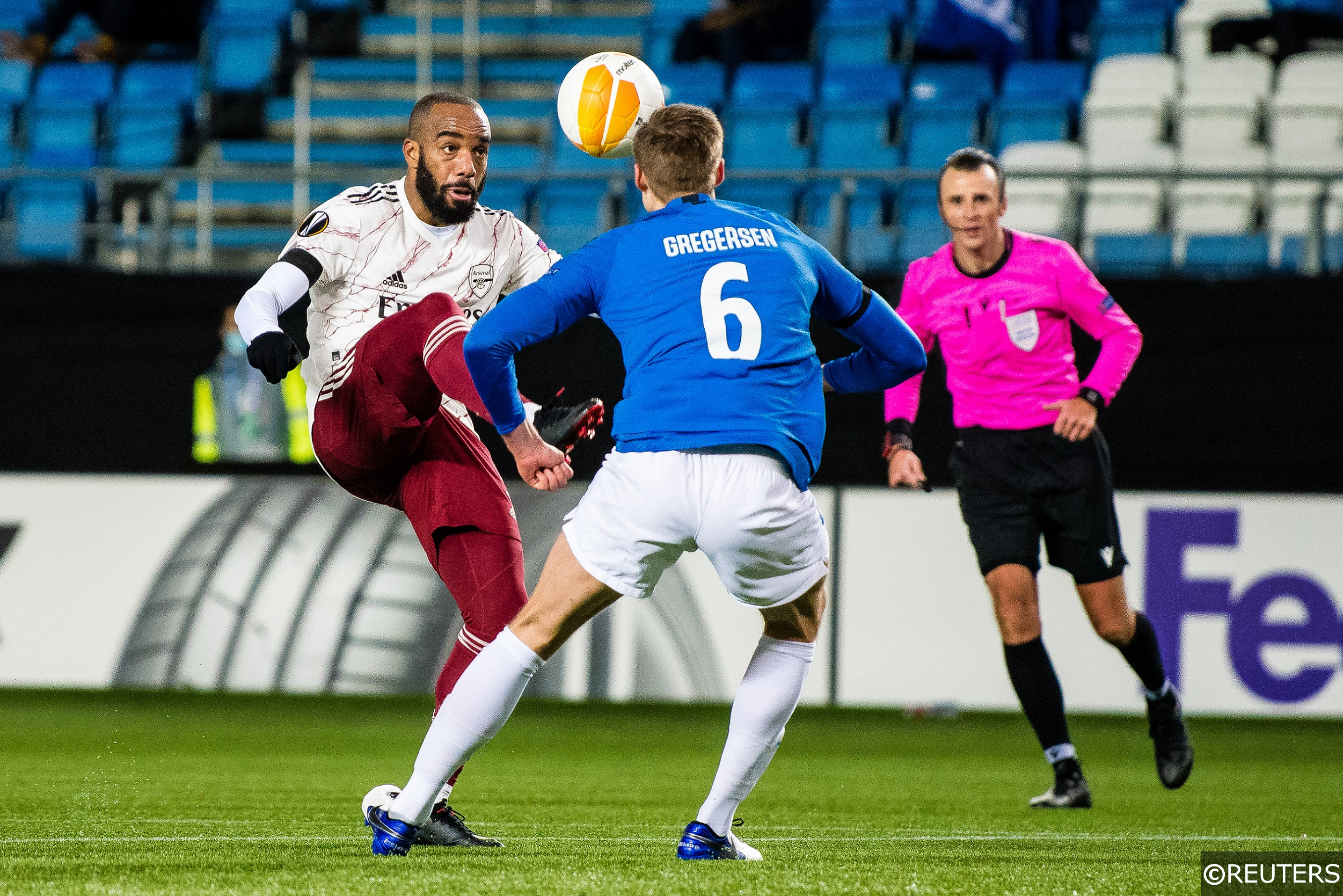 Tide has turned on Arsenal
Arsenal fans must have got complacent after their long dominance over their local rivals. Spurs started the 2000s as North London's second team, but they're comfortably out in front now.
Arsenal have won only three of the last 14 meetings between these two. Tottenham are unbeaten in their last six Premier League home games against Arsenal (W4 D2). That's their best run in this fixture since the 1960s.
If you look at the positions of the pair in the table, it's not really a surprise that Tottenham have the upper hand over the Gunners. However, their current run in the derby is just another sign of the decline. It just goes to show the kind of job that Arteta has on his hands.
Mourinho vs Arsenal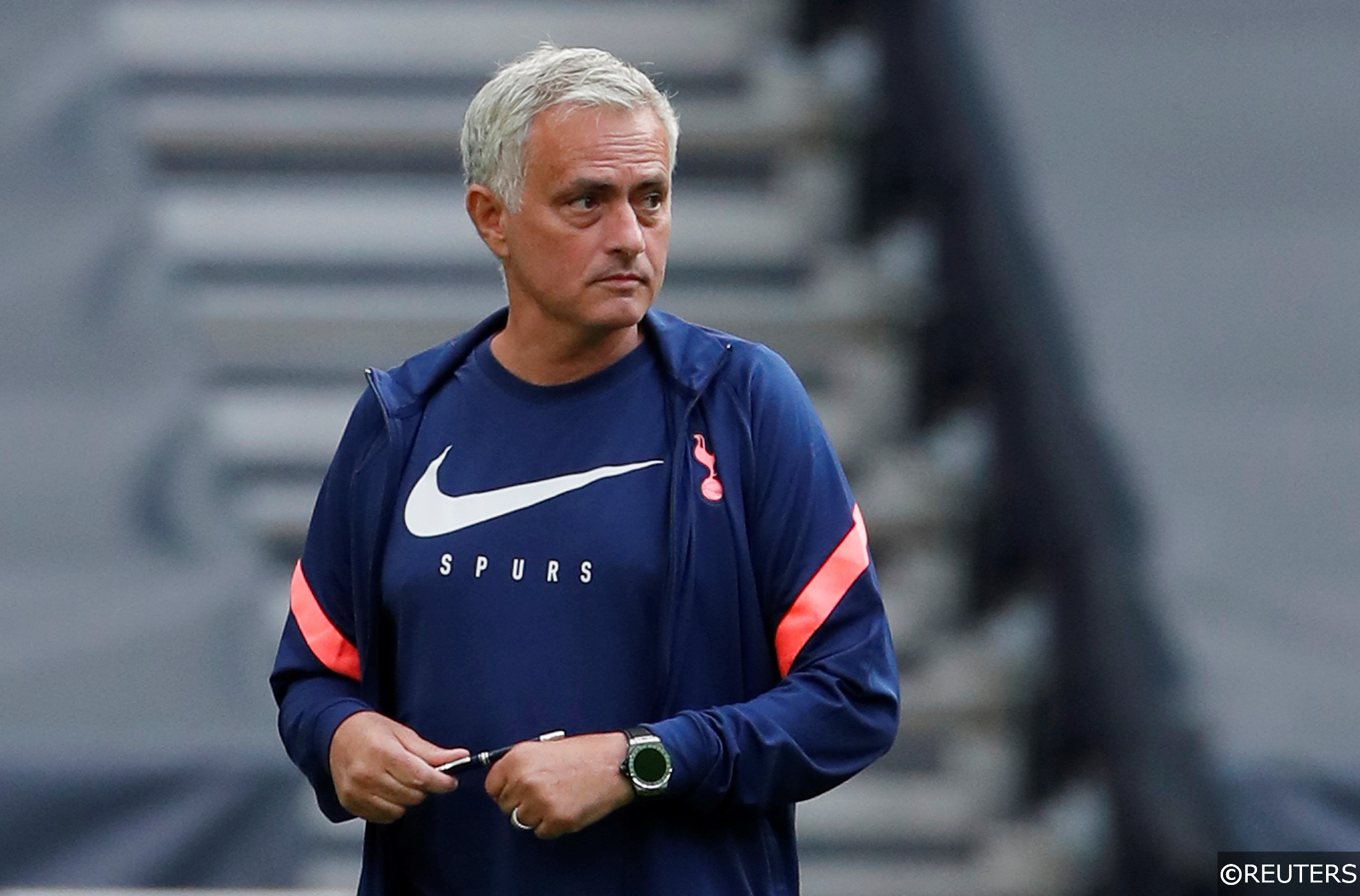 Just over a year ago the combination of Mourinho and Tottenham looked like a sign of the times for both. Spurs were considered a step down from Mourinho's previous heights, while Spurs were desperately chasing success with a boss who was past his best.
That outlook has changed after a brilliant start to the campaign. Mourinho may still have his doubters, but over the years falling behind against one of teams has been hard to come back from.
Many considered this spell against Man City, Chelsea and Arsenal to be the point where it would go wrong for Spurs. That's not been the case, with the club picking up four points from those two ahead of a fixture which Mourinho tends to win.
Mourinho has never lost a home game against Arsenal in 10 previous meetings in all competitions before (W6 D4). On top of that, he's only lost two of 21 clashes with the Gunners in his career, with just one of those coming in the Premier League.
Mourinho to teach Arteta a lesson
This clash has been unusually free from drama from Mourinho, who praised "talented" Arteta in the build-up. Despite the gulf in experience, there was only a month between their respective appointments in North London.
Even since they took up in North London Mourinho has had the better of Arsenal & Arteta. The Spurs boss started a month earlier, but has lost fewer games than his opposite number. Below you can see their full Premier League records at their current clubs, which shows that the Spaniard is up against it.

That record just makes clear the difference between these two sides. While Mourinho has Tottenham battling for the title this term, Arteta's Arsenal are struggling to catch up with the sides in the European race. A defeat here could leave the Gunners cut adrift from the top six.
Meanwhile, Tottenham's future could change based on this clash clash too. If Spurs come through the latest of the Big Six tests then more people will begin to believe in their title chances, even if Mourinho doesn't.
Kane is key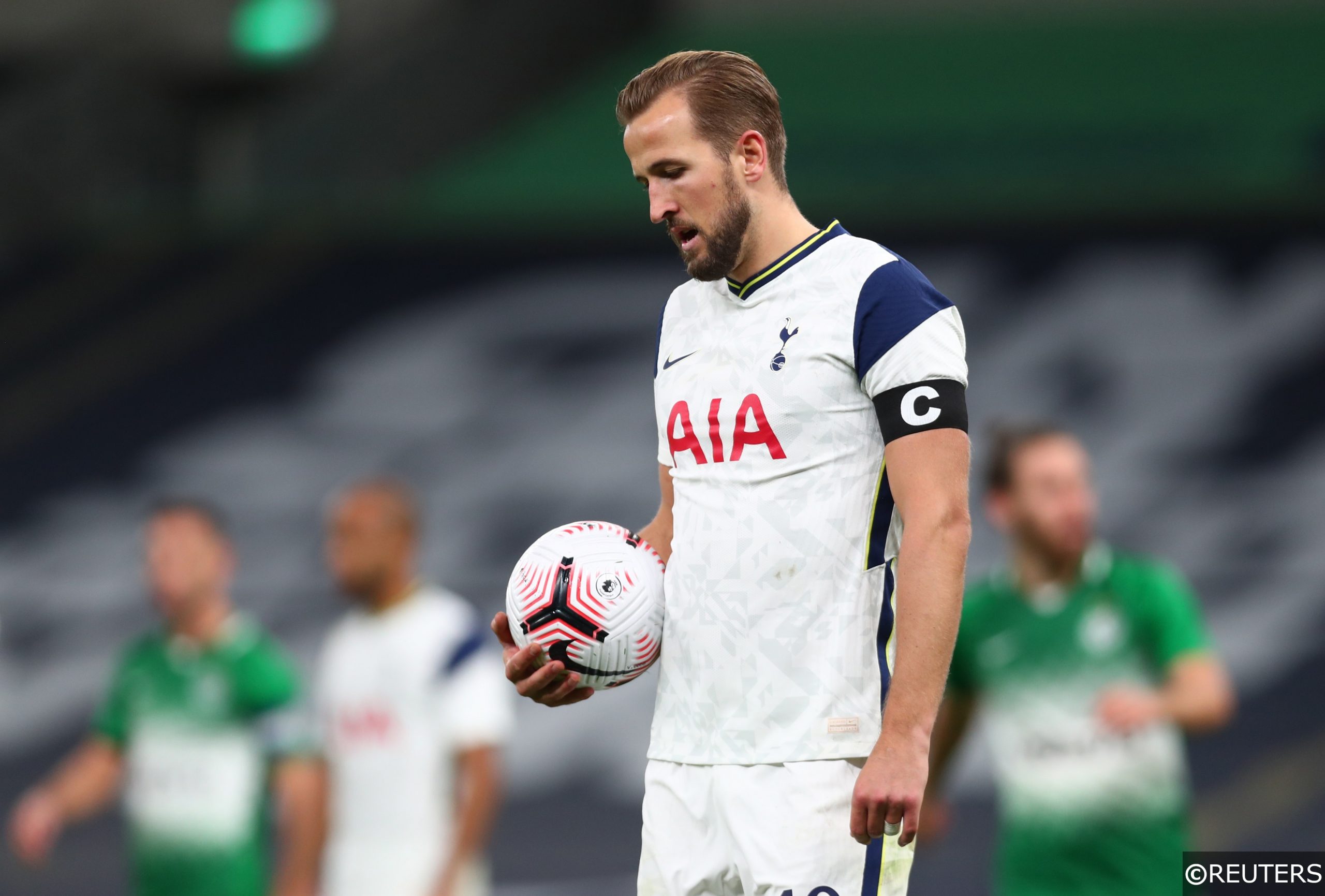 Mourinho may have an excellent record against Arsenal, but it's been Harry Kane who has been troubling them in derbies for years. Kane has scored 10 goals in all competitions against Arsenal. He's level with Emmanuel Adebayor and Bobby Smith in terms of goals in North London derbies and could overtake the pair on Sunday.
Kane has scored in nine of his 11 Premier League clashes with Arsenal, which is an incredible return. The forward has hit seven goals in 10 league games this season, so he is on form going into the game.
The only worry is Kane's fitness, as he missed the midweek Europa League clash at LASK. Mourinho did say that he expects Kane to start this weekend, which must be a concern for the Gunners given how often he has hurt them over the years.
---
More FST news:
FST's The Bet Builders with Statman Dave & special guests
Solskjaer & United's future in the balance after PSG defeat