Wilfried Zaha has told Crystal Palace that he wants to leave the club this summer in order to realise his dream of playing Champions League football.
The Ivorian winger, who has been with the Eagles since 2014, scored 10 goals and amassed 5 assists in a hugely impressive 2018-19 Premier League campaign, and now Zaha is ready to test himself at the highest possible level of club football.
Zaha has tried his hand at being a football A-lister once already in his career, during a short and ill-fated stint with Manchester United after he was signed by Sir Alex Ferguson for £15m in 2013.
However, after Ferguson's retirement that summer, Zaha was left in limbo by new United boss David Moyes who chose to leave the raw winger languishing at reserve team level.
In total, Zaha appeared in just 2 Premier League games for United before rejoining Palace in 2014, signing for the Eagles initially on loan before making his switch permanent in 2015 for a cut-price fee believed to be in the region of £3m.
Zaha quickly found his sparkle again at Selhurst Park and has dazzled supporters with his repertoire of tricks and unique free-styling wing wizardry for half a decade since.
At the age of 26, Zaha now feels like the time is right for him to fly the Eagles' nest and have a second crack at a higher standard of football.
More transfer news: Patrice Evra thinks Paul Pogba will leave Man Utd this summer. Check out the latest odds on Pogba's next club here!
More to offer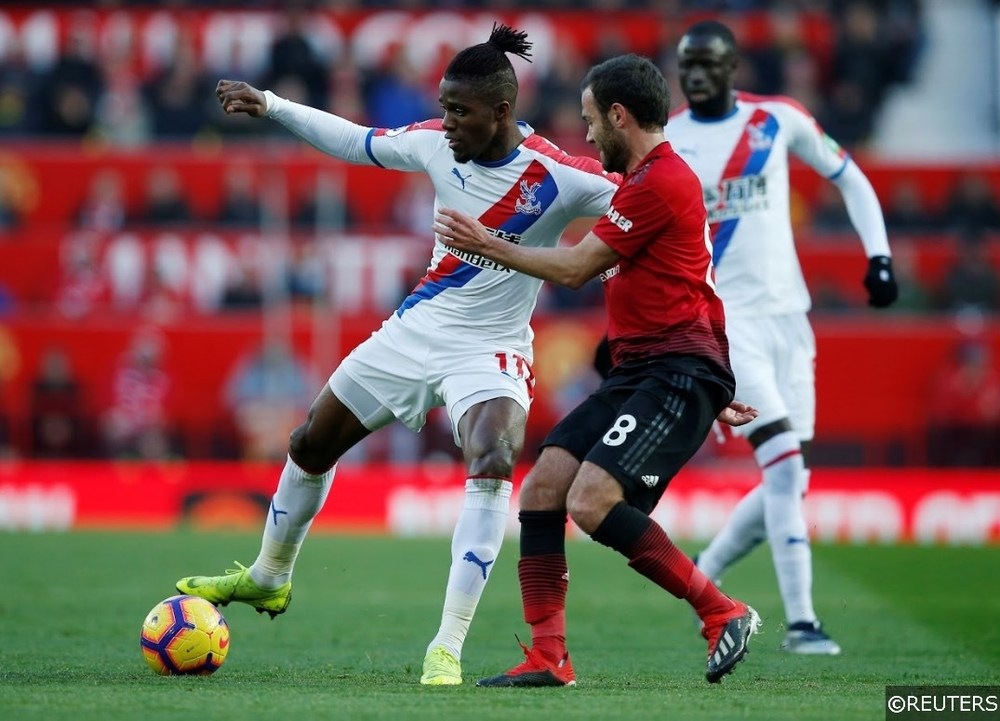 In an April interview with the Daily Mail, Zaha hinted at a summer move, saying:
"I have to experience the Champions League. I just need the opportunity, that's it. And I'll do the rest."
"I'm too ambitious. And not ambitious just to play for a top club, but to win things at club level and with the Ivory Coast.
"For me to be better, to achieve what I know I am capable of, I have to aim to play at the very highest level, to win trophies.
"I'm blessed to have come this far in my playing career. But I feel like there is so much more I have to offer."
Zaha will have no shortage of suitors this summer should he press on with his plans to leave Crystal Palace. Bundesliga giants Borussia Dortmund made enquiries about his availability in the January transfer window, though Crystal Palace's £70m+ valuation is thought to have soured the German side's interest.
The 9-times capped Ivory Coast international signed a new deal until 2023 with Crystal Palace last August, which means that it would take a sizeable offer to prise him from the Eagles' grasp.
Let's take a closer look at some of the early front runners for Zaha's signature:
Wilfried Zaha's next club odds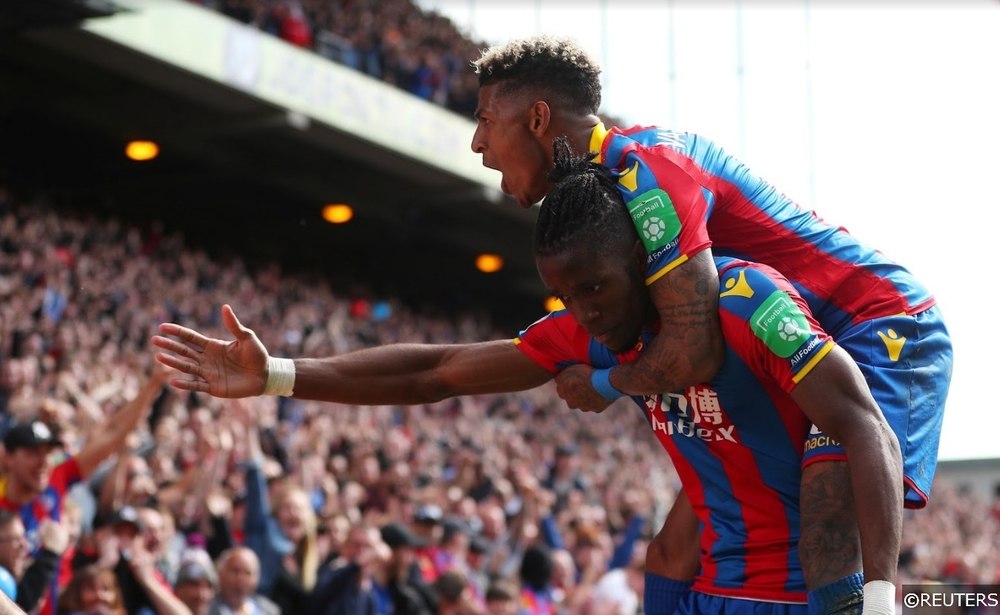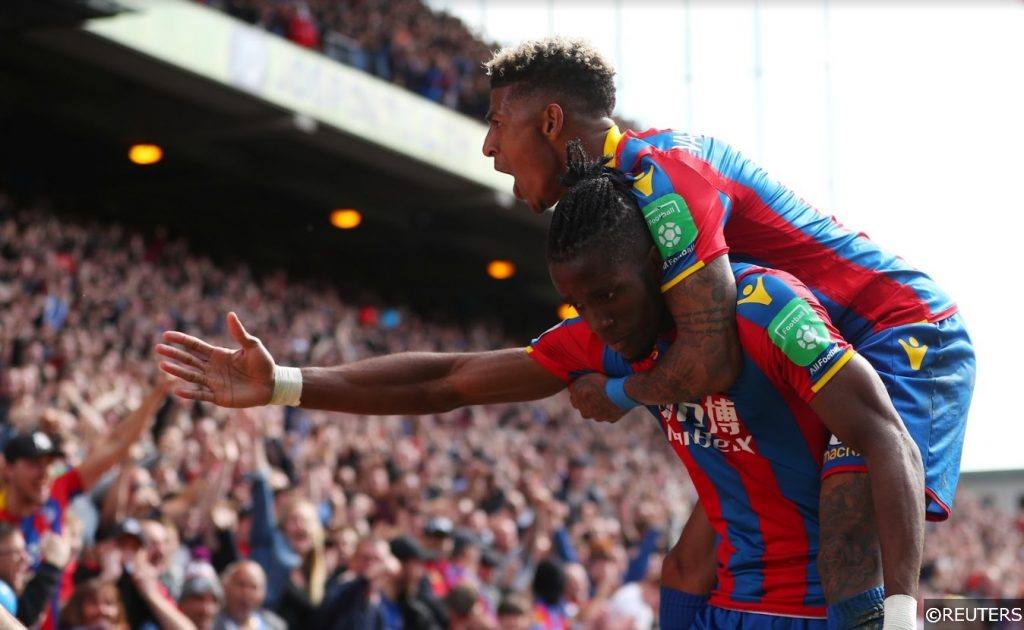 Arsenal – 1/2
In a 2013 interview, lifelong Arsenal fan Zaha revealed that a switch to the Gunners would be his dream move, and though the landscape has shifted considerably in the 6 years since then, a transfer to the Emirates would still hold some appeal.
Arsenal would however, need to beat Chelsea in the Europa League Final to secure the Champions League football that Zaha craves, while doubts remain about the Gunners' ability to meet the £70m+ fee that Palace are likely to demand for their star player.
Arsenal's urgent need to strengthen other areas of the team could also scupper any potential move for Zaha. While Unai Emery is certain to be in the market for reinforcements this summer, attacking players are thought to be near the bottom of the club's list of priority positions with the need for defensive improvements more pressing.
Tottenham Hotspur – 6/1
Like their North London rival Arsenal, Tottenham are believed to have had a longstanding interest in Wilfried Zaha, though Crystal Palace's valuation of the winger has so far been a price to steep for Spurs to pay.
Recent reports suggest that Mauricio Pochettino is set to be handed a transfer warchest north of £100m this summer however, and with that fresh financial clout behind him, the Argentine could rekindle his interest in long-term target Zaha.
With Champions League football guaranteed and an opportunity to stay in his home city, a move to Spurs would tick plenty of boxes for Zaha, but would the childhood Gunners fan feel comfortable pulling on Tottenham white?
Borussia Dortmund – 8/1
Expert talent identifiers Borussia Dortmund are still lurking on the periphery of the Zaha transfer action, waiting to make their move should an opportunity open up.
As a club, Dortmund are notoriously reluctant to pay enormous fees for new signings, instead preferring to zero in on players with potential before their reputation explodes, however, if Crystal Palace agree to lower their demands for their prized asset, der BVB could be convinced to make an exception for Zaha.
The future of current Dortmund right-winger Jadon Sancho could also impact Zaha's prospects. If the Bundesliga side choose to cash in on their phenomenally gifted teenager, they would have the funds to sign Zaha with cash to spare.
Club chief executive Hans-Joachim Watzke has already insisted that Jadon Sancho will not leave the club this summer however, which subsequently pours cold water on reports linking Zaha with a move to Germany.
Chelsea – 16/1
With Eden Hazard's huge 9-figure move to Real Madrid expected to be finalised in the early weeks of the summer, Chelsea will soon have a gaping hole in their frontline for a talismanic match-winner and a sizeable wedge of cash to fill it with.
While Wilfried Zaha falls just short of the consistency and class offered up by Eden Hazard on a weekly basis in the Premier League, the Ivorian's skillset still matches up well to the Belgian's.
However, Chelsea have of course, been hit with a 2-window transfer ban by FIFA, and the club won't be notified of the results of their Court of Arbitration for Sport appeal until mid-July.
Their market suspension won't effect their ability to agree deals in principle in the background however, and if the Blues are confident that their ban will be lifted, a move for Zaha could still be pencilled in for later in the summer.
Keep up to date with the latest Premier League predictions, news, betting tips and special offers here.