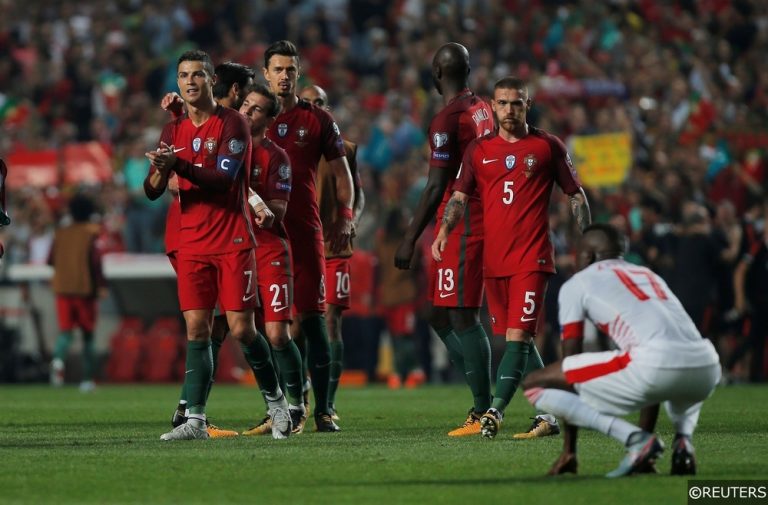 Before becoming a Sports Journalist for Free Super Tips, Aaron spent three years studying Sports Journalism at the University of Sunderland while taking in the Black Cats' 'glory years' under Martin O'Neill. Now back in Northern Ireland he turns niche stats into predictions for FST, while he's one of the few people on this island who is equally comfortable at Windsor Park and the Aviva.
Spain's managerial crisis took centre-stage in Group B, but Portugal are not short of problems. We recently ran through their strengths and weaknesses, but there's another major issue for the European champions to worry about.
While the Spanish players had their focus affected two days before their opener, some Portugal's key men have been distracted for weeks. They've had their futures cast into doubt, which is bound to distract from their duty in Russia.
Rui Patricio, William Carvalho, Bruno Fernandes and Gelson Martins have all gone up against their club bosses. The four players are among a group of Sporting stars who have sued the club to get out of their contracts, allowing them to walk away from the club on a free. They're now busy sorting out their club futures, which comes on the verge of the tournament in Russia.
Can the European champions get on with things, despite four of their squad dealing with huge issues in their club careers? We're looking at the whole ordeal, to ask just how big a part it's going to play in Portugal's hopes this summer.
6 Portuguese Stars Who Could Earn a Transfer this Summer
What Happened at Sporting?
The Lisbon club had been enjoying a strong campaign up until a couple of months ago. Overall, their run to two cup finals and the last eight of the Europa League seems strong. They spent much of the season pushing for a Champions League spot, and they went down to the final day holding their own fate in their hands. However, their final two matches of the campaign went wrong, and the club tumbled in to turmoil.
Even during the season there was unrest, which started after club president Bruno de Carvalho blasted his players on social media following their Europa League defeat to Atletico Madrid. Things hit boiling point when their final day defeat saw them surrender their spot in the Champions League places.
Days later, around 50 fans attacked the Sporting training ground as they prepared for the Portuguese Cup final. Players and coaching staff were all attacked in the incident. They collectively ignored Carvalho when he arrived in the aftermath, so it's not hard to see who the group directed their anger at. Days later, Aves beat them to lift the cup.
The incident allowed the club's players to free themselves from their contracts. Manager Jorge Jesus had already quit the Lisbon side, while leading forward Bas Dost is moving on too. However, the only departing players who are heading to the World Cup are the four Portuguese stars.
Official: Sporting's top scorer the last two seasons, Bas Dost(61 goals in as many Liga games since arriving in 2016), becomes the 6th player to terminate his Sporting contract.

The Dutchman was one of the most harmed during the fans' attack at SCP's training complex last month. pic.twitter.com/a6zcDpYEqa

— Jan Hagen (@PortuBall) June 12, 2018
Where do They go Next?
You'd imagine that each player is in a bit of dilemma, as they arrive at the tournament. While they will be focused on what could be the pinnacle of their career, finding a new steady gig will be on their minds. Obviously the four are all going to move on, and it helps that at least three of them were being chased before they became available on a free.
Rui Patricio was wanted by Wolves and Napoli, and there were even bids made for him before he tore up his deal. That's likely to give him a much bigger signing on fee wherever he goes, but how quickly he moves on could be decisive. The same can be said for William Carvalho; a player who came close to a West Ham move last season, who is now being linked with Everton.
The other two Portuguese stars are in slightly murkier waters. There are now moves being lined up for Martins and Fernandes, but they weren't being chased before. The pair are talented enough to get big moves, with Fernandes considered by many as the player of the year in the Primeira Liga. Benfica will likely chase them, while Fernandes is being linked with a return to Italy.
There's no question that the players will all be signed up with big contacts by the end of July. No one is worried about them going broke, but the players' focus could be dragged away from the national side. There's going to be a transfer frenzy around a couple of them at least, including the man who is Portugal's last line of defence.
How Does It Affect the Team?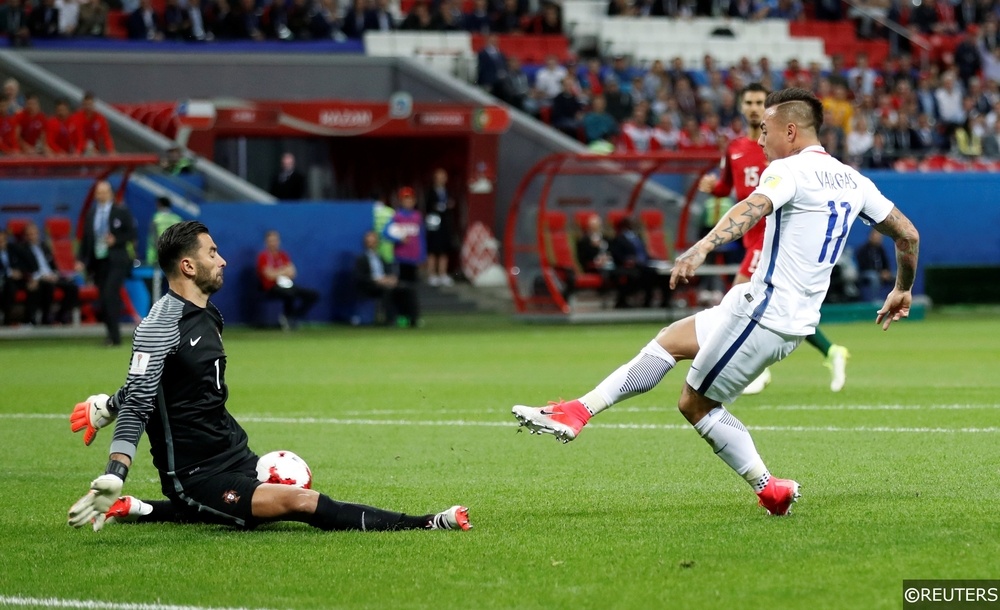 While Martins has played during the warm up friendlies, he's set to miss out when the real action begins. However, the other three players could have been seen as key for Fernando Santos. Both Patricio and Carvalho were big parts of their Euro 2016 success, and their role in the side this year is even bigger.
Those two are there to help out Portugal's weakest area of the pitch. Between the midfield anchor and the number 1 are two ageing centre-halves, 35-year-old Pepe and 34-year-old Jose Fonte. The duo have a good partnership, but they are creaking. Carvalho will have a huge role screening the defence, while Patricio will have to be prepared to rush out. After all, those centre-halves could be beat for pace by a wrapper in a light breeze.
The last thing Santos wants is to have to make changes to two key areas of the pitch. In addition, he didn't even bother to bring a true backup for Carvalho; so he'll have to play through daydreams about linking up with Mark Noble.
Bruno Fernandes has done enough to earn a spot in the team, but there's a potential Serie A clamour for him. AC Milan and Roma are interested, while apparently Inter have held meetings. Midfield competition is fierce, and a drop in concentration could take Fernandes out of the running.
Can Santos Salvage the Situation?
On the bright side, there's an opportunity here. If Santos can focus minds and shut down all transfer talk for a few weeks, his side could reap the rewards. The World Cup isn't just a festival of football, it's the sport's biggest window. Put yourself on show in Russia, and big interest will follow. Should his players feel the need to earn the biggest move they can, the European champions would benefit.
Obviously shutting down contact with agents is impossible. Press speculation won't stop. People will write articles detailing problems and focusing on the negatives.
However, Santos has a moment to turn this in to an opportunity. While the Spain drama opens up their group, the players could become inspired. A managerial move like that is the kind of jolt which could turn a team's fortunes. If Santos can pull it off, then Portugal can prosper from Lisbon's loss.
Follow Free Super Tips on Twitter to stay up to date with our daily tips and predictions or browse more football content on our website: