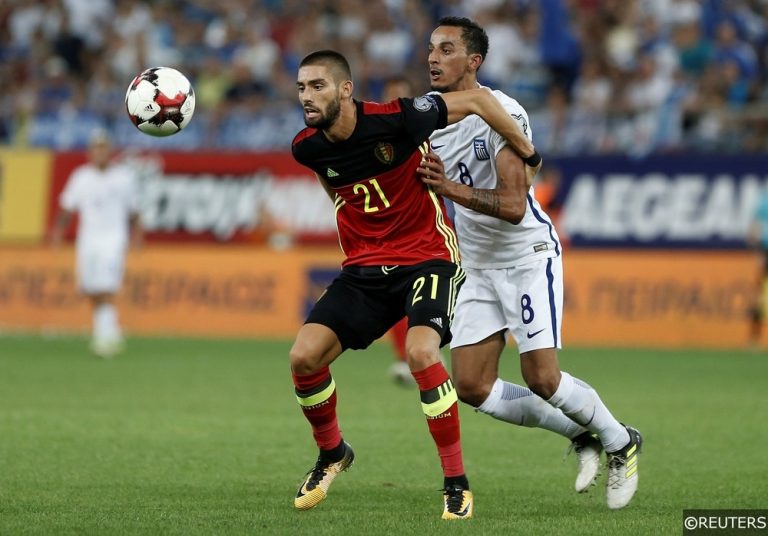 Content Editor at Free Super Tips, Alex was born in the shadow of Old Trafford and is an avid Man Utd fan. After graduating from university he combined his love of football, writing and betting to join FST and now closely follows goings-on in all of the top European leagues.
The month of the World Cup is officially upon us, and after just a few short weeks without a regular supply of top level football we can all begin to look forward to the return of the beautiful game.
It's precisely two weeks until the most prestigious tournament in the footballing world kicks off in Moscow, and now it's time for us to take a more detailed look into each of the World Cup groups. Here, we focus on Group G, where England, Belgium, Tunisia, and Panama will fight to secure safe passage through to the knockout rounds.
Group G kicks off on the 18th June when Belgium take on Panama in the Fisht Olympic Stadium in Sochi, with England's opener against Tunisia following later that day. Belgium are the bookies favourites to take the top spot with their vast array of talents, and in the bookmaker's eyes this is pretty much a two horse race. Both Belgium and England are huge favourites to qualify from the group.
Read More: Analysing England's Potential Starting XI
Belgium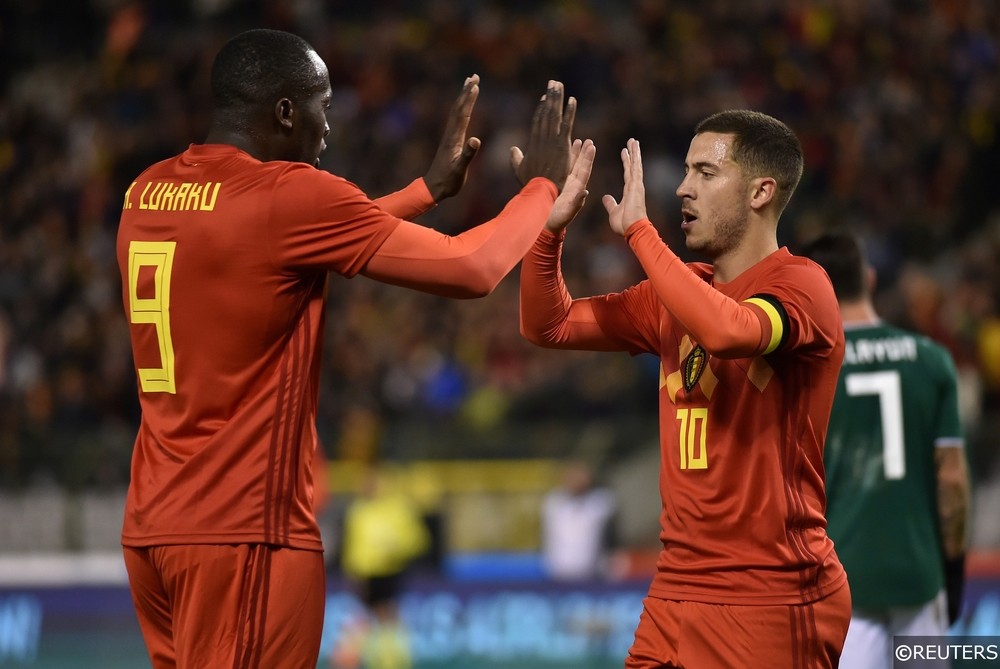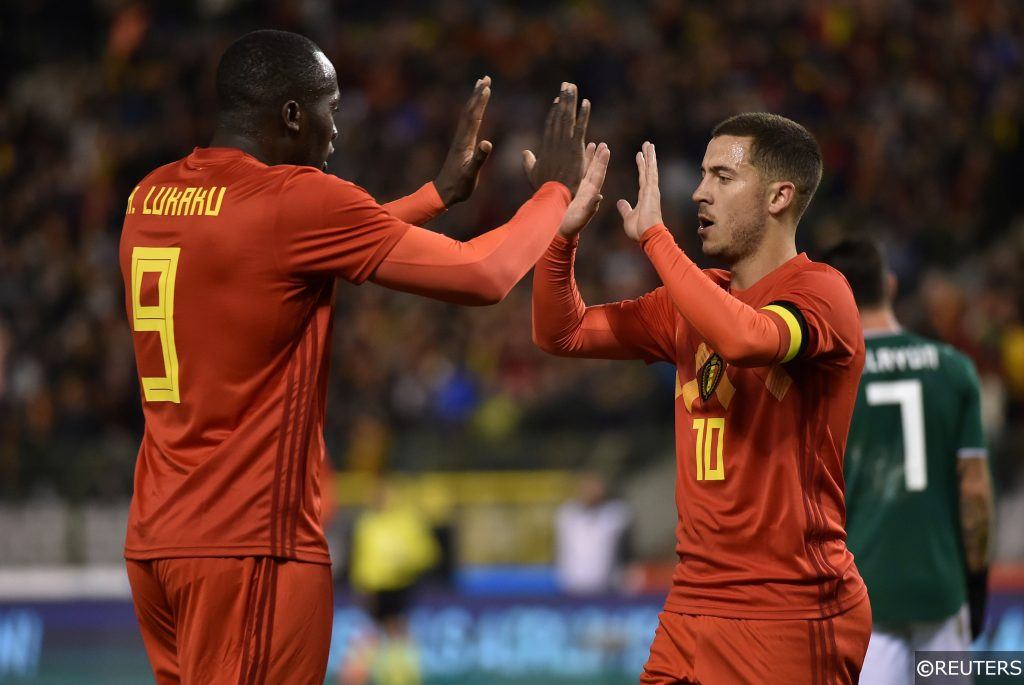 FIFA Ranking: 3
Best Finish: 4th Place (Mexico 1986)
This is the tournament that all Belgians have been waiting for for the past decade. It became apparent that something special was happening in Belgium as the likes of Vincent Kompany, Jan Vertonghen, Toby Alderweireld, Eden Hazard, Dries Mertens, and Axel Witself burst onto the scene as youngsters. They were joined a short while after by talents such as Romelu Lukaku, Thibaut Courtois, Thomas Meunier, and Kevin de Bruyne, with most hailing this as the golden generation of Belgian football.
This is where it all comes together for them. Their lack of teamwork saw them eliminated in the quarter finals of both Brazil 2014 and France 2016, but Roberto Martinez has made some bold moves in squad selection to try and remedy this problem.
It could be their last chance though: Belgium's entire defensive setup will be getting on in their years by the next World Cup, and all aged between 25 and 30 the talented attackers such as De Bruyne, Hazard, and Lukaku are at the peak of their powers. In all likelihood their squad will be significantly weaker in four years' time, so Roberto Martinez has the weight of ten years of Belgian dreams on his shoulders this summer.
England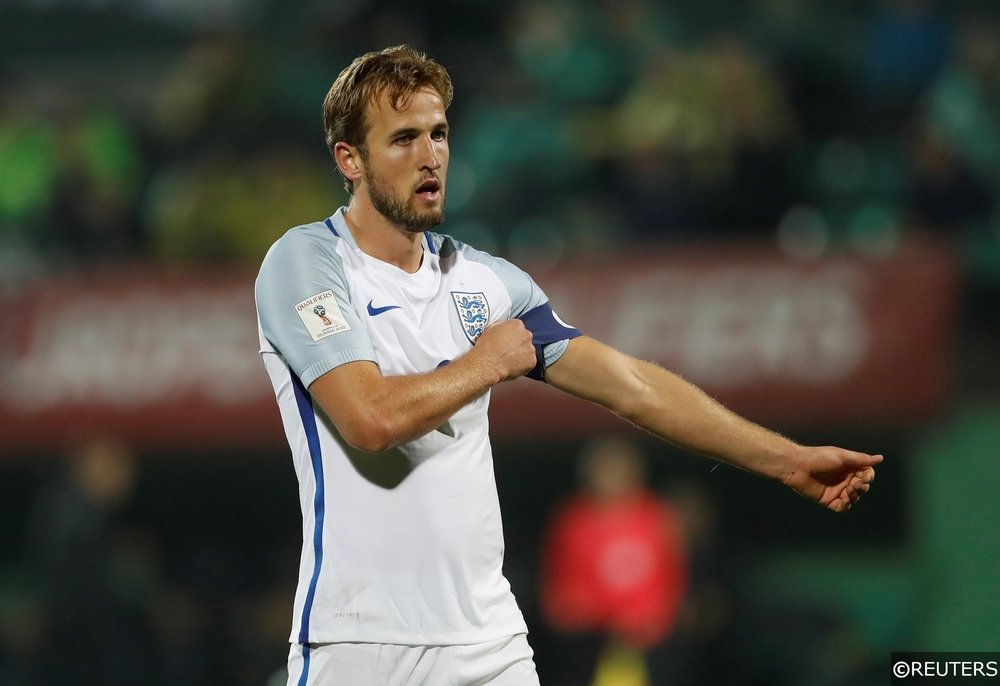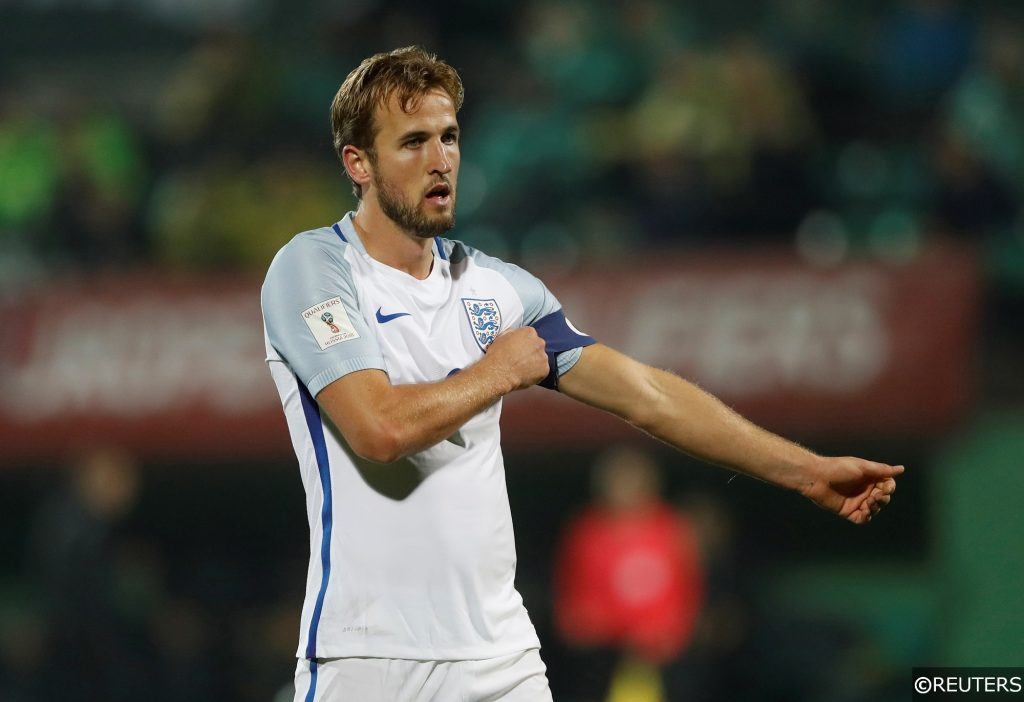 FIFA Ranking: 13
Best Finish: Winners (England 1966)
Another World Cup, another manager for England. Not since Sven-Goran Eriksson in 2006 have England had the same manager for two consecutive World Cups, and I think we all know how well that went. In fact, it was Gareth Southgate who compared his Swedish manager to Iain Duncan Smith due to his lack of managerial inspiration in 2002. Southgate will now find out what it's like to be on the other side of the touchline, although in all honesty he doesn't have much to live up to.
England haven't made it past the quarter final stage of a major international competition since 1996, despite and the so-called golden generation of Eriksson's tenure in the mid-noughties was a complete flop. Southgate has taken an approach that many fans have been begging for in this World Cup, selecting a youthful squad containing many players who are there purely on merit rather than reputation, barring a few exceptions.
Whether this works out or not remains to be seen, but Southgate has made it clear that this is a squad being built for the future. Only three of the 23-man squad are unlikely to be playing at the top level for the next World Cup, and many of them will be in their prime by the time 2020 rolls around.
Read More: England's World Cup Squad Overview
Tunisia
FIFA Ranking: 14
Best Finish: Group Stage (1978, 1998, 2002, 2006)
Tunisia were becoming regulars of the World Cup back in the mid-2000s, qualifying for three consecutive tournaments despite having only made it to one World Cup finals prior to that. The replacement of Roger Lemerre by Portuguese manager Humberto Coelho proved to be a rash move though after six years at the helm proved to be a rash decision though. They failed to qualify for the next two World Cups and have had eight different managers in the last decade, not to mention a national revolution.
Nabil Maaloul has managed to overcome these difficulties since taking over just over a year ago, leading Tunisia back to the World Cup finals and taking them to their highest ever FIFA World Ranking position. With Belgium and England in their group, they aren't expected to break their run of group stage exits though.
Tunisia's squad is rather underwhelming for a side ranked as the 14th best in the world. Sunderland flop Wahbi Khazri is their vice captain and leading scorer with 12 goals in his 35 caps, but Maaloul has built this into a team that is more than the sum of it's parts, so they could be a difficult side to beat.
Panama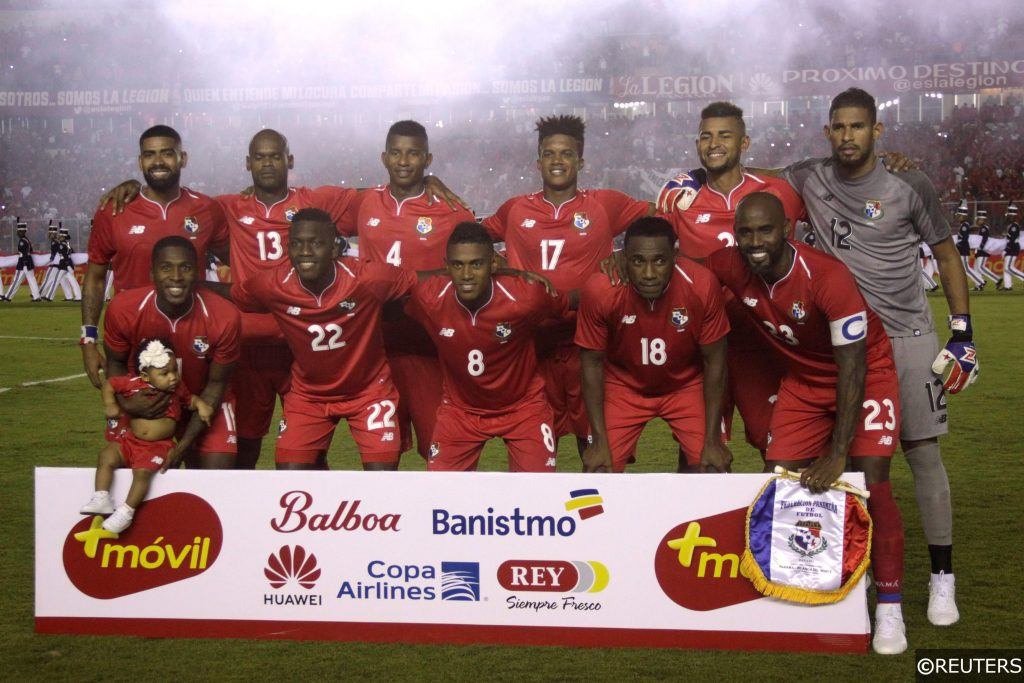 FIFA Ranking: 55
Best Finish: N/A
Manager Hernan Gomez and captain Roman Torres will go down in history for Panama. They, along with the rest of the squad, have led Panama to their first ever successful World Cup qualifying campaign, four years after they conceded two stoppage time goals against the United States to rob them of a place in Brazil 2014. Their 2- win over Costa Rica saw them exact their revenge though, with that result condemning the United States to a summer on the sidelines.
Panama aren't being given a hope of getting out of the group stages, but they come into the tournament with a vastly experienced squad who have played together for years. Six of the 23 men on the plane to Russia have over 100 international caps to their name, and it's this sort of telepathic bond that comes from playing alongside the same men for a decade that can prove the difference sometimes. It's a long shot for them, but for the vast majority this will be their one and only chance of excelling on the world's biggest stage.
Read More: Getting to Know the Panama World Cup Squad
Group G Fixtures
Round One
Monday 18th June – Belgium vs Panama – 4pm, Sochi
Monday 18th June – Tunisia vs England – 7pm, Volgograd
Round Two
Saturday 23rd June – Belgium vs Tunisia – 1pm, Moscow
Sunday 24th June – England vs Panama – 1pm, Novgorod
Round Three
Thursday 28th June – England vs Belgium – 7pm, Kalningrad
Thursday 28th June – Panama vs Tunisia – 7pm, Saransk
Who is Travelling the Most in Group G?
With the dust only just settling on a full season of gruelling football, many of the players heading to the World Cup are understandably fatigued. Add in another three fixtures within ten days and it becomes a big test of their fitness, but an underestimated factor in this is the travel distance they have to face. This is especially true in Russia, the biggest country on earth. Just as an example, the most easterly stadium being used is the Central Stadium in Yekaterinburg, and if you had your training camp in the city of St Petersburg that would require a 2,200km trip.
That's not a journey England have to make fortunately, but they still have a fair few hours on a plane to look forward to. Starting from their recently developed training complex in St Petersburg, England will travel 1,600km south west to Volgograd for their opener against Tunisia before making the comparatively short journey east to Nizhny Novgorod to face Panama. Their final group match sees The Three Lions head briefly out of Russian territory and over to Kaliningrad, just across the border from Poland, in a potential group decider against Belgium. In total the England players will travel 7,561km for their three group games. This would take some 105 hours on the team bus, but thanks to the Wright brothers they only have to deal with 13 hours of air travel.
This may seem a reasonable journey when compared to the 12,000km that Egypt, the World Cup's most travelled team, have to go through, but it's actually the furthest distance that any team from Group G have to face. Belgium come in at second, with trips to Sochi and Kaliningrad making up the vast majority of their travelling time. Round 2 sees them face Tunisia in Moscow, which just so happens to be the city of their training camp. In total, Roberto Martinez and his 23 hopefuls will travel 5,803km and spend ten hours on the plane. Panama come in third with a distance of 3,843km to cover, taking six hours in total, again aided by the fact that one of their group games is played in the city of their training camp, Saransk.
Tunisia's logistical officer is in for a pay rise though. The aptly nicknamed Eagles of Carthage have to spread their wings for just five hours in order to cover the 3,241km between their games, once again helped on by the fact that their Round Two clash with Belgium is close to their training camp in Moscow. Perhaps somebody should have told the FA that it might be advisable to choose a training camp even vaguely close to where some of your matches are being played.
Who Will Qualify from Group G?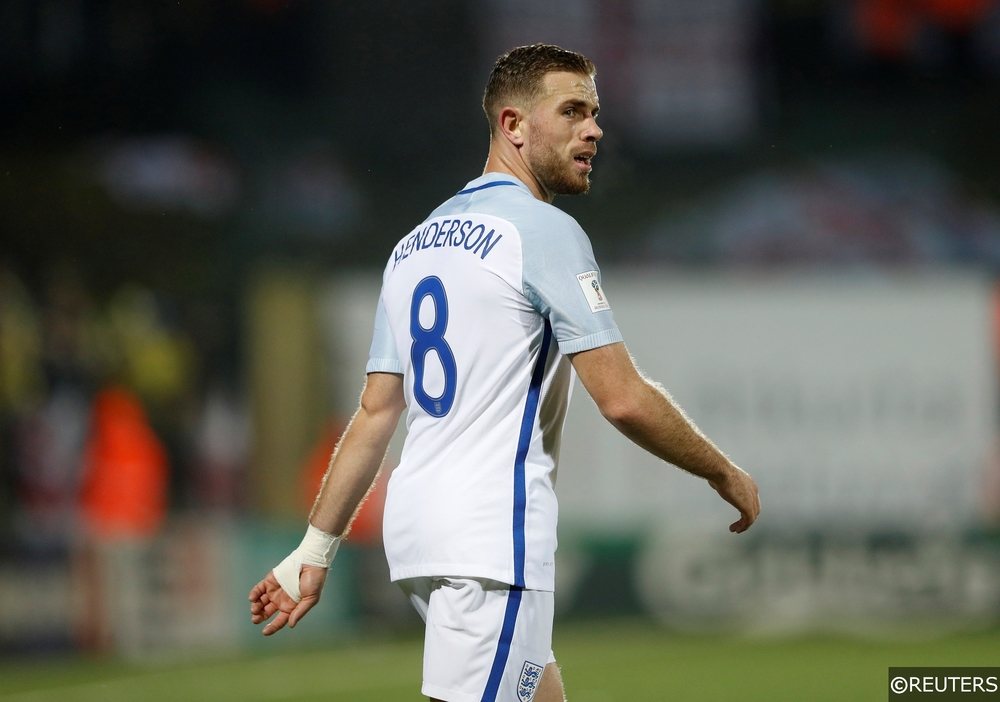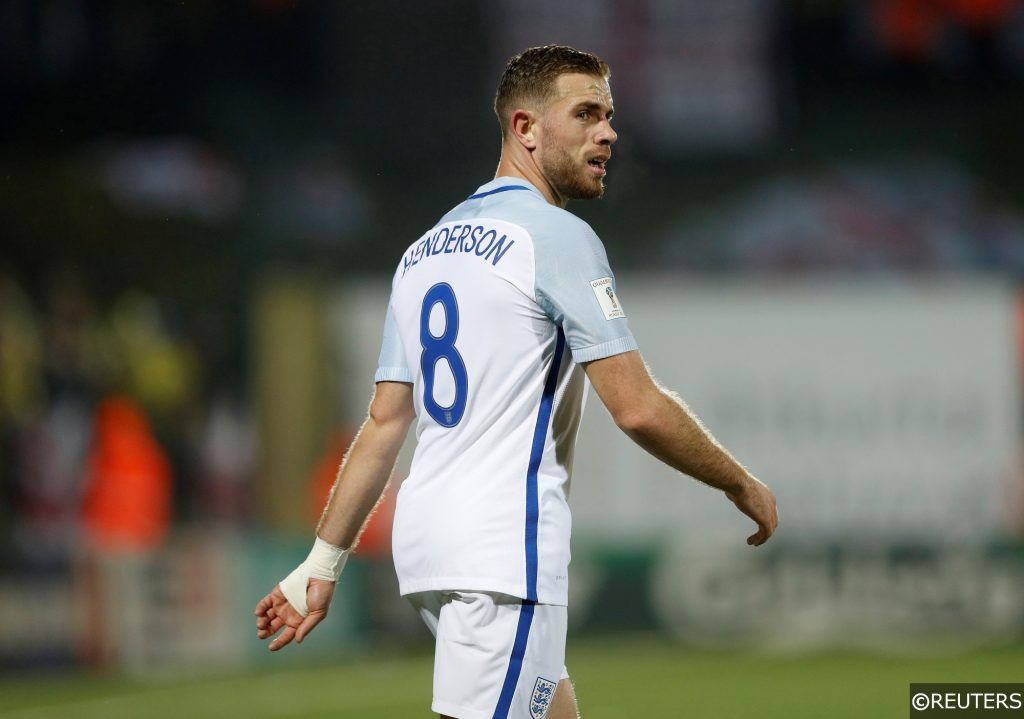 It's abundantly clear what the bookies thing of this. Despite travelling almost twice the distance of Panama and Tunisia, the talents of Belgium and England should be more than enough to take them through the the knockout stages in Russia. Nothing is set in stone though, and we would do well to remember that just four years ago the minnows of Costa Rica topped their World Cup group ahead of England, Italy, and Uruguay.
The most likely outcome is a top two finish for the Europeans though, but then it's all a case of who will take the top spot. The final group match is likely to be the decider, with both Belgium and England expected to win their opening two matches. Belgium's attacking capabilities mean that they could well be leading on goal difference coming into this, meaning that England would need a win to take 1st place.
Finishing 2nd isn't the end of the world though. The winners will face the runners up of Group H, whilst the runners up of Group G face the winners of Group H. Considering Group H consists of Poland, Colombia, Senegal, and Japan, who are pretty evenly matched sides, it's unlikely to make a huge difference in the grand scheme of things.
Follow Free Super Tips on Twitter to stay up to date with our daily tips and predictions or browse more football content on our website: