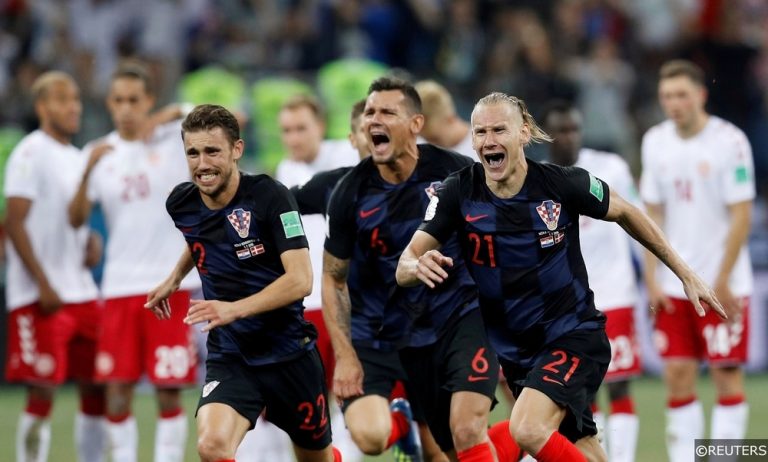 Simon Winter
@simonjwinter
Born in the south east of Ireland, Simon put his life-long love of football to good use when he started a successful independent blog in 2010. That opened up an alternative route to a career in journalism, and having had work published across a number of sites and publications, Simon joined the staff at Spotlight Sports Group in 2018.
Steel, resolve, determination and mental fortitude aren't traits that you would readily associate with the Croatian national team. Experts will tell you that mastering the psychology of sport is every bit as important as conquering the physical aspects of your chosen activity. It's a mastery that Croatia have never been able to achieve, until now.
Against Denmark, Croatia finally ousted the inner demons that had been festering in their collective psyche since Euro 2008. Both Luka Modric and Ivan Rakitic, heroic scorers in the shootout against the Danes, missed early penalties in the Quarter Final shootout against Turkey ten years ago in Vienna. Croatia had deserved to win at the Ernst-Happel-Stadion, though fate had other ideas.
The spot-kick defeat against Turkey had haunted Croatian football for a decade, bludgeoning through the thin veneer of confidence in what was a relatively young squad. Luka Modric was just 22 in Vienna, Ivan Rakitic only 20. Croatia found it difficult to repair the damage sustained that night and their mental fragility was exposed again when they failed to qualify for the World Cup in South Africa two years' later.
Euro 2012 would end in disappointment too, with Croatia exiting the group stage of the competition from a tough section that included Spain and Italy. They also failed at the first hurdle at the 2014 World Cup in Brazil when expectation was understandably high – 6 of the players who started against Denmark also played in Croatia's 1-3 crucial final group game loss to Mexico in Recife four years ago. Croatia made it to the Last 16 of Euro 2016 where they were beaten in extra time by eventual winners Portugal, though the post-tournament autopsies agreed it was more Croatian potential unfulfilled rather than progress made.
Read More: Where did it all go wrong for Spain?
Exorcising the ghosts of 2008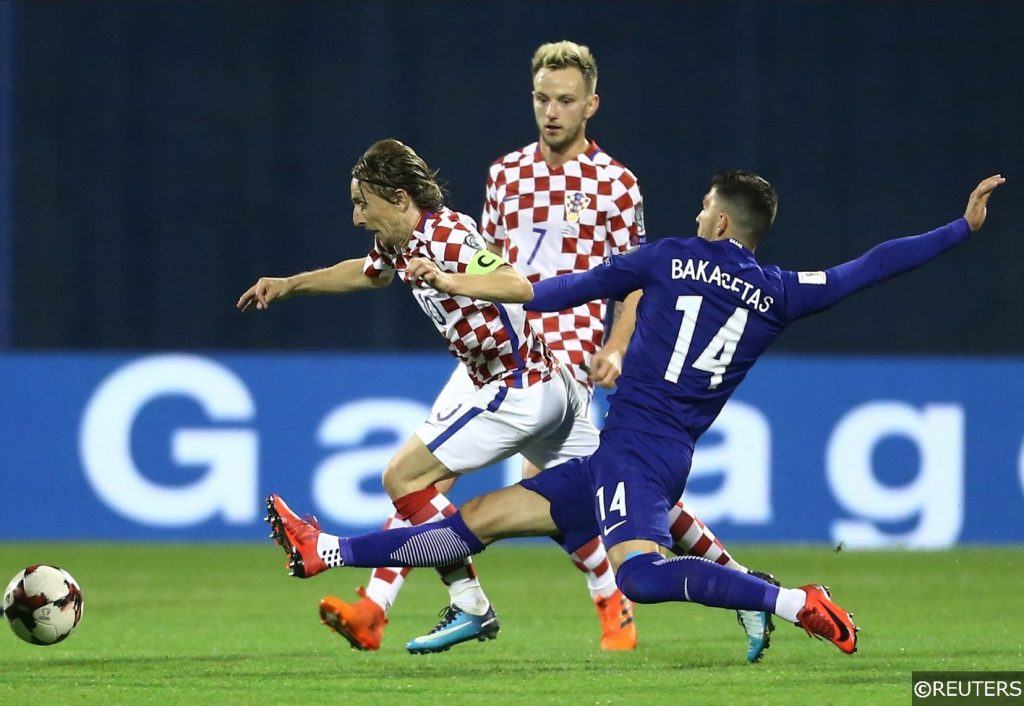 Croatian supporters could be forgiven for fearing the worst when Luka Modric's feeble penalty was diverted by a sprawling Kasper Schmeichel in the 116th minute of extra time. There were as many exhales of bleak resignation as there were cries of heartbreak when their captain's hesitant attempt was parried.
Really, the miss was tough on Croatia, who were denied a winning goal by a cynical foul by Denmark's Mathias Jorgensen. Here the punishment most certainly didn't fit the crime – an open goal was suddenly transformed into a net guarded by a six-foot two combination of good genes and great reflexes. Jorgensen's illegal intervention handed Schmeichel the chance to redeem himself after he had been skilfully rounded by Ante Rebic just moments earlier.
From the resulting spot-kick, Modric's leg almost seemed tethered to some unseen force and his effort never looked like going in. However, roughly ten minutes later, Modric severed the icy grip of 2008 and buried Croatia's 3rd spot kick of a shootout dominated by opposing goalkeepers.
Fittingly it was Ivan Rakitic who sealed the win, caressing Croatia's 5th penalty to Schmeichel's right when the Dane had guessed left. The celebrations were euphoric – it was a win that was a footballing version of live-action therapy, helping Croatia to finally shed the traumas of 2008.
Read More: World Cup Last 16: 5 Key Battles That Could Decide The Outcome of England vs Colombia
Winning without playing well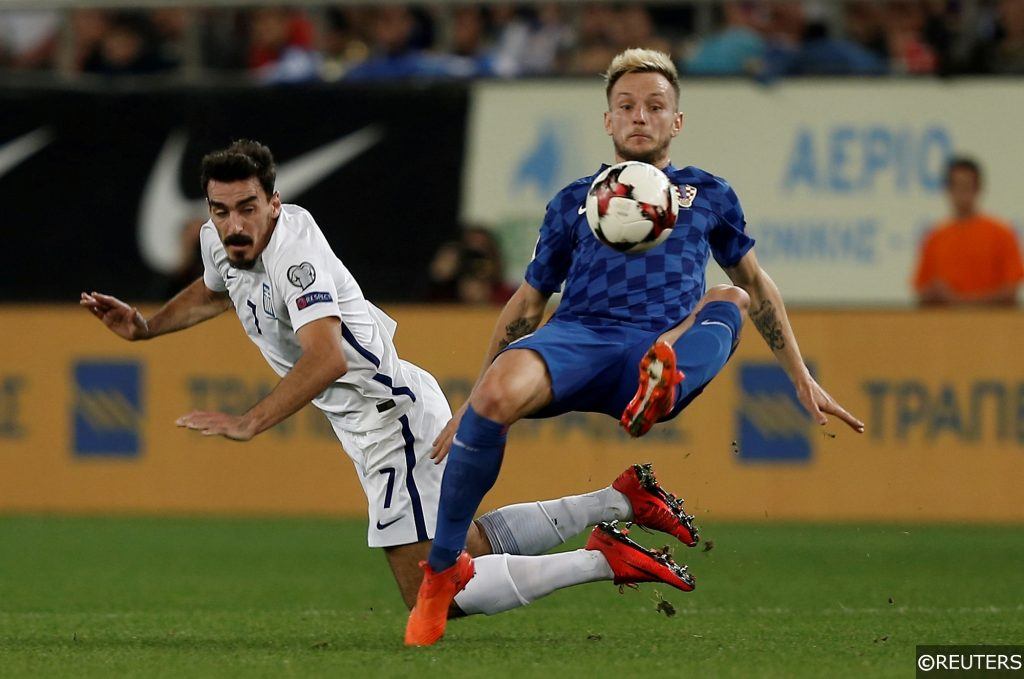 This generation of Croatian players are among the most celebrated technicians in world football and against Denmark, they proved that they have the balls to match their ball skills. Over the 120 minutes in, victory in Nizhny Novgorod never looked certain and in many ways, Åge Hareide's Denmark were just about the most unideal opponents for the Croatians to play.
Under Hareide, Denmark are expertly drilled and motivated. Their squad is low on star quality (bar Christian Eriksen of course), but with high class ability often comes unmanageable ego. Playing without the narcissistic self-indulgence of super-stardom, the Danes know they have to work harder for each more other than most.
Their preference for sitting deep and squeezing the space in their defensive third meant that the Croatian attack, which is heavily characterised by their pace in wide positions, was left with little room to operate in.
For the most part, Denmark ensured that there were no pockets of space for Modric and Rakitic to spray passes into and it left Croatia looking unimaginative and ponderous in possession. Croatia had 22 attempts on goal during the 120 minutes of play, though the statistics don't fully illustrate how few of those attempts were clear cut.
Knocked out of their usual flow, Croatia instead displayed a canniness and ability to play on a more attritional landscape. And though it would be unfair to suggest that their eventual win was eked out, the manner of their performance certainly wasn't pretty.
But we know just how well this Croatian team can play, so the fact they showed a completely different side to their character is an undoubtedly positive thing.
Read More: Who Should Portugal Blame for World Cup Exit?
Better on the counter attack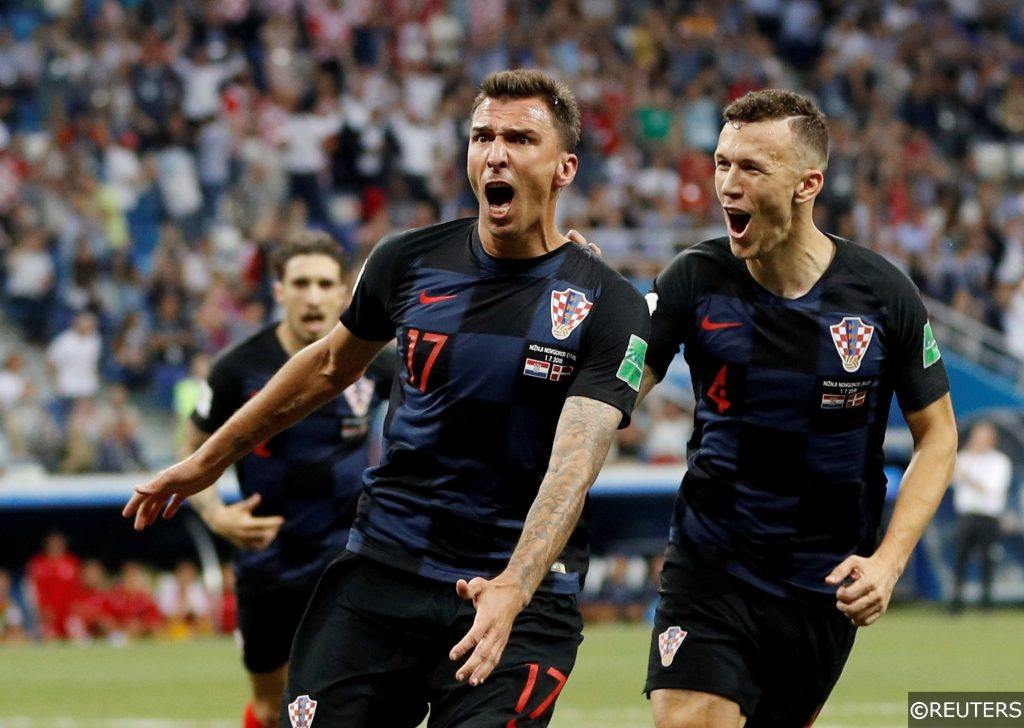 Against Denmark, Croatia were burdened with 53% of the ball. Burdened might seem a strange word to use in this instance, but the Croats are a much more fluid side when they explode forward from deeper positions. With Denmark opting to defend close to their goal, Croatia were left with the lion's share of possession and it simply didn't suit them.
Croatia's most emphatic performance of the World Cup so far was produced against Argentina in the second match of the group stage. Against the Argentines, Croatia had just 42% of the ball, though their use of hard-hitting fast transitions exposed the South American's backline time and time again.
Croatia will have to override their preference for counter attacking against Russia in five days-time. The host nation average more long balls per game (64) than any of the remaining teams in the 2018 World Cup. The Russians will almost certainly set-up a deep defensive line to help compensate for their lack of pace at the back. That means Croatia will have to adopt the patient approach for successive games, unless of course they can score early and draw the Russians out.
How far can Croatia go?
Zlatko Dalić will be keen to supress any delusions of grandeur or World Cup winning fantasies in his squad, though he must know that Croatia are probably the strongest team left on their side of the knock-out draw. Having obliterated a decade of mental blockades in one evening's work, Croatia can play with the extra freedom that their penalty shootout win over Denmark has earned.
Croatia will be favourites to end Russia's World Cup adventure in their quarter final meeting on July 7th and from there a place in the final itself is within sight.
Follow Free Super Tips on Twitter to stay up to date with our daily tips and predictions or browse more football content on our website: