Simon Winter
@simonjwinter
Born in the south east of Ireland, Simon put his life-long love of football to good use when he started a successful independent blog in 2010. That opened up an alternative route to a career in journalism, and having had work published across a number of sites and publications, Simon joined the staff at Spotlight Sports Group in 2018.
Attentions turn to Samara this week, as the city situated in Russia's southwest gears up to host the World Cup Quarter Final clash between Sweden and England.
Ahead of this weekend's crucial knock-out tie at the Cosmos Arena, we caught up with Swedish fan and football writer Glenn Holvik Gustavsson to assess the mood among the Blågult support.
Make sure to read our expert Free Super Tips Sweden vs England predictions, betting tips and match preview here.
Have you been impressed by Sweden's World Cup performances so far?
Yes, but I was already impressed in the qualification. We had some really good games against Italy, Netherlands and France. Ola Toivonen scored a late winner against France in extra time in Stockholm. From that moment I really began to believe in this team.
What's the mood like in Sweden? Are fans optimistic about the team's chances against England?
I am used to talking about football, but nowadays everyone wants to talk about the miracle in Russia. It is really fun! Swedes are fanatical about our football and now everyone is optimistic. The way to the Final and teams that are left have made us more optimistic.
Have Sweden really been better without Zlatan?
This spring everyone talked about that. Now we mostly talk about his odd commercial-films. In Sweden most commercials include Zlatan and his companies. Really silly. Zlatan has been important for Swedish confidence and when he was one of the best players he was really good in national team too. I think Zlatan has inspired many Swedes. We won the U21 European Championships in 2015 and I think many of the players had Zlatan as a role model.
The new coaches Janne Andersson and Peter Wettergren have had a bigger impact on the team than Zlatans departure…I think.
Read More: How Sweden are thriving following the 'Zlatan era
What do you think Sweden's biggest strengths and weaknesses are?
The morale in the team is the best I ever have seen. They believe in what they are doing and everyone knows their role. We know that we need to play securely with a good defence, and we are doing it really good. Maybe the best in this tournament. After every game that feeling improves more and more.
This tournament we have created many good chances, but we are of course not so good as many of the other teams in the quarter finals. Our offensive players like Berg and Forsberg haven't been so good offensively like they have been defensively. Berg was our best goalscorer in qualification but hasn't scored a goal in the World Cup. But, now maybe they'll score some goals against England?
Read More: Scouting Sweden: What are the strengths and weaknesses of England's World Cup Quarter Final Opponents?
What do you think England's biggest strengths and weakness are?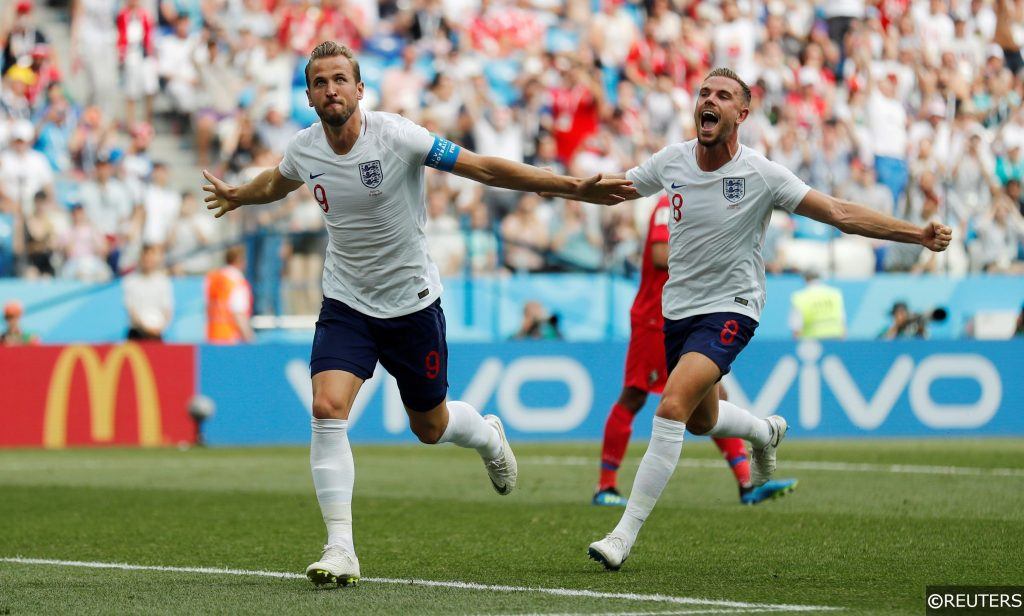 I like their 3-5-2-formation. They are more flexible and could change a gameplan really quickly. That formation could easily be a 5-3-2 in the defensive. This new England seems to be a really quick and modern team with the world's best player up top. Harry Kane is absolutely the best player in the world.
England is strong this year and it is not easy to find a weakness. I have been impressed by the team in the World Cup and I think they are better on all positions than Sweden. But the team haven't met so good teams and the game against Tunisia shows that they had some problems. But the late winner shows they have some good morale in the team.
How would you describe Sweden's style of play?
A compact 4-4-2 with working class heroes on every position. 🙂
We play easy and take every opportunity that we get. Forsberg is the player who has more freedom in the offensive play and Granqvist is the big leader.
Are there any particular England players you are worried about?
Harry Kane of course.
Then I think quick players like Sterling and Lingard easily could attack behind our defenders. Against South Korea we saw some threat behind our not so quick defenders.
Who do you think have been Sweden's best players in the World Cup so far?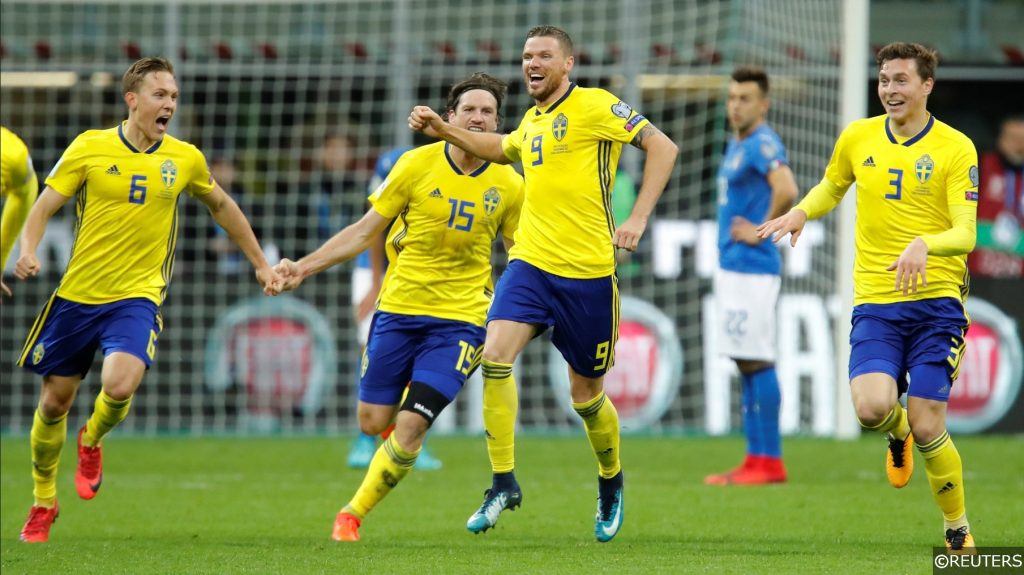 Victor Nilsson Lindelöf and Andreas Granqvist. Everyone talks about Granqvist but Nilsson-Lindelöf have been extremely good. He never makes a mistake and can calm down the team. Mourinho could have some problem to not play him for Manchester United this autumn.
Read More: Sweden vs England Stat Pack
How do Swedish people generally view this England team? Are they rated highly?
Swedes have seen English football on television since the 60s. Premier League is the second largest league behind Allsvenskan here. We know the players very well and we know there are some good players.
We often talk about the cocky Englishmen who think they are the best in the world. We often laugh about the English media writing about England and other teams. Even in this tournament. Many Swedes would love to beat England on penalties. The usual picture about England's national team lives here in Sweden.
But I think the English team aren't so cocky this time. I hope they are cocky and lose.
How do you see the Quarter Final playing out?
England will have most of the possession and I think we will not see any goals in the first half.
After we beat Mexico in the group stage I told everyone that I thought we will beat England on penalties in the quarter final. That bet remains.
You can find Glenn Holvik Gustavsson on Twitter here @glennholvik
Follow Free Super Tips on Twitter to stay up to date with our daily tips and predictions or browse more football content on our website: