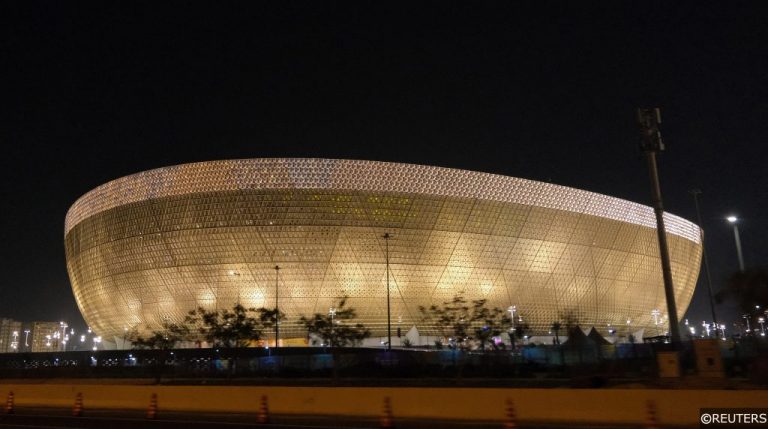 After 59 caps for Germany and almost 200 appearances for Liverpool, Didi Hamann has seen almost everything there is to witness in football at the highest level.
Following a short two-day break in World Cup action, the former midfielder sat down with Free Super Tips to discuss all things England, Germany, Liverpool and who he fancies to win the coveted Jules Rimet Trophy.
---
What have you made of the World Cup so far and who is your pick to win it?
"I think it's been really good, with quite a few upsets so far, which we didn't have to that extent in more recent tournaments. We've also had some stunning performances, and to see one of the lower ranked teams like Morocco still in the tournament is great.
"We've seen some of the bigger ranked nations struggle against teams sitting deep, and it just shows what can happen. It's hard to create chances from open play in this scenario.
"6 or 7 of the last 8 could win the tournament. I just have a feeling for Argentina after their early loss to Saudi Arabia. The way they came back against Mexico and then the narrow win over Australia.
"Sometimes in the big tournaments, you need these situations where you come back from being up against it. They got their disappointment out of the way early, and now they can be full of confidence for the rest of the World Cup."
What are your thoughts on England- the huge game against France on Saturday and their overall prospects for the tournament?
"England has a chance as good as any. It's a tough game against arguably the most impressive team so far in France, but they haven't done much wrong either.
"Apart from the US game, they have been impressive. They got out of the group which is the main thing, something Germany couldn't do.
"They have attacking options and lots of talent around the pitch. Southgate is using those attacking options a bit more now, and if they beat France on Saturday, with Portugal or Morocco to come, then they will fancy their chances of reaching the final.
"They have a decent chance. They're probably underdogs against France, but I wouldn't rule them out of getting through."
What is the mood like in Germany following a second straight group stage exit at the World Cup?
"In a way, you're always in transition in International football. It's been great to have players who have carried the team in the last 10 years. Overall though, you have to feel pretty disillusioned.
"We haven't produced a centre forward for the best part of 10 years. We haven't really got a holding midfielder, and both sides of the full-back position we're struggling.
"Even when we won the competition in 2014, we played with four centre-backs across the defence. We just don't seem to be producing the players anymore.
"Having said that, I think the team should have qualified for the last 16. Seeing Spain go out earlier this week makes it even worse, as they could have had a great chance to go deep into the tournament.
"The Director of Football left recently (Oliver Bierhoff), and I would expect the manager to follow soon too."
Talking more about Hansi Flick; should he be given more time, or do you think that will be the end of his time in charge? Who do you want to replace him if he goes?
"I believe they have a meeting today (Wednesday) to analyse the tournament and see how to move forward.
"He's been in charge for 18 months and didn't manage to properly form a team. You always think Germany will turn up at the big tournaments and they just haven't in the way you expect them to.
"I see no reason why he should stay on. He's always talking about the Euros at home in 2024 (hosted in Germany). Under his leadership, I wouldn't be too confident. Whether they will change things or not, I don't know.
"Unlike many other top nations, we've never had a foreign manager in charge of the national team. It can certainly transform things. A different perspective could be good, and I would certainly be open to it.
"The obvious candidate from home is Thomas Tuchel. He's available at the moment, but whether he wants the job is potentially a different story. Either way, a big change is definitely necessary."
With Germany in transition, do they simply have to keep faith in their young crop of players?
"Youth development is a big thing. If you look at the players France and England are producing at the moment, we're not really anywhere near that level.
"That's nothing to do with the current first-team, though. The income that these big tournaments can generate when you go far is so important. It can really help to fund grassroots football.
"It's important to give the young players a chance now. One or two of the older players might retire. Time waits for nobody, and I think now is the time to give as many of the younger guys a chance as possible."
Who should Liverpool look to sign in the summer? In which areas do they need fresh legs to compete with Man City again?
"I think midfield is the area where improvement is needed. I don't think they've had a goalscoring midfielder for quite a long time now. They also need some greater physical presence there.
"A player like Joelinton- I know he hasn't scored much this year, but he's got strength, pace and he can finish. That's the area they need to add more.
"All other areas look fine to me. Replacing Mane was always going to be a tough job, but I think Nunez will come good. I can't see how he won't score goals with the pace and power that he has.
"Van Dijk has made a few mistakes, which he hasn't in recent years, but he's still an excellent player. Midfield is where the numbers are needed."
Do you think fresh Liverpool ownership could give Liverpool a boost going forward and build on Jurgen Klopp's legacy?
"Of course, there's always a risk when new owners take over. But there's also a chance to grow if they do decide to sell the club.
"If you look at the last few years since they bought the club, Klopp managed with a limited budget compared to other top clubs and was still incredibly competitive with the best.
"In the last 10 years, they have been exceptional for Liverpool as owners. They let the football people get on with things.
"Overall, I think it's hard to find better owners than what we have at the moment."
Would you prefer Klopp as the manager of Liverpool or Germany right now?
"He has been in charge for six or seven years now. We know how stressful it is to manage a club of that size, with the pressure and media commitments. I think he has another three years on his contract.
"If the national team job comes up; assuming the new manager does well, that job might not come up again for a number of years.
"Germany probably needs him more than Liverpool at the moment, in a funny way. I believe Liverpool will have him for a few more years, probably for as long as he wants to stay there after everything he's done for them.
"They seem to be a bit more on track now after a shaky start to the season. The German national team issues look far deeper than anything they have had at Liverpool since he took over."
How impressed have you been with Jude Bellingham in this tournament, and who do you think he'd be a good fit for next season if leaving Dortmund?
"I think he would fit in anywhere, if you look at the type of clubs interested. Real Madrid, Liverpool, Manchester City.
"It shows you how highly rated he is for those clubs to be linked, and we're probably talking about a £100 million fee at least for him.
"He has been exceptional. The way he takes responsibility, he has carried the Dortmund team in the first half of the season, they have been poor overall apart from him. They're already nine points behind Bayern Munich.
"In the modern day, he's the type of player you look for. 20 or 30 years ago, the way we were brought up was to make those decisions and take responsibility. You don't mind a player making a mistake, you just want to see them stand up to the task. That's the most impressive thing about him, he leads by example.
"At times for Dortmund he has tried to do a bit too much, which has maybe slightly impacted his performances in a negative way.
"He doesn't need to do that as often for England, because he has two very smart players in Declan Rice and Jordan Henderson alongside him. He also has quick players ahead of him.
"The way he's played in this tournament is sensational. He has a big role to play on Saturday, and where he goes next is up to him, really. Whether it's back home in England or elsewhere. I'm not surprised at the level of interest in him."
Have you been impressed with Harry Maguire so far in this tournament after a rough spell with Manchester United?
"I have to say, I couldn't speak any higher of him. The stick he gets from the English press and some fans, it has become a trend to criticise him.
"He was excellent against the US- when the attacking players don't play well, that's when you need your defence.
"England can outscore teams on their day, but if they don't turn up, like against the US, he was the best player on the pitch for them and a big reason why they kept a clean sheet.
"Considering the issues he's had at Manchester United, he has been phenomenal. When you talk about mental strength, he has shown plenty and I have to take my hat off. He has played very well after everything that's been said about him in the last 6-12 months."
What do you make of the standard of refereeing in this World Cup so far? And what have your thoughts been on some of the VAR decisions that we've seen?
"I've never been a fan of VAR, I said from the start. I don't think it does the game any favours.
"Looking at the last few years, we've gained little and lost a lot. Fans not celebrating goals and waiting for checks to be complete takes the emotion out of the game.
"However, I think the way it's been used in this tournament is a huge improvement to how it's been used in the Bundesliga and Premier League.
"Apart from the Messi and Ronaldo penalties, they've got most of the decisions right. The only real issue is the offsides.
"We have had moments where we didn't know why it was offside, or even how it could have been offside. I'm not sure that semi automated technology is the answer going forward."
Do you think Brazil overstepped the mark with some of their goal celebrations against South Korea, or is this simply part of the game? What about their 3rd choice goalkeeper sub?
"I think it was slightly disrespectful, yes. It turned into a bit of a dance-off. With each goal, they all tried to top each other's celebrations.
"If they score and want to do a little dance, fair enough, we see teams from other nations do it all of the time. It does bring something to a tournament like this.
"That being said, against South Korea it turned into a dance-off. When they did it after the third and fourth goal, when the game was well and truly finished, my first thought was that in a couple of weeks time, someone else from another country will be dancing in front of them.
"To then bring on a third-choice goalkeeper was bad for the game and tournament. Neymar said after the game that things are going well and they expect to win it. Well, I think there's every chance someone else will win it.
"What they did is not in the spirit of the game. To change a goalkeeper is a big no-go. It's an unwritten rule that you don't do that, it's disrespectful to the opposition.
"As we know in football or in life, a lot of these types of things come back to haunt you. I won't be surprised if it's the same story here."
We always see one or two big transfers after excellent World Cup performances – who do you expect to be linked with moves in January as a direct result of this tournament?
"We mentioned him earlier, but I have to say Bellingham.
"Other than that, you'd have to consider Mbappe. When he accelerates, the whole stadium stands up and there's a roar in the crowd. I'd go with those two as the players who have really further added to their value."
What is the key for England against France- how do you stop Mbappe, and what do they need to do in order to win?
"I think the obvious one will be Kyle Walker. He maybe doesn't have the pace of five years ago, but he's still very quick.
"It's going to be a joint effort from England. Whoever plays further up the pitch ahead of Walker will need to help him out, to try and give Mbappe as little space as possible.
"If he does get the ball and go past the first one or two players, then the third and fourth players constantly need to be aware.
"You can't fully take a player like that out of a game because of his pace and skill. That being said, it's not just Mbappe who England need to be wary of.
"Dembele is no less quick and he's doing well in this tournament. They can't put too much emphasis on Mbappe, because that will leave space for someone else to hurt them."
---

Build better bets with our free betting tips, predictions and accumulators, every day.
More betting news:
Here at Free Super Tips, we cover the entire English Football League, as well as the World Cup. Make sure to check out our Championship Predictions, League One Predictions and League Two Predictions, all covered by our betting experts.