The Champions League final is only just behind us, but already we're looking forward to the return of elite level football as Europe's top leagues get back to action after an unusually short off-season to prepare.
The Premier League returns, along with the English Football League, Spain's La Liga and the Dutch Eredivisie in under a week and we already have a few weeks of French Ligue 1 action under our belts.
Then, just a week later, we can welcome the Germans and Italians back into the fold as Bayern Munich and Juventus defend their respective Bundesliga and Serie A crowns.
Of course, here at FST we'll have season outright predictions for all of this action, and we've put together a handy guide so you can follow exactly when all our season outrights will be released.
Check it out below and remember, you can find all our betting tips and predictions on our Football Predictions page.
---
Sunday 6th September
Premier League club by club guides part 1 & 2
Click here to view part 1 of our Premier League club by club guide
Click here to view part 2 of our Premier League club by club guide
We begin our extravaganza of outright analysis with the biggest of the lot, the Premier League. But before we delve into all our outright predictions and betting tips we bring you a thorough analysis of each club vying it out in the top flight this season, all the way from Arsenal to Wolverhampton. Sunday covers Arsenal through to Leicester.
---
Monday 7th September
Premier League club by club guides part 3 & 4
Click here to view part 3 of our Premier League club by club guide
Click here to view part 4 of our Premier League club by club guide
We complete our club by club guide to the 2020/21 Premier League season by analysing Liverpool through to Wolverhampton, discussing each club's transfer business, key players and ones to watch.
Premier League outright predictions: Winners and top four
Click here to view our Premier League outright winners and top four predictions
Liverpool look to defend their first ever Premier League crown but will have a determined Manchester City side desperate to reclaim the trophy. It's widely expected to be a two horse race again, but Chelsea have made some huge signings and could close the gap on the dominant two.
Meanwhile, Manchester United will simply be looking to replicate their last ditch top four finish from last season, while the likes of Arsenal, Spurs, Leicester and Wolves will all be battling it out for a Champions League berth. Everton hope to join that club, but clubs such as Southampton, Burnley, Newcastle and Sheffield United will just be happy with a top ten finish.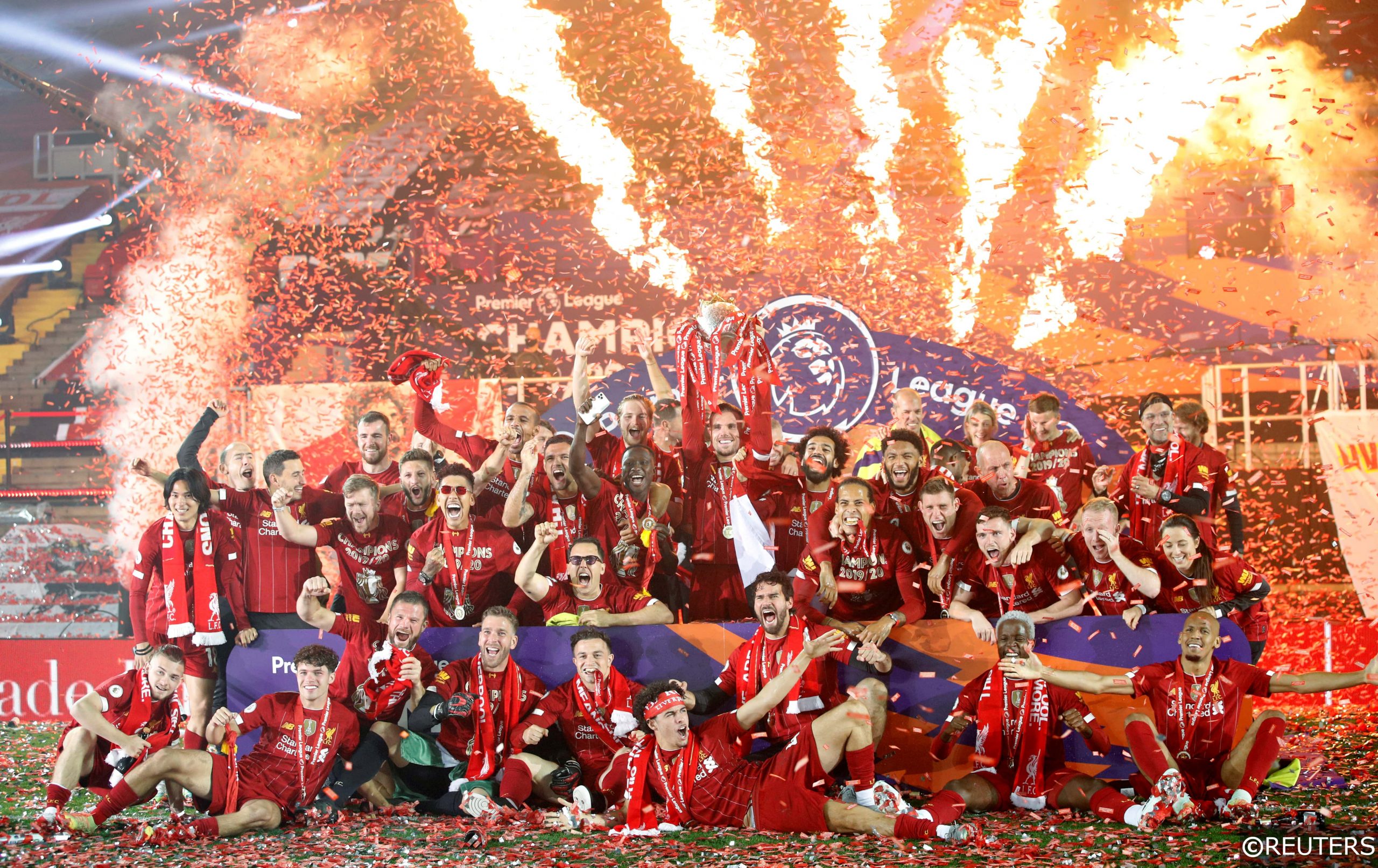 ---
Tuesday 8th September
Premier League relegation predictions
Click here to view our Premier League relegation predictions
Norwich finished the 2019/20 season propping up the Premier League as they headed straight back down to the Chmpionship, with Bournemouth and Watford joining them after missing out on safety by just a single point. Aston Villa will be hoping for a more comfortable campaign, while promoted trio Leeds United, West Brom and Fulham are all battling to remain in the top flight too.
Premier League top goalscorer predictions
Click here to view our Premier League top goalscorer predictions
It was Jamie Vardy's year as his 23 goal haul handed him the Premier League Golden Boot, but a few players were hot on his tail by the end of the season. Pierre-Emerick Aubameyang and Danny Ings missed out by just a single goal, while Raheem Sterling broke the 20 goal mark and Mohamed Salah, Harry Kane and Sadio Mane weren't far behind either.
Similar names are expected to be topping the charts this season, but there's a dangerous new player to contend: Enter, Timo Werner.
And here's one for you: Last season we tipped Jamie Vardy to win the Golden Boot at 20/1 and also tipped runner up Pierre-Emerick Aubameyang.
Premier League final table predictions
After all our rigorous research and analysis we attempt the hardest job of the lot: putting the entire Premier League table in order. Wish us luck!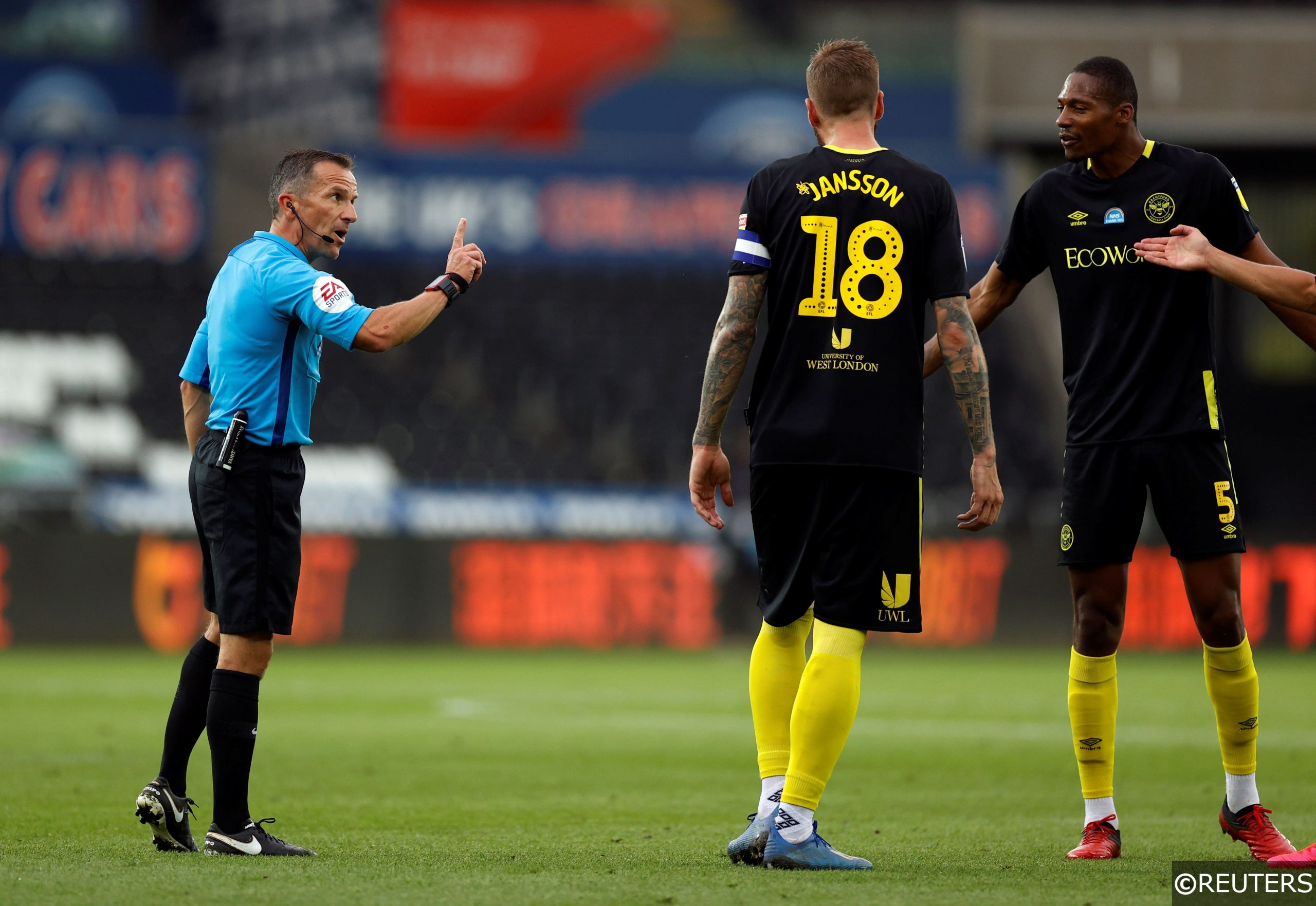 ---
Wednesday 9th September
Championship outright predictions: Winners, promotion and playoffs
Click here for our Championship winners, promotion and playoffs predictions.
Our Championship outright tipsters were in blazing hot form last season, and the same expert is back in the hotseat again this year. Aaron landed three of his four tips in his Championship winners and promotion outright predictions. You can see the original article here, but here's a rundown of his winners:
Leeds to finish top 2 at 11/5
Leeds to be top Yorkshire club at 6/4
Brentford to finish top 6 at 2/1
Championship relegation predictions
Click here for our Championship relegation predictions.
Charlton, Wigan and Hull all found themselves demoted to the third tier last season, with Wigan's relegation being a big point of contention due to their points deduction. Barnsley were saved by this, but once again our Championship expert was in fine form as he tipped Hull City to finish bottom at a massive 14/1!
Championship top goalscorer predictions
Click here for our Championship top goalscorer predictions.
Aleksandar Mitrovic's 26 goal haul helped Fulham to promotion last season, tying for the top spot with Ollie Watkins and beating third place Lewis Grabban by some six goals. And wouldn't you know it, Mitrovic just happened to be Aaron's top tip at 6/1!
His other tips weren't far off the mark either, with the 16/1 Karlan Ahearne-Grant finishing fourth (a winner if you backed him each way) and his outsider pick Mohamed Said Benrahma (50/1) ending up sixth in the charts.
Fantasy Premier League pre-season tips
With the return of the Premier League comes the return of Fantasy Premier League! We bring you the low down on all the best pre-season Fantasy Football tips.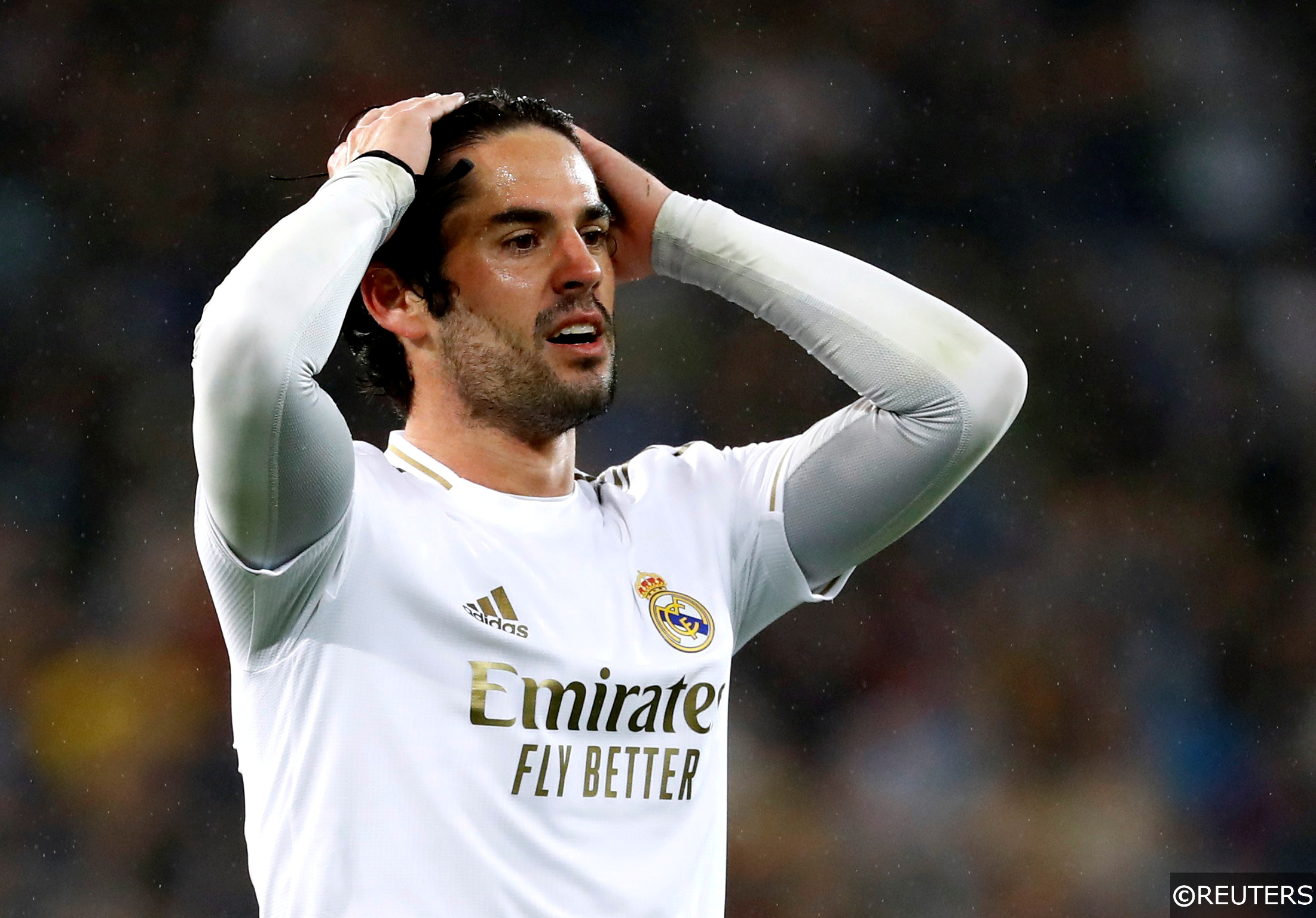 ---
Thursday 10th September
Spain La Liga outright predictions
Real Madrid wrestled the La Liga crown back from Barcelona last season and since then it's been nothing but heartache for the Catalan club. An 8-2 humiliation against Bayern Munich prompted Lionel Messi to shockingly try to leave the club, and while it does look like he'll remain for at least another year it's undoubtedly a huge rebuilding job for Barcelona right now.
Is this the year for an outsider to win the title for the first time since Atletico Madrid in 2013/14?
Netherlands Eredivisie outright predictions
The Eredivisie was one of a number of leagues that opted to call a halt to the 2019/20 campaign in light of the coronavirus pandemic. No champions were crowned, no promotion or relegation took place and the European qualification spots were assigned based on the truncated final standings. Let's hope for a better season this year!
---
Tuesday 15th September
Germany Bundesliga outright predictions
The Bundesliga was the first bastion of light in the dark world of the worldwide sports shutdown, but despite the early finish they have opted for a later start than many of Europe's top leagues. Bayern Munich are favourites to lift their ninth consecutive title after their emphatic triumphs both domestically and continentally, but can the chasing pack spring a surprise or two?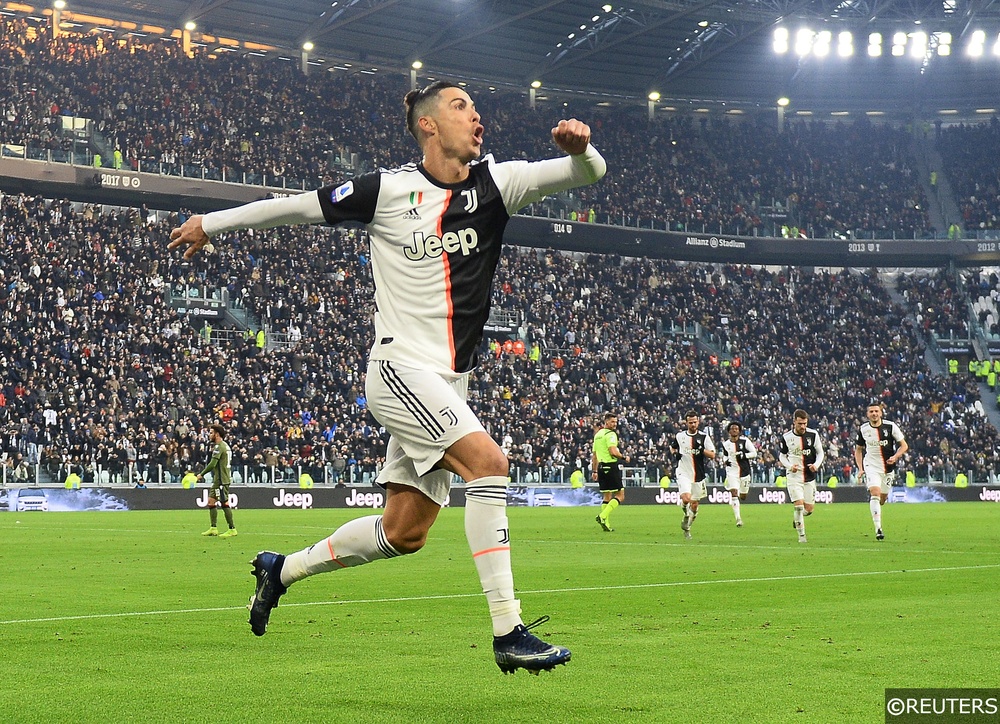 ---
Wednesday 16th September
Italy Serie A outright predictions
Juventus pipped Inter Milan to the title by a single point last season to win their ninth Serie A trophy on the trot. Can they make it ten in a row, or can the likes of Inter, Atalanta, Lazio and Roma push them to breaking point?
---
Thursday 17th September
Portugal Primeira Liga outright predictions
Porto continued the recent back and forth of title winners in Portugal by writhing the trophy away from Benfica, meaning they have now won the title in two of the last three seasons. Prior to that Benfica had won four on the spin, while the last time a different club won the title was in 2001/02 when Sporting Lisbon lifted it.
Can Sporting or Braga close the widening gap between themselves and the top two, or will it once again be a two horse race to the finish?