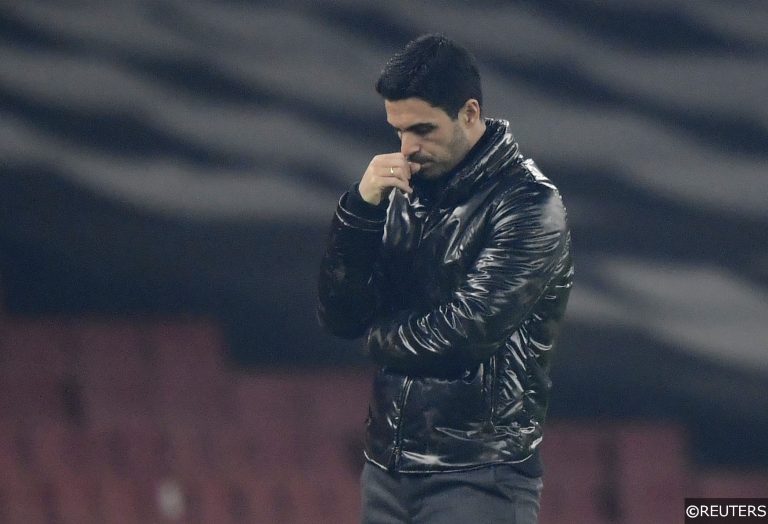 Gareth Freeman
@TheGFreeman
Sports Journalist at FST, Gareth qualified as a journalist after graduating from university and spent over a decade as a freelance broadcast journalist, commentator and tipster before joining FST. Now living in Manchester, he is a long suffering Bolton Wanderers fan who also enjoys boxing, the NBA, tennis and rugby league.
In The Mixer is FST's weekly column where we catch up with eight experts in football betting and get their opinion on the hot topic of the week.
With Burnley's game against Watford on Tuesday becoming the 21st Premier League game to have been postponed due to coronavirus cases this season, we asked our experts whether the league was doing enough to get games on – or are they right to be allowing so many postponements?
Read on to find out their thoughts.
---
Level playing field needed
Alex Wrigley
Sports editor and journalist at FST
You can't really blame the clubs for taking advantage of loopholes in the ill-defined rules but the situation is getting a bit ridiculous now and Sunday's postponement of the North London Derby is a prime example.
I'm completely in support of matches being called off due to COVID-19 outbreaks. For the most part it's unavoidable and the speed with which it spreads can legitimately decimate squads. However, to have a postponement request granted when only one player has tested positive is downright ludicrous. Injuries, suspensions and international absences are all scenarios clubs can and should plan for and the postponement is made even more bizarre when you realise Arsenal loaned out two players – Folarin Balogun and Ainsley Maitland-Niles – more than capable of stepping into the first team just days before the derby.
The question now is whether the Premier League will step in and clarify the rules or will teams be able to request postponements every time their star players are carrying a knock or two? I know which outcome my money would be on.
Aaron Ashley
Sports journalist at Racing Post
It seems to be one rule for some and a different rule for another and teams are definitely taking advantage of the coronavirus pandemic.
Premier League sides are requesting for games to be postponed if they don't believe they have the best squad or team to win that game and there should be no excuse for the likes of Arsenal and Liverpool to have games called off.
Those Premier League stalwarts have excellent academies and successful U23 sides and their youth products should be given a chance to show their qualities. Leeds had seven teenagers on their bench for Sunday's 3-2 win at West Ham yet Arsenal's North London derby trip to Tottenham was postponed.
It's a problem the Premier League must address quickly and some rules need to be put in place. For example, I'm not sure new signings should be allowed to play in cancelled games if they weren't eligible when the fixture was originally scheduled.
Rob Eddy
Sports journalist at ICS
The phrase "give them an inch and they'll take a mile" springs to mind as this is football and people have been taking miles over many things – contact, injuries, substitutions, time-wasting, disputing refereeing decisions, even throw-ins sometimes not being in the same postcode in which the ball left the field of play.
Clubs, understandably, will be doing what they can to get what they perceive as the best result for themselves, but there have been suggestions from within the game that the rules have not been applied evenly across the board.
It would help if the rules, based solely on Covid cases, were hard and fast with AFCON duties, injuries and suspensions viewed simply as part and parcel of Premier League life. No-one is arguing against legitimate reasons but the Premier League needs to ensure everyone is singing from the same hymn sheet.
Bobbie Jackson
Sports journalist at ICS
The Premier League's handling of this situation has been poor from the outset with the rules and regulations far from clear.
Top-flight teams, or certainly the majority, have expensively assembled squads and they should be using the full depth of them, including academy products to fulfil their commitments whenever possible.
Using the postponed North London Derby as an example, Arsenal, who successfully appealed to have the game called off, loaned out Folarin Balogun to Middlesbrough only two days before moaning about having a lack of players available, while Ainsley Maitland-Niles was also shipped out on-loan earlier in the month.
The added excuse of players being at the afcon, which the Gunners have rolled out, also doesn't wash as clubs should have planned accordingly.
It sets a bad precedent for the future if clubs believe they are within their rights to conflate covid absences with players also unavailable due to injury and pre-existing international commitments.
The Premier League needs to have a much tougher stance to ensure it's a level playing field and ensure fans aren't left short-changed.
Tough situation for the Premier League hierarchy
Aaron Rogan
Sports journalist at FST
There's little doubt that Arsenal have exploited a loophole to avoid facing Tottenham at a difficult time. Tottenham are pretty open with their anger, but ultimately they probably just wanted the chance to trounce their understrength rivals.
However, seeing a depleted Arsenal side try to match Spurs isn't the kind of game that earns the Premier League millions in broadcast revenue. As a fan of neither side, I wouldn't bother tuning in to see some of the Gunners' academy prospects get taught a lesson at a level which is currently beyond them.
The Premier League is in a no-win scenario here. The alternative is to force clubs to fulfil their games for the sake of the TV schedule, arguably compromising the integrity of the season in the process. I'm fine with postponements, as long as it's handled equally and well in advance for the sake of the travelling supporters.
Dan Childs
Sports journalist at Racing Post
Over five weeks have elapsed since the Omicron wave claimed its first Premier League postponement (Brighton's December clash at home to Tottenham) and we seem no nearer to getting a clear set of parameters to determine whether games should be deferred.
It is hard to argue about each individual case but I have a suspicion that many of the postponements have been unnecessary.
A combination of injuries and cases are often cited when matches are called off but that opens the door for clubs to exaggerate the number of absentees whenever it suits.
Clubs are supposed to have big squads to cover injuries and many have the benefit of strong academies and loaned players who could theoretically be recalled.
The situation needs to be easier for fans to understand and more difficult for clubs to abuse.
No solution is ideal but it would help the integrity of the Premier League if they made their judgements based solely on COVID-19 cases and stated an exact number which, if reached, allows a club to get a game postponed.
James Milton
Sports journalist at Racing Post
Self-interest is a powerful driving force in football and there is understandable concern that Premier League clubs, many of whom have a dozen or so players out on loan, are using Covid as a convenient excuse.
Of course, the integrity of the competition is crucial. The organisers of the Big Bash cricket in Australia, for example, are treading a fine line in their eagerness to get matches on, bringing in non-contracted players and even introducing a pool of emergency replacements who can play for any of the eight franchises.
I wouldn't want to see that in the top flight of English football but the Premier League must take the blame for the fact that the current system is open to abuse. A more transparent, less vague approach is required as, at the moment, it feels like an arbitrary decision whether a fixture is called off or goes ahead.
Joe Casey
Sports journalist at Racing Post
The Premier League should be doing more to get games on but now they have set a precedent it's hard for them to backpedal. Teams seem to be able to pick and choose which games they want to play and that's not right.
Another issue, which has been a problem for the league in many different ways since Richard Masters took over, is that communication is poor and it's not clear why decisions are being made.
Young players have enough obstacles to first team football in their way without being denied this obvious opportunity to get them involved.
---

Build better bets with our free betting tips, predictions and accumulators, every day.
More betting news:
Punter wins almost £90,000 thanks to host of late goals on Saturday!
Market pointers for Brighton vs Chelsea with 200/1 tip
The Long Haul: 5 handicap tips in a 37/1 acca this week
Free Super Tips is the home of Football Betting Tips. For detailed match analysis, check out our Football Predictions for today's games, or Tomorrow's Football Predictions if you're looking a little further down the road.