During the 2018/19 Premier League season, supporters were treated to a campaign chock-full of breathtaking football, compelling drama, and nail-biting intrigue.
The enthralling action on the pitch sent dozens of long-standing Premier League records tumbling off it, and 2018/19 will be remembered as the season where history was repeatedly rewritten.
Let's take a look at some of the new records that were set during the 2018/19 Premier League campaign.
Read our new 2019/20 Premier League fixtures guide with key dates and games to look out for here.
Goals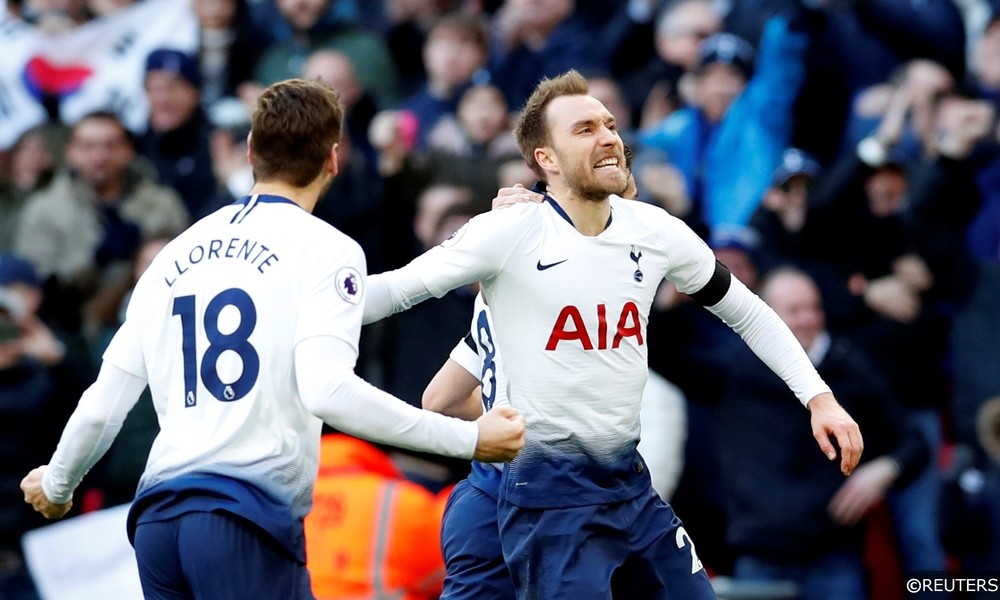 Fastest goal – Shane Long scored the fastest goal in Premier League history, netting after just 7.69 seconds for Southampton against Watford in April.
Highest-scoring season – The 1,072 goals made 2018/19 the highest-scoring 20-team PL season ever. Christian Eriksen's strike for Tottenham Hotspur against Everton took the total past the 1,066 scored in 2011/12, while Eddie Nketiah's goal for Arsenal at Burnley in injury time was the last goal of the campaign.
Oldest goal combination – Bruno's assist for Glenn Murray for Brighton & Hove Albion against Wolves in October was the oldest combined age of players involved in a goal. The pair totalled 73 years and 57 days at the time the goal was scored.
Run of goals conceded – Between January and April 2019, Fulham conceded at least twice in 13 consecutive Premier League games, a record for a team within a single top-flight campaign.
Keep up to date with the latest Premier League transfer news, moves and rumours here.
Players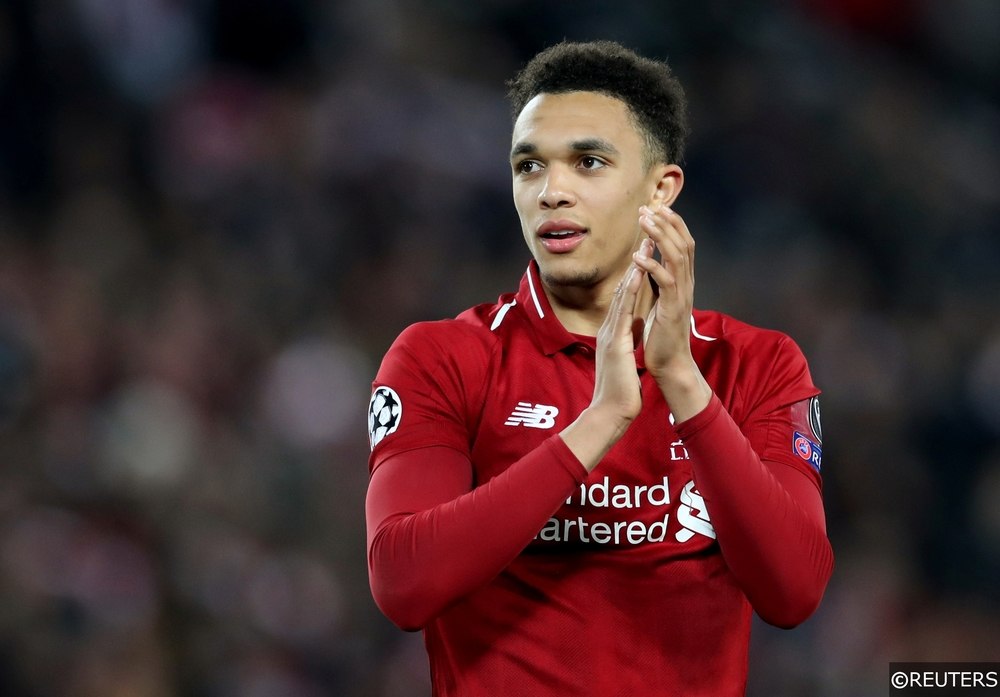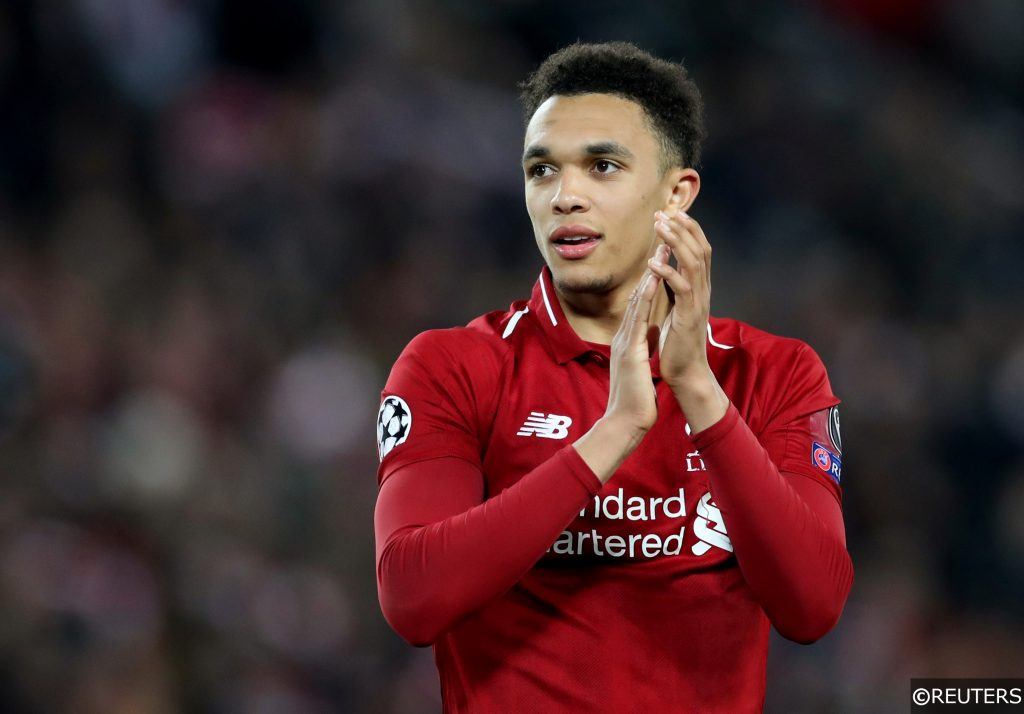 Youngest player – Aged just 16 years and 30 days, Fulham's Harvey Elliott became the youngest ever Premier League player when he featured against Wolves in May, breaking the record of 16 years and 68 days held by former Fulham youngster Matthew Briggs in May 2007.
Most assists by a defender – Trent Alexander-Arnold set up 12 goals for Liverpool, the most assists notched by a defender in a single Premier League season, leaving his his team-mate Andrew Robertson, as well as Leighton Baines and Andy Hinchcliffe tied in second place with 11 each.
Sessegnon's 21st-century goal – When he scored against Cardiff City in October, Fulham's Ryan Sessegnon became the first player born in or after the year 2000 to score a goal in the Premier League.
Most exclusive assists – All 5 of Diogo Jota's assists last season were provided for Wolves team-mate Raul Jimenez, the most assists exclusively by one player for another.
The fewest number of teams represented in the PFA Team of the Year (3) – Manchester City's and Liverpool's dominance this season was reflected in the PFA Team of the Year XI as all but one player selected was from the league's top two clubs. The only player who made the PFA Team of the year from outside the top two was Manchester United's Paul Pogba.
Most combinations that led to goals – Bournemouth attacking pair Ryan Fraser and Callum Wilson combined for 12 Premier League goals in 2018/19 – only Alan Shearer and Chris Sutton (13 for Blackburn Rovers in 1994-95) have ever combined for more in a single campaign.
Read More: Premier League Betting Analysis: Backing the Favourites vs Backing the Underdogs
Clubs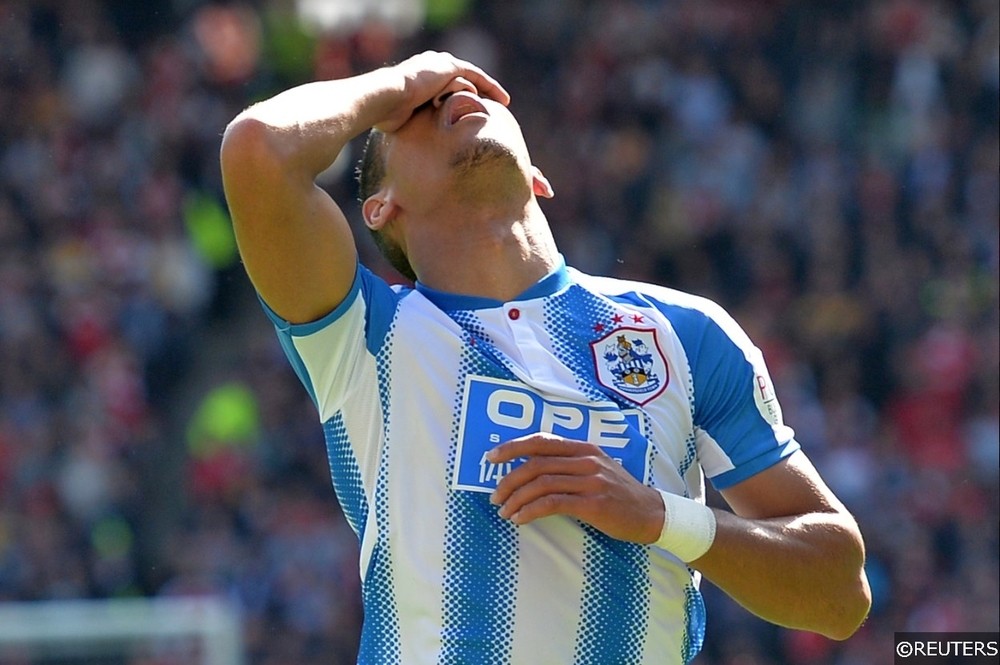 Most wins by a club – Manchester City won 32 of their 38 Premier League matches in 2018/19, equalling their own record from the previous season for most victories in a single campaign.
Most points combined for top two – Man City and Liverpool earned a combined 195 points, the most by the top two clubs at the end of a Premier League season.
Most points for a Premier League second-place finisher – Liverpool – 97 – The previous record was held by Manchester United, who finished on 89 points in the 2011-12 season.
Most goals from an English team (all competitions) – Pep Guardiola's men scored 169 times in their pursuit of the domestic treble, beating City's 13/14 team under Pellegrini by 15 goals.
Terrible Terriers – Huddersfield scored just 10 home goals in the Premier League in 2018-19; no side has ever scored fewer goals at home in a single Premier League campaign (Man City also 10 in 2006-07).
Huddersfield also became the first team in top-flight history not to score more than once in a single home league game across a season.
Trend setting Irons – With their 1-0 victory in April, West Ham became the first visiting club to win at Tottenham Hotspur's new stadium. The Hammers were also the first away side to win at Arsenal's Emirates Stadium (1-0 in April 2007).
Dominant City – Manchester City led for a total of 2088 minutes this season – a record in a single Premier League campaign. They also trailed for just 132 minutes, fewer than any other side in a single season in Premier League history.
Fewest top-flight defeats for a non-title winning team – Liverpool broke their own record for fewest top-flight defeats for a non title-winning team (2 in 2008-09, 1 in 2018-19).
Most times the lead has changed in a title race – 32 times in total, breaking the previous record by 4. That includes the single day Manchester United spent at the top of the table after their win over Leicester City in the first match of the season and Chelsea's brief stint at the summit during their unbeaten start to the campaign under Maurizio Sarri.
REVEALED: The Premier League's most profitable clubs in the 2018/19 full time result markets
Managers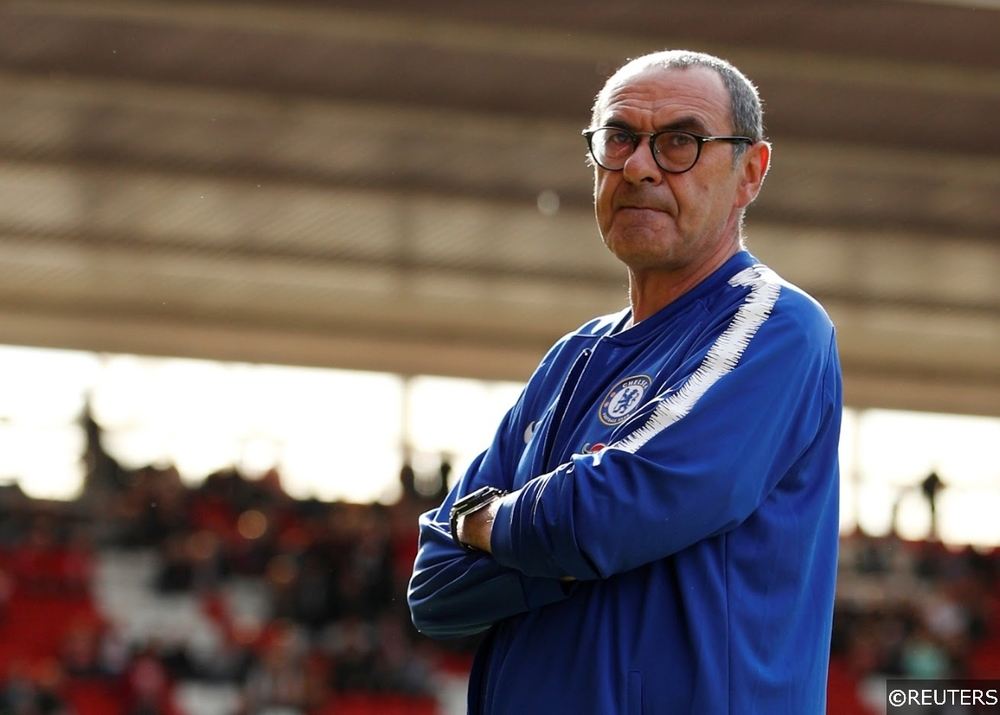 Longest unbeaten start by a manager – Maurizio Sarri remained unbeaten in his first 12 Premier League matches for Chelsea, a record for a manager at the start of his career in the competition.
Oldest manager – Roy Hodgson became the oldest manager to take charge of a Premier League match in 2018/19. The former England and Liverpool boss was 71 years and 276 days when Crystal Palace put 5 goals past AFC Bournemouth on the final day of the season.
Solskjaer makes Man Utd history – Ole Gunnar Solskjaer became the first Manchester United manager to win his first 6 league matches in charge of the club.
Results
Drawless Spurs – Tottenham Hotspur set a record of going 28 matches without a draw from the start of the season. They also became the only team to go a whole campaign without drawing away from home.
Fewest draws in a season – Yep, it's Spurs again! Tottenham drew just 2 games in the 2018/19 season, a record they now share with Manchester City.
Most away wins – The 2018/19 season featured a higher ratio of away wins than in any previous campaign, at 34%.
Fewest draws – The 71 draws from the 380 top flight fixtures was the lowest total in Premier League history.
Biggest Chelsea defeat – Chelsea suffered their biggest ever Premier League defeat at the hands of Man City in February 2019, losing 0-6 at the Etihad.
Manchester City's dominance a cause for concern?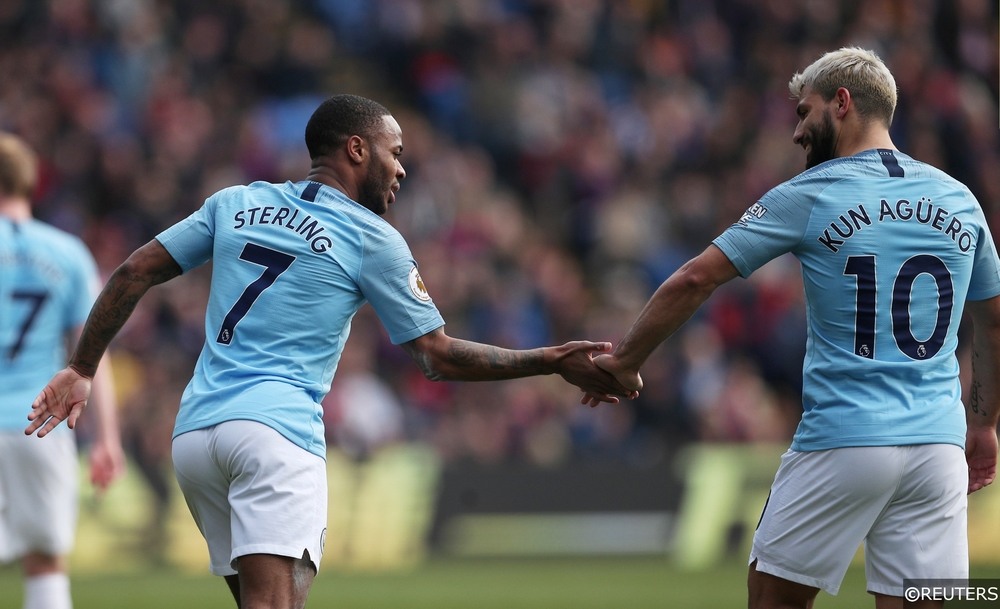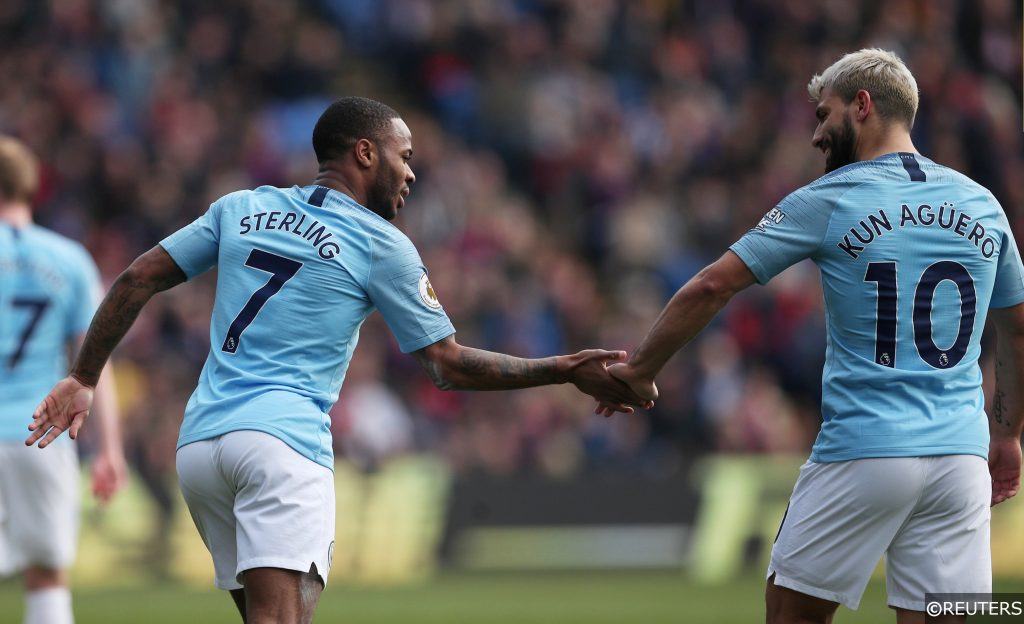 Inside two record-obliterating seasons, Manchester City have set new highs for most points, most goals, biggest title winning margin, best goal difference, most wins, most consecutive wins, most away wins, most goals in all domestic competitions, times spent in the lead and time spent behind in games in an individual season.
Pep Guardiola's genius and the club's incomparable financial clout have combined to make City an all-conquering juggernaut, though their overwhelming dominance of the Premier League is both impressive and worrying in equal measure.
The Premier League markets itself as the world's most "competitive, unpredictable" domestic competition, and it's that exciting unpredictability that has made the league the incredible global phenomenon that it is today.
This season, Liverpool showed remarkable consistency to match City stride for stride in the title race – yet maintaining the kind of relentlessness showed in 2018/19 next season will be near impossible for Jurgen Klopp's recently crowned European Champions.
There is a danger then that City, who have won 82% of their Premier League fixtures in the last 2 seasons, will continue to leave the chasing pack eating their sky-blue dust.
That would in turn, leave the once ultra-competitive Premier League feeling more like the banal, yearly title-winning processions that fans of Ligue 1, the Bundesliga and Serie are used to watching.
Keep up to date with the latest Premier League betting tips news and special offers here.