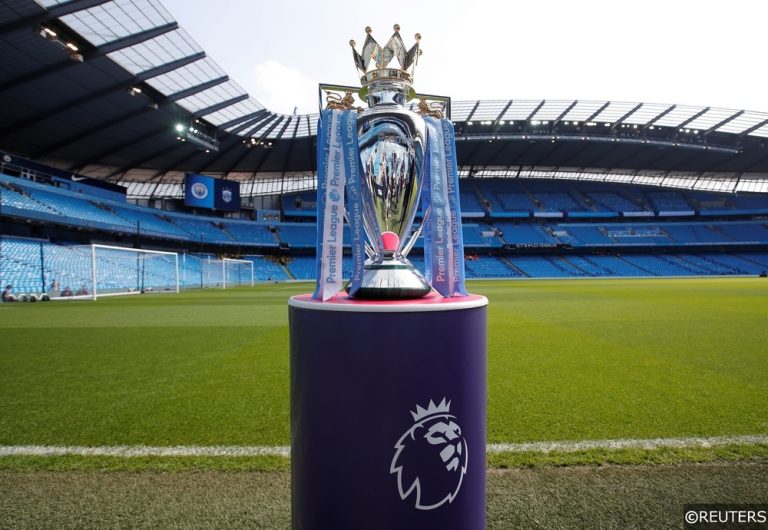 Simon Winter
@simonjwinter
Born in the south east of Ireland, Simon put his life-long love of football to good use when he started a successful independent blog in 2010. That opened up an alternative route to a career in journalism, and having had work published across a number of sites and publications, Simon joined the staff at Spotlight Sports Group in 2018.
The Premier League's efforts to restart the 2019/20 season are in the balance after as many as eight of the division's clubs opposed plans to contest the remaining matches at neutral grounds.
English top-flight football has been suspended since early March due to the escalating health crisis, though movement has been made in recent weeks towards a resumption of the current campaign.
The league's strategy includes plans to play the season's final fixtures without supporters and behind closed doors at neutral venues, though resistance to those proposals could scupper the whole Project Restart blueprint.
At least 14 of the Premier League's 20 clubs need to be in favour for any plans to be approved, though there are early suggestions that many of the competition's stakeholders are against the idea of playing the remaining 92 games f the 2019/20 at neutral venues.
Brighton chairman first to speak out
Brighton & Hove Albion became the first club to publicly declare their opposition to the neutral ground strategy. The Seagull's chief executive Paul Barber said the integrity of the league would be at risk if home advantage was removed from the competition's format 29 matches in.
"Clearly, we must all be prepared to accept some compromises," Barber said, "But at this critical point in the season playing matches in neutral venues has the potential to have a material effect on the integrity of the competition."
Elsewhere, Crystal Palace chairman Steve Parish was keen to push home the importance of finishing the 2019/20 season, saying:
"There are no easy answers, but we need to try to play if we can make it safe.
"I believe we can and should continue, however imperfect the other elements: neutral venues, empty stadia etc. If we can't make it work then I fear for next season. The game might never fully recover."
"I want to complete the competition for reasons of sporting integrity," he said. "I want to crown Liverpool champions and give every other club a fair crack at the best league position they can achieve. I certainly don't want to have difficult conversations about curtailing, voiding and points per game.
"The ramifications of each are complex and could involve legal challenges that run on for months, if not years. But, yes, it is partly about the money. And we should all care about the money."
Early signs of player unrest?
The Premier League's players will also need to be fully on board if Project Restart is to be a success. Already, several of the division's professionals have expressed concerns over the health risks that are certain to come with any early return.
With repeated testing, social distancing guidelines and possible isolation from their families a potent combination to contend with, some players are understandably anxious about the prospect of football coming back.
Last week, Manchester City superstar Sergio Aguero spoke out about those concerns, saying: "The majority of players are scared because they have family, they have children, they have babies.
"When we go back, I imagine we will be very tense, we will be very careful and the moment someone feels ill, you will think, 'What's gone on there?'
"It does scare me but I have just been here with my girlfriend, I haven't had contact with other people."
The Premier League will hope to address those fears in meetings between club captains, medical experts and Professional Footballers' Association (PFA) representatives however, and insist that no player who has reservations about playing should be made to do so.
PFA chief executive Gordon Taylor, said players will need assurances from those medical experts and the government before they agreed to take to the pitch again.
"They need to be convinced by the government and by medical experts that it is safe for them and for their families to return," Taylor said.
Much will also hinge on the government's efforts to move the UK out of lockdown, as they prepare to announce their roadmap to normality on Thursday.
More FST News: