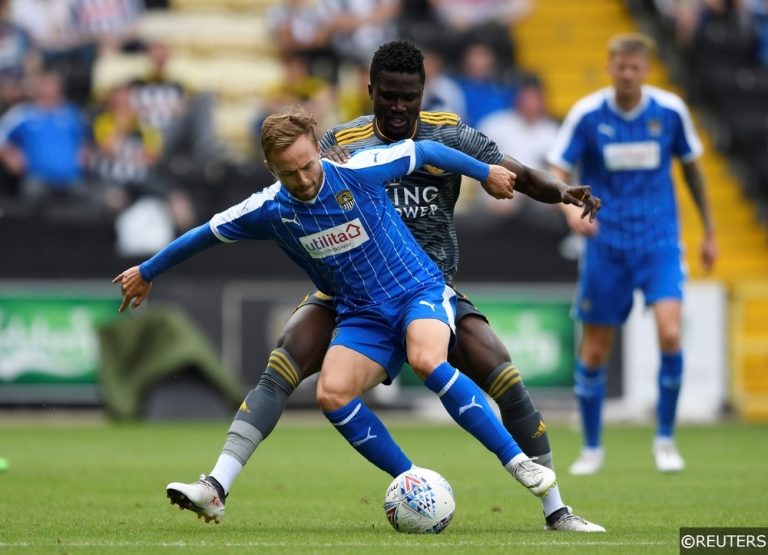 After what looked like a successful showing in the transfer market over the summer, Notts County were tipped by many at the start of the season to go all the way and win the league title come the end of the campaign. However, with less than half a season gone, things have already gone up in smoke for the Magpies and this week they announced they were looking for their third permanent manager of the season.
Despite being labelled as a "long-term solution" as manager, Harry Kewell was sacked by Notts County just 10 weeks after being appointed. The 40-year-old Australian left Crawley Town to take over from Kevin Nolan on 31 August on a three-year contract, but things have not gone well for the former Leeds and Liverpool player and after winning just three of his 14 games in charge, he leaves the club 22nd place.
Chairman Alan Hardy said in a statement:
"We see no reason to continue with something we don't think can work. Results have not been good enough and performance levels are a continuing concern. I enjoyed seeing first hand his love for the job and it gives me absolutely no pleasure to take that away from him. Unfortunately, however, things quite simply were not working out for him here at Meadow Lane."
At the time of his appointment from Crawley, Kewell took charge of a County side who were at the foot of the Football League, a legacy which was left to him by former boss Kevin Nolan. The former Bolton, Newcastle and West Ham man was also only in the role for a relatively short amount of time but his poor points return at the start of the campaign sealed his fate.
Read More: Notts County vs Cheltenham Predictions, Betting Tips and Match Previews
Under the leadership of Kevin Nolan, County had invested heavily during the summer on recruits, and this investment was expected to have done enough to ensure the team could push on and get one step further than last season and achieve promotion.
Kristian Dennis, Kane Hemmings and Enzio Boldewijn came in and fans were ecstatic about these signings as they have proven what they are capable of in League Two. David Vaughan and Andy Kellett were bought in for a bit of experience. Will Patching and Tom Crawford also arrived to bring some youth to the team. Christian Oxlade-Chamberlain, Ben Hall returned on loan, Nathan Thomas were also new additions to the squad to add depth.
Despite this, the Magpies managed a poultry return of just three points from a possible 21 at the start of the campaign and they soon were under the leadership of former Crawley boss, Harry Kewell. The Australian had done a solid job at Crawley and had been linked with the Charlton job towards the end of last season, so it did not look to be a poor appointment by Hardy at the time. However, hindsight is a wonderful thing and we now know that Hardy's third choice of manager is set to be his most important one yet.
Since taking control of the club back in January 2017, Chairman Alan Hardy has made the bold decision to hire two ex-players who have little experience of club management as his first two appointments, and the evidence clearly suggests that it is a gamble which has not paid off.
Read More: Who's the biggest team in the Championship?
The quick turnaround in management harks back to a period in the club's history which their fans would rather forget, but unfortunately for them it is only the previous tenure of their owner. Under the stewardship of Ray Trew, County were less than stable and even considering the ill-fated spell under Munto Finance, a firm that claimed to be backed by Middle East fortunes, although that turned out to be less than truthful.
During Trew's ownership he oversaw County winning the League Two title in the 2009-2010 under Steve Cotterill. After the celebrations from promotion, though, it all sort of went wrong for Trew in terms of management. Between 2009 and January 2017, the Magpies had gone through 13 managers and towards the end of his tenure, it was clear the club was in turmoil.
The change of ownership, then, heralded a new era of steady growth, or at least that is what was hoped. Current custodian of the club Alan Hardy has seen both of his appointments fail and the club are currently just three points above the drop zone.
Given that in recent seasons we have seen clubs who have been established in the Football League for the majority of their history, such as Chesterfield, Hartlepool and Leyton Orient, drop into the National League, there is a growing concern that County will be the next one to fall given their current plight.
Read More: Sky Blues to be taken very seriously in League One