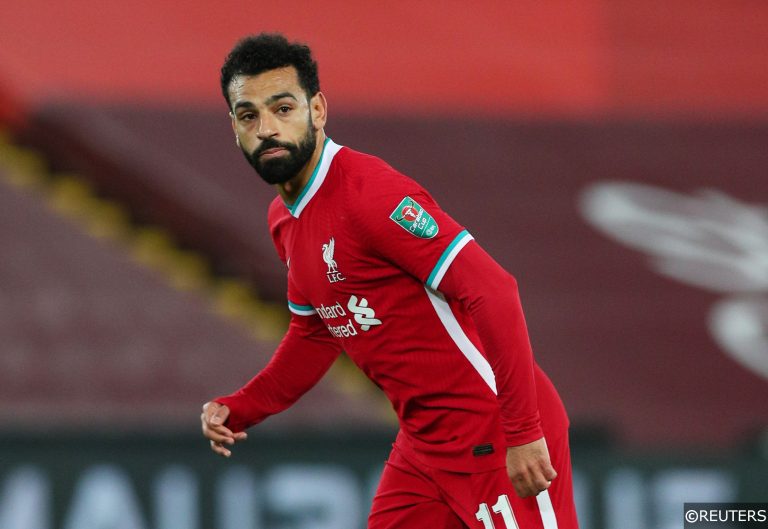 Before becoming a Sports Journalist for Free Super Tips, Aaron spent three years studying Sports Journalism at the University of Sunderland while taking in the Black Cats' 'glory years' under Martin O'Neill. Now back in Northern Ireland he turns niche stats into predictions for FST, while he's one of the few people on this island who is equally comfortable at Windsor Park and the Aviva.
We've had seven weeks of Fantasy Premier League, hopefully you've not had to hit the panic-button just yet. If everything has gone at least okay for you so far, you should have your wildcard to hand alongside all three of the game-changing chips.
However, having those isn't always an advantage – especially if you play them at the wrong time. Who among us hasn't ended up with a six-pointer for a Triple Captain or an injury hit Bench Boost? While luck plays a big part, we're here to help you with your chip strategy for the remainder of the FPL season.
---
When to play your first wildcard
The first wildcard is available to FPL managers until Tuesday 28th December at 1:30pm. That's the deadline for gameweek 20, the end of the first half of the campaign. After that date you'll have a brand new wildcard which is available through to GW38, but if you don't activate the first before GW20 you'll lose it.
There's no uniform approach to playing a wildcard, it boils down to how well your team is doing and how urgently you need to make changes. Usually I play mine during either the September, October or November international break based on how long I can put it off. That gives you a two-week window to tinker, while it covers any injuries which occur while players are off representing their country.
---
When to play your Free Hit chip
The Free Hit chip is essentially a one-week wildcard, giving you an entirely transformed side for a single gameweek before your old squad snaps back into place. It can come in handy when dealing with a squad hit by a lot of short-term injuries.
If you can keep it, your best bet for the Free Hit is FA Cup quarter-final weekend. That's played over the 19th and 20th of March, with four ties from the cup competition likely to reek havoc in your FPL side. As many as eight games could be called off, but we'll likely see a weekend with only half of the fixtures going ahead. If you trigger your Free Hit, you can field the standout players from that limited fixture list before welcoming your old squad back.
---
When to play your Bench Boost chip
The second-half of the season will see plenty of fixtures moved, for things like the FA Cup and Chelsea's involvement with the Club World Cup. That brings us the glorious double gameweek, a chance to really rack up the points.
We don't know when our first double gameweek of the season will be, but expect one sometime in March or April. The missing matches moved due to the FA Cup in GW30 will be tacked on somewhere else, giving your FPL charges two chances to bag some points.
If you set up your side correctly, you could have 15 players playing twice in a matter of days. Combine that with your Bench Boost chip and you're looking at an impressive haul, you just need to remain patient and keep an eye on the Premier League fixture list to pull it off.
---
When to play your Triple Captain chip
Like the bench boost, the Triple Captain chip works best during a double gameweek. After all, why risk such a powerful bonus on a single game?
However, its best to go with Bench Boost during the biggest double gameweek of the season, meaning the Triple Captain chip could be on hold for a while.
Realistically you'll be looking at a major name for this one, a Man City or Liverpool attacker, while Cristiano Ronaldo and Romelu Lukaku are good options too. They'll likely be tied up in busy fixture lists late on, which should give a smaller double gameweek in late April or early May featuring some of the biggest sides. That's the perfect time to play your Triple Captain, as long as you can resist the temptation to play it for most of the campaign.
---
More betting news
How to back England at odds-against vs Hungary
19/1 & 17/2 winners land on Saturday!
To squeeze every drop of value out of today's Football Predictions and Tomorrow's Football Predictions we highly recommend you take a look at our Free Bets hub, where you can compare all the best free bets and special offers from the best sportsbooks around.