AFC Wimbledon vs Southend Predictions, Betting Tips and Match Previews
England League One
|
Kingsmeadow
|
24th November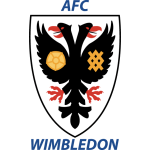 AFC Wimbledon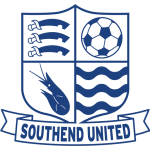 Southend
AFC Wimbledon vs Southend predictions for Saturday's League One fixture at Kingsmeadow. Can the hosts gain their first win under caretaker boss Simon Bassey? Continue reading below for all our free tips and predictions.
Both Teams To Score @ 10/11
Reason For AFC Wimbledon vs Southend Betting Tips
Having lost narrowly away at Doncaster last weekend, Wimbledon should come into this match with a reasonable amount of confidence. They may have lost on that occasion, but the Dons kept a very useful Doncaster side relatively quiet for large periods, while Southend arrive here having lost on home soil last time out.
On the face of it, Wimbledon are struggling massively, though it must be said that their performances have never really been that poor this season. At times, they've failed to get serious in the final third, but they've almost always been competitive and have rarely given an awful lot away at the back. The fact that they're averaging 1.47 expected goals for and are conceding only 1.31 at the other end tells us that the Dons are slightly unfortunate to find themselves down in 23rd position.
Playing at home has been a problem for the Dons this season, and if you're not doing the business at home, then you're going to struggle. The side that caretaker manager Simon Bassey has inherited has lost seven out of nine at Kingsmeadow. That said, despite a couple of games against top teams such as Portsmouth and Luton, the Dons have performed respectively on home soil. If we take out their defeats against that duo, then Wimbledon have an average of 1.57 expected goals for and 1.27 against. Such stats are not bad at all, so it's not difficult to conclude that Bassey's men are better then the league table shows.
They've been unlucky on several occasions and if they can replicate some of their better home performances against Southend on Saturday, then it would be a surprise if the hosts tasted defeat.
As for Southend, well, it's been a case of same old, same old for the Shrimpers, who're certainly no mugs, though they continue to be blighted by consistency. What's more, they've now lost each of their last three in the league.
When playing away from home, Southend have certainly played well at times, though they've not exactly excelled. Going forward, with an average of 1.53 expected goals to their name, Chris Powell's men have made their presence felt, but they've had problems at the other end, as they've kept just two clean sheets and are giving up an average of 1.48. Such numbers aren't terrible, but more is needed if Southend are to get anywhere near the top six.
If we look over the home performances of the Dons and the away performances of the Shrimpers, it's tough to make a case for either side, especially at the prices. The bet that does stand out is 'Both Teams to Score'. Wimbledon have enough on their own patch to suggest that they can get at a Southend side that continues to concede on the road, though keeping the visitors out may not be easy. After all, Southend have rarely gone away from home and failed to get competitive in the final third.
Head to Head
Wimbledon did win when the two teams last met, though that was their first win against Southend since 2014. In between those two Wimbledon successes, Southend have won three renewals of this fixture.
AFC Wimbledon Team News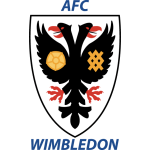 To follow.
Southend Team News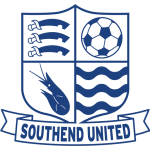 To follow.
Next Fixtures To Kick Off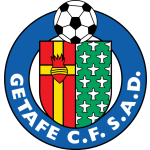 Getafe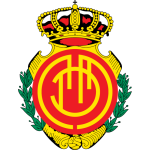 Mallorca
Heerenveen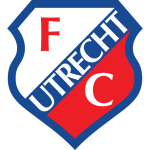 Utrecht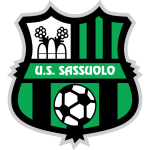 Sassuolo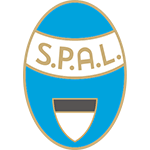 SPAL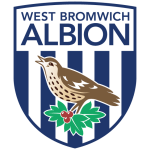 West Bromwich Albion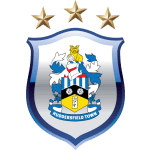 Huddersfield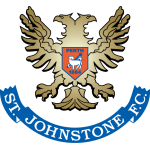 St Johnstone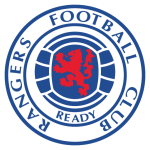 Rangers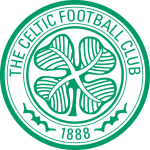 Celtic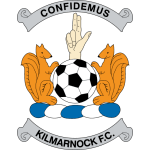 Kilmarnock
AFC Wimbledon vs Southend Stats
Powered by

Overall at home, Wimbledon are averaging 1.39 expected goals for, while Southend are averaging 1.53 on their travels.
Wimbledon have conceded at least once in eight of their nine home matches in League One, while Southend have conceded in seven of their nine on the road.
Sign Up To The Newsletter & You Might Win A Football Shirt Of Your Choice
Sign Up To The Newsletter & You Might Win A Football Shirt Of Your Choice
| Bookie | Home Win | Draw | Away Win | Offer |
| --- | --- | --- | --- | --- |
| | | | | |
| | | | | |
| | | | | |
| | | | | |
| | | | | |
| | | | | |
| | | | | |
| Bookie | Home & Yes | Away & Yes | Offer |
| --- | --- | --- | --- |
| | | | |
| | | | |
| | | | |
| | | | |
| | | | |
| | | | |
| | | | |
| Bookie | Under 0.5 | Over 0.5 | Under 1.5 | Over 1.5 | Under 2.5 | Over 2.5 | Under 3.5 | Over 3.5 | Under 4.5 | Over 4.5 | Under 5.5 | Over 5.5 | Under 6.5 | Over 6.5 | Under 7.5 | Over 7.5 | Under 8.5 | Over 8.5 | Under 9.5 | Over 9.5 | Offer |
| --- | --- | --- | --- | --- | --- | --- | --- | --- | --- | --- | --- | --- | --- | --- | --- | --- | --- | --- | --- | --- | --- |
| | | | | | | | | | | | | | N/A | N/A | N/A | N/A | N/A | N/A | N/A | N/A | |
| | | | | | | | | | | | N/A | N/A | N/A | N/A | N/A | N/A | N/A | N/A | N/A | N/A | |
| | | | | | | | | | | | | | | | | | | | | | |
| | | | | | | | | | | | | | | | | | | N/A | N/A | N/A | |
| | | | | | | | | | | | N/A | N/A | N/A | N/A | N/A | N/A | N/A | N/A | N/A | N/A | |
| | | | | | | | | | | | | | | | | | | N/A | N/A | N/A | |
| | | | | | | | | | | | | | | | | | | | | | |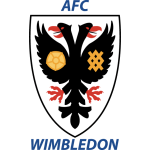 0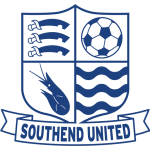 0
| | | | | | | | | | | | | | | | | | | | | | | | | | | | | | | | | | | | | | | | | | | | | | | | | | | | | | | | | | | | | | | | | | | | | | | | | | | |
| --- | --- | --- | --- | --- | --- | --- | --- | --- | --- | --- | --- | --- | --- | --- | --- | --- | --- | --- | --- | --- | --- | --- | --- | --- | --- | --- | --- | --- | --- | --- | --- | --- | --- | --- | --- | --- | --- | --- | --- | --- | --- | --- | --- | --- | --- | --- | --- | --- | --- | --- | --- | --- | --- | --- | --- | --- | --- | --- | --- | --- | --- | --- | --- | --- | --- | --- | --- | --- | --- | --- | --- | --- | --- | --- |
| Bookie | Odds | Odds | Odds | Odds | Odds | Odds | Odds | Odds | Odds | Odds | Odds | Odds | Odds | Odds | Odds | Odds | Odds | Odds | Odds | Odds | Odds | Odds | Odds | Odds | Odds | Odds | Odds | Odds | Odds | Odds | Odds | Odds | Odds | Odds | Odds | Odds | Odds | Odds | Odds | Odds | Odds | Odds | Odds | Odds | Odds | Odds | Odds | Odds | Odds | Odds | Odds | Odds | Odds | Odds | Odds | Odds | Odds | Odds | Odds | Odds | Odds | Odds | Odds | Odds | Odds | Odds | Odds | Odds | Odds | Odds | Odds | Odds | Odds | Offer |
| | | | | | | | | | | | | | | | | | | | | | | | | | | | | | | | | | | | N/A | N/A | N/A | N/A | N/A | N/A | N/A | N/A | N/A | N/A | N/A | N/A | N/A | N/A | N/A | N/A | N/A | N/A | N/A | N/A | N/A | N/A | N/A | N/A | N/A | N/A | N/A | N/A | N/A | N/A | N/A | N/A | N/A | N/A | N/A | N/A | N/A | N/A | N/A | |
| | | | | | | | | | | | | | | N/A | N/A | | | | | N/A | | | | | | | | | | | | | | N/A | N/A | N/A | N/A | N/A | N/A | N/A | N/A | N/A | N/A | N/A | N/A | N/A | N/A | N/A | N/A | N/A | N/A | N/A | N/A | N/A | N/A | N/A | N/A | N/A | N/A | N/A | N/A | N/A | N/A | N/A | N/A | N/A | N/A | N/A | N/A | N/A | N/A | N/A | N/A | |
| | | | | | | | | | | | | | | | | | | | | | | | | | | | | | | | | | | | | | | | | | | | | | | | | | | | | | | | | | | | | | | | | | | | | | | | | | N/A | |
| | | | | | | | | | | | | | | N/A | N/A | | | | | N/A | | | | | | | | | | | | | | N/A | N/A | N/A | N/A | N/A | N/A | N/A | N/A | N/A | N/A | N/A | N/A | N/A | N/A | N/A | N/A | N/A | N/A | N/A | N/A | N/A | N/A | N/A | N/A | N/A | N/A | N/A | N/A | N/A | N/A | N/A | N/A | N/A | N/A | N/A | N/A | N/A | N/A | N/A | N/A | |
| | | | | | | | | | | | N/A | | N/A | N/A | N/A | | | | | N/A | | | | | | | | | | | N/A | N/A | N/A | N/A | N/A | N/A | N/A | N/A | N/A | N/A | N/A | N/A | N/A | N/A | N/A | N/A | N/A | N/A | N/A | N/A | N/A | N/A | N/A | N/A | N/A | N/A | N/A | N/A | N/A | N/A | N/A | N/A | N/A | N/A | N/A | N/A | N/A | N/A | N/A | N/A | N/A | N/A | N/A | |
| | | | | | | | | | | | | | | N/A | N/A | | | | | N/A | | | | | | | | | | | | | | N/A | N/A | N/A | N/A | N/A | N/A | N/A | N/A | N/A | N/A | N/A | N/A | N/A | N/A | N/A | N/A | N/A | N/A | N/A | N/A | N/A | N/A | N/A | N/A | N/A | N/A | N/A | N/A | N/A | N/A | N/A | N/A | N/A | N/A | N/A | N/A | N/A | N/A | N/A | N/A | |
| | | | | | | | | | | | | | | | | | | | | | | | | | | | | | | | | | | | | | | | | | | | | | | | | | | | | | | | | | | | | | | | | | | | | | | | | | N/A | |
| Bookie | Home -1 | Away +1 | Home -2 | Away +2 | Home -3 | Away +3 | Home -4 | Away +4 | Away +5 | Away -1 | Home +1 | Away -2 | Home +2 | Away -3 | Home +3 | Away -4 | Home +4 | Home +5 | Offer |
| --- | --- | --- | --- | --- | --- | --- | --- | --- | --- | --- | --- | --- | --- | --- | --- | --- | --- | --- | --- |
| | | | | | | | N/A | N/A | N/A | | | | | N/A | N/A | N/A | N/A | N/A | |
| | | | | | | | N/A | N/A | N/A | | | | | | | N/A | N/A | N/A | |
| | | | N/A | N/A | N/A | N/A | N/A | N/A | N/A | N/A | N/A | N/A | N/A | N/A | N/A | N/A | N/A | N/A | |
| | | | | | | | | | | | | | | | | | | | |
| | | | | | N/A | N/A | N/A | N/A | N/A | | | | | N/A | N/A | N/A | N/A | N/A | |
| | | | | | | | | | | | | | | | | | | | |
| | | | N/A | N/A | N/A | N/A | N/A | N/A | N/A | N/A | N/A | N/A | N/A | N/A | N/A | N/A | N/A | N/A | |