Select a Different Fixture
HIFK vs FC Inter Predictions, Betting Tips and Match Previews
Other
|
Telia 5G -areena
|
25th May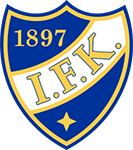 HIFK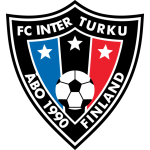 FC Inter
HIFK vs Inter Turku predictions for Saturday's Veikkausliga fixture at Telia 5G -areena. Can the hosts get the better of the current league leaders? Continue reading below for all our free tips and predictions.
FC Inter to Win and Under 3.5 Match Goals @ 8/5
Reason For HIFK vs FC Inter Betting Tips
Things haven't gone too badly for HIFK of late, though the hosts will be hoping to regain the winning thread after drawing each of their last three matches, especially as they're now without a win in four. In contrast, Inter Turku come into this match off the back of four straight wins, though only one of those came away from home.
One loss and three draws from their last four games, HIFK have been slightly disappointing of late. They've not been easy to get the better of, which is why they've avoided defeat in each of their last three, but they've not exactly impressed during that time, especially from an attacking point of view.
Last time out, HIFK offered little going forward, as they posted a measly 0.21 expected goals for, while much of the same can be said for their last home game, where they created only 0.43. They conceded 0.91 and 1.15 in those two matches, so it's probably fair to say that they were slightly fortunate to draw.
Even at home, HIFK aren't offering much going forward; they've scored only four goals in four games at Telia 5g -areena, while they average just 0.84 expected goals for. They've not done badly at the other end, conceding only three goals, by an average of 1.01 expected goals against suggests that they're struggling to create more than their opponents.
In contrast, Saturday's visitors have looked good going forward, both in recent weeks and overall this season. They beat KuPS last time out, while they notched twice on route to winning their last away game. An average of 1.89 goals for is the best in the division.
Even on their travels, Inter Turku have offered a decent amount in the final third, as they've scored an average of 1.6 goals awy from home. They also average 1.29 expected goals for, which is somewhat better than HIF's figure at home. Having scored two goals in their most recent away game, Inter will surely fancy themselves to go to Telia 5g -areena and cause the hosts plenty of problems.
From a betting point of view, 'Inter Turku to Win & Under 3.5 Goals' catches the eye. The hosts don't often get battered at this venue, but they lack the forward quality to compete with the best side in the division, who can record a routine win with nothing other than a repeat of their most recent travelling performance.
Head to Head
Inter Turku have an excellent recent record in this fixture, as they've won each of the last four renewals and are no unbeaten in eight against HIFK, seven of which they've won. When the teams met back in February, Inter Turku won by three goals to one.
HIFK Team News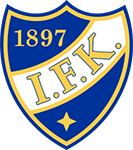 Youngster Tuuka Andberg was recently forced off in the first half, though he made the bench last time out and could thus feature here.
FC Inter Team News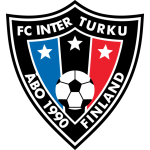 The visitors have avoided picking up any injuries of late, so they're expected to be at full strength on Saturday.
More Other Fixtures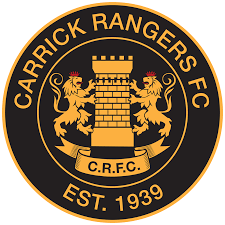 Carrick Rangers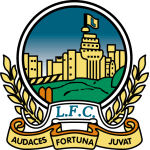 Linfield
HIFK vs FC Inter Stats
At home this season, HIFK have an average expected goal difference of -0.17.
Inter Turku have an average expected goal difference of +0.26 on their travels this season.
HIFK have scored an average of one goal per game at home, while Inter have scored an average of 1.6 on the road.
Less than four goals have been scored in 100% of HIFK's home games, as well as in 80% of Inter's away games this season.
Sign Up To The Newsletter & You Might Win A Football Shirt Of Your Choice
Sign Up To The Newsletter & You Might Win A Football Shirt Of Your Choice
| Bookie | Home Win | Draw | Away Win | Offer |
| --- | --- | --- | --- | --- |
| | | | | |
| | | | | |
| | | | | |
| | | | | |
| | | | | |
| | | | | |
| Bookie | Home & Yes | Away & Yes | Offer |
| --- | --- | --- | --- |
| | | | |
| | | | |
| | | | |
| | | | |
| | | | |
| | | | |
| Bookie | Under 0.5 | Over 0.5 | Under 1.5 | Over 1.5 | Under 2.5 | Over 2.5 | Under 3.5 | Over 3.5 | Under 4.5 | Over 4.5 | Under 5.5 | Over 5.5 | Under 6.5 | Over 6.5 | Under 7.5 | Over 7.5 | Under 8.5 | Over 8.5 | Under 9.5 | Over 9.5 | Offer |
| --- | --- | --- | --- | --- | --- | --- | --- | --- | --- | --- | --- | --- | --- | --- | --- | --- | --- | --- | --- | --- | --- |
| | | | | | | | | | | | | | N/A | N/A | N/A | N/A | N/A | N/A | N/A | N/A | |
| | | | | | | | | | | | N/A | N/A | N/A | N/A | N/A | N/A | N/A | N/A | N/A | N/A | |
| | | | | | | | | | | | | | | | | | | | | | |
| | | | | | | | | | | | | | | | | | | N/A | N/A | N/A | |
| | | | | | | | | | | | N/A | N/A | N/A | N/A | N/A | N/A | N/A | N/A | N/A | N/A | |
| | | | | | | | | | | | | | | | | | | N/A | N/A | N/A | |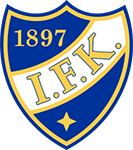 0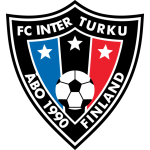 0
| | | | | | | | | | | | | | | | | | | | | | | | | | | | | | | | | | | | | | | | | | | | | | | | | | | | | | | | | | | | | | | | | | | | | | | | | | | |
| --- | --- | --- | --- | --- | --- | --- | --- | --- | --- | --- | --- | --- | --- | --- | --- | --- | --- | --- | --- | --- | --- | --- | --- | --- | --- | --- | --- | --- | --- | --- | --- | --- | --- | --- | --- | --- | --- | --- | --- | --- | --- | --- | --- | --- | --- | --- | --- | --- | --- | --- | --- | --- | --- | --- | --- | --- | --- | --- | --- | --- | --- | --- | --- | --- | --- | --- | --- | --- | --- | --- | --- | --- | --- | --- |
| Bookie | Odds | Odds | Odds | Odds | Odds | Odds | Odds | Odds | Odds | Odds | Odds | Odds | Odds | Odds | Odds | Odds | Odds | Odds | Odds | Odds | Odds | Odds | Odds | Odds | Odds | Odds | Odds | Odds | Odds | Odds | Odds | Odds | Odds | Odds | Odds | Odds | Odds | Odds | Odds | Odds | Odds | Odds | Odds | Odds | Odds | Odds | Odds | Odds | Odds | Odds | Odds | Odds | Odds | Odds | Odds | Odds | Odds | Odds | Odds | Odds | Odds | Odds | Odds | Odds | Odds | Odds | Odds | Odds | Odds | Odds | Odds | Odds | Odds | Offer |
| | | | | | | | | | | | | | | | | | | | | | | | | | | | | | | | | | | | N/A | N/A | N/A | N/A | N/A | N/A | N/A | N/A | N/A | N/A | N/A | N/A | N/A | N/A | N/A | N/A | N/A | N/A | N/A | N/A | N/A | N/A | N/A | N/A | N/A | N/A | N/A | N/A | N/A | N/A | N/A | N/A | N/A | N/A | N/A | N/A | N/A | N/A | N/A | |
| | | | | | | | | | | | N/A | N/A | N/A | | | | | N/A | | | | | | | | | | | | | | N/A | N/A | N/A | N/A | N/A | N/A | N/A | N/A | N/A | N/A | N/A | N/A | N/A | N/A | N/A | N/A | N/A | N/A | N/A | N/A | N/A | N/A | N/A | N/A | N/A | N/A | N/A | N/A | N/A | N/A | N/A | N/A | N/A | N/A | N/A | N/A | N/A | N/A | N/A | N/A | N/A | N/A | |
| | | | | | | | | | | | | | | | | | | | | | | | | | | | | | | | | | | | | | | | | | | | | | | | | | | | | | | | | | | | | | | | | | | | | | | | | | N/A | |
| | | | | | | | | | | | N/A | N/A | N/A | | | | | N/A | | | | | | | | | | | | | | N/A | N/A | N/A | N/A | N/A | N/A | N/A | N/A | N/A | N/A | N/A | N/A | N/A | N/A | N/A | N/A | N/A | N/A | N/A | N/A | N/A | N/A | N/A | N/A | N/A | N/A | N/A | N/A | N/A | N/A | N/A | N/A | N/A | N/A | N/A | N/A | N/A | N/A | N/A | N/A | N/A | N/A | |
| | | | | | | | | | | N/A | N/A | N/A | N/A | | | | | N/A | | | | | | | | | | | | | N/A | N/A | N/A | N/A | N/A | N/A | N/A | N/A | N/A | N/A | N/A | N/A | N/A | N/A | N/A | N/A | N/A | N/A | N/A | N/A | N/A | N/A | N/A | N/A | N/A | N/A | N/A | N/A | N/A | N/A | N/A | N/A | N/A | N/A | N/A | N/A | N/A | N/A | N/A | N/A | N/A | N/A | N/A | |
| | | | | | | | | | | | N/A | N/A | N/A | | | | | N/A | | | | | | | | | | | | | | N/A | N/A | N/A | N/A | N/A | N/A | N/A | N/A | N/A | N/A | N/A | N/A | N/A | N/A | N/A | N/A | N/A | N/A | N/A | N/A | N/A | N/A | N/A | N/A | N/A | N/A | N/A | N/A | N/A | N/A | N/A | N/A | N/A | N/A | N/A | N/A | N/A | N/A | N/A | N/A | N/A | N/A | |
| Bookie | Home -1 | Away +1 | Home -2 | Away +2 | Home -3 | Away +3 | Away -1 | Home +1 | Away -2 | Home +2 | Away -3 | Home +3 | Away -4 | Home +4 | Away -5 | Home +5 | Offer |
| --- | --- | --- | --- | --- | --- | --- | --- | --- | --- | --- | --- | --- | --- | --- | --- | --- | --- |
| | | | | | N/A | N/A | | | | | | | N/A | N/A | N/A | N/A | |
| | | | | | N/A | N/A | | | | | | | N/A | N/A | N/A | N/A | |
| | N/A | N/A | N/A | N/A | N/A | N/A | | | N/A | N/A | N/A | N/A | N/A | N/A | N/A | N/A | |
| | | | | | | | | | | | | | | | | | |
| | N/A | N/A | N/A | N/A | N/A | N/A | | | N/A | N/A | N/A | N/A | N/A | N/A | N/A | N/A | |
| | | | | | | | | | | | | | | | | | |
Our match preview predictions are fully researched and provided in good faith but no profits are guaranteed. Please gamble responsibly, you should only ever gamble with money you can afford to lose. Visit our responsible gambling guidelines for more information. 18+