Select a Different Fixture
IFK Norrkoping vs BK Hacken Predictions, Betting Tips and Match Previews
Sweden Allsvenskan
|
Nya Parken
|
7th July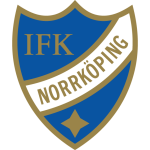 IFK Norrkoping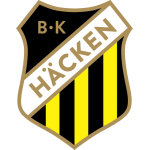 BK Hacken
Norrkoping vs Hacken predictions for Sunday's Swedish Allsvenskan fixture at Nya Parken. Can the hosts bounce back after their defeat last time out? Continue reading below for all our free tips and predictions.
Reason For IFK Norrkoping vs BK Hacken Betting Tips
Norrkoping have certainly not been poor over the first third of the campaign, but they'll be disappointed to have dropped points last time out, especially as they've got themselves to within touching distance of the top three. Against a side that they're in direct competition with and that is three points above them in the table, the hosts will be looking to bounce back.
It has been a reasonably pleasing start to the season for Sunday's hosts, though their relative success certainly isn't a direct result of their form in front of a home crowd. As the proud owners of the second-best away record in the division, Norrkoping have thrived on their travels, but they've not been great at home.
Having won two, drawn two and lost two, Norrkoping have struggled to get going in front of a home crowd this season. They've not been overly poor at either end, scoring eight and conceding seven, but they have been a tad underwhelming. An average goal difference of +0.16 won't turn many heads, nor will and average expected goal difference of -0.07.
Such home form does not bode well ahead of a match against a Hacken side that has been tough to beat on the road. Sunday's visitors come into this game having lost only one of their six travelling matches during the current campaign, while they've also scored more and conceded less on the road than Norrkoping have at home.
While the hosts have a rather average set of underlying figures at home, Hacken have posted some good numbers away from home, as they average 1.86 expected goals for. They've conceded an average of 1.12. A repeat of their most recent travelling effort, which saw them deliver 1.97 expected goals for and concede only 0.24 would surely see the visitors get a positive result, especially if the hosts perform as they did when last in action at this venue. On that occasion, Norrkoping created a decent 1.76 expected goals for, but conceded a shocking 2.63 and thus deservedly came off second best.
In the betting, the hosts come into this match as favourites, though when we consider the efforts of both, it's easy to feel that the visitors have been somewhat overlooked by the early market.
Given that Hacken have offered more in terms of both attack and defence on the road than Norrkoping have at home, bettering the hosts when it comes to goals for, expected goals for, goals against and expected goals against, the away win really ought to be shorter and thus backing Hacken to emerge victorious offers punters some value.
Head to Head
Norrkoping have a pleasing recent record in this fixture, as they've won each of the last eight renewals. When the pair last met (2018), Norrkoping won by a goal to nil.
IFK Norrkoping Team News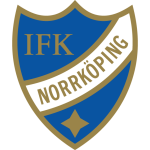 Norrkoping have no fresh injury/suspension problems, so they should be at full strength on Sunday.
BK Hacken Team News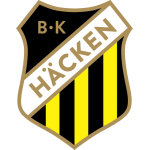 Hacken could be without full-back Kari Arkivuo, who went off injured last time out.
Next Fixtures To Kick Off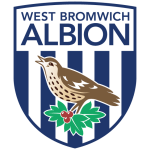 West Bromwich Albion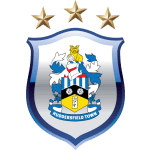 Huddersfield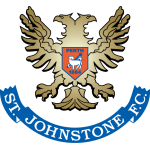 St Johnstone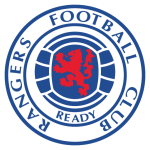 Rangers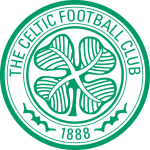 Celtic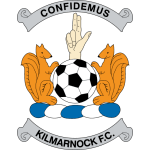 Kilmarnock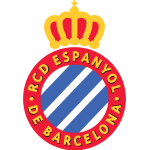 Espanyol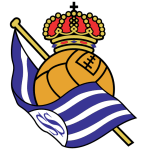 Real Sociedad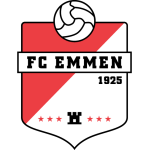 Emmen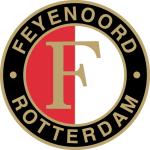 Feyenoord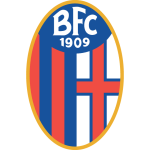 Bologna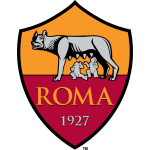 Roma
IFK Norrkoping vs BK Hacken Stats
Powered by

Hacken boast an average expected goal difference of +0.74 on the road, while Norrkoping have an average expected goal difference of -0.07 at home.
Away from home in the league, Hacken have created an average of 1.86 expected goals for.
Norrkoping have posted an average of 1.36 expected goals for at home during the current campaign.
Sign Up To The Newsletter & You Might Win A Football Shirt Of Your Choice
Sign Up To The Newsletter & You Might Win A Football Shirt Of Your Choice
| Bookie | Home Win | Draw | Away Win | Offer |
| --- | --- | --- | --- | --- |
| | | | | |
| | | | | |
| | | | | |
| | | | | |
| | | | | |
| | | | | |
| | | | | |
| Bookie | Home & Yes | Away & Yes | Offer |
| --- | --- | --- | --- |
| | | | |
| | | | |
| | | | |
| | | | |
| | | | |
| | | | |
| | | | |
| Bookie | Under 0.5 | Over 0.5 | Under 1.5 | Over 1.5 | Under 2.5 | Over 2.5 | Under 3.5 | Over 3.5 | Under 4.5 | Over 4.5 | Under 5.5 | Over 5.5 | Under 6.5 | Over 6.5 | Under 7.5 | Over 7.5 | Under 8.5 | Over 8.5 | Under 9.5 | Over 9.5 | Offer |
| --- | --- | --- | --- | --- | --- | --- | --- | --- | --- | --- | --- | --- | --- | --- | --- | --- | --- | --- | --- | --- | --- |
| | | | | | | | | | | | | | | | N/A | N/A | N/A | N/A | N/A | N/A | |
| | | | | | | | | | | | | | N/A | N/A | N/A | N/A | N/A | N/A | N/A | N/A | |
| | | | | | | | | | | | | | | | | | | | | | |
| | | | | | | | | | | | | | | | | | | | N/A | N/A | |
| | N/A | N/A | | | | | | | | | N/A | N/A | N/A | N/A | N/A | N/A | N/A | N/A | N/A | N/A | |
| | | | | | | | | | | | | | | | | | | | N/A | N/A | |
| | | | | | | | | | | | | | | | | | | | | | |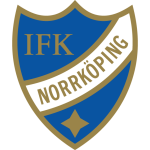 0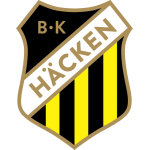 0
| | | | | | | | | | | | | | | | | | | | | | | | | | | | | | | | | | | | | | | | | | | | | | | | | | | | | | | | | | | | | | | | | | | | | | | | | | | |
| --- | --- | --- | --- | --- | --- | --- | --- | --- | --- | --- | --- | --- | --- | --- | --- | --- | --- | --- | --- | --- | --- | --- | --- | --- | --- | --- | --- | --- | --- | --- | --- | --- | --- | --- | --- | --- | --- | --- | --- | --- | --- | --- | --- | --- | --- | --- | --- | --- | --- | --- | --- | --- | --- | --- | --- | --- | --- | --- | --- | --- | --- | --- | --- | --- | --- | --- | --- | --- | --- | --- | --- | --- | --- | --- |
| Bookie | Odds | Odds | Odds | Odds | Odds | Odds | Odds | Odds | Odds | Odds | Odds | Odds | Odds | Odds | Odds | Odds | Odds | Odds | Odds | Odds | Odds | Odds | Odds | Odds | Odds | Odds | Odds | Odds | Odds | Odds | Odds | Odds | Odds | Odds | Odds | Odds | Odds | Odds | Odds | Odds | Odds | Odds | Odds | Odds | Odds | Odds | Odds | Odds | Odds | Odds | Odds | Odds | Odds | Odds | Odds | Odds | Odds | Odds | Odds | Odds | Odds | Odds | Odds | Odds | Odds | Odds | Odds | Odds | Odds | Odds | Odds | Odds | Odds | Offer |
| | | | | | | | | | | | | | | | | | | | | | | | | | | | | | | | | | | | | | N/A | N/A | N/A | N/A | N/A | N/A | N/A | N/A | N/A | N/A | N/A | N/A | N/A | N/A | N/A | N/A | N/A | N/A | | | | N/A | N/A | N/A | N/A | N/A | N/A | N/A | N/A | N/A | N/A | N/A | N/A | N/A | N/A | N/A | N/A | |
| | | | | | | | | | | | | | | | N/A | N/A | N/A | | | | | | | | | | | | | | | | | | | | N/A | N/A | N/A | N/A | N/A | N/A | N/A | N/A | N/A | N/A | N/A | N/A | N/A | N/A | N/A | N/A | N/A | N/A | N/A | N/A | N/A | N/A | N/A | N/A | N/A | N/A | N/A | N/A | N/A | N/A | N/A | N/A | N/A | N/A | N/A | N/A | N/A | |
| | | | | | | | | | | | | | | | | | | | | | | | | | | | | | | | | | | | | | | | | | | | | | | | | | | | | | | | | | | | | | | | | | | | | | | | | | N/A | |
| | | | | | | | | | | | | | | | N/A | N/A | N/A | | | | | | | | | | | | | | | | | | | | N/A | N/A | N/A | N/A | N/A | N/A | N/A | N/A | N/A | N/A | N/A | N/A | N/A | N/A | N/A | N/A | N/A | N/A | N/A | N/A | N/A | N/A | N/A | N/A | N/A | N/A | N/A | N/A | N/A | N/A | N/A | N/A | N/A | N/A | N/A | N/A | N/A | |
| | | | | | | | | | | | N/A | N/A | N/A | N/A | N/A | N/A | N/A | | | | | N/A | | | | | | | | | | N/A | N/A | N/A | N/A | N/A | N/A | N/A | N/A | N/A | N/A | N/A | N/A | N/A | N/A | N/A | N/A | N/A | N/A | N/A | N/A | N/A | N/A | N/A | N/A | N/A | N/A | N/A | N/A | N/A | N/A | N/A | N/A | N/A | N/A | N/A | N/A | N/A | N/A | N/A | N/A | N/A | N/A | |
| | | | | | | | | | | | | | | | N/A | N/A | N/A | | | | | | | | | | | | | | | | | | | | N/A | N/A | N/A | N/A | N/A | N/A | N/A | N/A | N/A | N/A | N/A | N/A | N/A | N/A | N/A | N/A | N/A | N/A | N/A | N/A | N/A | N/A | N/A | N/A | N/A | N/A | N/A | N/A | N/A | N/A | N/A | N/A | N/A | N/A | N/A | N/A | N/A | |
| | | | | | | | | | | | | | | | | | | | | | | | | | | | | | | | | | | | | | | | | | | | | | | | | | | | | | | | | | | | | | | | | | | | | | | | | | N/A | |
| Bookie | Home -1 | Away +1 | Home -2 | Away +2 | Home -3 | Away +3 | Home -4 | Away +4 | Away -1 | Home +1 | Away -2 | Home +2 | Away -3 | Home +3 | Away -4 | Home +4 | Home -5 | Away +5 | Offer |
| --- | --- | --- | --- | --- | --- | --- | --- | --- | --- | --- | --- | --- | --- | --- | --- | --- | --- | --- | --- |
| | | | | | | | N/A | N/A | | | | | N/A | N/A | N/A | N/A | N/A | N/A | |
| | | | | | | | N/A | N/A | | | | | | | N/A | N/A | N/A | N/A | |
| | | | | | N/A | N/A | N/A | N/A | | | | | N/A | N/A | N/A | N/A | N/A | N/A | |
| | | | | | | | | | | | | | | | | | | | |
| | | | N/A | N/A | N/A | N/A | N/A | N/A | N/A | N/A | N/A | N/A | N/A | N/A | N/A | N/A | N/A | N/A | |
| | | | | | | | | | | | | | | | | | | | |
| | | | | | N/A | N/A | N/A | N/A | | | | | N/A | N/A | N/A | N/A | N/A | N/A | |