Select a Different Fixture
Middlesbrough vs Burton Albion Predictions, Betting Tips and Match Previews
Carabao Cup
|
Riverside Stadium
|
18th December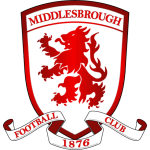 Middlesbrough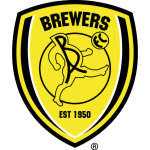 Burton Albion
Middlesbrough vs Burton predictions for Tuesday's Carabao Cup fixture at Riverside Stadium. Having already knocked out Championship opponents on route to the quarter-finals, the League One visitors may just fancy their chances. Continue reading below for all our free tips and predictions.
Reason For Middlesbrough vs Burton Albion Betting Tips
Had this fixture come just two weeks earlier, then Middlesbrough would probably be full of confidence, though they've hit a bit of rough patch of late, so Tony Pulis' men may not be feeling great. Boro have won none of their last four matches, two of which they've lost, while they arrive at this junction off the back of a rather poor display away at QPR on Saturday afternoon.
If Middlesbrough are to be judged on their recent efforts, then there's plenty of hope for the visitors on this occasion. Sides managed by Tony Pulis aren't exactly known for their offensive quality, so it's perhaps not surprising that Boro are finding it tough to make their presence felt in the final third, though it is surprising that they're struggling at the back. Tuesday's hosts are without a clean sheet in five matches, while they've been conceding plenty of chances during that time.
Not only did the Teesiders ship two goals away against QPR at the weekend, but they conceded plenty of chances and looked reasonably easy to breach. On that occasion, QPR clocked 2.38 expected goals for, which is worrying. What's more, Aston Villa, who Burton got the better of earlier in this competition, recently visited the Riverside and created 3.2 expected goals, while they also put the ball in the net on three occasions. Moreover, Middlesbrough have conceded an average of 2.24 expected goals in the Carabao Cup this season. Such form certainly won't strike fear into the hearts of the Brewers.
Burton also come into this match off the back of a defeat, but they didn't exactly play poorly when losing 1-0 away against Fleetwood at the weekend, while their efforts against higher-level teams in this competition have shown that they're no mugs.
It's not like Nigel Clough's men are facing an in-form Championship side and it's not as if they haven't already faced better sides this season. Having already beaten Aston Villa, Burnley and Nottingham Forest, Burton have shown that they have what it takes. At times in those games, the Brewers were a bit shaky at the back, but they're up against a Boro side that is struggling in the final third. What's more, the fact that they're averaging 1.89 expected goals for in this competition bodes very well.
It's also important to consider that Middlesbrough, despite their rocky patch, are still fighting for promotion this season. Maintaining their position in the top six is likely to be the priority, so would could see the hosts rotate. In contrast, given their mid-table position, reaching the semi-finals is likely to be the priority for Burton.
All things considered, it's very easy to make a case for the visitors at the prices. As a Championship side playing at home, Boro deserve to be favourites, but if we consider that Burton have already acquitted themselves very well against three higher-level teams this season, then its easy to feel that the visitors have been underestimated a tad. At the prices, 'Burton +1 Handicap' stands out. Against a Middlesbrough side that has struggled of late, the Brewers are backed to get very competitive, just as they did against Villa, Burnley and Forest.
Head to Head
This will be the fourth renewal of this fixture. Of those four, Middlesbrough have won one, while the same can be said for Burton. When the teams last met, they drew 1-1.
Middlesbrough Team News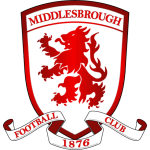 Rudy Gestede and Ashley Fletcher are both out injured at present. Muhamed Besic is suspended, while Martin Braithwaite is a doubt. Boss Tony Pulis is expected to make numerous changes.
Burton Albion Team News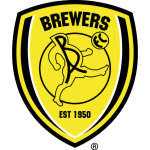 Marvin Sordell is a doubt, but the Brewers do have the influential David Templeton fit again. A similar side to the one that performed so well against Nottingham Forest in the last round is expected to feature on Tuesday night.
More Carabao Cup Fixtures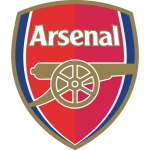 Arsenal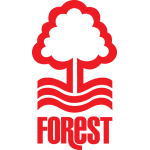 Nottingham Forest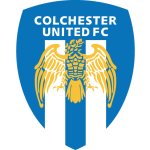 Colchester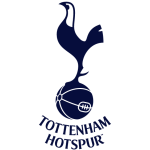 Tottenham Hotspur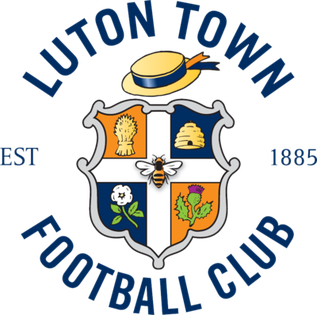 Luton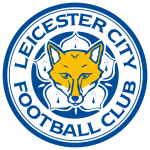 Leicester City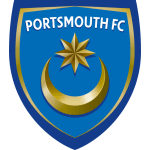 Portsmouth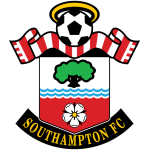 Southampton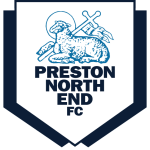 Preston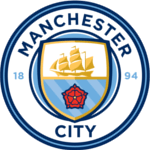 Manchester City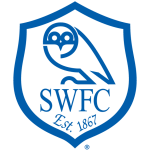 Sheffield Wednesday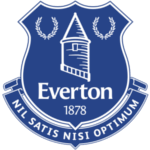 Everton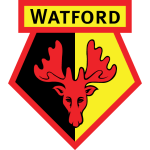 Watford
Swansea City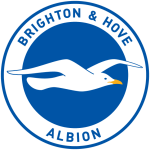 Brighton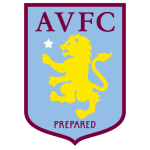 Aston Villa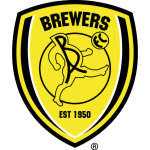 Burton Albion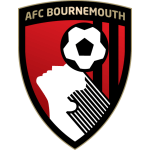 AFC Bournemouth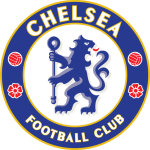 Chelsea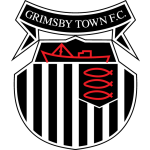 Grimsby Town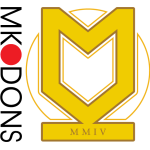 MK Dons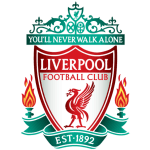 Liverpool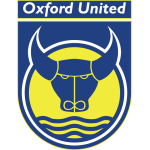 Oxford United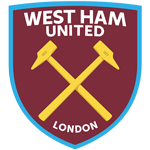 West Ham United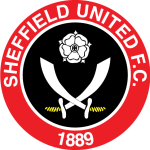 Sheffield United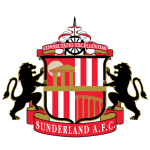 Sunderland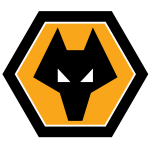 Wolverhampton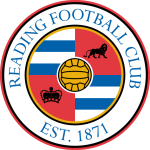 Reading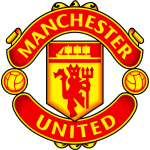 Manchester United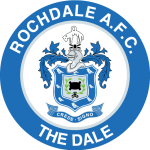 Rochdale
Middlesbrough vs Burton Albion Stats
Burton have won each of their three matches against teams operating at a higher level this season.
Middlesbrough have an average expected goal difference of -0.29 in the Carabao Cup this season.
Burton have an average expected goal difference of -0.09 in the Carabao Cup this season.
Sign Up To The Newsletter & You Might Win A Football Shirt Of Your Choice
Sign Up To The Newsletter & You Might Win A Football Shirt Of Your Choice
| Bookie | Home Win | Draw | Away Win | Offer |
| --- | --- | --- | --- | --- |
| | | | | |
| | | | | |
| | | | | |
| | | | | |
| | | | | |
| | | | | |
| | | | | |
| Bookie | Home & Yes | Away & Yes | Offer |
| --- | --- | --- | --- |
| | | | |
| | | | |
| | | | |
| | | | |
| | | | |
| | | | |
| | | | |
| Bookie | Under 0.5 | Over 0.5 | Under 1.5 | Over 1.5 | Under 2.5 | Over 2.5 | Under 3.5 | Over 3.5 | Under 4.5 | Over 4.5 | Under 5.5 | Over 5.5 | Under 6.5 | Over 6.5 | Under 7.5 | Over 7.5 | Under 8.5 | Over 8.5 | Under 9.5 | Over 9.5 | Offer |
| --- | --- | --- | --- | --- | --- | --- | --- | --- | --- | --- | --- | --- | --- | --- | --- | --- | --- | --- | --- | --- | --- |
| | | | | | | | | | | | | | | | N/A | N/A | N/A | N/A | N/A | N/A | |
| | N/A | N/A | | | | | | | | | | | N/A | N/A | N/A | N/A | N/A | N/A | N/A | N/A | |
| | | | | | | | | | | | | | | | | | | | | | |
| | | | | | | | | | | | | | | | | | | | N/A | N/A | |
| | | | | | | | | | | | | | N/A | N/A | N/A | N/A | N/A | N/A | N/A | N/A | |
| | | | | | | | | | | | | | | | | | | | N/A | N/A | |
| | | | | | | | | | | | | | | | | | | | | | |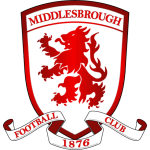 0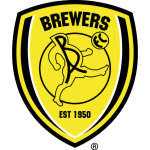 0
| | | | | | | | | | | | | | | | | | | | | | | | | | | | | | | | | | | | | | | | | | | | | | | | | | | | | | | | | | | | | | | | | | | | | | | | | | | |
| --- | --- | --- | --- | --- | --- | --- | --- | --- | --- | --- | --- | --- | --- | --- | --- | --- | --- | --- | --- | --- | --- | --- | --- | --- | --- | --- | --- | --- | --- | --- | --- | --- | --- | --- | --- | --- | --- | --- | --- | --- | --- | --- | --- | --- | --- | --- | --- | --- | --- | --- | --- | --- | --- | --- | --- | --- | --- | --- | --- | --- | --- | --- | --- | --- | --- | --- | --- | --- | --- | --- | --- | --- | --- | --- |
| Bookie | Odds | Odds | Odds | Odds | Odds | Odds | Odds | Odds | Odds | Odds | Odds | Odds | Odds | Odds | Odds | Odds | Odds | Odds | Odds | Odds | Odds | Odds | Odds | Odds | Odds | Odds | Odds | Odds | Odds | Odds | Odds | Odds | Odds | Odds | Odds | Odds | Odds | Odds | Odds | Odds | Odds | Odds | Odds | Odds | Odds | Odds | Odds | Odds | Odds | Odds | Odds | Odds | Odds | Odds | Odds | Odds | Odds | Odds | Odds | Odds | Odds | Odds | Odds | Odds | Odds | Odds | Odds | Odds | Odds | Odds | Odds | Odds | Odds | Offer |
| | | | | | | | | | | | | | | | | | | | | | | | | | | | | | | | | | | | | | | N/A | N/A | N/A | N/A | N/A | N/A | N/A | N/A | N/A | N/A | N/A | N/A | N/A | N/A | N/A | N/A | | N/A | N/A | N/A | N/A | N/A | N/A | N/A | N/A | N/A | N/A | N/A | N/A | N/A | N/A | N/A | N/A | N/A | N/A | N/A | |
| | | | | | | | | | | | | | | | | | | N/A | | | N/A | N/A | | | | | N/A | | | | | | | N/A | | | | N/A | N/A | N/A | N/A | N/A | N/A | N/A | N/A | N/A | N/A | N/A | N/A | N/A | N/A | N/A | N/A | N/A | N/A | N/A | N/A | N/A | N/A | N/A | N/A | N/A | N/A | N/A | N/A | N/A | N/A | N/A | N/A | N/A | N/A | N/A | N/A | |
| | | | | | | | | | | | | | | | | | | | | | | | | | | | | | | | | | | | | | | | | | | | | | | | | | | | | | | | | | | | | | | | | | | | | | | | | | N/A | |
| | | | | | | | | | | | | | | | | | | N/A | | | N/A | N/A | | | | | N/A | | | | | | | N/A | | | | N/A | N/A | N/A | N/A | N/A | N/A | N/A | N/A | N/A | N/A | N/A | N/A | N/A | N/A | N/A | N/A | N/A | N/A | N/A | N/A | N/A | N/A | N/A | N/A | N/A | N/A | N/A | N/A | N/A | N/A | N/A | N/A | N/A | N/A | N/A | N/A | |
| | | | | | | | | | | | | | | | | | | N/A | | | N/A | N/A | | | | | | | | | | | | | | | | | N/A | N/A | N/A | N/A | N/A | N/A | N/A | N/A | N/A | N/A | N/A | N/A | N/A | N/A | N/A | N/A | N/A | N/A | N/A | N/A | N/A | N/A | N/A | N/A | N/A | N/A | N/A | N/A | N/A | N/A | N/A | N/A | N/A | N/A | N/A | |
| | | | | | | | | | | | | | | | | | | N/A | | | N/A | N/A | | | | | N/A | | | | | | | N/A | | | | N/A | N/A | N/A | N/A | N/A | N/A | N/A | N/A | N/A | N/A | N/A | N/A | N/A | N/A | N/A | N/A | N/A | N/A | N/A | N/A | N/A | N/A | N/A | N/A | N/A | N/A | N/A | N/A | N/A | N/A | N/A | N/A | N/A | N/A | N/A | N/A | |
| | | | | | | | | | | | | | | | | | | | | | | | | | | | | | | | | | | | | | | | | | | | | | | | | | | | | | | | | | | | | | | | | | | | | | | | | | N/A | |
Bookie
Home -1
Away +1
Home -2
Away +2
Home -3
Away +3
Home -4
Away +4
Home -5
Away +5
Away -1
Home +1
Away -2
Home +2
Home +3
Home +4
Home +5
Offer
N/A
N/A
N/A
N/A
N/A
N/A
N/A
N/A
N/A
N/A
N/A
N/A
N/A
N/A
N/A
N/A
N/A
N/A
N/A