Monarcas Morelia vs Veracruz Predictions, Betting Tips and Match Previews
Other
|
Estadio Generalísimo José María Morelos y Pavón
|
19th January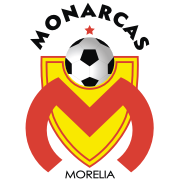 Monarcas Morelia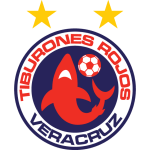 Veracruz
Monarcas Morelia vs Veracruz predictions for Saturday's Liga MX Clausura clash. Monarcas will be looking to finally get off the mark after losing their opening two matches of the Clausura. Read on for all our free predictions and betting tips.
Monarcas Morelia to Win @ 8/11
Monarcas Morelia 2-0 @ 7/1
Reason For Monarcas Morelia vs Veracruz Betting Tips
Saturday's Liga MX Clausura action sees Monarcas Morelia doing battle with Veracruz. The hosts will be looking to finally get off the mark, having lost their opening two Clausura matches.
Monarcas Morelia missed out on a playoff spot by a single point in the Apertura phase of the season and having now fell to defeat in their opening two in the Clausura, they'll be playing catch up in the race for a place in the top 8. Defeats at home to Toluca and away to Santos Laguna rank as a very poor start for the hosts, meaning they'll be desperate for improvement on Saturday.
Ultimately, whilst Morelia will be disappointed with their recent showings, the aforementioned opponents they've faced are strong sides and this fixture will look a far more winnable one to them, particularly given they've won their last 2 home games and 4 of their last 6 matches overall against Veracruz.
Meanwhile, if confidence levels in home ranks can be described as being low, then they simply have to be regarded as being at rock bottom in the visiting camp. A 1-0 home defeat to Lobos BUAP last weekend in a crunch relegation clash now has Los Tiburones Rojos looking almost certain to be playing Ascenso MX football next season.
Bottom and looking well adrift in the average points table used for relegation, having not won in 12 straight league matches and having looked the divsion's weakest outfit for such a sustained period, Veracruz really do appear to be a lost cause. If they are to pull off a miraculous escape, they need to start picking up results but having lost 12 of their last 16 away games, any run of form is unlikely to start in Saturday's clash.
Ultimately, Monarcas are a better team than their last couple of results would suggest and this is a fixture they have to be targeting maximum points in if they are to have any real playoff aspirations. Man for man, the hosts are the stronger of the two by quite some margin and it'll be a huge surprise if that doesn't translate into what we see over the 90 minutes.
As such, we're more than happy to back a home win with maximum confidence. Veracruz are terrible on the road and given they've conceded a huge average of 2.37 goals a game over their last 16 away matches, they are unlikely to provide any kind of resistance and we believe the hosts will run out comfortable 2-0 winners.
Head to Head
The sides drew 2-2 in the Apertura phase but Monarcas have won 4 of the last 6 meetings between the two overall.
Monarcas Morelia Team News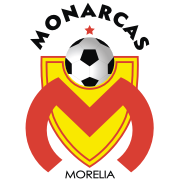 No problems reported in the build to kick off.
Veracruz Team News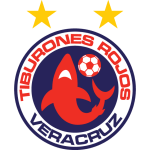 No issues and a full squad is available for the trip.
More Other Fixtures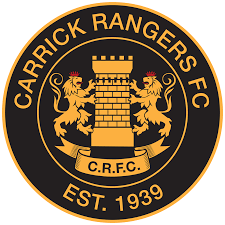 Carrick Rangers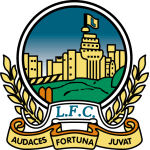 Linfield
Monarcas Morelia vs Veracruz Stats
Monarcas have scored an average of 1.28 goals a game over their last 14 home matches.
Veracruz have not won any of their last 12 league matches.
Veracruz have lost 12 of their last 16 away games.
Veracruz have conceded an average of 2.37 goals over said matches.
Sign Up To The Newsletter & You Might Win A Football Shirt Of Your Choice
Sign Up To The Newsletter & You Might Win A Football Shirt Of Your Choice
| Bookie | Home Win | Draw | Away Win | Offer |
| --- | --- | --- | --- | --- |
| | | | | |
| | | | | |
| | | | | |
| | | | | |
| | | | | |
| Bookie | Home & Yes | Away & Yes | Offer |
| --- | --- | --- | --- |
| | | | |
| | | | |
| | | | |
| | | | |
| | | | |
| Bookie | Under 0.5 | Over 0.5 | Under 1.5 | Over 1.5 | Under 2.5 | Over 2.5 | Under 3.5 | Over 3.5 | Under 4.5 | Over 4.5 | Under 5.5 | Over 5.5 | Under 6.5 | Over 6.5 | Under 7.5 | Over 7.5 | Under 8.5 | Over 8.5 | Under 9.5 | Over 9.5 | Offer |
| --- | --- | --- | --- | --- | --- | --- | --- | --- | --- | --- | --- | --- | --- | --- | --- | --- | --- | --- | --- | --- | --- |
| | | | | | | | | | | | | | | | N/A | N/A | N/A | N/A | N/A | N/A | |
| | N/A | N/A | | | | | | | | | N/A | N/A | N/A | N/A | N/A | N/A | N/A | N/A | N/A | N/A | |
| | | | | | | | | | | | | | | | | | | | | | |
| | | | | | | | | | | | | | N/A | N/A | N/A | N/A | N/A | N/A | N/A | N/A | |
| | | | | | | | | | | | | | | | | | | | | | |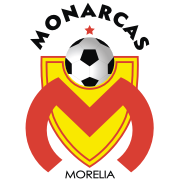 0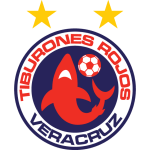 0
| | | | | | | | | | | | | | | | | | | | | | | | | | | | | | | | | | | | | | | | | | | | | | | | | | | | | | | | | | | | | | | | | | | | | | | | | | | |
| --- | --- | --- | --- | --- | --- | --- | --- | --- | --- | --- | --- | --- | --- | --- | --- | --- | --- | --- | --- | --- | --- | --- | --- | --- | --- | --- | --- | --- | --- | --- | --- | --- | --- | --- | --- | --- | --- | --- | --- | --- | --- | --- | --- | --- | --- | --- | --- | --- | --- | --- | --- | --- | --- | --- | --- | --- | --- | --- | --- | --- | --- | --- | --- | --- | --- | --- | --- | --- | --- | --- | --- | --- | --- | --- |
| Bookie | Odds | Odds | Odds | Odds | Odds | Odds | Odds | Odds | Odds | Odds | Odds | Odds | Odds | Odds | Odds | Odds | Odds | Odds | Odds | Odds | Odds | Odds | Odds | Odds | Odds | Odds | Odds | Odds | Odds | Odds | Odds | Odds | Odds | Odds | Odds | Odds | Odds | Odds | Odds | Odds | Odds | Odds | Odds | Odds | Odds | Odds | Odds | Odds | Odds | Odds | Odds | Odds | Odds | Odds | Odds | Odds | Odds | Odds | Odds | Odds | Odds | Odds | Odds | Odds | Odds | Odds | Odds | Odds | Odds | Odds | Odds | Odds | Odds | Offer |
| | | | | | | | | | | | | | | | | | | | | | | | | | | | | | | | | | | | N/A | N/A | N/A | N/A | | N/A | N/A | N/A | N/A | N/A | N/A | N/A | N/A | N/A | N/A | N/A | N/A | | N/A | N/A | N/A | N/A | N/A | N/A | N/A | N/A | N/A | N/A | N/A | N/A | N/A | N/A | N/A | N/A | N/A | N/A | N/A | N/A | N/A | |
| | | | | | | | | | | | | | | | | | | N/A | | | | | | | | | | | | | | | | N/A | N/A | N/A | N/A | N/A | N/A | N/A | N/A | N/A | N/A | N/A | N/A | N/A | N/A | N/A | N/A | N/A | N/A | N/A | N/A | N/A | N/A | N/A | N/A | N/A | N/A | N/A | N/A | N/A | N/A | N/A | N/A | N/A | N/A | N/A | N/A | N/A | N/A | N/A | N/A | |
| | | | | | | | | | | | | | | | | | | | | | | | | | | | | | | | | | | | | | | | | | | | | | | | | | | | | | | | | | | | | | | | | | | | | | | | | | N/A | |
| | | | | | | | | | | N/A | | | | N/A | N/A | N/A | N/A | N/A | | | | | N/A | | | | | | | N/A | N/A | N/A | N/A | N/A | N/A | N/A | N/A | N/A | N/A | N/A | N/A | N/A | N/A | N/A | N/A | N/A | N/A | N/A | N/A | N/A | N/A | N/A | N/A | N/A | N/A | N/A | N/A | N/A | N/A | N/A | N/A | N/A | N/A | N/A | N/A | N/A | N/A | N/A | N/A | N/A | N/A | N/A | N/A | |
| | | | | | | | | | | | | | | | | | | | | | | | | | | | | | | | | | | | | | | | | | | | | | | | | | | | | | | | | | | | | | | | | | | | | | | | | | N/A | |
| Bookie | Home -1 | Away +1 | Home -2 | Away +2 | Home -3 | Away +3 | Away -1 | Home +1 | Away -2 | Home +2 | Offer |
| --- | --- | --- | --- | --- | --- | --- | --- | --- | --- | --- | --- |
| | | | | | | | | | | | |
| | | | | | | | | | N/A | N/A | |
| | | | | | N/A | N/A | | | | | |
| | | | N/A | N/A | N/A | N/A | N/A | N/A | N/A | N/A | |
| | | | | | N/A | N/A | | | | | |
Our match preview predictions are fully researched and provided in good faith but no profits are guaranteed. Please gamble responsibly, you should only ever gamble with money you can afford to lose. Visit our responsible gambling guidelines for more information. 18+