Select a Different Fixture
NEC Nijmegen vs FC Den Bosch Predictions, Betting Tips and Match Previews
Holland Eerste Divisie
|
Goffertstadion
|
15th March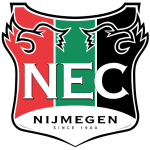 NEC Nijmegen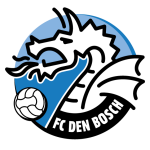 FC Den Bosch
NEC vs Den Bosch predictions for Friday night's Eerste Divisie clash at Goffertstadion. NEC will look to extend their eight match unbeaten run against a Den Bosch side who claimed their first win in seven last week. Read on for all our free match predictions and betting tips.
NEC Nijmegen to Win @ 1/1
Reason For NEC Nijmegen vs FC Den Bosch Betting Tips
NEC took another big step forward on match day 28 with a 1-0 victory over 6th placed Roda JC in Nijmegen, and Jack De Gier's side turn out at Goffertstadion again this Friday as they look to claim another decent scalp in the shape of Den Bosch. The visitors picked up a confidence boosting 3-0 success against Helmond Sport last time out after going six matches without a win, but they could come unstuck here against one of Eerste Divisie's most in form teams.
NEC are still outside the Play-off places in 11th however they rate amongst the best sides in Eerste Divisie at present based on current form. Jordy Bruijn's 7th minute goal proved decisive in their 1-0 win against Roda JC last week, a result which marked their third straight home victory and extended their unbeaten streak in the league to eight.
A dismal run of just one win in ten between early November and the end of January put NEC's hopes of finishing in the top nine under serious threat, but Jack De Gier's men appear to be blossoming at the right time with just ten fixtures in the regular season to go.
They went close to an immediate return to Eredivisie last term but eventually suffered a surprise aggregate defeat to FC Emmen, and it looks now as though their minds are fully focused on rectifying that disappointment after an extremely testing spell.
De Gier's charges still have three points to make up on the top nine heading into this Friday's contest against Den Bosch, but it's hard to envisage them failing in the run in if they keep performing as they have done in recent weeks.
The prominence of Jong Ajax (8th) and Jong PSV (5th) who are both ineligible for promotion means that 11th could well be enough to secure a spot in the end of season shoot-out, but NEC will want to make absolutely sure and that should mean that we see a strong effort again from the hosts this week.
They will be gunning to avenge a 3-2 defeat against Den Bosch in a December thriller at Stadion De Vliert, and will feel The Blue White Dragons are there for the taking following a poor run of form.
Wil Boessen's side were in the midst of a tremendous 16 game unbeaten streak when they got the better of NEC in s-Hertogenbosch on match day 17, but they have suffered a pretty drastic drop off since that spell came to an end against FC Eindhoven (2-0) at the end of January.
Den Bosch eased clear of joint-bottom team Helmond Sport 3-0 at home last week, but had previously picked up just three draws from their last half dozen league fixtures.
That run has seen them fall to 4th and 11 points behind runaway leaders Twente, and it looks for all money as though Den Bosch will be joining NEC in the Play-offs despite the two sides being poles apart for much of the campaign.
The points gap between the two still stands at 13 in Den Bosch's favour, but it's undeniably the hosts who are in better shape right now and we're backing them for the win here. Den Bosch are without a win in four on the road and that victory against lowly Sport isn't quite enough just yet to suggest that they are out of their rut.
Boessen's side should find this tough against a buoyant NEC who are strong again in Nijmegen, and we're predicting a 3-1 correct score alongside our main match bet.
Head to Head
The teams have met 11 times previously, with NEC winning five, three draws and three victories for Den Bosch.
NEC Nijmegen Team News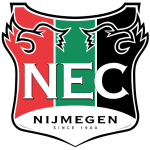 There are no selection issues for NEC here, who look set to field the same eleven that beat Roda JC 1-0 in Nijmegen last week.
FC Den Bosch Team News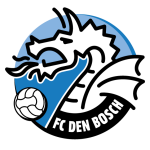 Den Bosch have a full compliment for their trip to Nijmegen this week, but changes are unlikely after their 3-0 success over Helmond Sport last time out. Heracles loanee Vincent Vermeij is set to lead the line again after scoring on match day 28.
Next Fixtures To Kick Off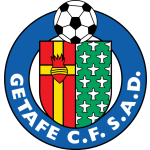 Getafe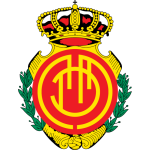 Mallorca
Heerenveen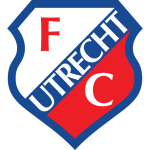 Utrecht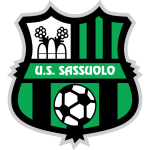 Sassuolo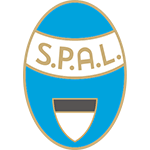 SPAL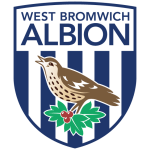 West Bromwich Albion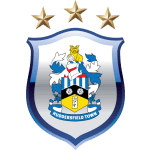 Huddersfield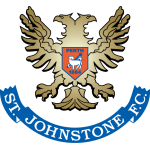 St Johnstone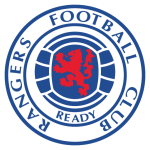 Rangers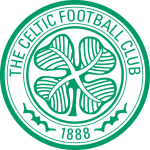 Celtic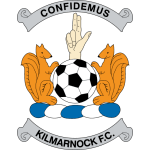 Kilmarnock
NEC Nijmegen vs FC Den Bosch Stats
Powered by

NEC are unbeaten in their last eight Eerste Divisie games.
The hosts have won their last three outings in Nijmegen.
NEC are unbeaten in their last five home games against Den Bosch (W4, D1).
Den Bosch have won just one of their last seven in the league (W1, D3, L3).
Sign Up To The Newsletter & You Might Win A Football Shirt Of Your Choice
Sign Up To The Newsletter & You Might Win A Football Shirt Of Your Choice
| Bookie | Home Win | Draw | Away Win | Offer |
| --- | --- | --- | --- | --- |
| | | | | |
| | | | | |
| | | | | |
| | | | | |
| | | | | |
| | | | | |
| | | | | |
| Bookie | Home & Yes | Away & Yes | Offer |
| --- | --- | --- | --- |
| | | | |
| | | | |
| | | | |
| | | | |
| | | | |
| | | | |
| | | | |
| Bookie | Under 0.5 | Over 0.5 | Under 1.5 | Over 1.5 | Under 2.5 | Over 2.5 | Under 3.5 | Over 3.5 | Under 4.5 | Over 4.5 | Under 5.5 | Over 5.5 | Under 6.5 | Over 6.5 | Under 7.5 | Over 7.5 | Under 8.5 | Over 8.5 | Under 9.5 | Over 9.5 | Offer |
| --- | --- | --- | --- | --- | --- | --- | --- | --- | --- | --- | --- | --- | --- | --- | --- | --- | --- | --- | --- | --- | --- |
| | | | | | | | | | | | | | | | N/A | N/A | N/A | N/A | N/A | N/A | |
| | N/A | N/A | | | | | | | | | | | N/A | N/A | N/A | N/A | N/A | N/A | N/A | N/A | |
| | | | | | | | | | | | | | | | | | | | | | |
| | | | | | | | | | | | | | | | | | | | N/A | N/A | |
| | N/A | N/A | | | | | | | | | | | N/A | N/A | N/A | N/A | N/A | N/A | N/A | N/A | |
| | | | | | | | | | | | | | | | | | | | N/A | N/A | |
| | | | | | | | | | | | | | | | | | | | | | |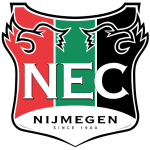 0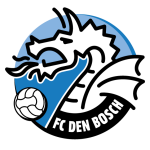 0
| | | | | | | | | | | | | | | | | | | | | | | | | | | | | | | | | | | | | | | | | | | | | | | | | | | | | | | | | | | | | | | | | | | | | | | | | | | |
| --- | --- | --- | --- | --- | --- | --- | --- | --- | --- | --- | --- | --- | --- | --- | --- | --- | --- | --- | --- | --- | --- | --- | --- | --- | --- | --- | --- | --- | --- | --- | --- | --- | --- | --- | --- | --- | --- | --- | --- | --- | --- | --- | --- | --- | --- | --- | --- | --- | --- | --- | --- | --- | --- | --- | --- | --- | --- | --- | --- | --- | --- | --- | --- | --- | --- | --- | --- | --- | --- | --- | --- | --- | --- | --- |
| Bookie | Odds | Odds | Odds | Odds | Odds | Odds | Odds | Odds | Odds | Odds | Odds | Odds | Odds | Odds | Odds | Odds | Odds | Odds | Odds | Odds | Odds | Odds | Odds | Odds | Odds | Odds | Odds | Odds | Odds | Odds | Odds | Odds | Odds | Odds | Odds | Odds | Odds | Odds | Odds | Odds | Odds | Odds | Odds | Odds | Odds | Odds | Odds | Odds | Odds | Odds | Odds | Odds | Odds | Odds | Odds | Odds | Odds | Odds | Odds | Odds | Odds | Odds | Odds | Odds | Odds | Odds | Odds | Odds | Odds | Odds | Odds | Odds | Odds | Offer |
| | | | | | | | | | | | | | | | | | | | | | | | | | | | | | | | | | | | | | | | | | N/A | N/A | N/A | | N/A | N/A | N/A | N/A | N/A | N/A | N/A | N/A | N/A | N/A | N/A | N/A | N/A | N/A | N/A | N/A | N/A | N/A | N/A | N/A | N/A | N/A | N/A | N/A | N/A | N/A | N/A | N/A | N/A | |
| | | | | | | | | | | | | | | | | | | | N/A | | | | | | | | | | | | | | | | | | | | N/A | N/A | N/A | N/A | N/A | N/A | N/A | N/A | N/A | N/A | N/A | N/A | N/A | N/A | N/A | N/A | N/A | N/A | N/A | N/A | N/A | N/A | N/A | N/A | N/A | N/A | N/A | N/A | N/A | N/A | N/A | N/A | N/A | N/A | N/A | |
| | | | | | | | | | | | | | | | | | | | | | | | | | | | | | | | | | | | | | | | | | | | | | | | | | | | | | | | | | | | | | | | | | | | | | | | | | N/A | |
| | | | | | | | | | | | | | | | N/A | | | | N/A | | | | | | | | | | | | | | | | N/A | | | | N/A | N/A | N/A | N/A | N/A | N/A | N/A | N/A | N/A | N/A | N/A | N/A | N/A | N/A | N/A | N/A | N/A | N/A | N/A | N/A | N/A | N/A | N/A | N/A | N/A | N/A | N/A | N/A | N/A | N/A | N/A | N/A | N/A | N/A | N/A | |
| | | | | | | | | | | | | | | N/A | N/A | N/A | N/A | N/A | N/A | | | | | N/A | | | | | | | | | | | N/A | N/A | N/A | N/A | N/A | N/A | N/A | N/A | N/A | N/A | N/A | N/A | N/A | N/A | N/A | N/A | N/A | N/A | N/A | N/A | N/A | N/A | N/A | N/A | N/A | N/A | N/A | N/A | N/A | N/A | N/A | N/A | N/A | N/A | N/A | N/A | N/A | N/A | N/A | |
| | | | | | | | | | | | | | | | N/A | | | | N/A | | | | | | | | | | | | | | | | N/A | | | | N/A | N/A | N/A | N/A | N/A | N/A | N/A | N/A | N/A | N/A | N/A | N/A | N/A | N/A | N/A | N/A | N/A | N/A | N/A | N/A | N/A | N/A | N/A | N/A | N/A | N/A | N/A | N/A | N/A | N/A | N/A | N/A | N/A | N/A | N/A | |
| | | | | | | | | | | | | | | | | | | | | | | | | | | | | | | | | | | | | | | | | | | | | | | | | | | | | | | | | | | | | | | | | | | | | | | | | | N/A | |
Bookie
Home -1
Away +1
Home -2
Away +2
Home -3
Away +3
Away -1
Home +1
Away -2
Home +2
Home -4
Away +4
Home -5
Away +5
Away -3
Home +3
Away -4
Home +4
Home +5
Offer
N/A
N/A
N/A
N/A
N/A
N/A
N/A
N/A
N/A
N/A
N/A
N/A
N/A
N/A
N/A
N/A
N/A
N/A
N/A
N/A
N/A
N/A
N/A
N/A
N/A
N/A
N/A
N/A
N/A
N/A
N/A
N/A
N/A
N/A
N/A
N/A
N/A
N/A
N/A
N/A
N/A
N/A
N/A
N/A
N/A
N/A
N/A
N/A
N/A
N/A
N/A
N/A