Russia vs Scotland Predictions, Betting Tips and Match Previews

Euro 2020
|
Luzhniki Stadium
|
10th October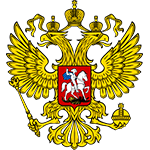 Russia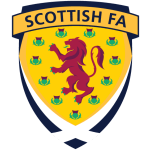 Scotland
Russia vs Scotland predictions for Thursday's Euro 2020 qualification match in Moscow. Group I combatants Russia and Scotland battle for three crucial points. Read on for all our free predictions and betting tips for the game.
Reason For Russia vs Scotland Betting Tips
We're only just past the half way point in Euro 2020 qualification Group I, but Russia and Scotland already have vastly different aspirations for the rest of their respective campaigns.
Russia have been performing excellently in Group I and look well on course to finish in the top two places in the section alongside qualification favourites Belgium, though Scotland's hopes of making next year's Finals have already been all but extinguished.
The Russians have taken 15 points from a possible 18 in Group I to date, winning five matches from six in a run that included a 2-1 win over Scotland in Hampden Park in early September.
Stanislav Cherchesov's side have combined a clinical edge with a defensive robustness in their qualification ties so far, averaging a healthy three goals per game, while conceding just 0.66 goals per 90 minutes at the other end.
Russia have also maintained a 100% clean sheet record in their Group I games at home, and this week they entertain a Scotland outfit that have been struggling badly for goals.
The Scots managed to hit the net a paltry five times in their first six group outings – a total that makes them the second lowest scorers in the section after San Marino.
Gallingly, even international minnows Cyprus (11) and Kazakhstan (eight) have been more productive than Scotland in the final third, and their poor attacking output has shown no signs of of an imminent improvement.
Remarkably, Scotland failed to score in eight of their last 15 away matches overall since mid-2016, and we think there is every chance that Steve Clarke's toothless side will be absent from the scoresheet again in Russia.
Russia's defensive improvement stretches back beyond their Euro 2020 qualification games, in fact, Cherchesov's charges shipped just one goal in total across their last six home fixtures combined since September last year.
We think Scotland's well-established inability to score goals on the road will severely hamstring their chances again on Thursday, and with the host's defensive strength also a major factor, we believe Russia can win to nil in Moscow this week.
Along with failing to score in eight of their last 15 away games, Scotland also conceded at least two goals on eight separate occasions during the same run. Russia hit the net twice against the Scots in Glasgow last month, and we're backing them to repeat the trick on Thursday in a 2-0 win.
Head to Head
Russia beat Scotland 2-1 when the teams met in their Group I reverse fixture in Glasgow last month. That was the first meeting between the nations since 1995.
Predicted Lineups
Line ups are predicted by our Team News Analysts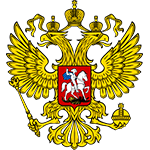 Russia
4-3-3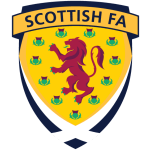 Scotland
4-2-3-1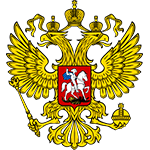 Predicted Starting XI's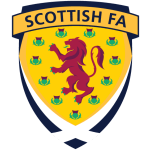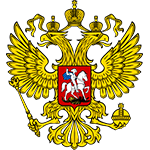 Subs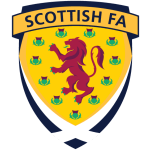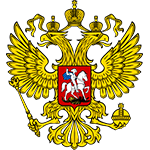 Unavailable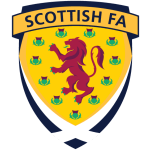 Aleksei Miranchuk (Injured)
Bain (Injured)
Anton Miranchuk (Injured)
Cooper (Injured)
Dzagoev (Injured)
Henley (Injured)
Gazinsky (Injured)
Jack (Injured)
Nababkin (Injured)
McBurnie (Injured)
Shunin (Injured)
McKenna (Injured)
Smolov (Injured)
Tierney (Injured)
Next Fixtures To Kick Off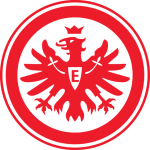 Eintracht Frankfurt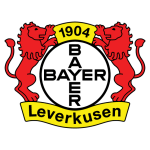 Bayer Leverkusen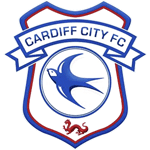 Cardiff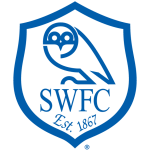 Sheffield Wednesday
Lincoln City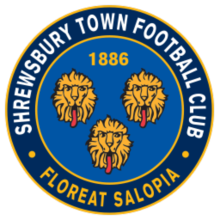 Shrewsbury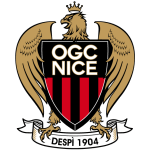 Nice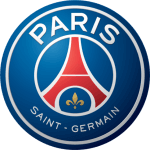 PSG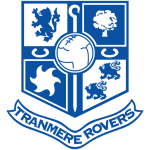 Tranmere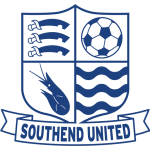 Southend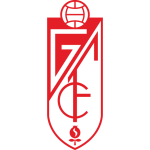 Granada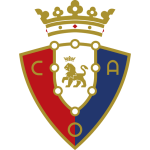 Osasuna
Russia vs Scotland Stats
Powered by

Russia won five of their first six Group I matches.
Russia averaged three goals per game to date in Group I.
Scotland averaged only 0.66 goals per game in the group so far.
Scotland failed to score in 50% of their Group I fixtures.
Scotland failed to score in eight of their last 15 away matches.
Russia conceded just one goal in their last six home games.
Sign Up To The Newsletter To Receive An Exclusive Saturday Acca!
Sign Up To The Newsletter To Receive An Exclusive Saturday Acca!
| Bookie | Home Win | Draw | Away Win | Offer |
| --- | --- | --- | --- | --- |
| | | | | |
| | | | | |
| | | | | |
| | | | | |
| | | | | |
| | | | | |
| | | | | |
| Bookie | Home & Yes | Away & Yes | Offer |
| --- | --- | --- | --- |
| | | | |
| | | | |
| | | | |
| | | | |
| | | | |
| | | | |
| | | | |
| Bookie | Under 0.5 | Over 0.5 | Under 1.5 | Over 1.5 | Under 2.5 | Over 2.5 | Under 3.5 | Over 3.5 | Under 4.5 | Over 4.5 | Under 5.5 | Over 5.5 | Under 6.5 | Over 6.5 | Under 7.5 | Over 7.5 | Under 8.5 | Over 8.5 | Under 9.5 | Over 9.5 | Offer |
| --- | --- | --- | --- | --- | --- | --- | --- | --- | --- | --- | --- | --- | --- | --- | --- | --- | --- | --- | --- | --- | --- |
| | | | | | | | | | | | | | N/A | N/A | N/A | N/A | N/A | N/A | N/A | N/A | |
| | | | | | | | | | | | N/A | N/A | N/A | N/A | N/A | N/A | N/A | N/A | N/A | N/A | |
| | | | | | | | | | | | | | | | | | | | | | |
| | | | | | | | | | | | | | | | | | | N/A | N/A | N/A | |
| | N/A | N/A | | | | | | | | | N/A | N/A | N/A | N/A | N/A | N/A | N/A | N/A | N/A | N/A | |
| | | | | | | | | | | | | | | | | | | N/A | N/A | N/A | |
| | | | | | | | | | | | | | | | | | | | | | |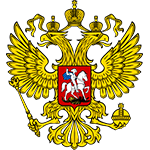 0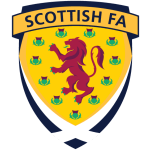 0
| | | | | | | | | | | | | | | | | | | | | | | | | | | | | | | | | | | | | | | | | | | | | | | | | | | | | | | | | | | | | | | | | | | | | | | | | | | |
| --- | --- | --- | --- | --- | --- | --- | --- | --- | --- | --- | --- | --- | --- | --- | --- | --- | --- | --- | --- | --- | --- | --- | --- | --- | --- | --- | --- | --- | --- | --- | --- | --- | --- | --- | --- | --- | --- | --- | --- | --- | --- | --- | --- | --- | --- | --- | --- | --- | --- | --- | --- | --- | --- | --- | --- | --- | --- | --- | --- | --- | --- | --- | --- | --- | --- | --- | --- | --- | --- | --- | --- | --- | --- | --- |
| Bookie | Odds | Odds | Odds | Odds | Odds | Odds | Odds | Odds | Odds | Odds | Odds | Odds | Odds | Odds | Odds | Odds | Odds | Odds | Odds | Odds | Odds | Odds | Odds | Odds | Odds | Odds | Odds | Odds | Odds | Odds | Odds | Odds | Odds | Odds | Odds | Odds | Odds | Odds | Odds | Odds | Odds | Odds | Odds | Odds | Odds | Odds | Odds | Odds | Odds | Odds | Odds | Odds | Odds | Odds | Odds | Odds | Odds | Odds | Odds | Odds | Odds | Odds | Odds | Odds | Odds | Odds | Odds | Odds | Odds | Odds | Odds | Odds | Odds | Offer |
| | | | | | | | | | | | | | | | | | | | | | | | | | | | | | | | N/A | N/A | N/A | N/A | | N/A | N/A | N/A | N/A | N/A | N/A | N/A | N/A | N/A | N/A | N/A | N/A | | | N/A | N/A | N/A | N/A | N/A | N/A | N/A | N/A | N/A | N/A | N/A | N/A | N/A | N/A | N/A | N/A | N/A | N/A | N/A | N/A | N/A | N/A | N/A | N/A | |
| | | | | | | | | | | | | | | | | N/A | N/A | | | | | | | | | | | N/A | N/A | N/A | N/A | N/A | N/A | N/A | N/A | N/A | N/A | N/A | N/A | N/A | N/A | N/A | N/A | N/A | N/A | N/A | N/A | N/A | N/A | N/A | N/A | N/A | N/A | N/A | N/A | N/A | N/A | N/A | N/A | N/A | N/A | N/A | N/A | N/A | N/A | N/A | N/A | N/A | N/A | N/A | N/A | N/A | N/A | |
| | | | | | | | | | | | | | | | | | | | | | | | | | | | | | | | | | | | | | | | | | | | | | | | | | | | | | | | | | | | | | | | | | | | | | | | | | N/A | |
| | | | | | | | | | | | | | | | | N/A | N/A | | | | | | | | | | | N/A | N/A | N/A | N/A | N/A | N/A | N/A | N/A | N/A | N/A | N/A | N/A | N/A | N/A | N/A | N/A | N/A | N/A | N/A | N/A | N/A | N/A | N/A | N/A | N/A | N/A | N/A | N/A | N/A | N/A | N/A | N/A | N/A | N/A | N/A | N/A | N/A | N/A | N/A | N/A | N/A | N/A | N/A | N/A | N/A | N/A | |
| | | | | | | | | | | | | | | | | | | | | | | | | | | | | | | | N/A | N/A | N/A | N/A | | N/A | N/A | N/A | N/A | N/A | N/A | N/A | N/A | N/A | N/A | | N/A | | | | | | | N/A | | | | N/A | N/A | N/A | N/A | | N/A | N/A | N/A | N/A | N/A | N/A | N/A | N/A | N/A | N/A | N/A | |
| | | | | | | | | | | | | | | | | N/A | N/A | | | | | | | | | | | N/A | N/A | N/A | N/A | N/A | N/A | N/A | N/A | N/A | N/A | N/A | N/A | N/A | N/A | N/A | N/A | N/A | N/A | N/A | N/A | N/A | N/A | N/A | N/A | N/A | N/A | N/A | N/A | N/A | N/A | N/A | N/A | N/A | N/A | N/A | N/A | N/A | N/A | N/A | N/A | N/A | N/A | N/A | N/A | N/A | N/A | |
| | | | | | | | | | | | | | | | | | | | | | | | | | | | | | | | | | | | | | | | | | | | | | | | | | | | | | | | | | | | | | | | | | | | | | | | | | N/A | |
| Bookie | Home -1 | Away +1 | Home -2 | Away +2 | Home -3 | Away +3 | Home -4 | Away +4 | Away -1 | Home +1 | Away -2 | Home +2 | Home -5 | Away +5 | Offer |
| --- | --- | --- | --- | --- | --- | --- | --- | --- | --- | --- | --- | --- | --- | --- | --- |
| | | | | | | | N/A | N/A | | | | | N/A | N/A | |
| | | | | | | | | | | | N/A | N/A | N/A | N/A | |
| | | | | | N/A | N/A | N/A | N/A | | | | | N/A | N/A | |
| | | | | | | | | | | | | | | | |
| | | | | | | | N/A | N/A | | | | | N/A | N/A | |
| | | | | | | | | | | | | | | | |
| | | | | | N/A | N/A | N/A | N/A | | | | | N/A | N/A | |