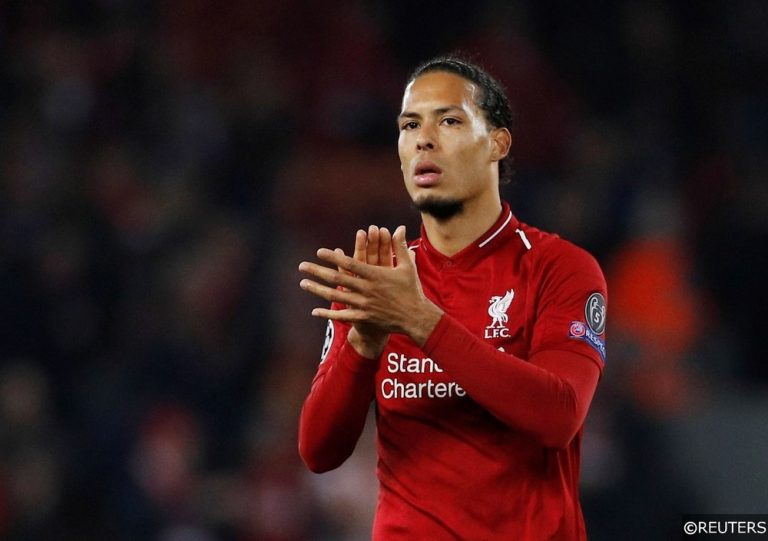 We're well into the new decade now and fast-approaching the business end of the Premier League season. It's a time when fantasy league titles are won and lost, emotions are running high and office status is severely affected.
Using a formula which takes into account price, points this season, team quality, age, and season by season trajectory, we've calculated the best fantasy team for 2020. It's time to make this your year of bragging rights.
For regular updates on all things FPL, check out our weekly Fantasy Football Tips. But for now, read on and take note…
GK: Kasper Schmeichel (Leicester)
Value: £5.4
Points: 91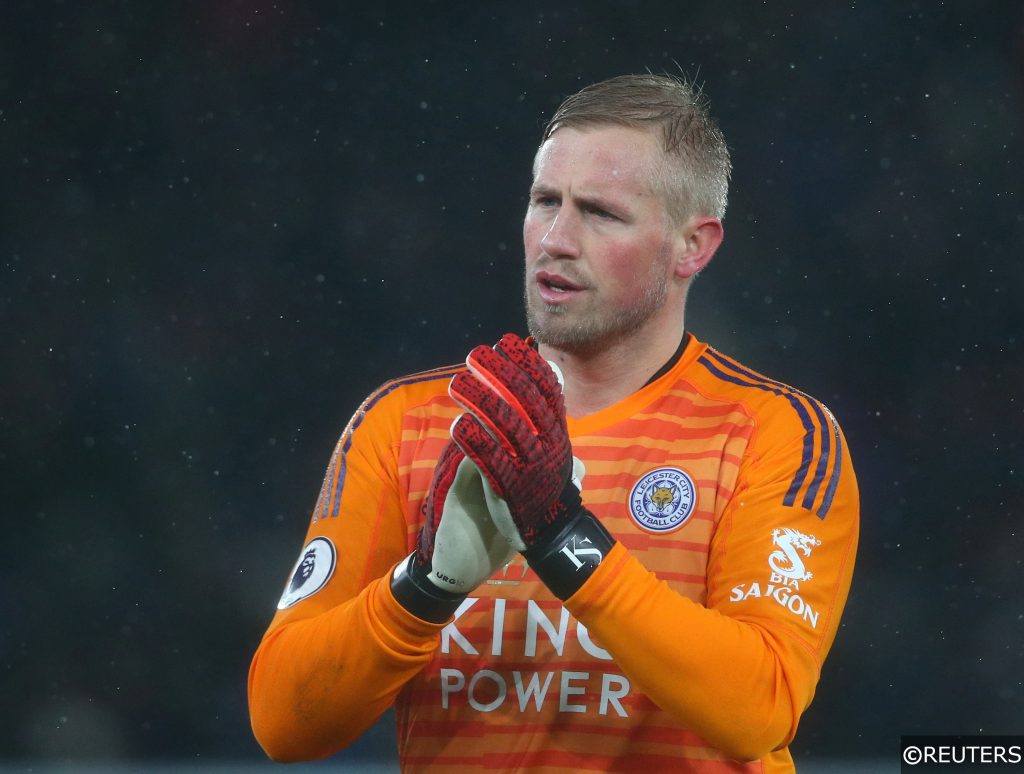 We start with Leicester stopper Schmeichel, who has been at his very best this season, playing a crucial role to help the Foxes to third in the league. Given the longevity of goalkeepers, it's not hard to see the Dane keeping up this standard for a while to come – or at least for the rest of the year. And his price-tag certainly doesn't reflect his fine performances, with the goalkeeper racking up eight clean sheets already this season. He narrowly comes ahead of this next man courtesy of our algorithm…
Sub GK: Dean Henderson (Sheffield United)
Value: £5.0
Points: 101
It's easy to forget that Blades' no.1 Henderson is actually on loan from Manchester United, such has been his emblematic role in Sheffield United's push for European football. While he's racked up multiple clean sheets, his distribution has also impressed – he's even made an assist this season. The rest of 2020 looks bright too, with the Englishman set to either become an icon at Bramall Lane or earn a starting spot at a bigger club.
DEF: Trent Alexander-Arnold (Liverpool)
Value: £7.6
Points: 140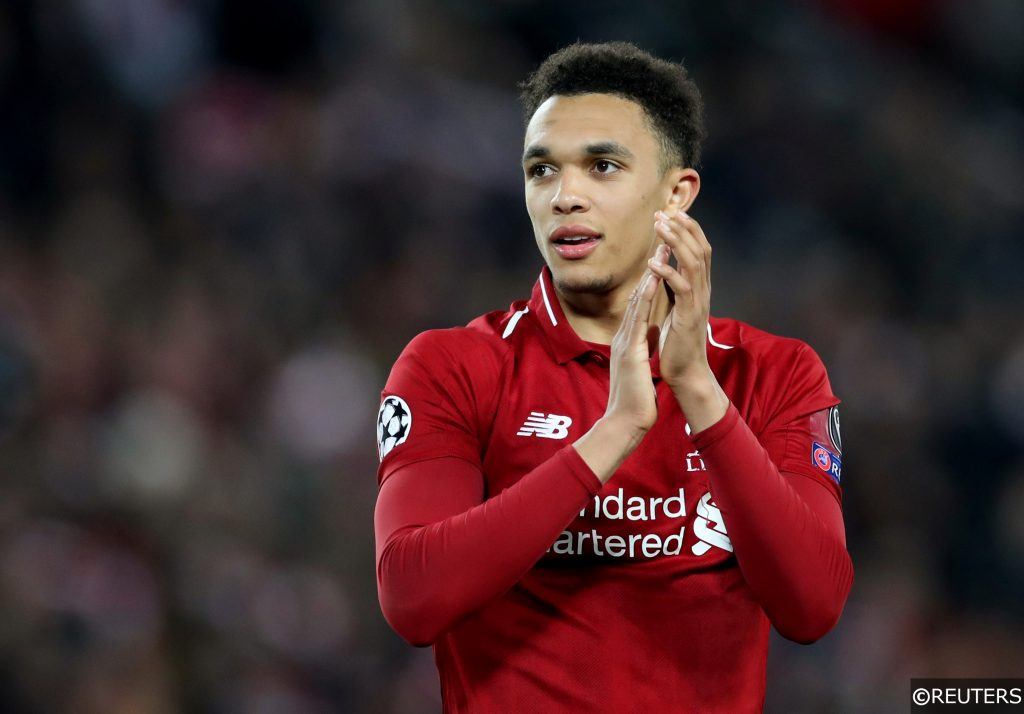 What more can be said about the Premier League's player of the season so far? Alexander-Arnold is one of the FPL's highest-scoring players despite being a defender and has cemented himself as one of the best right-backs in the world. What's more, the England international has provided 12 assists and kept 8 clean sheets already this season. Simply outstanding. At just 21, we can only expect him to improve during the course of 2020.
DEF: John Lundstram (Sheffield United)
Value: £5.1
Points: 107
Ah, it's the defender who's actually a midfielder. Although he probably won't be quite such a good buy next season, our algorithm has included John Lundstram on this team due to his unbelievable stats. His price to points ratio is the best of any player in FPL this season, and he's been simply outstanding in general play. Turning 26 in February, he'll be approaching the peak of his career this year.
DEF: Virgil van Dijk (Liverpool)
Value: £6.5
Points: 121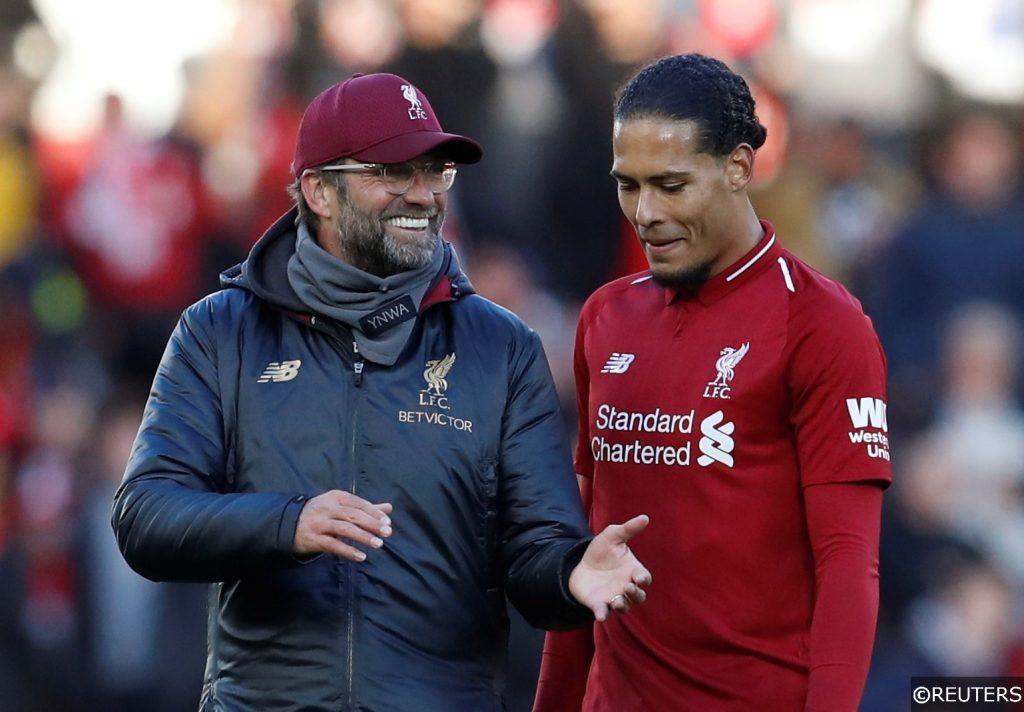 The best centre-back in the world at the moment, 2020 could prove the peak of van Dijk's stellar career. The 28-year-old has been a regular for the league leaders, keeping 9 clean sheets and even pitching in with four goals. He came second in the running for the 2019 Balon D'Or, finishing a mere seven points behind eventual winner Lionel Messi. Could this be the year the Dutchman makes the award his own?
DEF: George Baldock (Sheffield United)
Value: £5.1
Points: 100
This is the last Sheffield United player, we promise. George Baldock has gone somewhat under the radar this campaign, being overshadowed by the likes of Lundstram and Henderson. His points tally matches up with those two, however, and at left wing-back the Englishman is actually in a better position to get assist points in the year to come. Along with a few other players on our best fantasy team, Baldock features in this season's biggest FPL price changes. One to watch for sure.
Sub DEF: Jonny Evans (Leicester)
Value: £5.3
Points: 90
How Manchester United must wish they hadn't sold Jonny Evans back in 2015. While the Red Devils' defensive woes deepen, Leicester's solidity at the back has improved immeasurably. Although the emergence of Caglar Soyuncu has captured greater public attention this season, Northern Ireland international Evans has been quietly going about his business to become one of the FPL's top point scorers. 8 clean sheets, 2 assists and 1 goal is a very tidy return. Fair play.
MID: James Maddison (Leicester)
Value: £7.6
Points: 109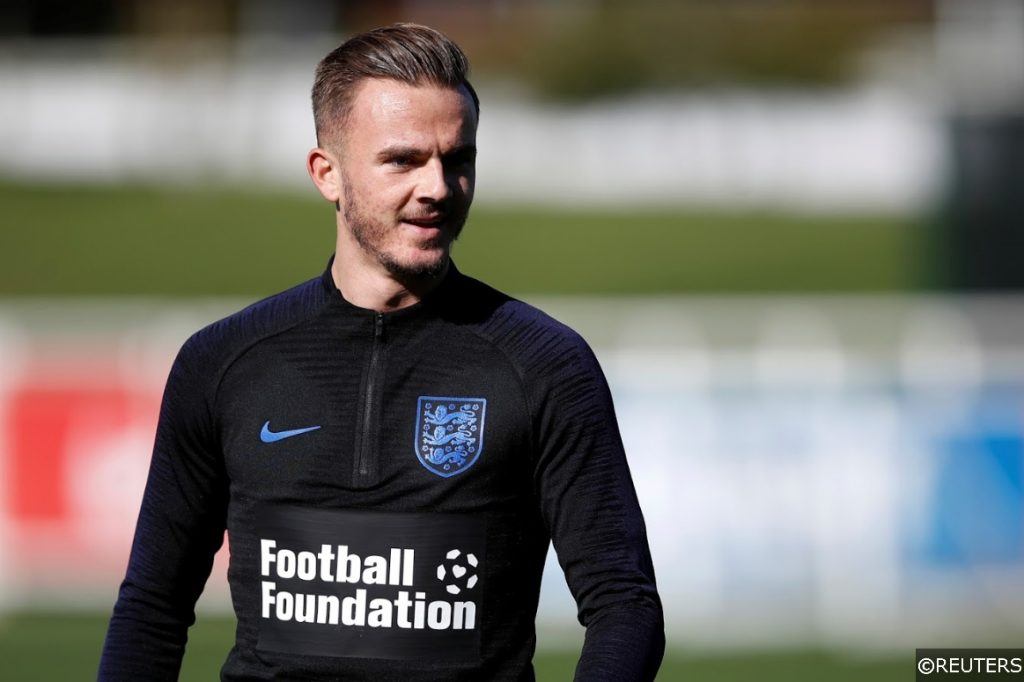 After enjoying a solid first season in the English top-flight in 2018-19, Maddison has stepped up a level this term. Six goals and five assists represent a fine return for this stage of the campaign, while he's also helped himself to a number of bonus points. At just 23, Maddison is only going to improve as the year goes on. With a move to an even bigger club seeming increasingly probable, the Englishman's best form could come later in the year. For now, though, he's still a great bet. 
MID: Sadio Mane (Liverpool)
Value: £12.3
Points: 147
In terms of point-scoring, speed merchant Mane is on course to have his best season ever. He's also only behind Kevin De Bruyne and Mohamed Salah in the overall point-scoring charts, with our algorithm placing him above the Egyptian thanks to his price and better season by season trajectory. He's a fantastic player, but why is he particularly good in fantasy football? His form, for one, but also the fact he's listed as a midfielder despite his attacking role for Liverpool, meaning he benefits from increased points for each goal and earns one point per clean sheet. Only injury will stop him continuing as part of Liverpool's famous front three, so we can expect more big things from the Senegalese in the year to come. 
MID: Kevin De Bruyne (Manchester City)
Value: £10.6
Points: 159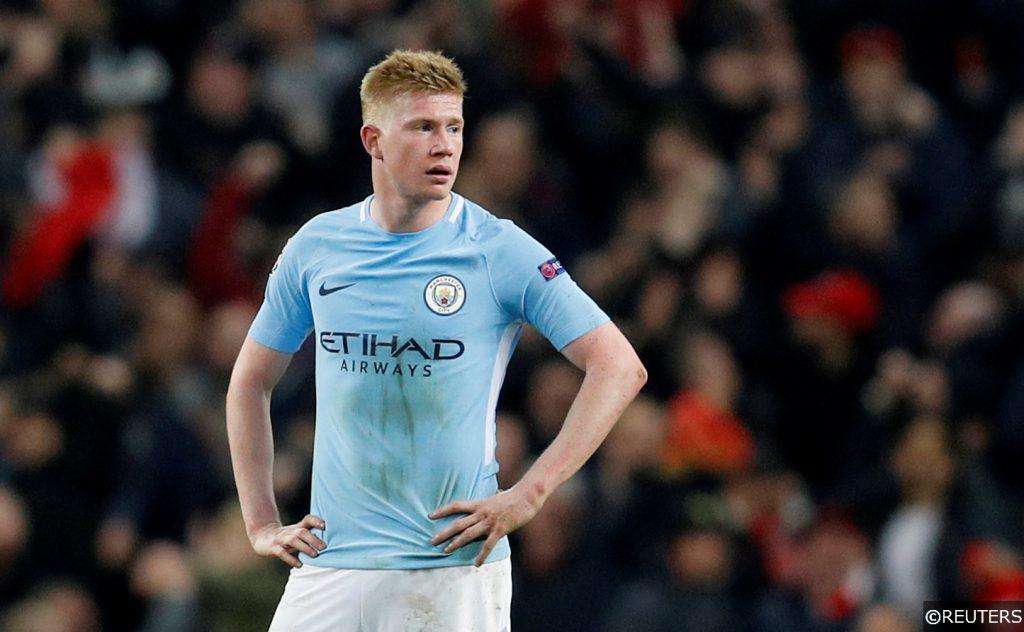 Ooooohh Kevin De Bruyne! The Belgian is the top point scorer in fantasy football this season, raking in 159 points to light up Manchester City's otherwise poor campaign. He has a remarkable 17 assists so far, and will surely break Thierry Henry's Premier League record of 20 in a season. We all remember the run Guardiola's men went on towards the end of last season, so expect a similar winning streak this time around with De Bruyne at the heart of it. The best midfielder in the world at the moment?
MID: Jack Grealish (Aston Villa)
Value: £6.7
Points: 107
After bursting into Aston Villa's first team as a teenager, we were all beginning to wonder whether Jack Grealish would ever make it in the Premier League. This season he's silenced his doubters, however, excelling in a one-man mission to keep Aston Villa in the top-flight. He's managed 7 goals and 6 assists so far – far more than any of his teammates – and is an absolute snip at only £6.7m. 
Sub MID: Todd Cantwell (Norwich)
Value: £5.0
Points: 90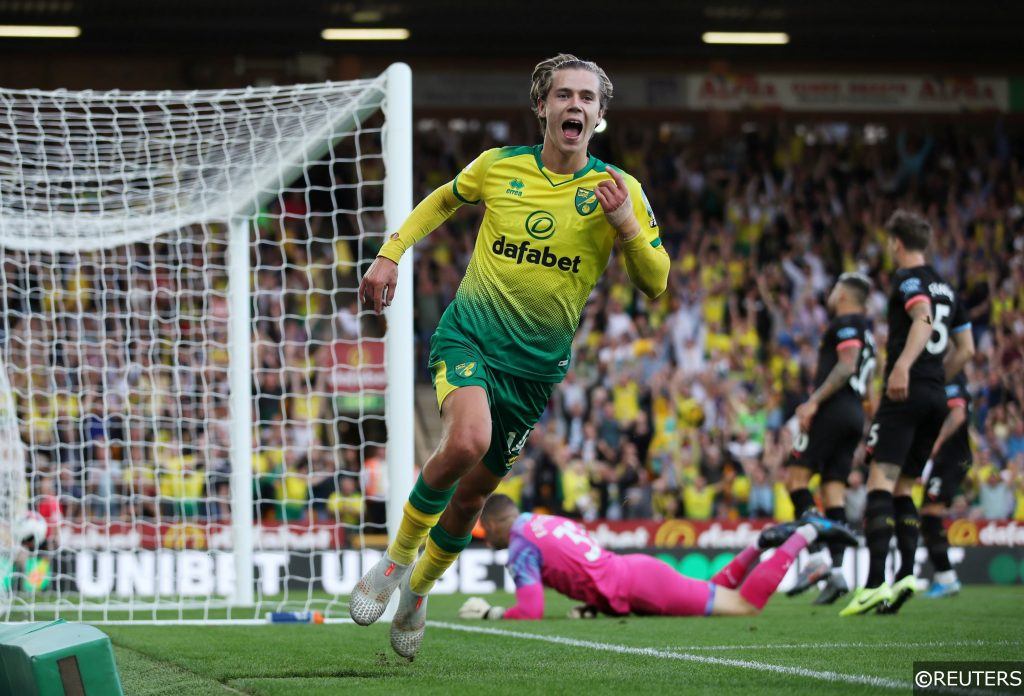 Let's be honest, none of us had heard of Todd Cantwell before this season. But the youngster has been a revelation, combining brilliantly on the field with fellow fantasy legend Teemu Pukki to rack up an admirable 90 points. But his real value lies in his price, which is mind-bogglingly low at £5.0m. At just 21, Cantwell is another who will only get better – providing he's still in the Premier League next season. 
ATT: Danny Ings (Southampton)
Value: £7.0
Points: 126
Having struggled badly with injuries over the past few years, it's nice to see Danny Ings return to top form. He initially burst onto the top-flight scene with Burnley, before struggling with Liverpool. But the forward has found his home at Southampton, where he's currently scoring for fun. With a low price-tag of £7.0m, Ings has bagged 14 goals already this campaign and is showing no signs of slowing down. At 27, he's finally fit and reaching his peak, meaning there's no better time to snap him up.
ATT: Jamie Vardy (Leicester)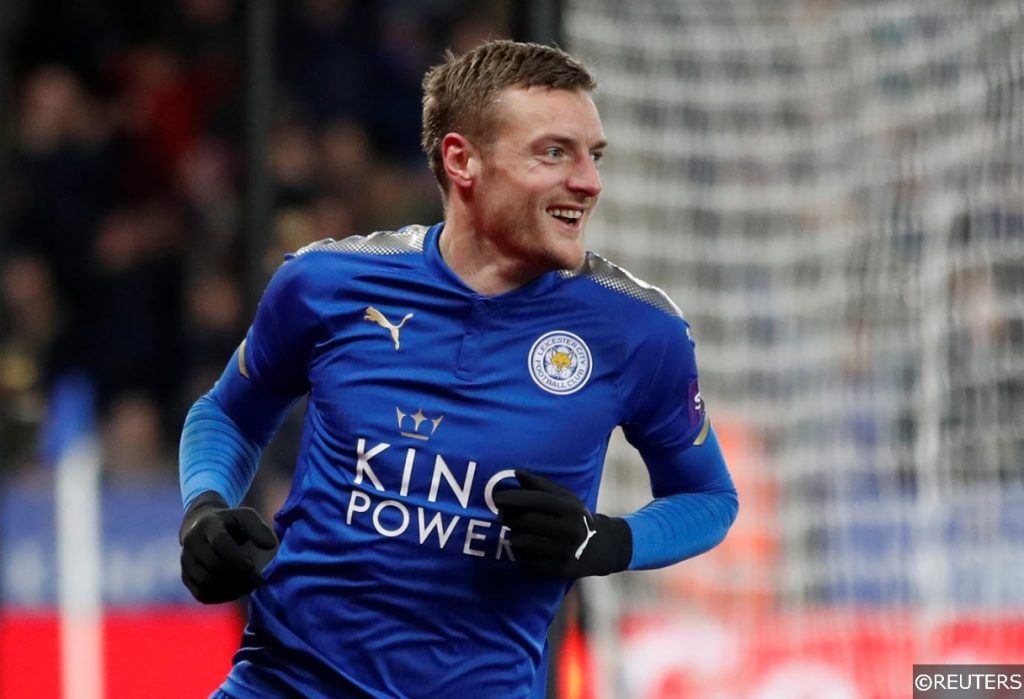 Value: £9.9
Points: 150
Thought Vardy had hit his peak in Leicester's title-winning season? Wrong. The forward has been better than ever this time around, banging in 17 goals and providing 6 assists to aid the Foxes' push for Champions League football. Given his international retirement, Vardy won't be playing in this summer's Euro 2020 tournament and so will be fit and raring to go for the latter half of 2020. Like a fine wine, this man just gets better with age.
Raul Jimenez (Wolves)
Value: £7.6
Points: 129
Watch Wolves' Youtube highlights and you'd think they were a Mexican team, such is the prevalence of Jimenez's fans in the comments section. The forward has been sensational since his move to England in 2018, scoring 11 goals and providing 6 assists in the league alone this season. Now established as Wolves' first-choice striker and being urged by his Central American fans to stay at Molineux, it seems Jimenez is here to stay.
So there you have it, the best fantasy football team for 2020. Not bad, eh? To find out how all these players and their teams far every week, make sure to follow our match predictions.
Also in this series: 
Funny Fantasy Football Team Names
Fantasy Football Tips and Hints – Climb Your League!
Biggest FPL Price Changes This Season
Join Our FPL League!
FST League Code: u4nsb5