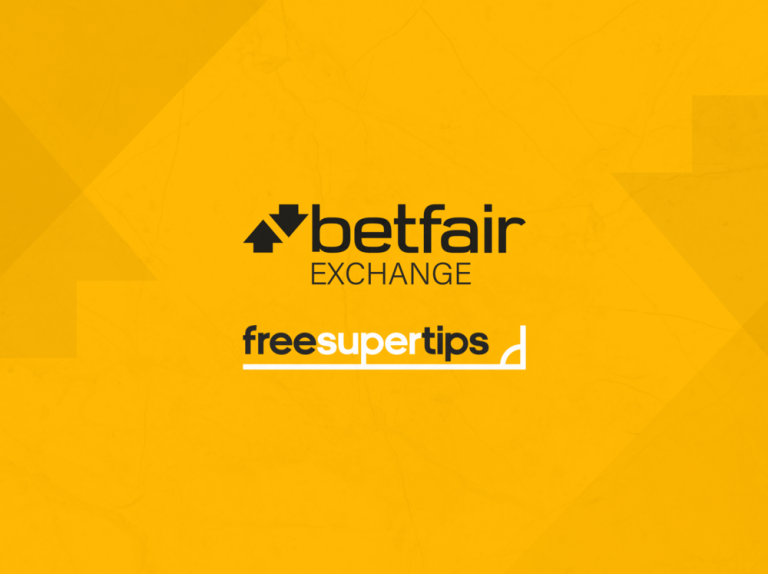 Content Editor at Free Super Tips, Alex was born in the shadow of Old Trafford and is an avid Man Utd fan. After graduating from university he combined his love of football, writing and betting to join FST and now closely follows goings-on in all of the top European leagues.
While many bettors use the Betfair Exchange for reasons such as the ability to lay, the generally higher odds and locking in profit by trading (we'll get to that later in the series), there is a specific subset of punters who get creative with the Exchange: Arbers and Matched Bettors.
These people look to take advantage of the traditional bookmakers and guarantee themselves a profit without ever having to resort to chance. How? Read on and you'll find out.
What is Arbing?
Arbing is simply taking advantage of the variation in odds between two (or more) different bookmakers. It doesn't necessarily have to involve the Betfair Exchange, but it's a lot easier when you can simply back an outcome at the bookies and lay the same outcome on the Exchange.
The process of Arbing is simple, and best explained with an example. Let's say you find a bookie offering odds of 3.0 for West Ham to beat Burnley this weekend, but on the Betfair Exchange the lay odds on offer are down at 2.6. This represents an opportunity – You can back West Ham to win at the bookies and lay the same outcome on the Exchange, locking in a profit no matter what the outcome.
So, let's say you place a £10 back bet on West Ham at 3.0. How much should you lay? Here are some outcome variations depending on your lay figure:
Lay £10 –  +£4 if back wins, -£0.50 is lay wins (5% commission results in this loss)
Lay £10.53 – +£3.15 if back wins, breakeven if lay wins (extra £0.53 covers the commission)
Lay £11.76 – +£1.18 if back wins, +£1.17 if lay wins (this is the perfect amount if you want to guarantee an equal profit)
Lay £12.50 – Breakeven if back wins, +£1.88 if lay wins (referred to as overlaying)
https://www.youtube.com/watch?v=fq2dkMlagGg
Is arbing legal?
Because it seems like such an easy way to make money, many people think that there must be some sort of shadiness around arbing. However, arbing is entirely, 100% legal – it's simply taking advantage of market variations.
That being said, some bookmakers frown upon the practice and may limit or suspend accounts that they suspect of arbing.
How can you make money arbing?
You can see the theory in the example above, but obviously guaranteeing a £1.18 profit isn't exactly going to set hearts racing. The key to arbing is patience to find the right opportunities, discipline to avoid falling into common gambling pitfalls, and a big bankroll so you can take full advantage of the opportunities.
Obviously the bigger your stake, the bigger the end profits. However, we recommend starting off small until you get the hang of it. You don't want a simple miscalculation or misclick costing you hundreds of pounds. And, as always never bet with money you can't afford to lose.
What is Matched Betting
Matched betting follows a similar theory to arbing, only this time you'll be taking advantage of the dozens of bookmaker welcome offers in order to lock in a guaranteed profit.
In a nutshell, you sign up to a bookmaker, place a qualifying bet and lay it off at the Exchange to receive your free bets, then do the same again with the free bets. For example, let's say you want to sign up to Ladbrokes below and do some matched betting to take advantage of their generous Bet £5, Get £20 offer:
Sign up for a Ladbrokes account and make a first deposit of at least £5.
Place a £5 back bet at odds of at least 1/2 on Ladbrokes, then lay the same result on the Betfair Exchange. Try to find odds that are as close together as possible. Unless you find an arb, you will make a small qualifying loss on this initial bet.
Once your bet settles, you'll be rewarded with 4 x £5 free bets.
Repeat Step 2 with each of the free bets, laying an amount that guarantees you a profit no matter what the outcome.
If you find odds that are close together and pay careful attention to your lay stake, you should walk away with at least £15 of profit from these free bets. Not bad for half an hour's work, right?
More in this series
What is the Betfair Exchange?
Back and Lay Betting Explained
Advantages of Using the Exchange
Placing a Back Bet on the Exchange
Placing a Lay Bet on the Exchange
How to Set Your Own Odds on the Exchange