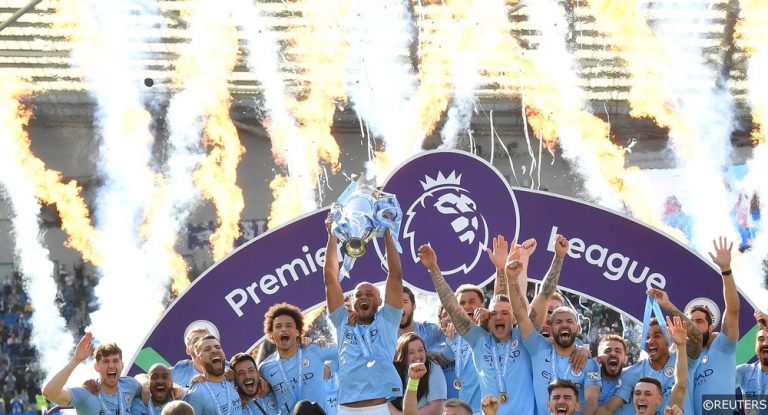 New to fantasy football? Or just want to know some of the finer details? Either way, our  Fantasy Premier League (FPL) guide has got you covered. Starting with the very basics, we've compiled some of the most common fantasy football queries out there. But before we start, remember to follow our weekly fantasy football tips! And for detailed match previews – a must have for fantasy fans – check out our match predictions page.
Right, let's dive in with your questions…
What is fantasy football?
Fantasy football is an online game where users pick a team of footballers from any team in a selected tournament. These players then score points for the fantasy team based on their real-life performances.
Users can join public leagues, where they play against random players, or private leagues, where they can play against their friends. The user with the most points in the entire game usually wins a prize.
What is the Fantasy Premier League?
The Fantasy Premier League (FPL) is the official fantasy football game for the English Premier League. This means users can add players from any of the league's 20 clubs to their team.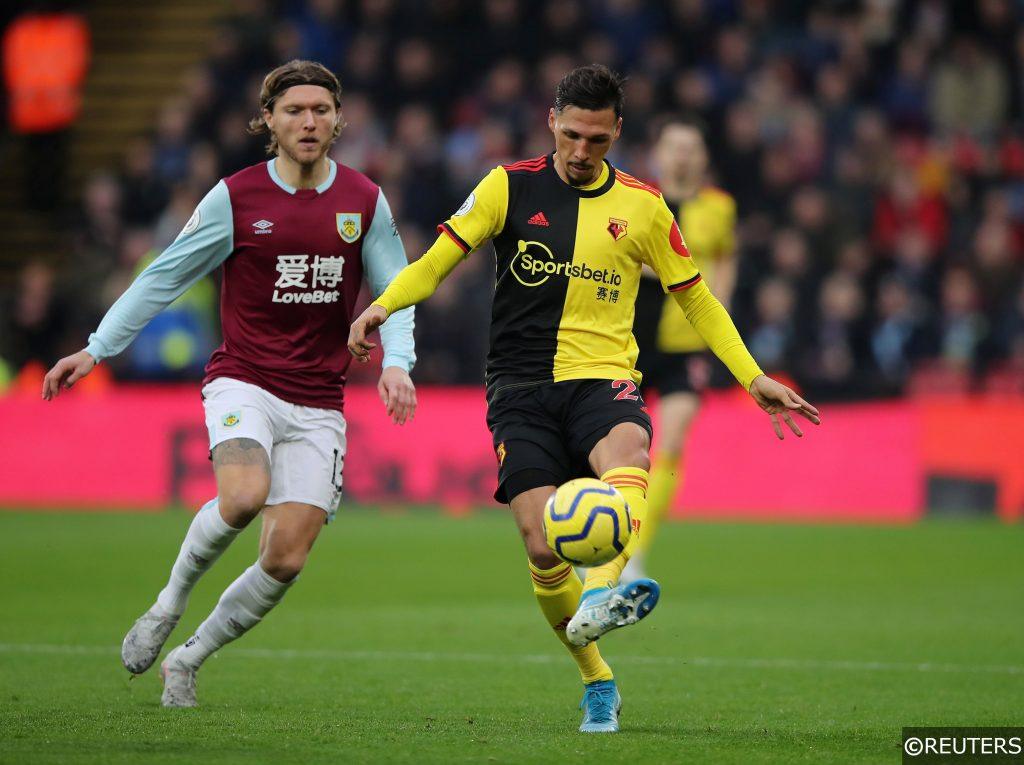 What is the purpose of fantasy football?
The purpose is to pick the best fantasy team possible, and therefore have the most points in your league (or the world!) at the end of the season.
How does fantasy football work?
Fantasy football works by picking 11 starting players and four substitutes – all real-life players. These are split into goalkeepers, defenders, midfielders and forwards.
Each player has a value based on their point-scoring record, and users have a total of £100 million in virtual money to spend on making their team.
Footballers earn points based on their actions in real-life games. If a member of the starting 11 doesn't play that week, they will be replaced by one of the substitutes. If necessary, the team's formation would change accordingly.
Fantasy football competitions based on leagues, like FPL, call each round of fixtures a 'gameweek'.
Certain power-ups can also be used, such as triple captain, free hit, bench boost, and wildcard. We'll go into these in more detail later.
How do players get points in Fantasy Premier League?
A user's weekly points total is the sum of all their players' points for the week. The users with the most points at the end of the season will win their league. In FPL, footballers get points for the following actions:
Goal scored by goalkeeper/defender: +6
Goal scored by a forward: +4
Assist:  +3
Clean sheet by goalkeeper/defender:  +4
Clean sheet by midfielder:  +1
Every three shot saves by goalkeeper:  +1
Penalty save:  +5
Penalty miss:  -2
Every 2 goals conceded by goalkeeper/defender:  -1
Yellow card:  -1
Red card:  -3
Own goal:  -2
Played up to 60 minutes:  +1
Played 60 minutes or more:  +2
Bonus points:  +1, +2 or +3
Remember, this is referring to the most popular fantasy game – FPL. Other competitions may have different point-scoring systems.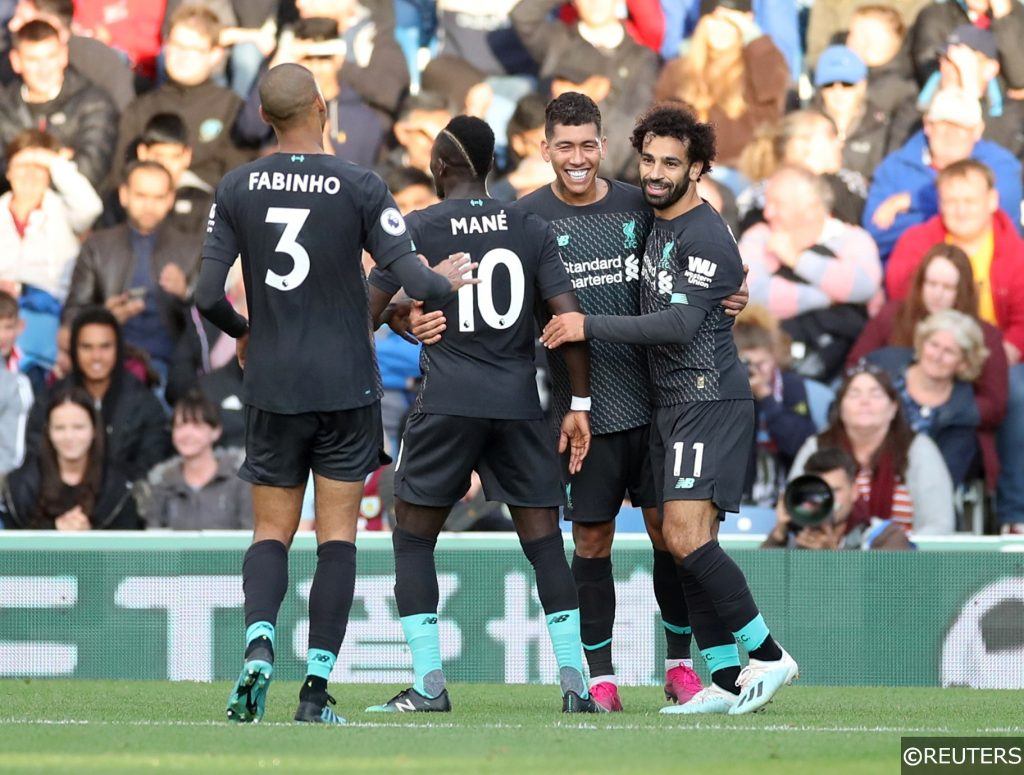 FPL Price Changes
The price of each player changes over the course of the season depending on how well they are performing. This can be by no more than £0.1m each week. If the player is already in your team, their value will not change for you.
What is a fantasy football captain?
The player selected as captain scores double points. Therefore the player you think will score the most points that week should be your captain. Your vice-captain will take the captain's place if he does not play.
What are bonus points?
Bonus points are awarded to three players on each side at the end of a match. The player with the most bonus points receives 3 bonus points, while the second and third player earn two points and one point respectively. Many different criteria are taken into account for earning bonus points, such as scoring a goal, completing a dribble or having a high pass completion rate.
Fantasy football double game weeks
Due to the fixtures being moved around throughout the course of the year, in certain weeks teams will play more than one match. These double gameweeks normally occur towards the end of the season and can be an opportunity to earn points by changing captain and making moves for players with two upcoming matches.
What is a wildcard and a free hit in fantasy football?
Your fantasy football wildcard allows you to make unlimited transfers in a gameweek and can be used twice a season. A free hit is similar, with the only difference being the transfers only last for one week, after which your old team will return.
Do you win money in fantasy football?

It depends on the competition. In some, cash prizes are awarded to those finishing highest, while in others there are non-cash prizes. In FPL, for example, the winner gets:
7-night break in the UK including VIP hospitality at two 2020/21 Premier League matches
A week's worth of experiences at popular tourist attractions courtesy of Visit Britain
Includes travel and 7 nights' accommodation
TAG Heuer connected watch
Copy of FIFA 20 and a games console
Nike manager jacket
FPL goody bag consisting of a rucksack, t-shirt, mug, water bottle, stress ball, pen, pad and key ring
The second and third-placed players get similar, slightly smaller prizes.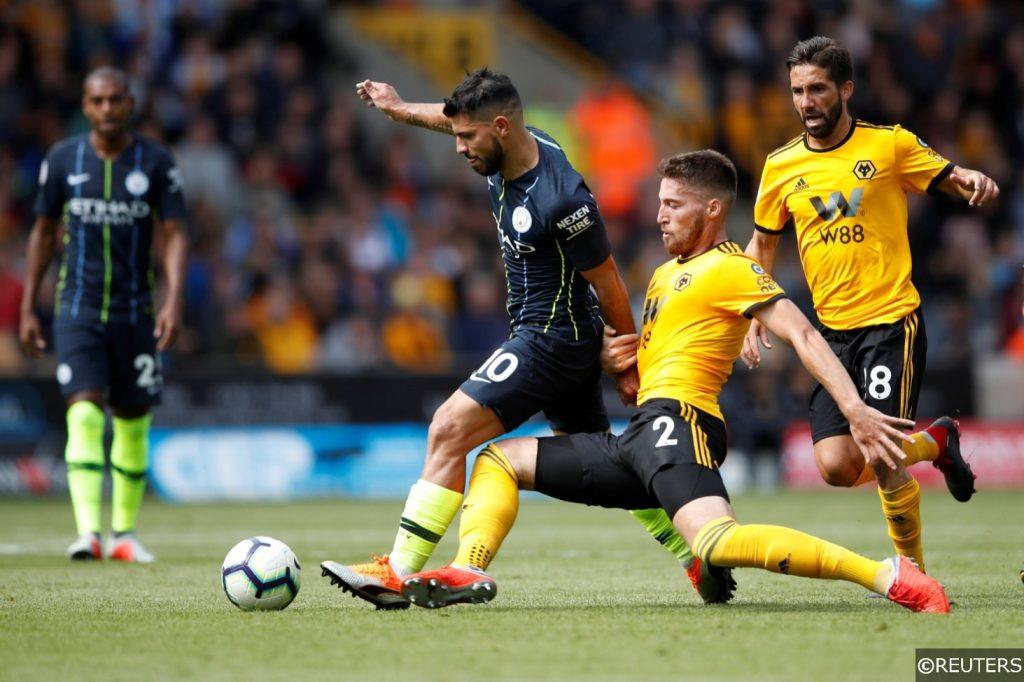 When does Premier League fantasy football start?
FPL begins on the first day of the Premier League season, which is normally in mid-August. Teams can be entered up to half an hour before kick-off in the season's first game.
What is a fantasy football league and how does it work?
A league with friends, also known as a private league, can be the best way to enjoy fantasy football. You can either start your own or join one by entering a passcode given to you by the league's creator. A public league, on the other hand, pits you against nineteen random players. 
The most common scoring system for these leagues is by simply adding each gameweeks' points together to give a total. The other system is via head-to-head, where each team has an opponent each week, like in a real football league. The user with more points that week wins the head-to-head and gets a point in the league.
How do I join a fantasy football league?
To join a private league, you must enter a passcode. This is given to the league's founder when they created the league. To join a public league, you simply have to find the 'join public league' button!
How much does fantasy football cost?
It depends. Official tournament fantasy football, such as FPL, tends to be free. Newspapers' editions of the game tend to involve an entry fee, although this normally isn't too high.
How old do you have to be to play fantasy football?
You can be any age! However, if you are under 18, make sure to look out for eligibility rules for receiving prizes.

How many people play fantasy football?

A lot. For example, FPL has over 6 million players, with 4 million of them being from Britain and Ireland.
Well, that concludes our fantasy football guide. If you found it useful, make sure to check out our Premier League page for more content including news articles, predictions, previews and tips.
Also in this series:
Funny Fantasy Football Team Names
Biggest FPL Price Changes This Season
Fantasy Football Tips and Hints – Climb Your League!
Join Our FPL League!
FST League Code: u4nsb5