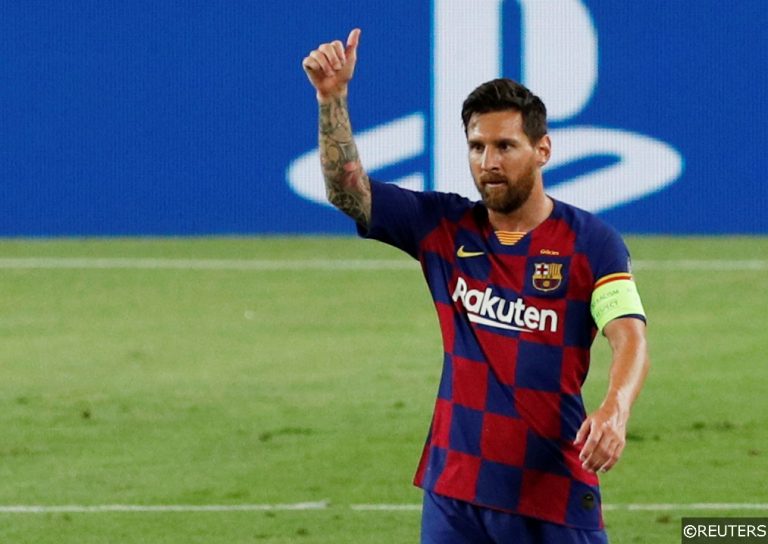 Content Editor at Free Super Tips, Alex was born in the shadow of Old Trafford and is an avid Man Utd fan. After graduating from university he combined his love of football, writing and betting to join FST and now closely follows goings-on in all of the top European leagues.
Lionel Messi shocked the footballing world last night when he handed in a transfer request at Barcelona. The 33-year-old has scored a stupendous 634 goals for the Catalan giants and has led the club to an incredible array of titles.
Ten La Liga titles, six Copa del Rey victories and four Champions League crowns are among his mountain of career achievements, not to mention the fact he's won the Ballon d'Or an unprecedented six times.
However, a breakdown in relations with the board has led to a situation situation nobody ever thought would happen. Angered by the blame for Barcelona's problems being pinned on him and dismay at new boss Ronald Koeman ousting a number of popular figures at the club, not to mention their 8-2 humiliation at the hands of Bayern Munich, saw Messi hand in a formal transfer request last week, setting the world's richest clubs on high alert.
---
La Liga clarify contract situation
When news of Messi's transfer request broke, many outlets reported that he had a 'get out of jail free' clause in his contract that allowed him to terminate his contract at the end of every season, if he so wished.
This would effectively allow arguably the world's greatest player to leave for nothing, freeing up the money of his suitors as they try to match his mind-boggling wage demands and a hefty signing on fee.
Then it was rumoured that this clause expired for the current season in May, despite the La Liga campaign continuing past that point due to the coronavirus shutdown.
Now, La Liga have clarified the situation with a statement reading: "In relation to the different interpretations (some of them contradictory to each other) published in recent days in different media, related to the contractual situation of the player Lionel Messi with FC Barcelona, LaLiga considers it convenient to clarify that, once the player's contract with his club:
"The contract is currently in force and has a "termination clause" applicable to the event that Lionel Messi decides to urge the early unilateral termination of the contract, carried out in accordance with article 16 of Royal Decree 1006/1985, of June 26, by which regulates the special employment relationship of professional athletes.
"In compliance with the applicable regulations, and following the corresponding procedure in these cases, La Liga will not carry out the prior visa process for the player to be removed from the federation if they have not previously paid the amount of said clause."
Yes, it reads like a law textbook, but the gist of the statement is this: LaLiga will not allow Messi to invoke his early leaving clause because the deadline has passed, meaning the staggering 700m euros release clause is still the only surefire way for a club to get their hands on the player.
Messi is good, but he's not seven-hundred-million-euros-at-the-age-of-thirty-three good.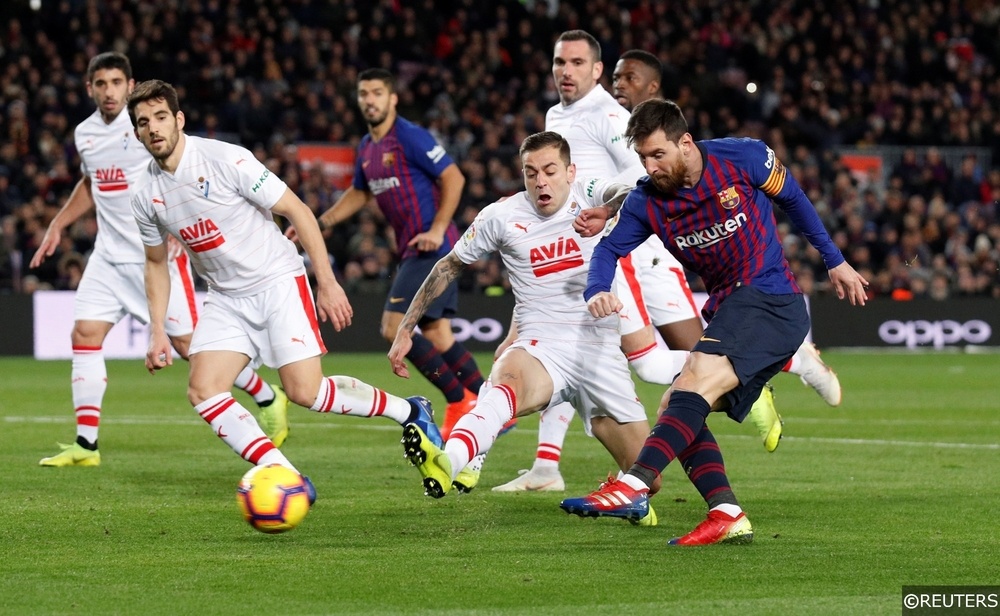 Messi tries to force Barca's hand
Think that's the end of the matter? Not on your life.
Messi has made it very clear that he wants out of the toxic situation at Barcelona and he further clarified this statement of intent this morning as he failed to report for pre-season COVID-19 testing at Barcelona's training ground.
All other players and staff were tested and it means Messi will now be unable to take part in Ronald Koeman's first training session tomorrow.
It's rumoured that Messi sent the second fax of the millennium to warn Barcelona he wouldn't be attending.
In any case, it's clear that the player isn't going to take 'no' for an answer here and we could be watching a sad and acrimonious end to one of football's great marriages. It's looking more and more likely that it will end up in the courtrooms and there's a very real possibility we might not see Messi playing club football at all next season.
And maybe we'll get news of the divorce by fax as well.
---
More FST News:
Can Chelsea's summer spending spree close the gap?
Are Manchester United being left behind in the transfer market?