Demba Ba's opener in Istanbul this week was a goal of the kind you've never seen before – at least not in the world's biggest club competition.
It was a goal that a Sunday league team would be furious to concede, but this wasn't a Sunday league team. This was Manchester United, one of the biggest football clubs in the world and a team that, just a week ago, absolutely demolished a talented RB Leipzig outfit.
The wheels have well and truly fallen off since then. A drab and unimaginative display at home to Arsenal culminated in a 1-0 defeat to make it six games without a home win in the Premier League, and an even worse performance followed as they lost to an Istanbul Basaksehir side playing in their maiden Champions League campaign.
These back-to-back shockers have set the rumour mill spinning at full speed, with the suggestion that the Manchester United hierarchy have made an approach for Mauricio Pochettino and a poor result against Everton on Saturday would seal Solskjaer's fate.
United have made an approach to Mauricio Pochettino. Still a reluctance to sack Solskjaer so soon in the season but there's an acceptance they need to have a replacement lined up #mufc https://t.co/Sz6BnvX6qc

— Samuel Luckhurst (@samuelluckhurst) November 5, 2020
---
Midweek calamity heaps pressure on Solskjaer
Both goals they conceded in midweek were defensive calamities, and the finger can quite rightly be pointed at the players. No professional worth his salt should leave a striker with two-thirds of the pitch to himself as Nemanja Matic did for the first goal, and the second goal was just a catalogue of errors across the board.
If you haven't seen it yet, get ready to have a laugh. Or, if you're a Manchester United fan, a good old cry.
These individual errors may be the main talking point, but they mask a bigger problem: Manchester United seem utterly incapable of breaking teams down. Their only route to success this season has been via blistering and admittedly beautiful counter-attacking football, but when faced with a staunch back-line they quickly run out of ideas.
Paul Pogba, Bruno Fernandes, Donny van de Beek, Marcus Rashford, Mason Greenwood, Anthony Martial and Edinson Cavani all played a part on Wednesday night, yet the Red Devils mustered a meagre two shots on target across the 90 minutes.
They managed the same tally against Arsenal at the weekend, and against Chelsea the week before they hit the target just once. That speaks of an overarching tactical problem, rather than simply poor individual performances.
---
Solskjaer's future hangs in the balance – should he be sacked?
With an international break looming, the suggestion is that a poor result at Goodison Park on Saturday would spell the end of Ole Gunnar Solskjaer's tenure at Old Trafford, provided Mauricio Pochettino wants to take the cursed chalice that is the Manchester United job.
Should the Norwegian be sacked? Jason McAteer certainly thinks so.
Speaking in an exclusive interview with FST he said: "I've never been a fan of Ole Gunnar Solskjaer at Manchester United, I've always thought it was the wrong appointment.
"I just don't think he's got the temperament for the Manchester United dressing room. It's too big a job with a lot of egos in there.
"At Manchester United, it's all about winning. He's been given time."
What do the stats say?
Football is a fickle game, and nowhere is that more clearly illustrated than in the managerial hot seat.
Solskjaer led Manchester United to an unlikely 3rd place in the Premier League last season, but let's not forget that Jose Mourinho finished 2nd the season before he was axed. It's all about the results now, and those results paint a bleak picture for Solskjaer.
Mourinho was sacked after winning just seven times in the opening 17 Premier League games, a win percentage of 41%. Solskjaer's win percentage this season is 33.3%, so the writing could well be on the wall for him.

Solskjaer has picked up just one more point than Mourinho did in his final six Premier League games as Manchester United manager and has suffered a number of humiliating defeats. Mourinho, by contrast, only lost away to Manchester City and Liverpool in the run up to his departure.
The betting markets paint a compelling picture for the end of Solskjaer's reign, too. Since our last Premier League sack race update, Solskjaer's has come in from 11/2 to 4/6 to be the next Premier League manager to leave their post, and with our predictions suggesting an Everton win could be on the cards this weekend backing Solskjaer to win the most undesirable race in football could be worth a shout.
---
Can Pochettino make the difference?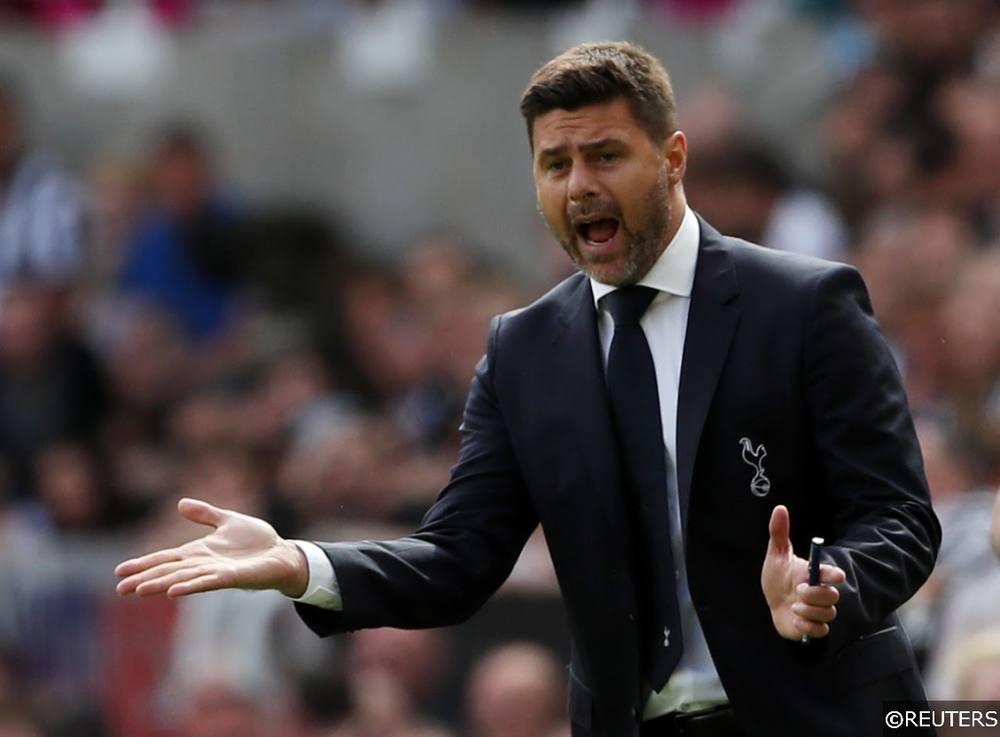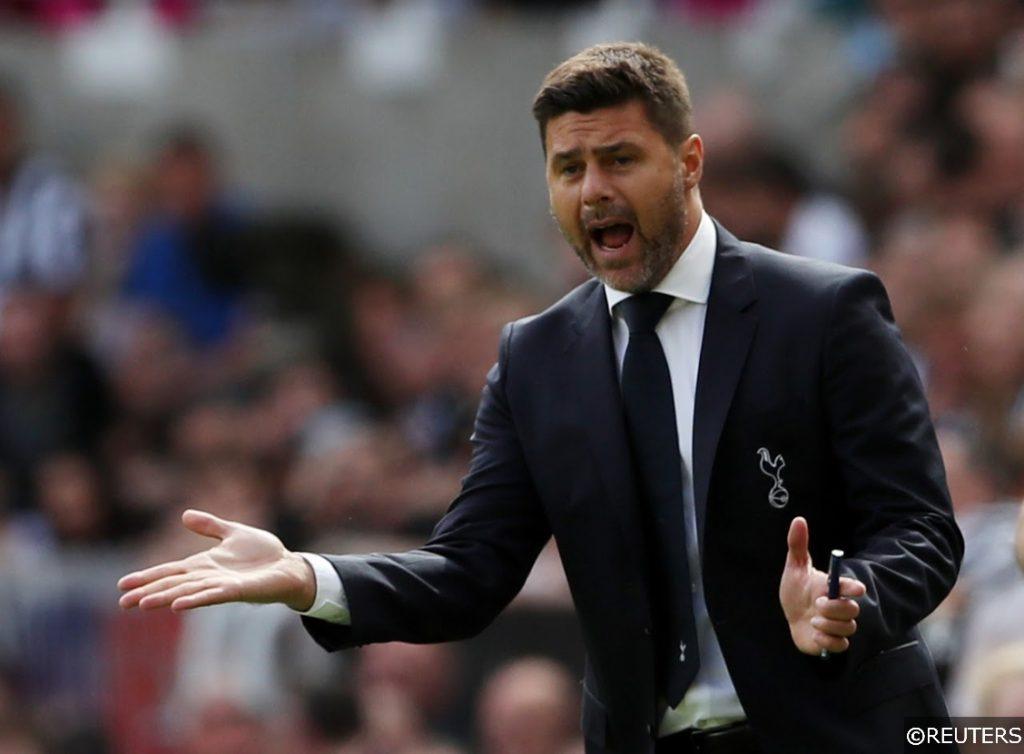 At the moment, all signs point towards Mauricio Pochettino taking the hot seat at Old Trafford. Twitter has been awash with rumours and most of the major news outlets have reported on the approach for the Argentine's services.
The betting markets have followed suit, pricing him at 3/10 to be the next permanent boss at Manchester United. But is the manager really the problem here?
Sir Alex Ferguson was a once in a lifetime managerial talent, commanding complete respect from his players, demanding autonomy of all football related activities at the club and ensuring that no player ever thought he was bigger than the club.
Since he retired  in 2013 Manchester United have finished in the top four just three times in seven campaigns, working their way through four permanent managers but never getting close to the level they were at under Ferguson.
Jose Mourinho was widely seen as a failure at Old Trafford, but the Portuguese boss led them to their best finish since the Ferguson era in his final season in charge and won the Europa League and League Cup. He attempted to replicate Ferguson's philosophy of ensuring no player became too big for his boots by shunning Paul Pogba and his reward was to be sacrificed to appease the problematic Frenchman.
Solskjaer finished an unlikely 3rd last season. Could Pochettino really improve or even match that finish, or would he just become the next scapegoat for the ongoing and malignant problems higher up in the club?
The board have shown time and time again that they won't back their manager. The Mourinho vs Pogba debacle was the highest profile one, but Solskjaer clearly had no say in the business of transfers over the summer and was left feeling like a disappointed child on Christmas morning, unwrapping Edinson Cavani and Donny van de Beek when he'd begged his parents for Jadon Sancho and Jack Grealish.
Pochettino demands absolute commitment to the cause from his players and, while he won't necessarily demand a transfer war chest, he will want complete control over who stays and who leaves the club. If a player doesn't fit the bill Pochettino will want to get rid, and at the moment there are plenty of players in the red half of Manchester playing for themselves rather than the club.
If the board can grant him that power then he may have a chance, but history suggests that Ed Woodward will still be pulling all the strings in all the wrong ways.
Could Man Utd be on track for their worst ever Premier League campaign?
Manchester United haven't finished lower than 7th since 1989/90 and have finished outside the top four just five times since then. Four of these disappointments have come since Ferguson retired, and things could be about to get even worse.
The mid-table clubs are circling and the other members of the traditional top six are now starting to hit their stride. Manchester City and Liverpool are in a class of their own while Chelsea, Spurs and Arsenal are all showing signs of improvement.
Meanwhile, the likes of Wolves, Everton and Leicester are all making a concerted push to break into the top four and clubs such as Southampton and Aston Villa are defying the critics.
Is a first bottom-half finish in over 30 years on the cards? At 6/1 it certainly looks worth considering.
6/1
Manchester United
to Finish in Bottom Half
BET HERE
New bet365 customers can
join here
---
More FST News:
FST's The Bet Builder with Statman Dave and special guests
Premier League weekend stat attack