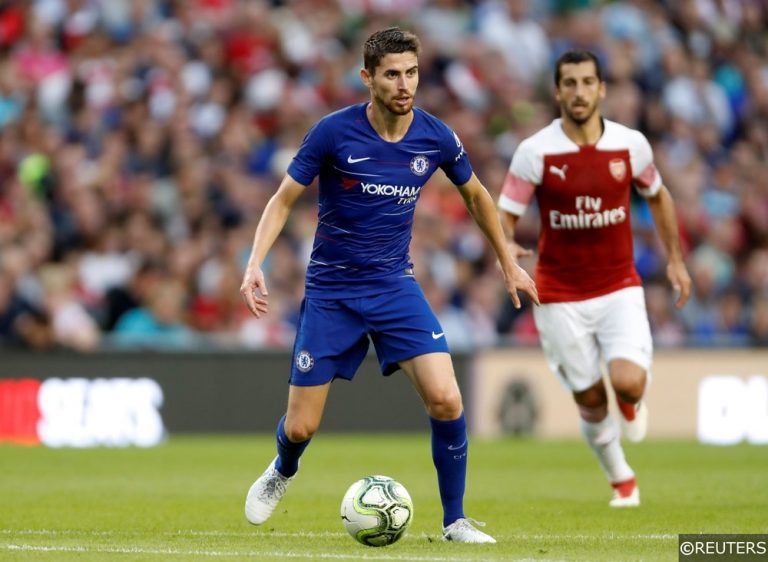 Content Editor at Free Super Tips, Alex was born in the shadow of Old Trafford and is an avid Man Utd fan. After graduating from university he combined his love of football, writing and betting to join FST and now closely follows goings-on in all of the top European leagues.
The international break is finally over and we can now enjoy an uninterrupted run of Premier League football until the same time next month, and as always we're back with our weekly predictions for the corners and cards markets for this weekend's games.
The corners and cards markets are two of the most undervalued betting markets out there, largely because of the enormous amount of research it can take to find the value in there. Fortunately, we've put in countless hours and done all the research for you, so all you need to do is read on.
Best bookmaker for cards and corners betting?
All of our tips and prices are quoted with bet365. They have the best range of markets for cards and corners. Everything from match and team markets to Asian lines and handicaps for the more experienced bettors. We recommend you sign up for a bet365 account if you want to bet on cards and corners. New customers can claim up to £100 in bet credits.
Chelsea vs Manchester United
First on the billing this weekend is a return to Stamford Bridge for Jose Mourinho, and with Manchester United having such an awful record away to Chelsea it's not a trip he'll be relishing. The Red Devils might be the underdogs in the race for a win, but can the same be said of their corners and cards potential?
It's not looking like the sort of game for a high corner count on Saturday lunchtime. Just 2 of Chelsea's 8 games this season have seen 11 or more corners, including only 1 of their 4 home games and neither of their clashes with fellow big six opposition. Manchester United's record isn't much better, with 3 of their games going over the 10 corner mark. Additionally, Chelsea's home games against the top 6 last season averaged a meagre 8.6 corners, so backing Under 11 Corners at 4/5 looks a great bet.
The corner count may remain on the low side, but the cards are almost certain to be brandished with wild abandon by Mike Dean. The man in charge of Saturday's affair dished out 3.72 yellow cards per game last season, averaging more than any other top flight referee. This is bad news for Ashley Young, who has been favoured over Antonio Valencia at right back recently. The veteran full back was Manchester United's most carded player last season with 7 bookings in 30 appearances, and 2 of these came in their 5 trips away to the other big six sides. In fact, 5 of his bookings came away from Old Trafford, and he finds himself up against the Chelsea talisman Eden Hazard, who has been fouled an average of 2.6 times per game this season.
The prospects continue to look bleak for Young as you dig further into the fixture too. There have been 232 yellow cards in games between Chelsea and Manchester United, a figure that makes it the least disciplined fixture in Premier League history. Red Devils' full backs have already amassed 6 bookings this term too, so backing Young to go into the book on Saturday looks great value at 13/5.
Read our full match preview for Chelsea vs Manchester United here.
Bournemouth vs Southampton
A south coast derby comes to the Premier League at 3pm on Saturday, and it has the potential to be a fiery occasion at the Vitality Stadium. Southampton fans in particular will be worried about their sides' discipline, because they're facing a Bournemouth side who have gotten their opposition into trouble more times than any other top flight team. Bournemouth's opposition have been carded a huge 28 times already, which is 5 more than any other team. Meanwhile, The Saints have amassed 20 cards in 8 games this season and have the joint 2nd worst disciplinary record in the league.
The Cherries have seen their opponents carded twice or more in 7 of their 8 league games this season, and with The Saints picking up 2 or more cards on 5 occasions this term we really like the look of Southampton Over 1.5 Team Cards at 8/13.
Read our full match preview for Bournemouth vs Southampton here
Cardiff vs Fulham
A trip across the border to Wales takes us to the Cardiff City Stadium, where the 2 promotees struggle to get points on the board in their return to the Premier League. One thing Fulham are having no problems with racking up is their cards tally. The Cottagers have been carded 13 times this season, including 6 times in their 2 trips away to their fellow bottom 14 clubs. Meanwhile, they have seen their opposition go into the book just 7 times, and they're facing a Cardiff outfit who have collected 4 fewer cards than their opponents have in the first 8 games of this season. It's looking likely that the visitors will end up in more trouble than Neil Warnock's men on Saturday, so odds of 11/8 for a Fulham 0 Card Handicap look excellent value.
Read our full match preview for Cardiff vs Fulham here
Manchester City vs Burnley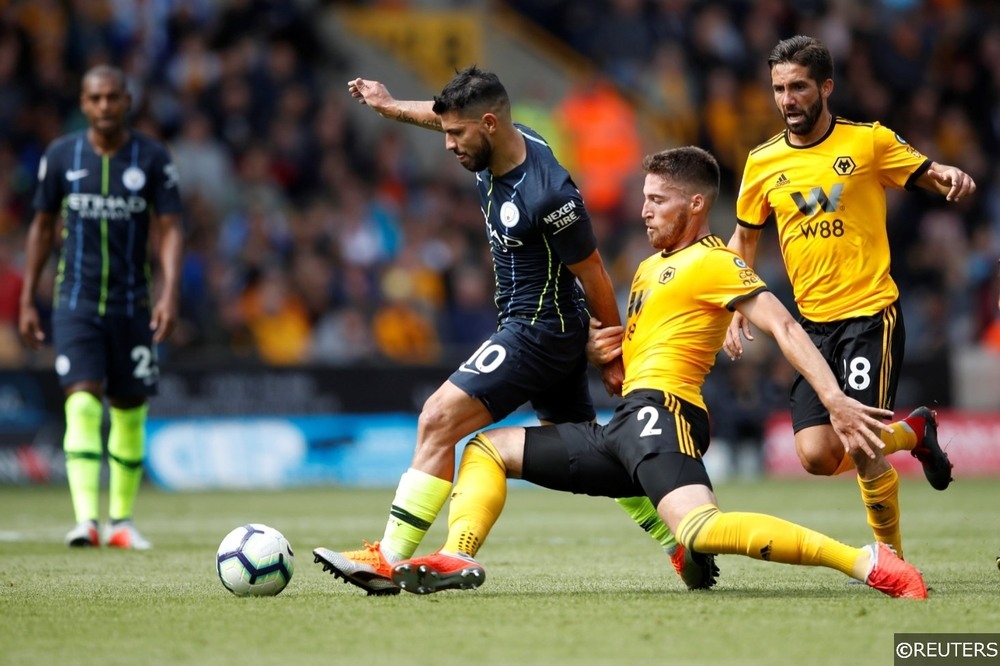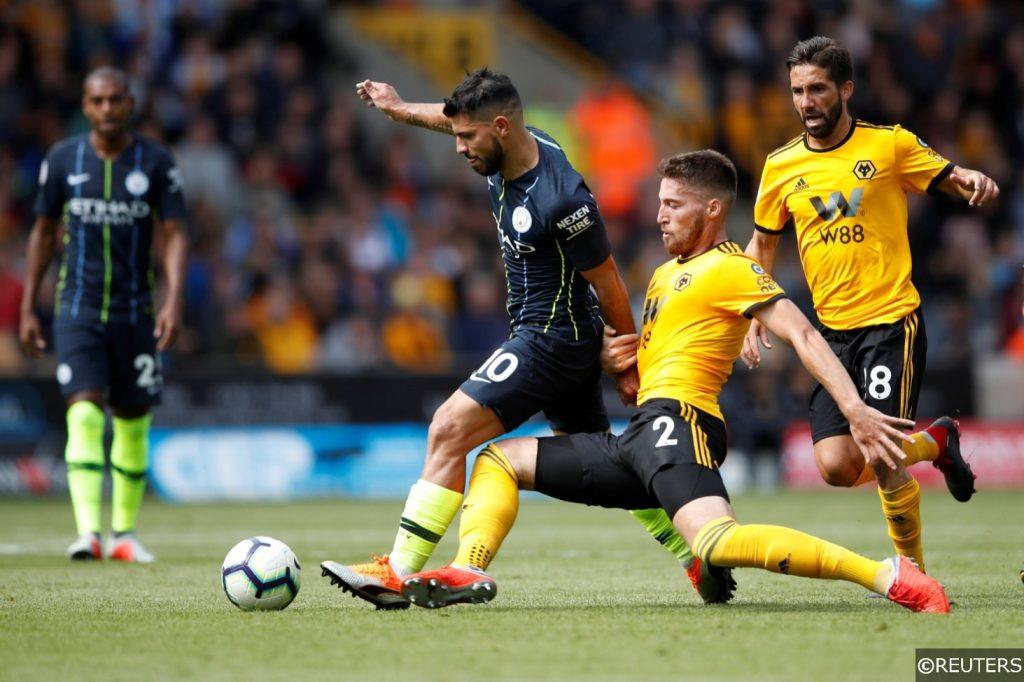 Manchester City could be aptly described as the undisputed king of corners in the Premier League. They have averaged a league high 8.38 corners per game this season, and that figure rises to 8.67 per game when against bottom 14 sides. It's quite surprising considering that a modest 14% of their goals come from set pieces, but the stats don't lie. On Saturday they face a Burnley side who have conceded more corners than any other side in the top flight, averaging 7.13 per game. This rises to a mighty 8 corners per game when on their travels, so coming up against the corner-happy Manchester City could mean a cricket score in that particular metric. We're backing Manchester City Over 8.5 Team Corners at 8/11.
The reigning Premier League champions are a sucker for a well timed professional foul in order to reorganise on the rare occasion that they actually lose the ball, and while that can lead to a few more cards than you would expect it's not something that happens at the Etihad often. They average around 69% possession at home, an 8% increase on their total away from home, and this tends to result in fewer fouls being committed. Just 25 of their 61 total fouls committed have come at home this season, and the takeaway from this is that they haven't picked up a single card on home soil. All 4 of their home games have been against bottom 14 clubs, and with them keeping a clean disciplinary record throughout we think backing Manchester City Under 0.5 Team Cards at 6/4 looks attractive.
Read our full match preview for Manchester City vs Burnley here
West Ham vs Tottenham Hotspur
Tottenham make the trip across the capital on Saturday afternoon, and there's plenty of value to be found in the corners and cards markets. First up is the corners, or more accurately the lack of corners. Since the start of last season West Ham have faced the big six in the Premier League 16 times, and on only 2 occasions have they managed to win more than 4 corners. Neither of these came on home soil, and they haven't hit the half-decade mark in any of their 4 big 6 clashes this term.
Meanwhile, Spurs have conceded a measly 3.5 corners per game away from home this season, and have only conceded 5 or more corners in 1 of their 6 meetings with bottom 14 clubs this term. Backing West Ham Under 4.5 Team Corners at 8/11 looks a promising bet. However, Spurs aren't exactly aficionados  when it comes to the corner flag either. Just 2 of their 8 league games this season have seen a total corner tally reach double figures, and 5 of their 6 games against bottom 14 opposition have had a modest corner count. West Ham have only seen double figures in this metric 3 times, and only 1 of these in their 4 meetings with top 6 opposition. The average corner count for Spurs and West Ham is 7.75 and 9.38 per game respectively this season, so odds of 1/1 for Under 9.5 Corners looks good value.
Where the corners are lacking, West Ham could make sure that the cards flow freely. The Hammers are the most ill-disciplined side in the top flight at the moment with 22 cards in their 8 games so far, and they were the joint most carded team last season too. Meanwhile, Spurs have seen their opposition carded 8 times in their 4 away games against bottom 14 opposition, and we're hoping that Danny Rose can be the catalyst for one card to be shown. The Spurs left back has been fouled 2 times per game this season, which is joint top of Spurs' charts with Harry Kane. He will be facing up to Andriy Yarmolenko, who has picked up 2 yellow cards despite starting just 4 games this season.
In fact, West Ham's wingers have been rather careless. 7 yellow cards have been shown to Robert Snodgrass, Felipe Anderson, and Andriy Yarmolenko, and with Martin Atkinson overseeing proceedings we're expecting that tally to increase some more. Atkinson's 3.74 yellow cards per game last season was the 3rd highest of any Premier League referee, so we really like the look of Yarmolenko to be booked at 3/1.
Read our full match preview for West Ham vs Tottenham Hotspur here.
Huddersfield vs Liverpool
Saturday evening takes us to the John Smiths Stadium, where Liverpool visit as huge favourites for the 3 points. Jurgen Klopp's men may flourish with their fast-paced brand of attacking football, but it doesn't lend itself well to corner kicks. Liverpool have won 6 or more corners in just 2 of their 8 league games this season, and for all of Huddersfield's faults they have still only conceded more than 5 corners in 3 of their Premier League outings. The Reds have averaged a very modest 4.88 corners per game this season, and Huddersfield have conceded 4.13 per match. The Terriers' 2 home games against the big 6 so far have seen them conceded just 5 corners overall, and they managed to stop Spurs from winning a single corner too. For this reason, Liverpool Under 5.5 Team Corners at 10/11 is our pick of the bunch on Saturday evening.
Read our full match preview for Huddersfield vs Liverpool here
Everton vs Crystal Palace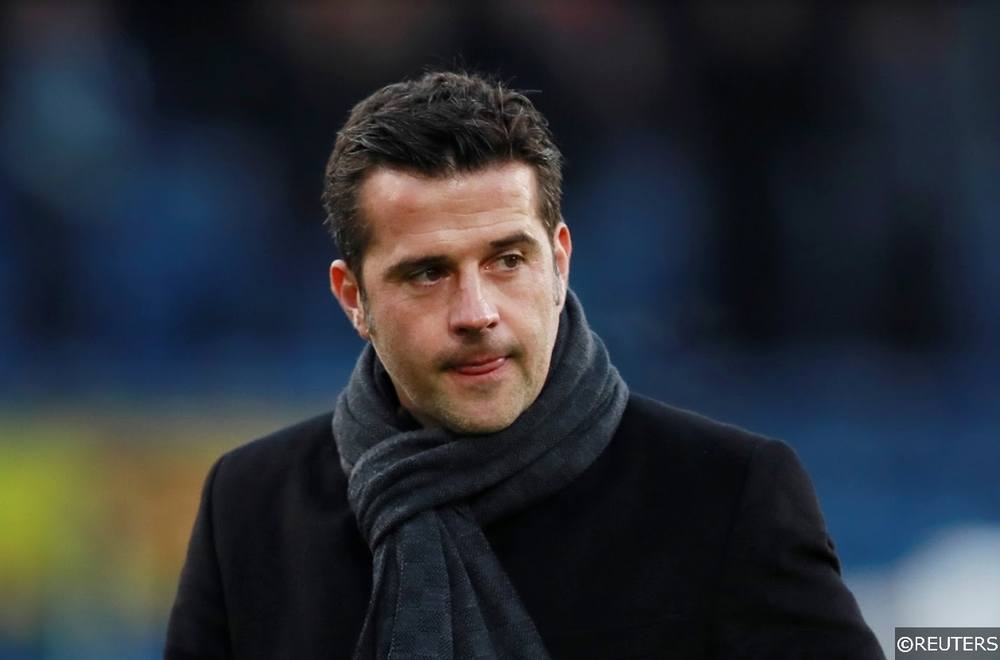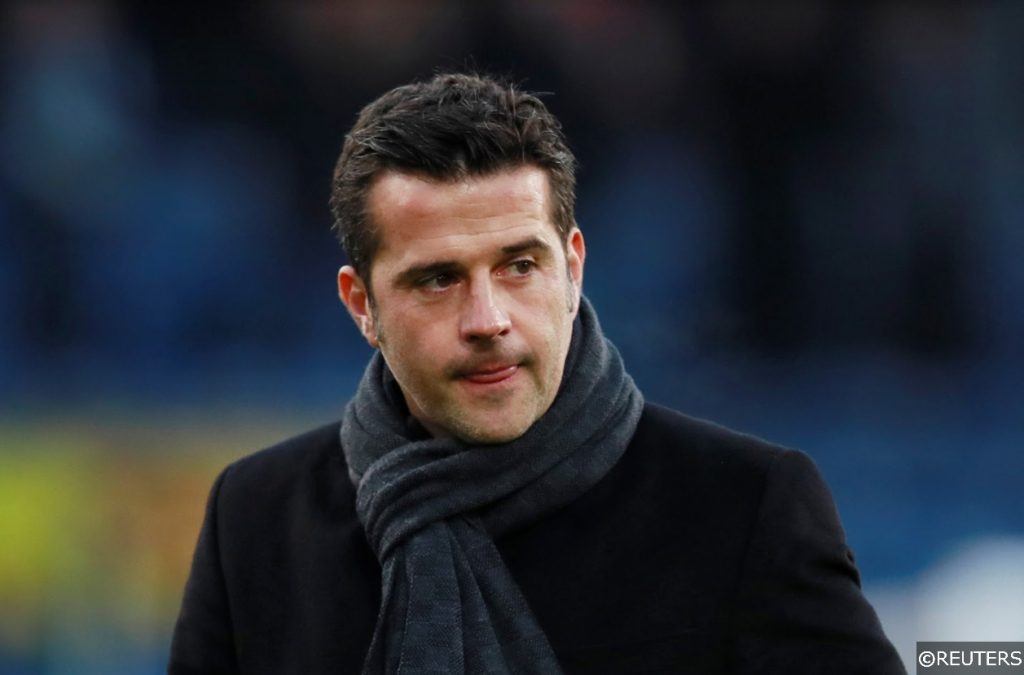 Sunday's sole Premier League clash could be a thriller when it comes to goals, but we're erring on the side of caution when it comes to the corner tally. While Everton and Crystal Palace's meetings with the big 6 clubs have yielded a lot of corners this season, that tally drops significantly when they face clubs of a similar stature to themselves.
Against bottom 14 clubs Everton have only seen 9 or more corners in 3 of their 7 games, including in just 1 of their 4 matches at Goodison Park. Meanwhile, The Eagles have watched the corner count go over 8 in 2 of their  trips away to bottom 14 clubs, and with both seeing an average of 8.25 corners per game in their respective home and away matches against bottom 14 clubs we think Under 9 Corners at 7/4 looks a fantastic price.
Read our full match preview for Everton vs Crystal Palace here
Arsenal vs Leicester
The end of round 9 of the Premier League season draws to a close at The Emirates, and there's enough value to be found here to more than make up for the day in work you've had to endure. Arsenal, for all their excellent results, have conceded a relatively high 6 corners per game on average this season, including conceding 5 or more in 3 of their 4 home matches. Meanwhile, Leicester have won 5 or more corners in 3 of their 4 away days, and with Arsenal's home games against bottom 14 clubs last season yielding 5.07 corners conceded per game, we think 6/5 for Leicester Over 4.5 Team Corners is very generous.
This should help the Foxes keep the overall difference in corner count down too. Away from home, Leicester have actually won more corners than they have conceded, and Arsenal have surprisingly conceded more corners than they have won at the Emirates. Even their 3 home games against bottom 14 opposition have only seen them edge ahead in the corner count by one, and on only 2 occasions this season have they ended the game with 3 or more corners than their opposition. Leicester have only conceded 3 or more corners than their opposition 3 times this season too, so Leicester +2.5 Asian Corners at 2.00 looks huge value for money.
Finally, we head to the cards market to look into Arsenal's potential lack of discipline. The Gunners have been carded twice or more in 5 of their 8 games this season, including in 3 of their 4 matches at The Emirates. Leicester have seen their opponents go into the book more than once in 5 of their 8 games too, which includes all 4 of their away games and both of their clashes with the Premier League big 6. This, along with Arsenal's average of 1.75 cards per game this season, makes Arsenal Over 1.5 Team Cards at 1/1 look the perfect bet to end the weekend on.
Follow Free Super Tips on Twitter to stay up to date with our daily tips and predictions or browse more football content on our website: