Select a Different Fixture
Leganes vs Sevilla Predictions, Betting Tips and Match Previews

Spain La Liga
|
Estadio Municipal de Butarque
|
23rd December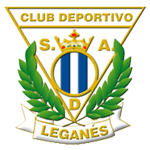 Leganes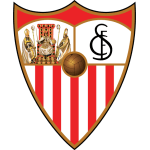 Sevilla
Leganes vs Sevilla predictions for this Sunday's clash in La Liga with the hosts hoping to frustrate another of the top sides at Butarque. Read on for our free betting tips and predictions.
Leganes Double Chance @ 16/25
Reason For Leganes vs Sevilla Betting Tips
This is a really interesting game this Sunday and it will be a real test of Sevilla's burgeoning title aspirations. If they can leave Leganes with three points they will have already eclipsed what the likes of Barcelona and Atletico Madrid managed on this ground but that may be easier said than done against an in-form Lega side who will be hoping to push themselves into mid-table of La Liga with a win here.
The Madrid side took a little while to get going this term which was perhaps inevitable following some key playing and coaching departures over the summer. However they really have established themselves as a tough side to beat again and they've been getting results both home and away, which can only bode well for their long-term survival prospects.
Sevilla will also be delighted with how things are going. They recorded a 10th straight home win in all competitions last weekend to see off Girona 2-0 and hold onto 2nd place. They are currently very much in the title picture but there is a lot of football to be played and in truth it is tricky away matches such as this that may well determine whether or not they are genuine title hopefuls.
Overall, Leganes do look capable of getting a result here. Their home record is impressive this term with just 1 defeat in 7 matches and an average of 1.71 points per home game. When you consider they have already hosted 3 of the current top six and will have taken on all of the current top three at home after this match, that's certainly a record they can be proud of. They are also in good overall form with no defeats in 8 matches now in all competitions.
There's not a lot wrong with Sevilla's form either but there is still a sense that they aren't totally convincing travellers and their recent road results really does back that up. They've only recorded one victory from their last 8 away in all competitions and that was against Akhisarspor, the bottom side in their Europa League group. You have to go back to September for their last away league win and Butarque is not an easy place to come seeking an end to a run such as that.
Overall backing Leganes Double Chance appeals here with Mauricio Pellegrino's side looking very organised indeed and tough to break down. The fact that Ever Banega and Pablo Sarabia are both suspended for Sevilla is also very significant here as both men have been exceptional this season.
The hosts do lack a bit in the way of creativity though and with Sevilla having drawn 4 of their last 6 away fixtures and Leganes 3 of their last 4 at home, the Draw looks good in the Full-Time Result market.
Head to Head
The sides met 4 times last season with both league games ending in home wins, while Sevilla won a Copa del Rey Semi-Final between the sides with a home win in the 2nd Leg. They've only won on 1 of their 4 visits to Butarque this century.
Leganes Team News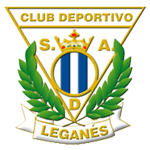 Allan Nyom and Ruben Perez are both back from bans and should return to the side. Gerard Gumbau will drop out with few other changes likely.
Sevilla Team News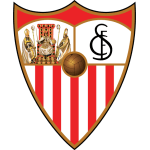 Ever Banega and Pablo Sarabia, arguably Sevilla's two best players this season, are both suspended. Centre-back Simon Kjaer is also out through injury.
More Spain La Liga Fixtures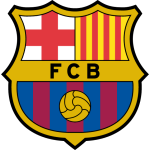 Barcelona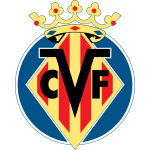 Villarreal
Leganes vs Sevilla Stats
Leganes are unbeaten in their last six LaLiga games (W2 D4), their best streak in the top-flight.
Sevilla are unbeaten in their last seven LaLiga games (W4 D3); the last time they were unbeaten in eight consecutive games in the competition was in April 2015 (10).
Sevilla have only dropped one point from goals they have conceded in the second half of games in LaLiga this season, fewer than any other side (alongside Real Madrid).
Leganes have only attempted 200 dribbles in LaLiga this season, fewer than the any other side (101 completed).
Pablo Sarabia has been directly involved in four of Sevilla's last five goals in LaLiga (two goals and two assists).
Leganes boss Mauricio Pellegrino is winless in his two managerial meetings with Sevilla in LaLiga (D1 L1), both while in charge of Alaves.
Sevilla boss Pablo Machin is unbeaten in his six managerial meetings with Leganes in all competitions (W3 D3).
Sign Up To The Newsletter & You Might Win A Football Shirt Of Your Choice
Sign Up To The Newsletter & You Might Win A Football Shirt Of Your Choice
| Bookie | Home Win | Draw | Away Win | Offer |
| --- | --- | --- | --- | --- |
| | | | | |
| | | | | |
| | | | | |
| | | | | |
| | | | | |
| | | | | |
| Bookie | Home & Yes | Away & Yes | Offer |
| --- | --- | --- | --- |
| | | | |
| | | | |
| | | | |
| | | | |
| | | | |
| | | | |
| Bookie | Under 0.5 | Over 0.5 | Under 1.5 | Over 1.5 | Under 2.5 | Over 2.5 | Under 3.5 | Over 3.5 | Under 4.5 | Over 4.5 | Under 5.5 | Over 5.5 | Under 6.5 | Over 6.5 | Under 7.5 | Over 7.5 | Under 8.5 | Over 8.5 | Under 9.5 | Over 9.5 | Offer |
| --- | --- | --- | --- | --- | --- | --- | --- | --- | --- | --- | --- | --- | --- | --- | --- | --- | --- | --- | --- | --- | --- |
| | | | | | | | | | | | | | N/A | N/A | N/A | N/A | N/A | N/A | N/A | N/A | |
| | | | | | | | | | | | | | | | | | | | | | |
| | | | | | | | | | | | | | | | | | | | N/A | N/A | |
| | | | | | | | | | | | N/A | N/A | N/A | N/A | N/A | N/A | N/A | N/A | N/A | N/A | |
| | | | | | | | | | | | | | | | | | | | N/A | N/A | |
| | | | | | | | | | | | | | | | | | | | | | |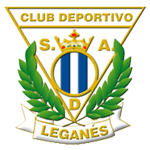 0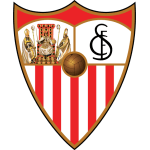 0
| | | | | | | | | | | | | | | | | | | | | | | | | | | | | | | | | | | | | | | | | | | | | | | | | | | | | | | | | | | | | | | | | | | | | | | | | | | |
| --- | --- | --- | --- | --- | --- | --- | --- | --- | --- | --- | --- | --- | --- | --- | --- | --- | --- | --- | --- | --- | --- | --- | --- | --- | --- | --- | --- | --- | --- | --- | --- | --- | --- | --- | --- | --- | --- | --- | --- | --- | --- | --- | --- | --- | --- | --- | --- | --- | --- | --- | --- | --- | --- | --- | --- | --- | --- | --- | --- | --- | --- | --- | --- | --- | --- | --- | --- | --- | --- | --- | --- | --- | --- | --- |
| Bookie | Odds | Odds | Odds | Odds | Odds | Odds | Odds | Odds | Odds | Odds | Odds | Odds | Odds | Odds | Odds | Odds | Odds | Odds | Odds | Odds | Odds | Odds | Odds | Odds | Odds | Odds | Odds | Odds | Odds | Odds | Odds | Odds | Odds | Odds | Odds | Odds | Odds | Odds | Odds | Odds | Odds | Odds | Odds | Odds | Odds | Odds | Odds | Odds | Odds | Odds | Odds | Odds | Odds | Odds | Odds | Odds | Odds | Odds | Odds | Odds | Odds | Odds | Odds | Odds | Odds | Odds | Odds | Odds | Odds | Odds | Odds | Odds | Odds | Offer |
| | | | | | | | | | | | | | | | | | | | | | | | | | | | | | | | | | | | | | N/A | N/A | N/A | N/A | N/A | N/A | N/A | N/A | N/A | N/A | N/A | N/A | N/A | N/A | N/A | N/A | N/A | N/A | N/A | N/A | N/A | N/A | N/A | N/A | N/A | N/A | N/A | N/A | N/A | N/A | N/A | N/A | N/A | N/A | N/A | N/A | N/A | |
| | | | | | | | | | | | | | | | | | | | | | | | | | | | | | | | | | | | | | | | | | | | | | | | | | | | | | | | | | | | | | | | | | | | | | | | | | N/A | |
| | | | | | | | | | | | N/A | | N/A | | | | | N/A | | | | | | | | | | | | | | N/A | N/A | N/A | N/A | N/A | N/A | N/A | N/A | N/A | N/A | N/A | N/A | N/A | N/A | N/A | N/A | N/A | N/A | N/A | N/A | N/A | N/A | N/A | N/A | N/A | N/A | N/A | N/A | N/A | N/A | N/A | N/A | N/A | N/A | N/A | N/A | N/A | N/A | N/A | N/A | N/A | N/A | |
| | | | | | | | | | | | N/A | | | | | | | N/A | | | | | | | | | | | | | | N/A | N/A | N/A | N/A | N/A | N/A | N/A | N/A | N/A | N/A | N/A | N/A | N/A | N/A | N/A | N/A | N/A | N/A | N/A | N/A | N/A | N/A | N/A | N/A | N/A | N/A | N/A | N/A | N/A | N/A | N/A | N/A | N/A | N/A | N/A | N/A | N/A | N/A | N/A | N/A | N/A | N/A | |
| | | | | | | | | | | | N/A | | N/A | | | | | N/A | | | | | | | | | | | | | | N/A | N/A | N/A | N/A | N/A | N/A | N/A | N/A | N/A | N/A | N/A | N/A | N/A | N/A | N/A | N/A | N/A | N/A | N/A | N/A | N/A | N/A | N/A | N/A | N/A | N/A | N/A | N/A | N/A | N/A | N/A | N/A | N/A | N/A | N/A | N/A | N/A | N/A | N/A | N/A | N/A | N/A | |
| | | | | | | | | | | | | | | | | | | | | | | | | | | | | | | | | | | | | | | | | | | | | | | | | | | | | | | | | | | | | | | | | | | | | | | | | | N/A | |
| Bookie | Home -1 | Away +1 | Home -2 | Away +2 | Home -3 | Away +3 | Home -4 | Away +4 | Away +5 | Away -1 | Home +1 | Away -2 | Home +2 | Away -3 | Home +3 | Away -4 | Home +4 | Away -5 | Home +5 | Offer |
| --- | --- | --- | --- | --- | --- | --- | --- | --- | --- | --- | --- | --- | --- | --- | --- | --- | --- | --- | --- | --- |
| | | | | | N/A | N/A | N/A | N/A | N/A | | | | | | | N/A | N/A | N/A | N/A | |
| | | | | | N/A | N/A | N/A | N/A | N/A | | | | | N/A | N/A | N/A | N/A | N/A | N/A | |
| | | | | | | | | | | | | | | | | | | | | |
| | | | | | N/A | N/A | N/A | N/A | N/A | | | | | N/A | N/A | N/A | N/A | N/A | N/A | |
| | | | | | | | | | | | | | | | | | | | | |
| | | | | | N/A | N/A | N/A | N/A | N/A | | | | | N/A | N/A | N/A | N/A | N/A | N/A | |
Our match preview predictions are fully researched and provided in good faith but no profits are guaranteed. Please gamble responsibly, you should only ever gamble with money you can afford to lose. Visit our responsible gambling guidelines for more information. 18+