The start of June heralded in a wave of despair around the footballing world, with Liverpool's triumph over Tottenham Hotspur in Madrid marking the end of major European domestic football. Football fans woke up bleary eyed on 2nd June, wondering how they were going to occupy themselves for the next two-and-a-bit months.
We were treated to an enthralling World Cup in Russia last summer, but that memory that only serves to make the immediate future look even bleaker.
But what if it doesn't have to be that way? What if we didn't have to spend the next 10 weeks suffering in silence, waiting for that first whistle to be blown?
Well, you're in luck – There's a plethora of football still to come over the summer months, and it should prove more than enough to tide you over until the Premier League gets back underway. As always, we'll be with you every step of the way, so make sure to check out our Match Previews and Predictions here.
Euro 2020 International Qualifiers – 7th June – 11th June
England may be busy licking their wounds in Portugal, but the rest of the home nations are among the teams competing in some potentially crucial Euro 2020 qualifiers over the next few days.
Wales, Northern Ireland, Scotland, and Republic of Ireland are all in with a chance of getting to the finals next summer. In fact, all of those barring Scotland currently occupy a qualifying position, and even they are only outside the top two on goal difference. There's plenty for everybody to get excited about over the weekend, and we're covering every single fixture in our Match Preview section.
2019 FIFA Women's World Cup – 7th June – 7th July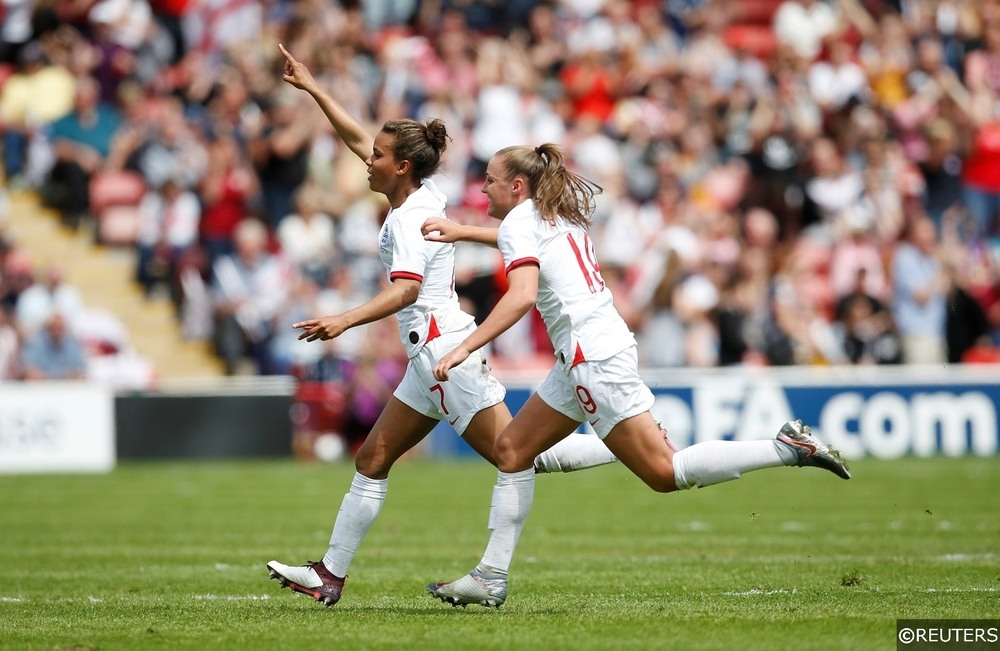 It's had to overcome plenty of prejudice, but finally the women's game is starting to take off. The BBC are covering all the big games over in France this summer as the United States look to defend the crown they won back in 2015.
France kicked the tournament off in style earlier this evening as they thrashed South Korea 4-0 in Paris, and we kicked our coverage off in style by correctly predicting their 4-0 win at 8/1! There's plenty of football to be played between now and the final in Lyon in a month's time, but for now all eyes will be trained on England's clash with Scotland on the 9th June. Scotland are competing in their first ever major international tournament, while England are trying to build on their 3rd place finish in Canada in 2015.
UEFA Nations League 3rd Place Playoff and Final – 9th June
It may have been a short lived affair for England fans, with Baddiel and Skinner barely getting time to warm their vocal chords before The Three Lions were dumped out of the semi-final at the hands of Netherlands. Still, there's the 3rd place playoff to look forward too, and if the semi-finals are anything to go by then we could be in for a cracking final in Porto on Sunday. Not only that, but our UEFA Nations League Outright Prediction is in with a good chance of landing.
You can find our Switzerland vs England predictions here and our Portugal vs Netherlands predictions here.
Copa America 2019 – 14th June – 7th July
We might not be invested in the result as the tournaments on this side of the Atlantic, but it's hard to ignore the quality present in Copa America. Some of the world's finest footballers have converged on Brazil recently as they vie for the coveted Copa America crown, with Chile looking to successfully defend the trophy for a second time.
With the likes of Lionel Messi, Sergio Aguero, Gabriel Jesus, Roberto Firmino, Luis Suarez, and Edinson Cavani all hunting for summer silverware, that won't be an easy task for the Chileans.
Copa America 2019 kicks off in Sao Paulo on the 14th June as Brazil face Group A underdogs Bolivia, with 12 teams then battling it out for a ticket to the Estadio do Maracana in Roi de Janeiro three weeks later. Can Messi finally guide his nation to victory? Will Brazil take advantage of being on home soil, even without the injured Neymar? Could Qatar do the unthinkable and win a continental trophy 12,000km away from home? We cover all this and more in our Copa America Outright Predictions, and of course we'll be diving into every fixture in detail in our match previews.
2019 Euro U21 Championship – 16th June – 30th June
Just as the England National Team squad touch back down for a well earned summer holiday, the players of tomorrow will be jetting off to Italy to compete in the 2019 Euro U21 Championship. Germany are the current holders after their narrow victory over Spain in Krakow back in 2017, with that final including players such as Julian Pollersbeck, Serge Gnabry, Kepa Arrizabalaga, Hector Bellerin, Saul Niguez, Marco Asensio, and Gerard Deulofeu.
England's squad that year included Jordan Pickford and Ben Chilwell, both of whom have gone on to become regulars in the senior team. This year, as the Young Lions search for their first Euro U21 Championship since 1984, we'll get to see the likes of Angus Gunn, Aaron Wan-Bissaka, Phil Foden, James Maddison, Ryan Sessegnon, Tammy Abraham, Dominic Calvert-Lewin, and Dominic Solanke in action. Considering England won the U20 World Cup, U17 World Cup, and U19 European Championship back in 2017, the future is looking very bright.
2019 African Cup of Nations – 21st June – 19th July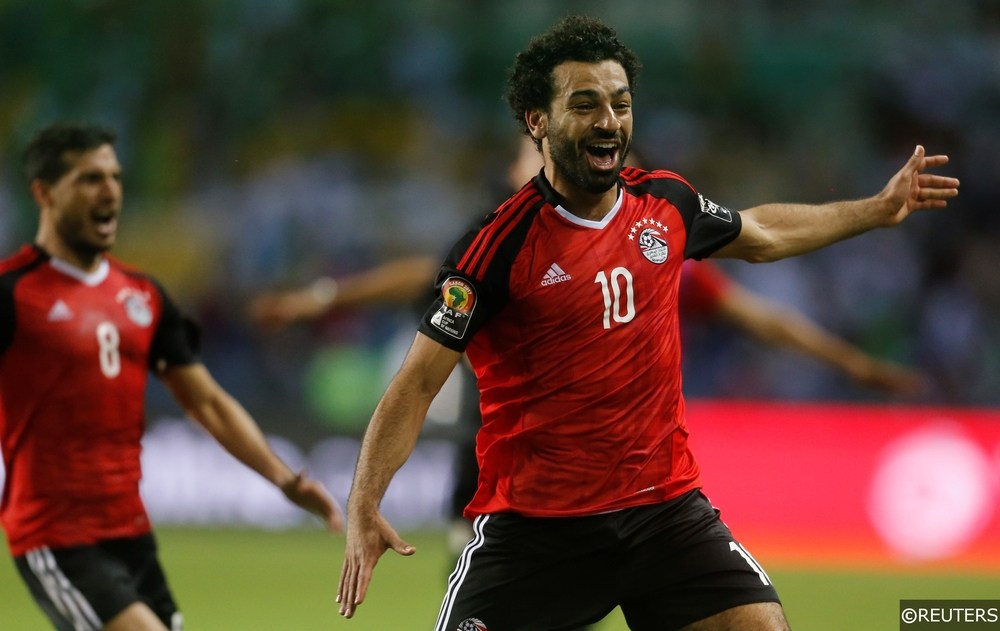 We're used to seeing the African Cup of Nations come along in January and disrupt a number of Premier League teams, but the CAF opted against that policy for the first time this year and moved the tournament to a more domestically friendly summer schedule.
Egypt are hosting the newly expanded 24-team AFCON, with Mohamed Salah and company hoping to avenge their final defeat to Cameroon back in 2017, and The Pharaohs are also the most successful team in the tournament's history with seven trophies to their name. At the other end of the spectrum, footballing minnows Madagascar, Mauritania, and Burundi are making their AFCON debuts.
Copa America may be boasting some extraordinary talent this summer, but the African Cup of Nations certainly isn't lacking in that department. Salah and Sadio Mane finished the Premier League season joint top of the goalscoring charts, although fellow Golden Boot winner Pierre-Emerick Aubameyang will sit this one out after Gabon failed to quality. The likes of Naby Keita, Riyad Mahrez, Mohamed Elneny, Alex Iwobi, Wilfried Ndidi and Wilfried Zaha will also take part.
We'll be bringing you our comprehensive African Cup of Nations Outright Predictions closer to tournament kickoff, so keep an eye out on our Sports News section. As always, we'll also be covering every big game in our match previews too.
2019/20 Champions League Qualifying – 25th June Onwards
That's right. Just 24 days after Jordan Henderson lifted the Champions League high above his head in Madrid, the next iteration kicks off. It's safe to say that the chances of any of these early risers making it to the latter stages of the competition are pretty slim. The preliminary round includes teams from Gibraltar, Andorra, San Marino, and Kosovo – Not exactly footballing superpowers.
However, the first qualifying round kicks off as early as the 9th July and includes some high profile names. Celtic, Ludogorets, Qarabag, Rosenborg, and Red Star Belgrade all enter the competition at this phase, while the likes of Copenhagen, Dinamo Zagreb, PSV, Basel, and Olympiakos all play in the second qualifying round later that month.
Our Champions League predictions and betting tips section will have all our coverage of this early stage of the competition.
2019 International Champions Cup – 17th July – 11th August
Overly ostentatious name aside, the International Champions Cup is a tournament well worth tuning in to. The annual friendly tournament includes some of the biggest teams in world football competing across three continents, and it offers a great chance to see some of the big summer signings in action for the first time.
This year, the Premier League trio of Arsenal, Manchester United, and Spurs will compete alongside Bayern Munich, Inter, AC Milan, Juventus, Roma, Benfica, Atletico Madrid, Real Madrid, and Guadalajara. Keep an eye on our Sports News section for our ICC outright predictions, and on our Match Previews section for individual analysis.
MLS, Irish Premier Division, and Scandinavian Leagues
The likes of England, Spain, Italy, Germany, and France may have brought the stadium shutters down for the summer, but domestic action is just getting underway elsewhere in the world. We bring you MLS predictions from every fixture, as well as covering every match in the Irish Premier Division and a host of big fixtures from Sweden, Norway, Finland, and Iceland.
Summer Transfer Window
One of the most exciting parts of the summer is the daily follow-along of the football transfer window. From monitoring the earth-shattering potential transfers from the European superpowers to checking in on who your club are chasing at the moment. It's a time for optimism and rebuilding, and we get just as excited about it as you do.
For that reason, we're now bringing you daily transfer updates throughout the summer window. Not only that, but we also have standalone transfer specials, such as Real Madrid's summer plans, Barcelona's rebuild, and Nicolas Pepe's future club.
So, is that enough football for you?